90 Day Fiancé: Angela Deem Is Slimmer Than Ever In Cute Valentine's IG Video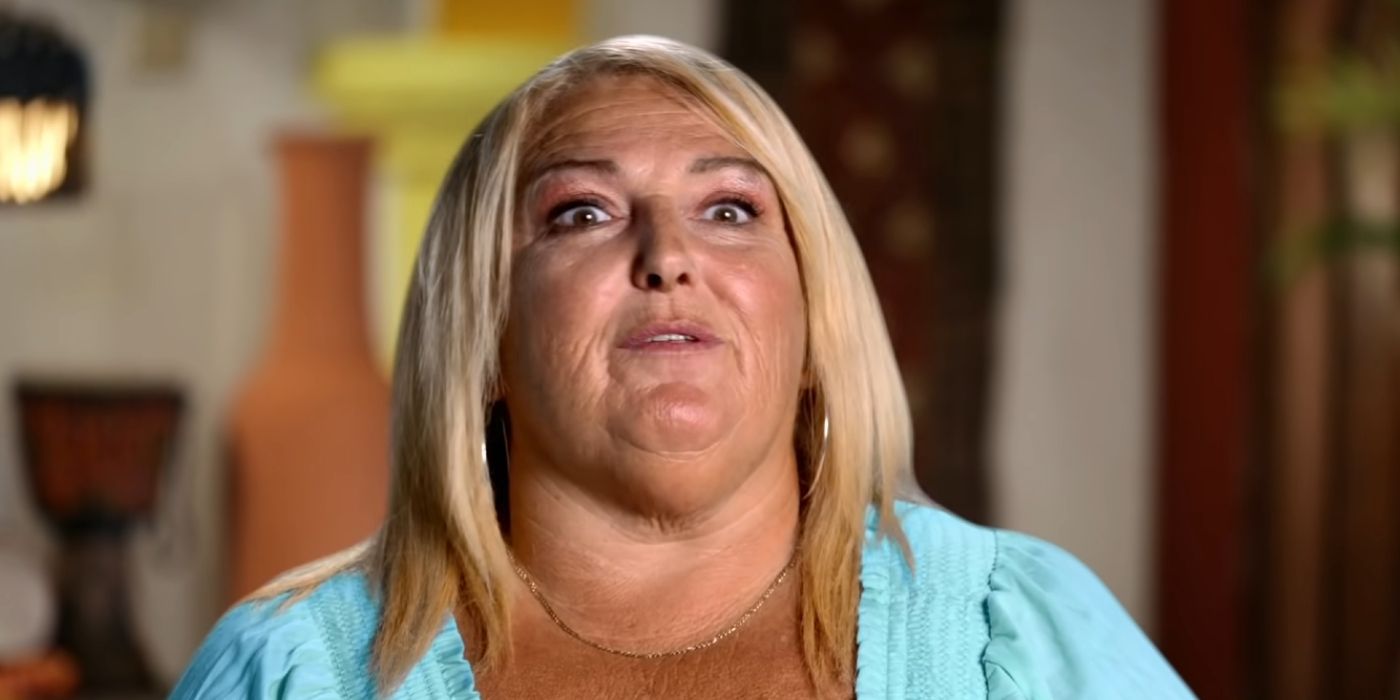 Angela Deem's latest Valentine's Day update shows the 90 Day Fiancé's most glamorous side after her stunning weight loss. Since telling TLC viewers about her new makeover, Angela angered Michael and also somewhat confirmed the rumors of her upcoming solo fitness spin-off. And through most of 2020, Angela has wowed her IG fans with one mind-blowing slimmed-down look after another.
One 90 Day Fiancé star who's never been shy of sharing her plastic surgery photos is Angela Deem. After countless seasons of break-ups and explosive fights with her Nigerian love Michael, Angela finally married him in January 2020. And while the problem of Michael and Angela having a baby always loomed largely, the Georgia native announced she was getting weight loss surgery on 90 Day Fiancé: Happily Ever After?. The news was surprising and shocking for Michael, who advised her not to, but Angela has always been the stubborn one in the relationship.
Related: 90 Day Fiancé: Angela's Friend 'DJ Doug' Wooten Arrested For Murder
Along with being an Instagram queen, 90 Day Fiancé star Angela has also been quite active on TikTok lately. The Hazlehurst-based meemaw has been wowing her followers by posting cute videos of her grandkids, lip-syncing, and looking like Angela's "mini-mes." In her recent TikTok shared by Angie to her Instagram stories, reposted by 90dayfiancefanatics2, she showed off Valentine's Day presents sent to her by her sister Jo-Jo Disney. "Look what my sissy sent me.. Thank you," wrote 90 Day Fiancé celeb Angela as a caption.
While not revealing the nature of her surgery, Angela spoke of it helping her lose a few hundred pounds, and was also spotted with fitness expert Natasha Fett off-screen. But ever since, fans have kept their eyes glued to Angela's Instagram, with her followers growing as she keeps on losing oodles of weight. After showing off her fancy-styled Christmas look in a family portrait with 90 Day Fiancé fan-favorite daughter Skyla and her grandbabies, Angela has shocked fans again with her Valentine's Day makeover.
But what was really worth looking at apart from the "Be Mine" balloons and the bouquets of multi-colored flowers, was Angela's svelte, slimmer frame. Sporting sleek, straight hair, Angela wore fresh-faced makeup and a pretty navy and floral dress. Sure, 90 Day Fiancé personality Angela tried her best to hide her trim figure with the text on the video, but fans agreed in the comments that Michael's wife certainly did look stunning. Angela seems to be dropping weight and revealing her transformation by looking more stunning with every IG upload. It looks like her 90 Day Fiancé solo spin-off may not be too far away.
Next: 90 Day Fiancé: Angela Deem's Daughter Is 'Scared To Death' Of Mean Mom
Source: 90dayfiancefanatics2