Big Brother Canada 9: Meet The Cast Of Season 9 Houseguests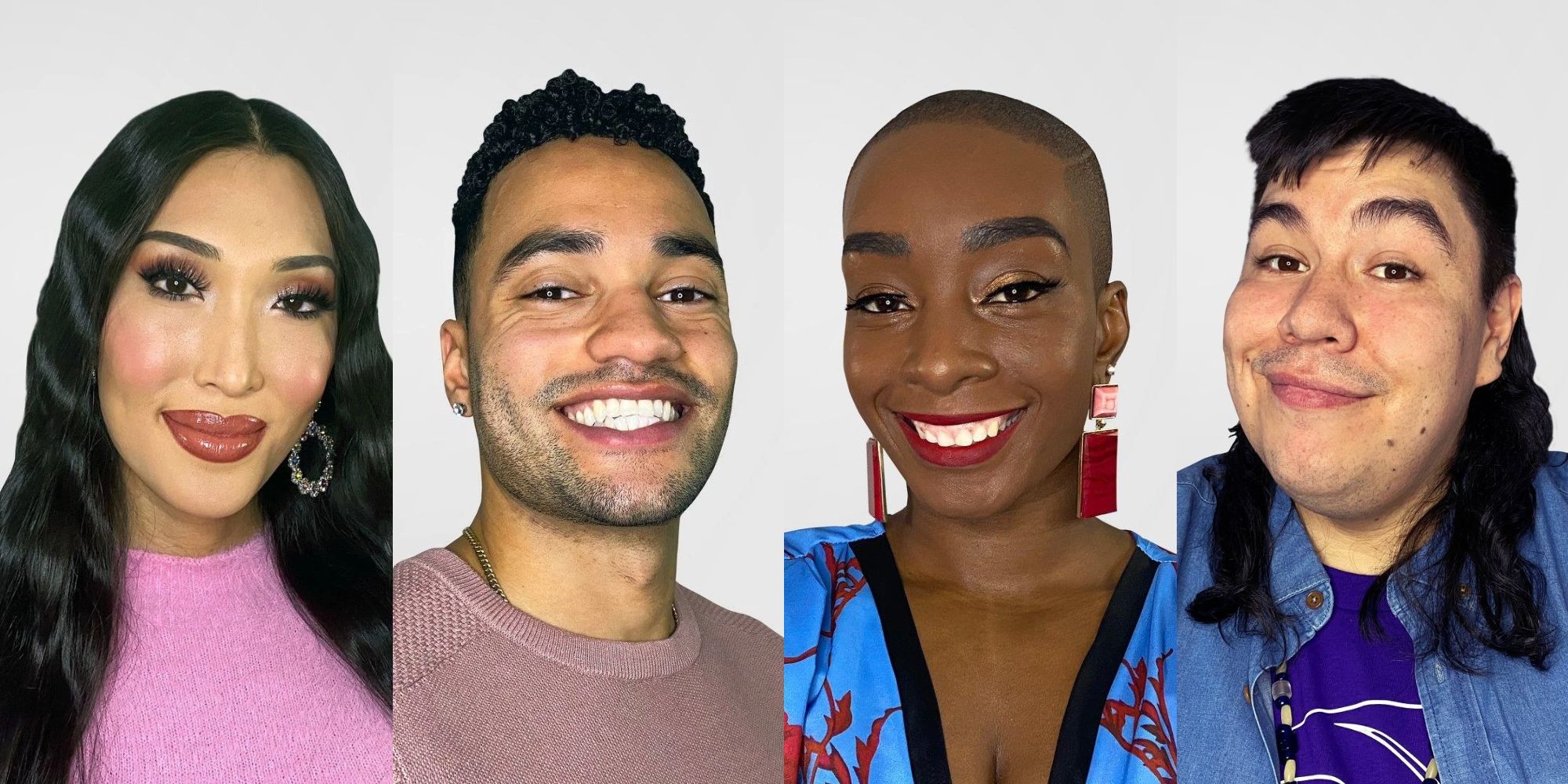 The Big Brother Canada 9 cast has been officially announced by Global TV, and it features 14 houseguests of many races, backgrounds, sexual orientations. As promised, the BBCAN9 cast is as diverse as the fans wanted it to be. Big Brother Canada has a lot of picking up to do in 2021 considering that, last year, the show had to be interrupted halfway through season 8 due to the worsening of the COVID-19 pandemic in Canada. It was a very unfortunate situation for so many players who had been waiting years to get on the show, and the fans didn't love it, either.
When longtime host Arisa Cox announced that she would also be an executive producer for Big Brother Canada, she also declared that the show would focus on putting together a cast that was at least 50% BIPOC in subsequent seasons. This news was met with a lot of praise by the BBCAN fans, so much so that the American edition of the series followed suit right after Big Brother 22: All-Stars ended its run. While there was a chance that BBCAN9 would be delayed due to COVID-19 yet again, the series is finally premiering on March 3, 2021.
Related: Big Brother Canada: Season 9 To Feature TikTok-Themed POV Competition
The diverse cast of Big Brother season 9 will feature 14 contestants. In 2021, BBCAN9 will feature Austin Dookwah (23-year-old realtor and model), Beth Bieda (27-year-old homeless support worker), Breydon White (23-year-old college student), Ethan Quance (22-year-old cook), Jedson Tavernier (25-year-old personal trainer), Josh Farnworth (30-year-old film production coordinator), Julie Vu (28-year-old social media influencer), Kiefer Collison (32-year-old radio host), Latoya Anderson (34-year-old police officer), Rohan Kapoor (26-year-old partnerships manager), Tera Gillen-Patrozzi (37-year-old spin instructor), Tina Thistle (42-year-old graphic designer), Tychon Carter-Newman (29-year-old urban planner), and Victoria Woghiren (27-year-old youth advocate).
Of note, Latoya is promising to deliver the full Derrick Levasseur experience by lying about her job as a police officer. Jedson and Rohan are also interested in creating a five-person alliance in order to succeed on the show. There are also Breydon and Victoria planning to be so friendly that no one feels compelled to send them home early on. All things considered, this looks like it will be a very entertaining season of strategy and gameplay on BBCAN9.
Big Brother Canada 9 premieres next week on Global TV. The fans have been waiting for a great BBCAN since season 8 had to be interrupted and canceled. Hopefully, this season will deliver what the fandom has been waiting for.
More: Big Brother: Every Winner's Competition Track Record On Their Season
Source: Big Brother Canada