10 TV Shows To Watch If You Like The Hitman's Wife's Bodyguard
Comedy, chase scenes, and violent action characterize the two installments of The Hitman's Bodyguard franchise, starring Ryan Reynolds as bodyguard Bryce and Samuel L. Jackson as hitman Kincaid. The heart of the franchise comes from Kincaid's devotion to his wife, Sonia, and Bryce's attempts to protect them despite their compulsive need to throw themselves into fights.
RELATED: 5 Great Bodyguard Films (& 5 Great Assassin Films)
The over-the-top explosions and outlandish props and sets are perfect for the feature film format of the franchise, but TV shows such as The Boys and Lethal Weapon bring the fight to the smaller screen.
10

Barry (2018-Present)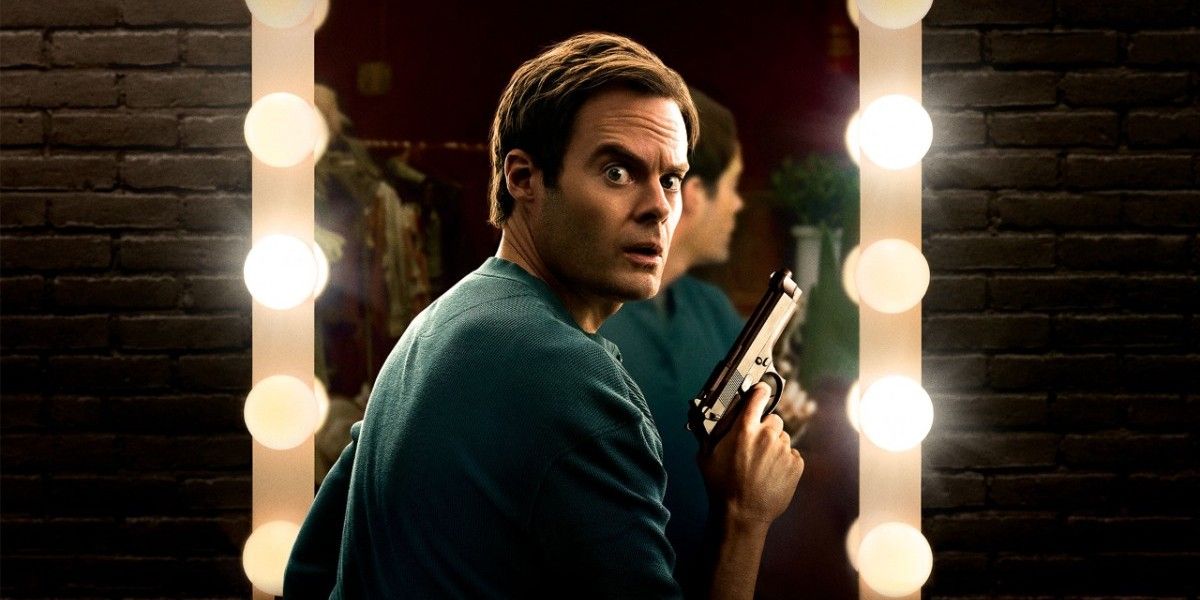 Barry Berkman, a hitman with a dark past, moves to Los Angeles and accidentally becomes an actor in a local theatre production. The show has a uniquely dark sense of humor that revolves around Barry's previous experiences and relationships with those around him, especially Sally, an enthusiastic actress who aspires to be a star.
With a genuinely amazing performance from Bill Hader and a lot of heart, Barry is appealing to fans of action as well as comedy, as Barry gets pulled back into his life of assassinations, murder, and cover-ups.
9

The Boys (2019-present)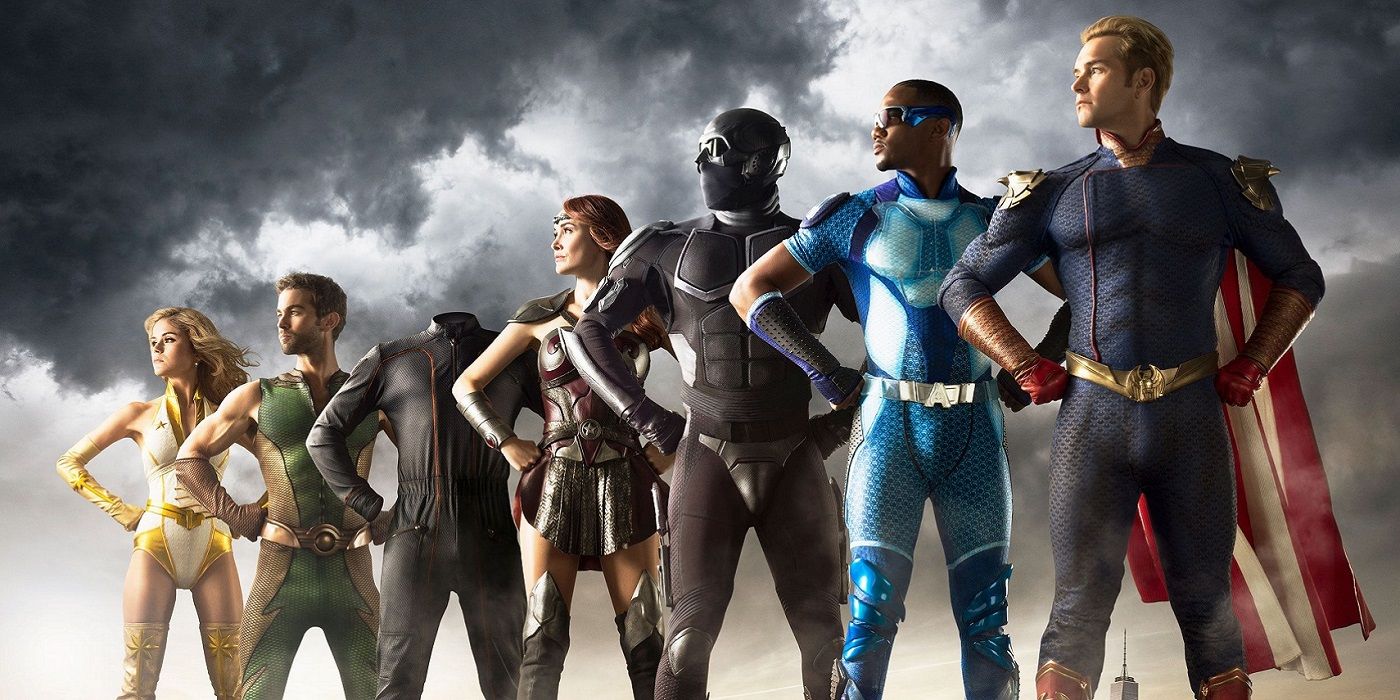 A group of vigilantes attempts to take down corrupt superheroes in this dark series that features tons of twisted gore and action. The violence is taken to the extreme in this series, pleasing fans that enjoyed the bloody action scenes in Hitman's Bodyguard.
RELATED: The Boys: 5 Ways Billy Is The Best Hero (& 5 Why It's Hughie)
These superheroes are nothing like those played by Ryan Reynolds and Samuel L. Jackson, with the show having a much darker tone than the Marvel Cinematic Universe, but the main characters share Deadpool's irreverent humor and Nick Fury's intensity and authority.
8

The Way Of The House Husband (2021)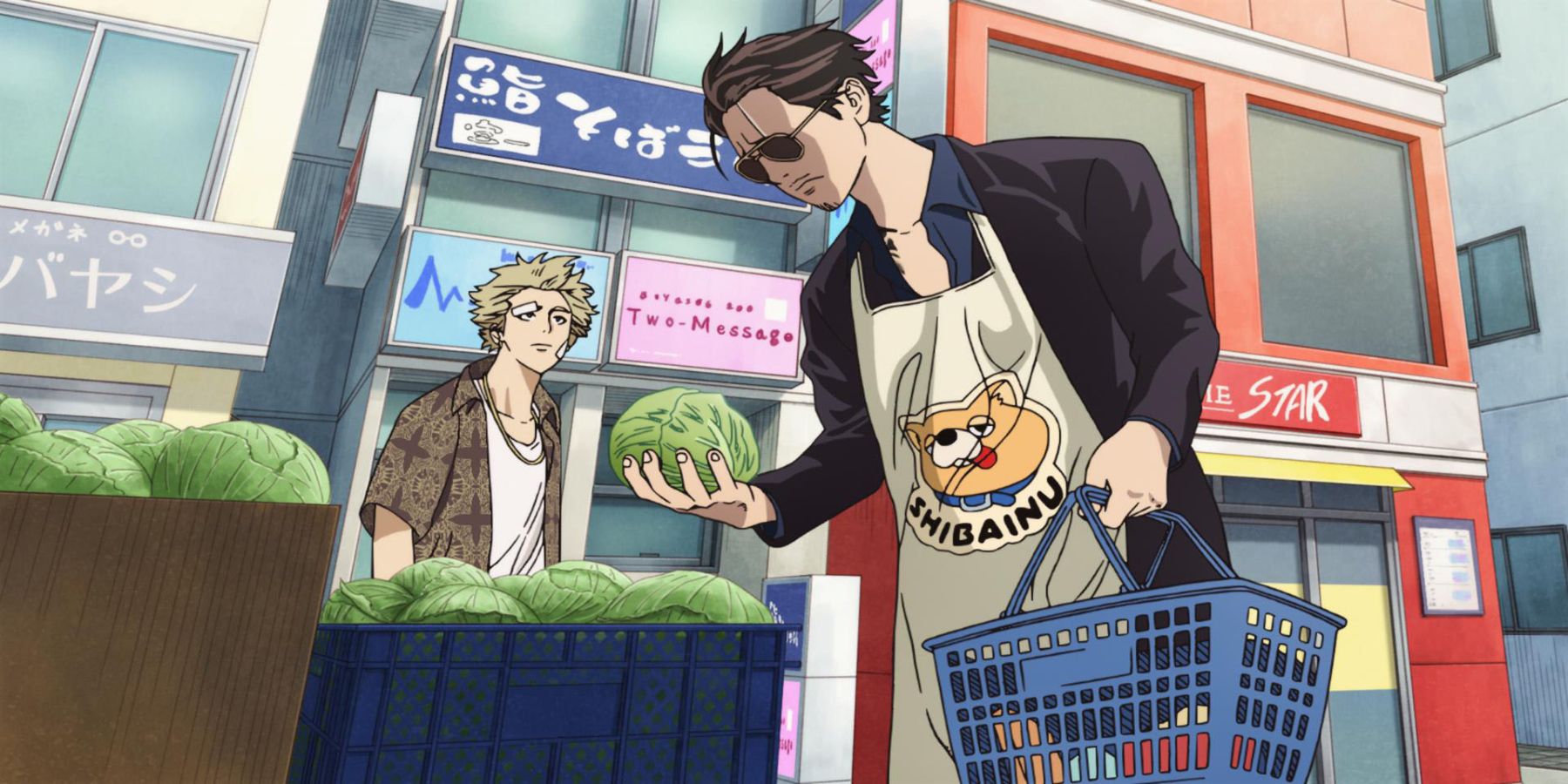 A retired gangster in the Japanese yakuza, Tatsu, settles down in a small apartment with his wife. While his wife works at her office, Tatsu spends time grocery shopping and doing chores around the house, often running into people from his past who have beef with him.
Tatsu is a lot like Darius Kincaid, completely devoted to his wife while maintaining the intensity and threat that made them both feared in their careers. The comedy in this series is exceptional, with Tatsu's yakuza past popping up in everyday situations, such as current yakuza attempting to intimidate Tatsu, who wants nothing to do with them.
7

The Fall Guy (1981-1986)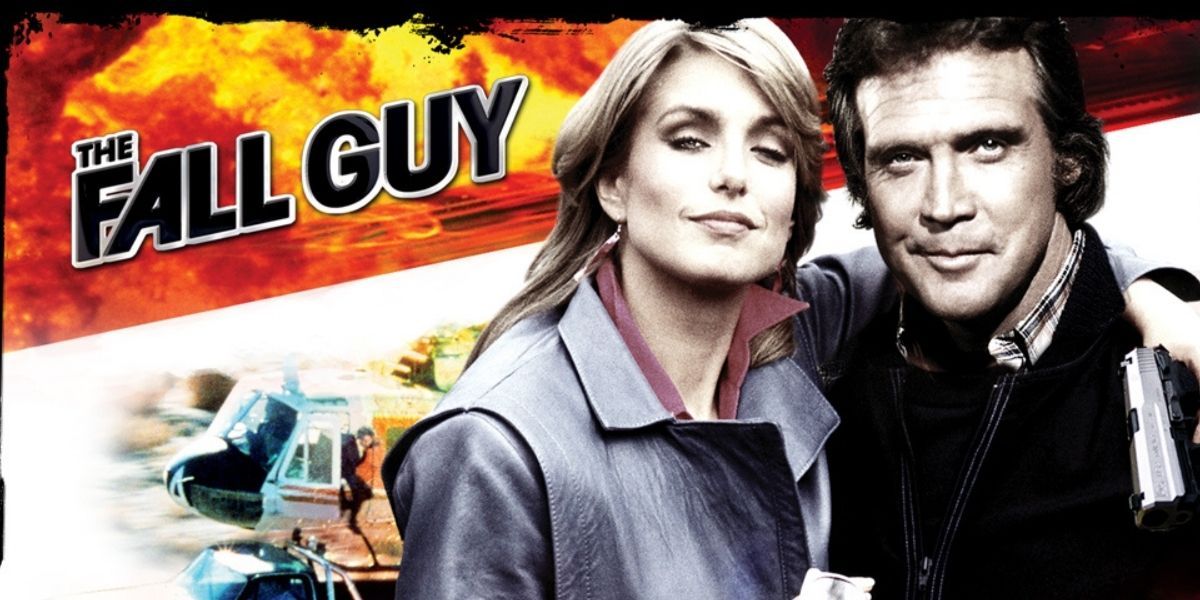 This action/adventure series follows Colt Seavers, a stuntman that becomes a bounty hunter in his free time. Stunts and action are a big part of this show, as well as Seavers' relationship with fellow stunt performers Howie Munson and Jody Banks, mirroring the relationship between the Kincaids and Bryce in Hitman's Bodyguard.
Comedy is also present in this series, but the show focuses on stunts that can take down criminals, often with explosive results.
6

Happy! (2017-2019)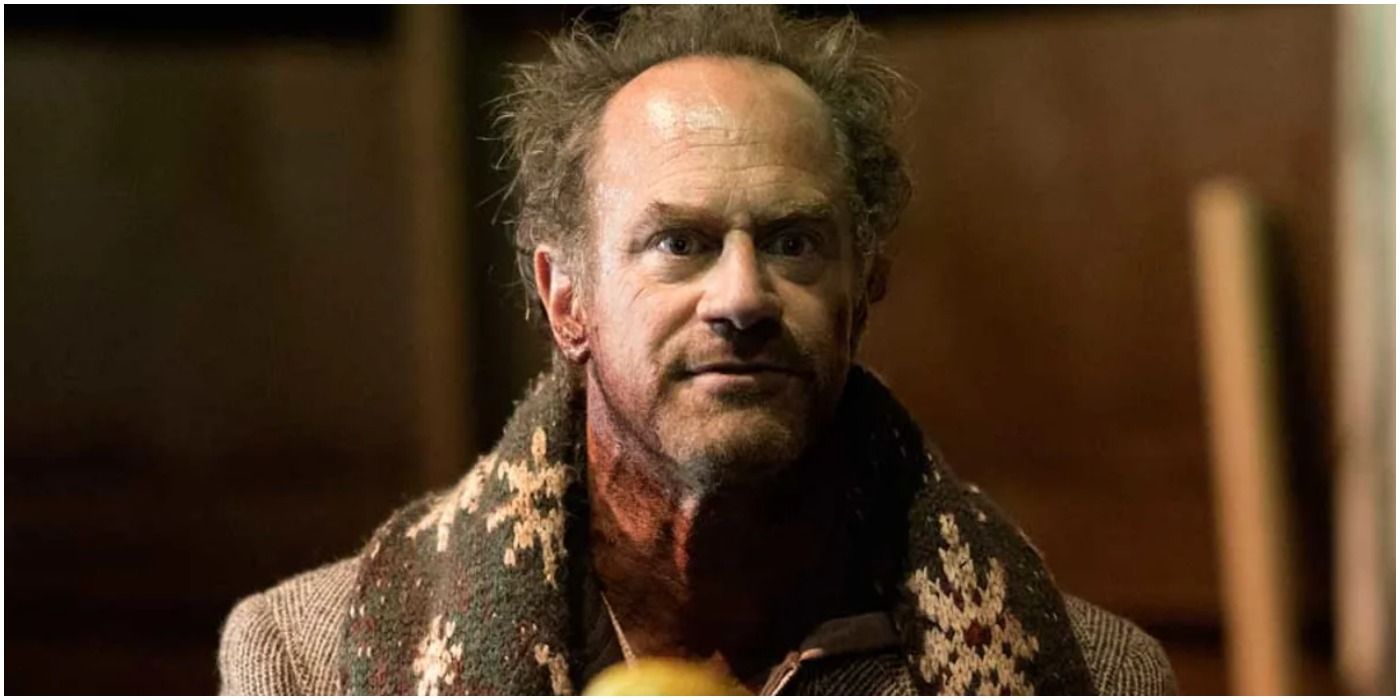 Ex-cop and current hitman Nick Sax awakes on a hospital bed and is visited by a little girl's imaginary friend, a unicorn named Happy. Sax's job is to save the little girl before it is too late, diving into a global conspiracy that takes some very dark turns.
Fans of hitmen and action will enjoy this series, though the tone is much darker than Hitman's Bodyguard. Patton Oswalt voices Happy, the imaginary unicorn, lending a strong performance and perky charm to the series, similar to his other beloved voice roles in animated features.
5

Lethal Weapon (2016-2019)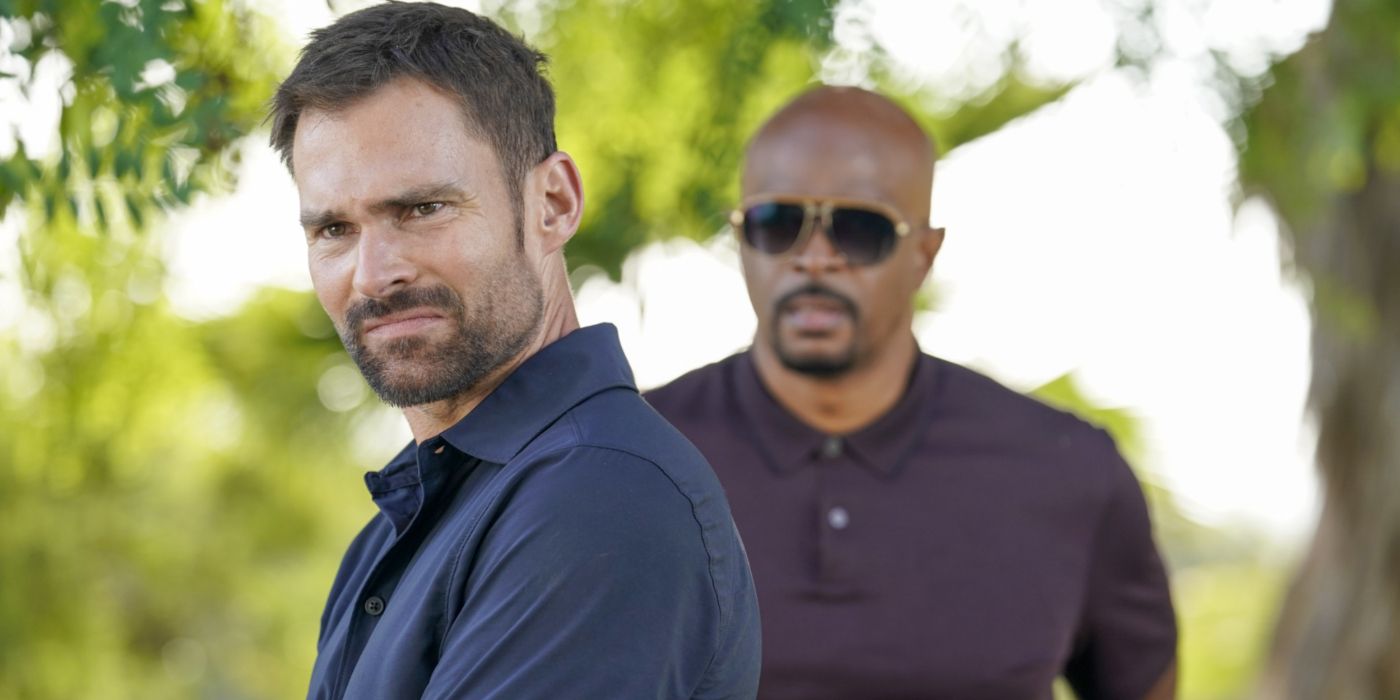 The Lethal Weapon film franchise is known for big, glorious explosions and set pieces, and the television series adaptation is no different. The main characters Martin Riggs and Roger Murtaugh have a brilliant dynamic, with by-the-book Murtaugh frustrated by Riggs' disregard for personal safety, much like Bryce's frustration at the Kincaids' compulsive violence and refusal to wear seatbelts.
RELATED: Lethal Weapon's 10 Best Episodes, Ranked (According To IMDB)
Action, comedy, and crime-fighting blend together in this show to create a fun ride that is essential viewing for any fan of the Hitman's Bodyguard franchise.
4

Eureka (2006-2012)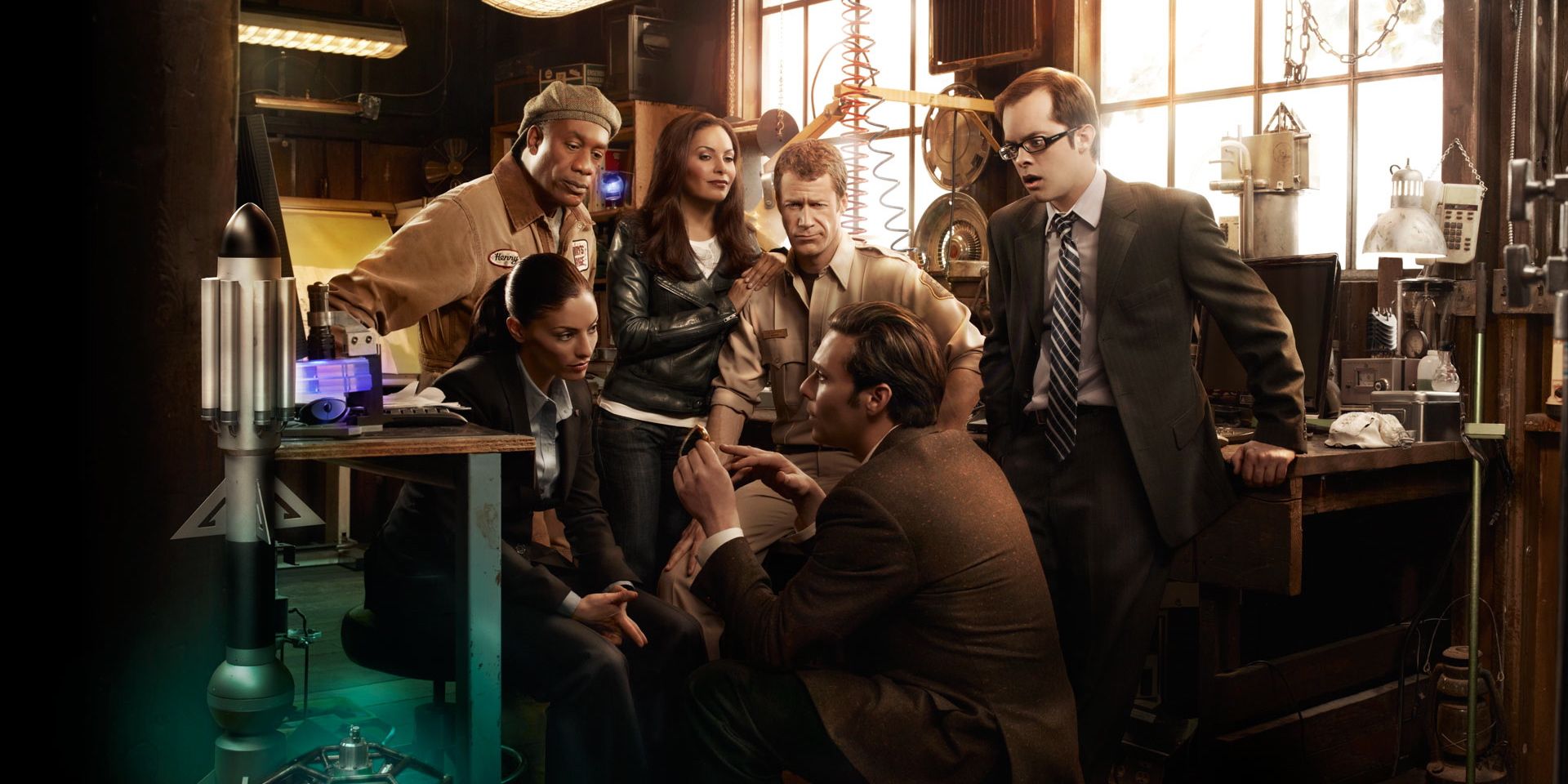 The worlds' best scientific minds are secluded in the town of Eureka, where they build scientific inventions to disastrous consequences. While this show is primarily sci-fi, there is enough off-the-wall comedy and hilarious action to satisfy fans of Hitman's Bodyguard.
The main character Jack Carter acts as a straight man to the rest of the wacky cast, much like the Interpol agents and Bryce act as stability to the eccentric Kincaids.
3

Chuck (2007-2012)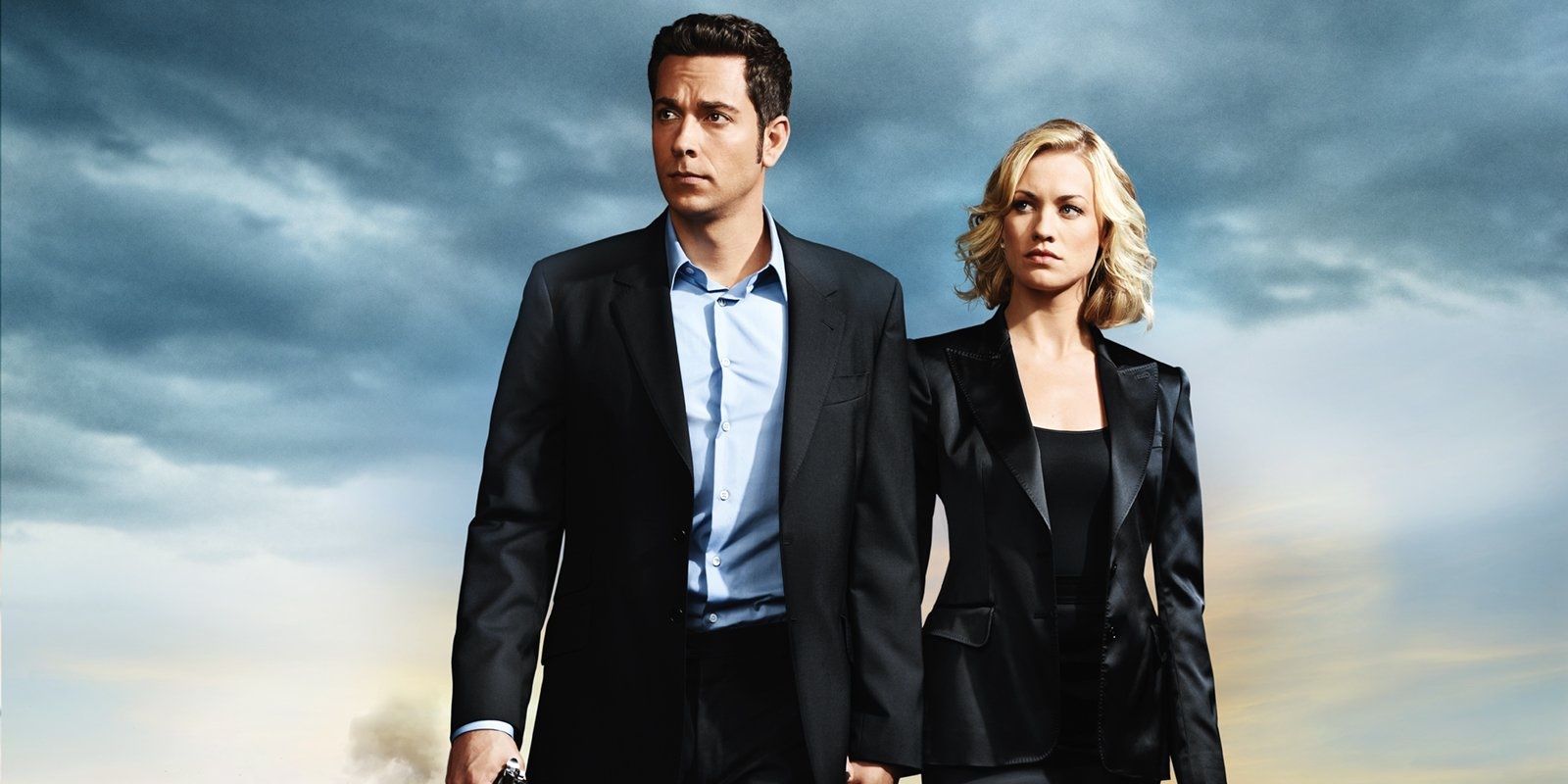 This fun, thrilling spy show has action, comedy, and plot twists all rolled into one. When Chuck, an electronics store worker accidentally downloads government secrets into his brain, he must team up with NSA and CIA agents to go on top-secret missions.
RELATED: Every Season Of Chuck, Ranked By IMDB Average
This show is a cult classic and beloved by fans, bringing great action scenes as well as laugh-out-loud comedy. Zachary Levi in the main role is charming and relatable, and the show is endless fun to watch.
2

Get Smart (1965-1970)
A bumbling secret agent, Maxwell Smart, attempts to stop the evil agency KAOS from taking over the world. This show is full of action scenes and predictably '60s-style comedy, and Smart's failure to do his job properly echoes Bryce's frustrated attempts to properly bodyguard the Kincaids.
Perhaps the best-known of the Get Smart adaptations is the 2008 feature film starring Steve Carell and Anne Hathaway, but over the years multiple attempts have been made to revive the show, proving that the series is beloved amongst fans.
1

Ash Vs Evil Dead (2015-2018)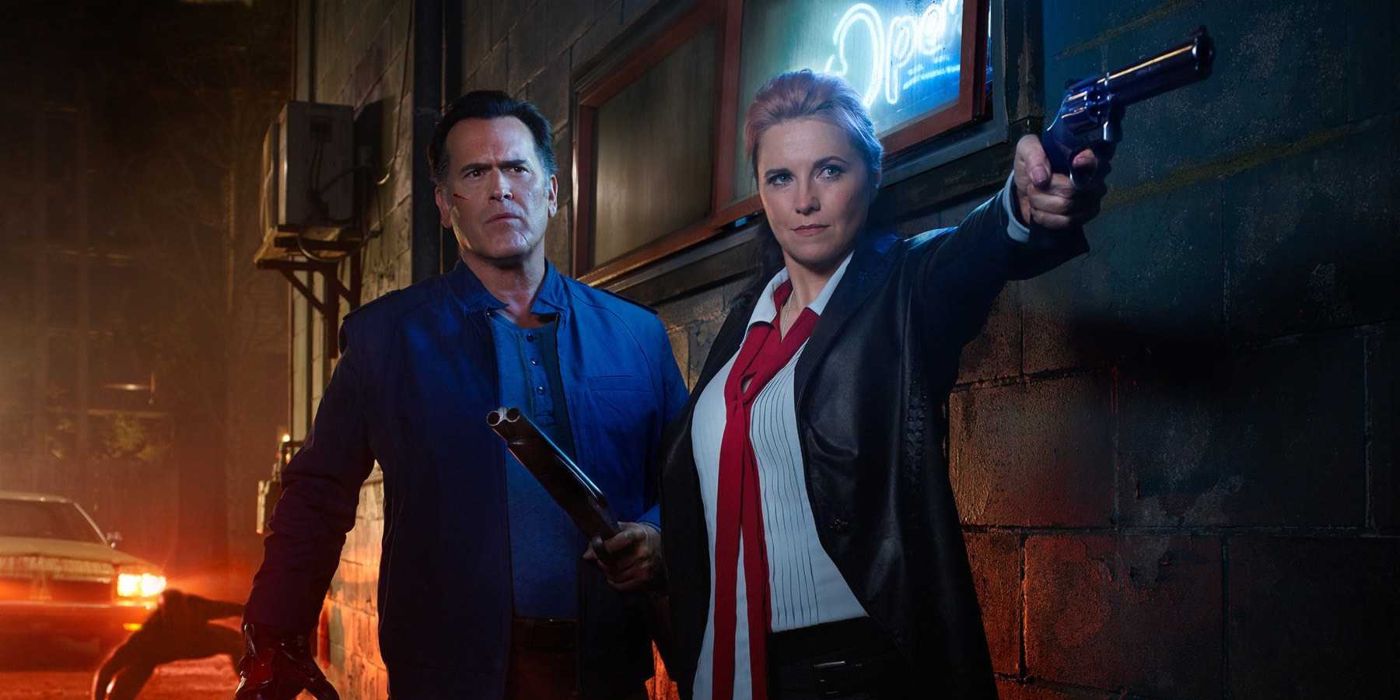 Following on from the Evil Dead film franchise, Ash Williams faces off against evil demons in a ton of exciting and gory action scenes. This show is primarily a comedy-horror, and the characters have lots of fun moments and intriguing character arcs to propel the show forward.
Fans of Hitman's Bodyguard will enjoy the wry humor and gory action, especially as the first episode is directed by Sam Raimi, famous for creating intense horror scenes from even the most mundane of premises.
NEXT: 15 Best Action Comedies That Blend The Genres Perfectly