90 Day Fiancé: Sumit Gets Credit For Jenny's Wrinkle-Free Glowing Face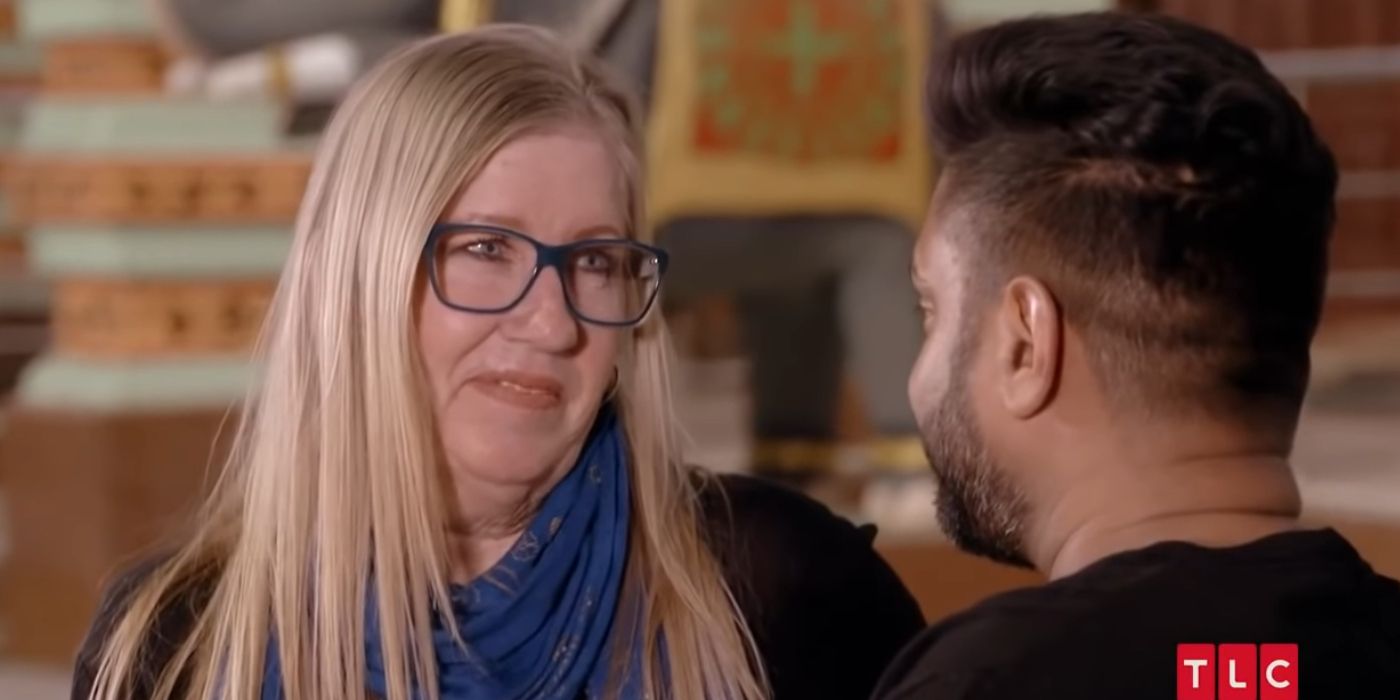 Jenny Slatten from 90 Day Fiancé recently posted a picture of her glowing and wrinkle-free face, with many fans believing that Sumit Singh is the reason behind her younger-looking figure and radiating beauty. Although Jenny and Sumit have an almost 30-year age difference, they are quite happy with each other. The 90 Day Fiancé couple is enjoying their life in India and keeps sharing glimpses of their life with 90 Day Fiancé viewers. Recently, Jenny gave a tour of her traditional Indian home on fans' popular demand.
The duo is living in a spacious and airy three-bedroom house that has a terrace and a beautiful courtyard. It is the same house in which Sumit had a heated argument with his parents. He got down on his knees and tried to persuade his mother, Sahna. But she didn't accept his relationship with Jenny. In fact, she threatened to commit suicide if Sumit married his American girlfriend. Despite the parents' disapproval, the couple is happy and recently dismissed the break-up rumors among 90 Day Fiancé fans by sharing a lovey-dovey picture.
Related: 90 Day Fiancé: Annie Shares Shocking Photo With Real Lana From Ukraine
Two months ago, 62-year-young beauty Jenny tested positive for coronavirus. However, her new picture suggests that she has now fully recovered. She is flaunting her glowing and wrinkle-free face on Facebook. In the photo, Jenny is giving a cheerful smile to the camera while wearing a black tank top with earrings and a gold chain. Many 90 Day Fiancé fans are shocked to see Jenny aging backwards. She isn't looking a day over 40. A fan complimented by saying, "I can see the glow of love in your eyes." Another female fan asked Jenny, "You look younger every day! What's your secret?"
Someone else answered on Jenny's behalf, "Sumit is the answer." Another fan commented, "Jenny you look great! Sumit must be a great person!" 90 Day Fiancé star Sumit's love may be the reason Jenny is looking happier and younger. She looked a little sad and depressed when she first moved to India two years ago. At the time, Sumit was in the middle of getting divorced from his first wife. Once that got finalized, his parents refused to accept Jenny as their daughter-in-law. They argued that Jenny might be a good lady, but she is too old for their son.
A few years down the line, Sumit will have to take care of her. It now seems like his parents don't have to worry anymore because Jenny has stopped aging. She is looking healthier and happier without any stress. 90 Day Fiancé's Jenny is also embracing Indian culture and recently showed off her slimmer figure while wearing an Indian dress. When a 90 Day Fiancé fan asked whether she misses the United States, Jenny said that she does but loves India more.
Next: 90 Day Fiancé: Natalie Reveals Attractive New Look After Weight Loss
Source: Jenny Slatten/Facebook