90 Day Fiance: Why Andrei Castravet Gets Rewarded For His Rudeness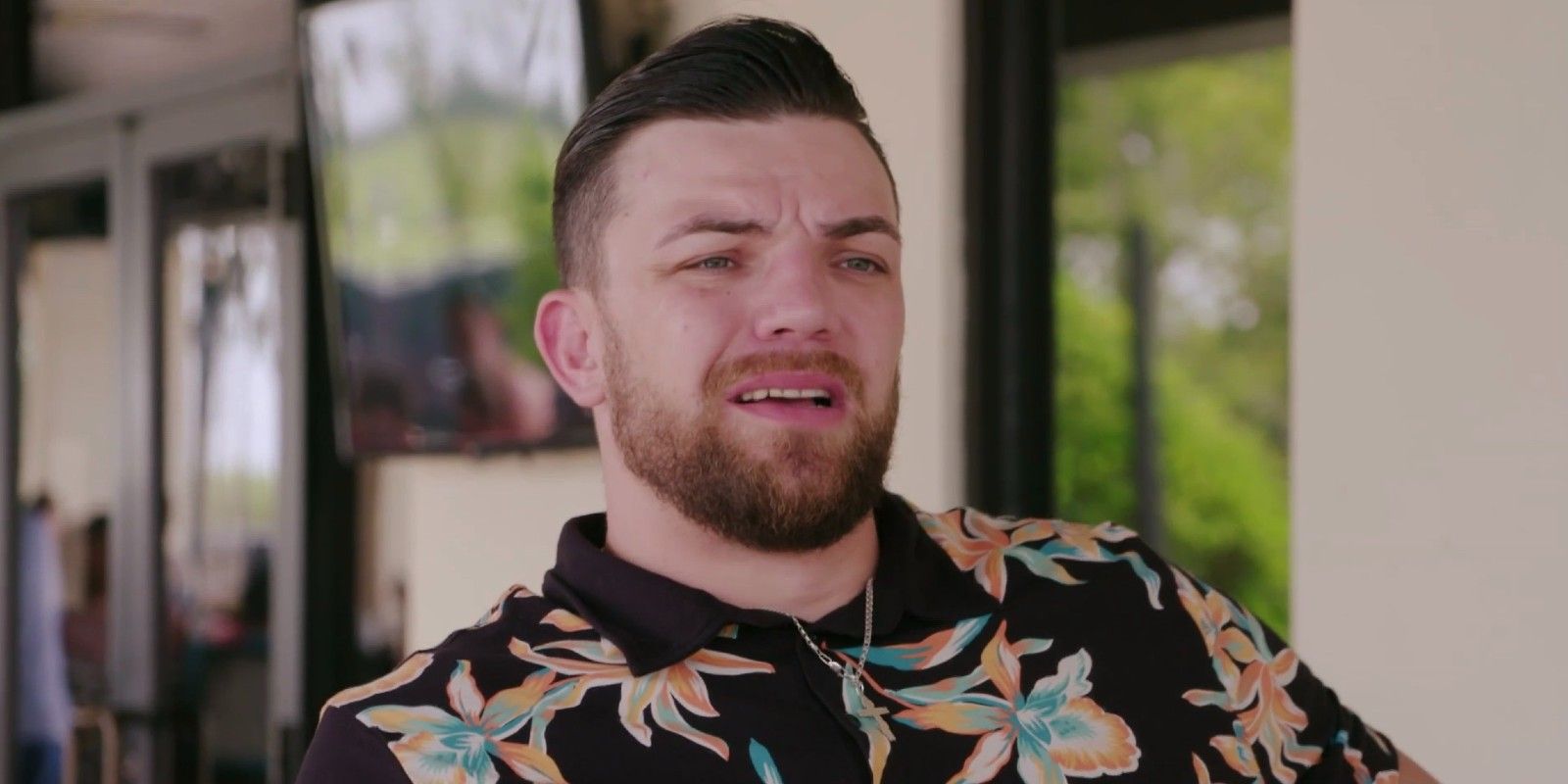 Andrei Castravet has continued acting out on 90 Day Fiancé: Happily Ever After? but the Moldovan man is laughing his way to the banks as critics complain about his vulgar behavior. The husband of Libby has memorably clashed with her family for the past several years. While fans have slammed the Potthast family feud with Andrei as being repetitive and boring, that hasn't stopped rumors from flying that the family might be headed towards their own 90 Day Fiancé spin-off show. A look at Andrei and TLC overall reveals several reasons why Andrei continues to be rewarded for acting out.
Since he first appeared with Libby on 90 Day Fiancé, Andrei demonstrated serious attitude issues. The Moldovan man views himself as the ultimate "alpha male" and acts in a hostile, aggressive, and eco-centric manner. One of Andrei's least appealing traits that fans have called him out for is his sense of entitlement. Despite his work history, Andrei demonstrates startling laziness in his relationship with Libby and spent years satisfied with accepting handouts from her wealthy father, Chuck Potthast. Now that Andrei is ready to re-enter the workforce, he expects to be handed a high position in Chuck's family house flipping business. Andrei's audacity has shocked viewers and led to widespread complaints. However, he continues to be featured in the franchise and earn a paycheck for airing his drama.
Related: 90 Day Fiance: Cast Members Accused Of Stirring Up Drama On Purpose
One of the main reasons Andrei gets away with his chronically bad behavior is because his wife enables him. Libby doesn't call Andrei out on his bad attitude or put her foot down when he speaks to her and her family with shocking vulgarity through frequent Russian swears. Though Libby is not responsible for Andrei's actions, a lack of repercussions certainly doesn't motivate him to change. Andrei also continues to receive financial assistance from Chuck due to the father's love for his daughter. If Libby were to ask her father to demonstrate tough love or if Chuck were to set boundaries, then perhaps Andrei would stop acting out. Some viewers have also speculated that Libby misled Andrei regarding the wealth of her family, which led to him believing he could endlessly receive handouts from her father. Overall, this has contributed to his entitled and lazy attitude that fans dislike.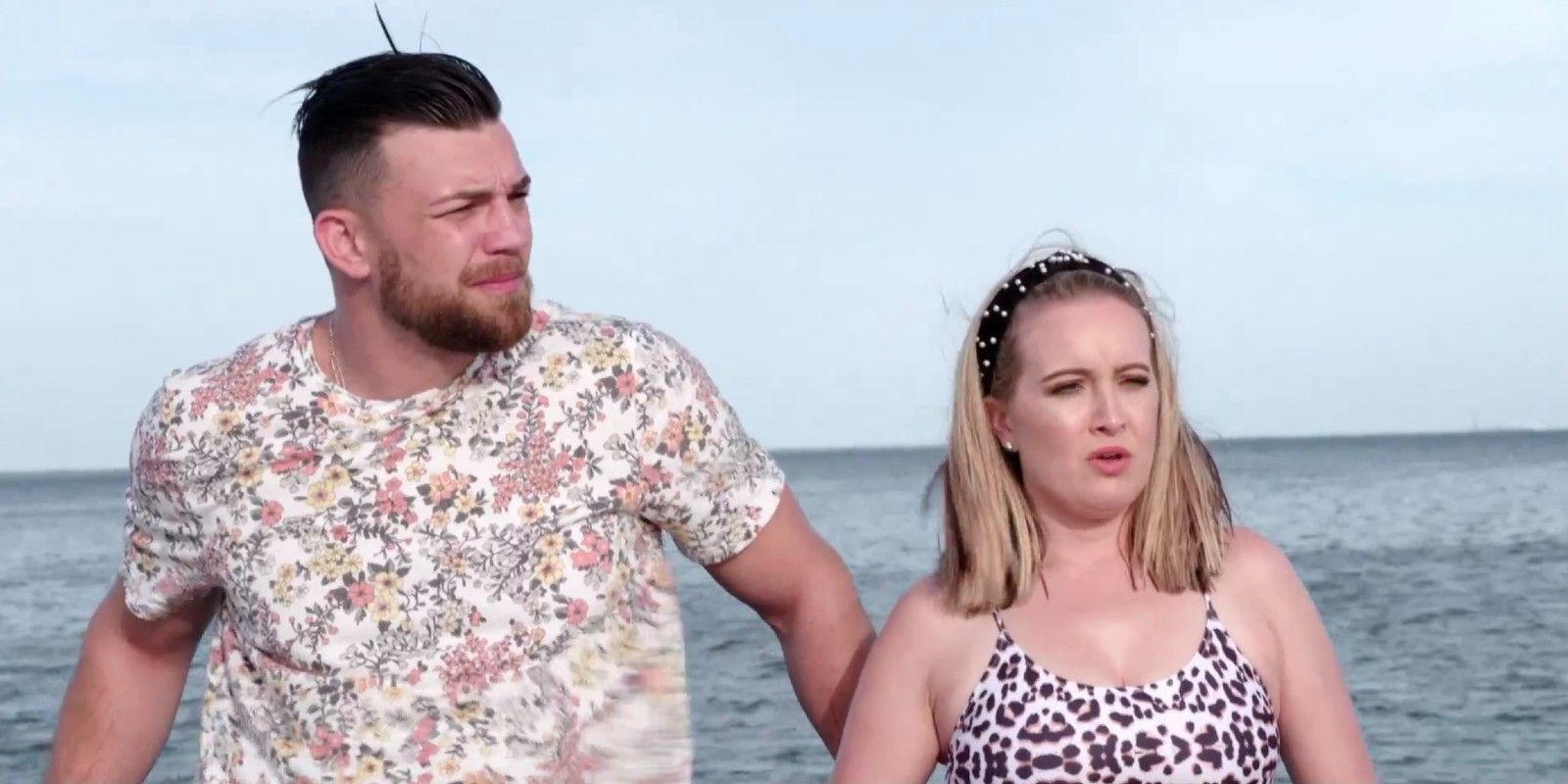 While many viewers dislike Andrei, they consider Libby's siblings to be even worse behaved. Therefore, Andrei isn't the biggest villain, even if he is considered a franchise villain overall. Andrei is largely preferred to the Potthast family because he has demonstrated self-awareness at times. Happily Ever After season 5 ended with Andrei demonstrating maturity and awareness of his actions as he made steps to mend his fractured relationship with his in-laws. In contrast, Libby's brother Charlie refused to apologize to him or take any accountability. Though Andrei continues to act out with his offensive language and feel entitled to the family business, viewers don't think he is as delusional as the Potthast family.
Unfortunately, it isn't shocking that TLC continues to air cast members who are known for their bad behavior. Viewers are currently furious that notorious cast member Big Ed Brown continues to appear in franchise content despite his despicable treatment of women. Meanwhile, Angela Deem has not yet been canceled even though she has been accused of being verbally and emotionally abusive to her husband, Michael. The vulgar and angry meemaw continues to star alongside Andrei on 90 Day Fiancé: Happily Ever After? likely because TLC is more focused on creating headlines and airing drama than the network is on featuring genuine couples and K-1 visa journeys.
Next: 90 Day Fiancé: Cast Members Most Accused Of Trying Way Too Hard
90 Day Fiancé: Happily Ever After? streams Fridays on Discovery+ and airs Sundays at 8 p.m. EST on TLC.