Adult Swim Website Lets You Turn Yourself Into Rick & Morty Character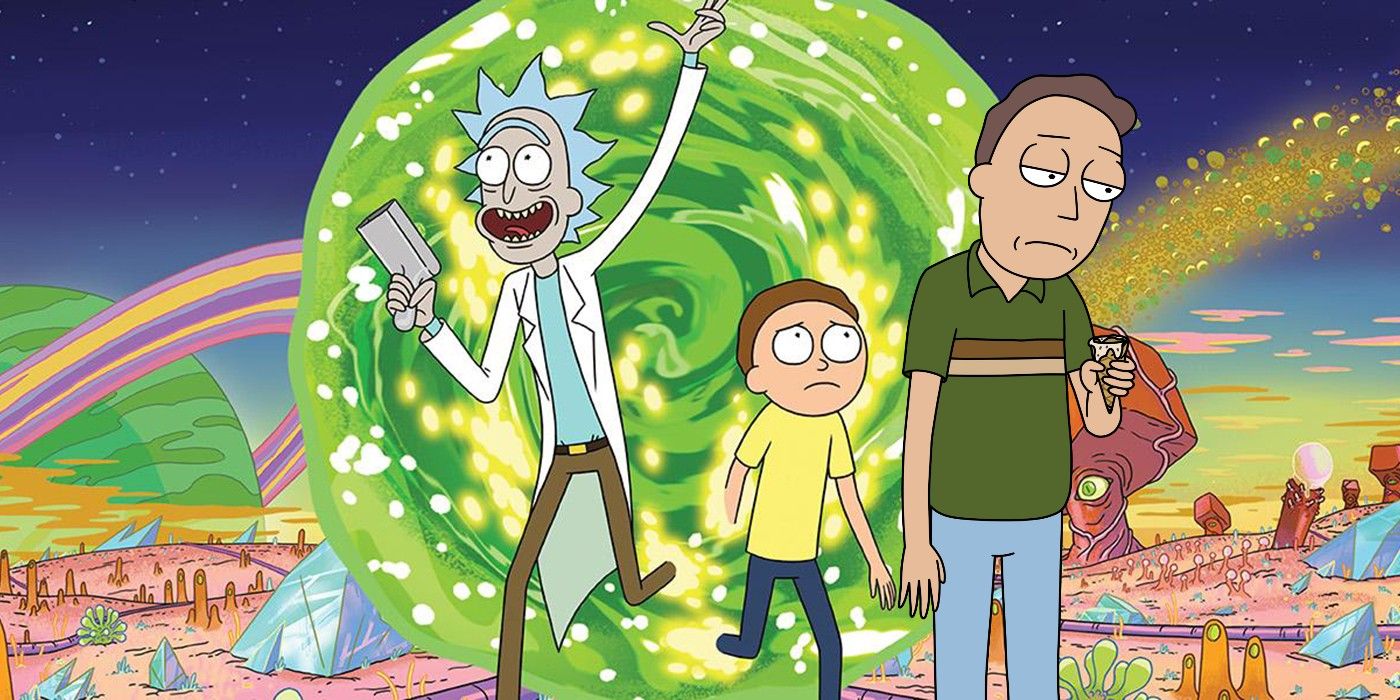 A new Adult Swim website allows users to turn themselves into characters from Rick and Morty. The adult animated series is the brainchild of Dan Harmon and Justin Roiland. It follows the teenage Morty and his grandfather, Rick, a mad scientist. The sitcom also centers on the other members of the Smith family, including Morty's parents, Jerry and Beth, and his 17-year-old sister, Summer. Unlike most family animated shows, Rick and Morty also features sci-fi elements, with the characters dealing with different dimensions and realities.
The series premiered in 2013 and has remained critically acclaimed since its debut. Rick and Morty won the Primetime Emmy for Outstanding Animated Program in both 2018 and 2020 and has racked up a host of other wins and nominations from several other awards groups. Rick and Morty has also garnered a dedicated fan base over the years. Season 4 of the show finished airing in May 2020, so audiences have been waiting awhile for its return. Luckily, Rick and Morty season 5 is set to premiere on June 20.
Related: Rick & Morty: The Obscure Horror Movie Referenced In "Never Ricking Morty"
Likely as a way to promote the new season, Adult Swim has created a Rick and Morty avatar maker for viewers. Appropriately titled GoRickYourself, it gives users the option to customize characters from the show or start from scratch. After the character is created, users can place them in one of several Rick and Morty settings, including Froopyland and Morty's Bedroom.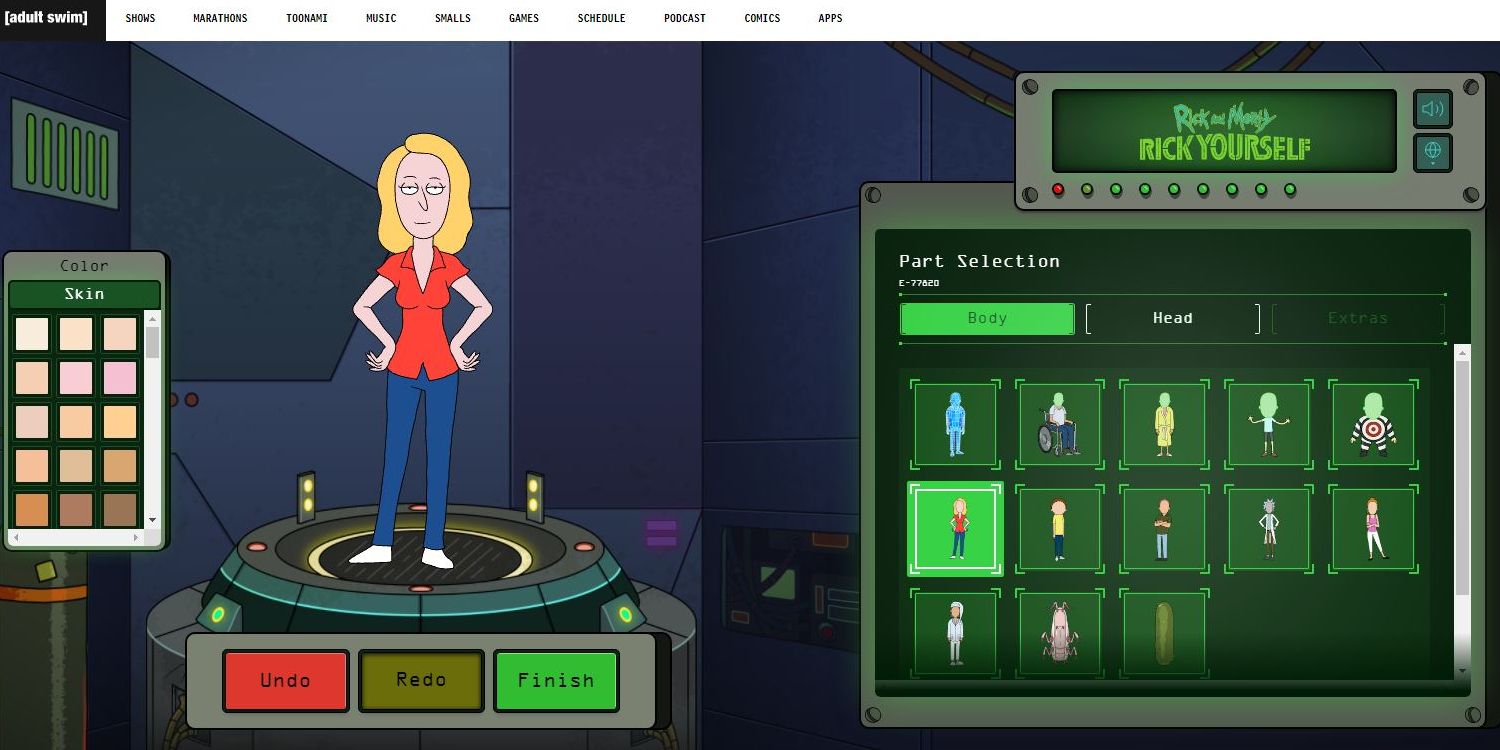 While GoRickYourself is a fun way to build excitement for Rick and Morty season 5, viewers would likely still enjoy it even if the show weren't about to return. The series has a very specific animation style, and it's neat that the avatar maker allows users to see what they might look like on the series. The site has an impressive amount of options for hair, skin, eyes, etc., making the characters easy to fully customize.
Since Rick and Morty has been off the air for over a year, this avatar maker should help distract viewers during the last little bit of waiting time before the upcoming season. The Rick and Morty season 5 trailers have suggested an exciting run of episodes with plenty of what audiences love and expect from the show. With any luck, the new season will be worth the longer wait. Viewers can also rest assured that season 5 won't be the end of the series, as an impressive 70 episodes of Rick and Morty were ordered back in 2018. It's clear there's a lot more of Rick, Morty, and the rest of the Smith family to come.
More: Rick & Morty: What The Actors Look Like In Real Life
Source: GoRickYourself