America's Got Talent: Everything To Know About Storm Large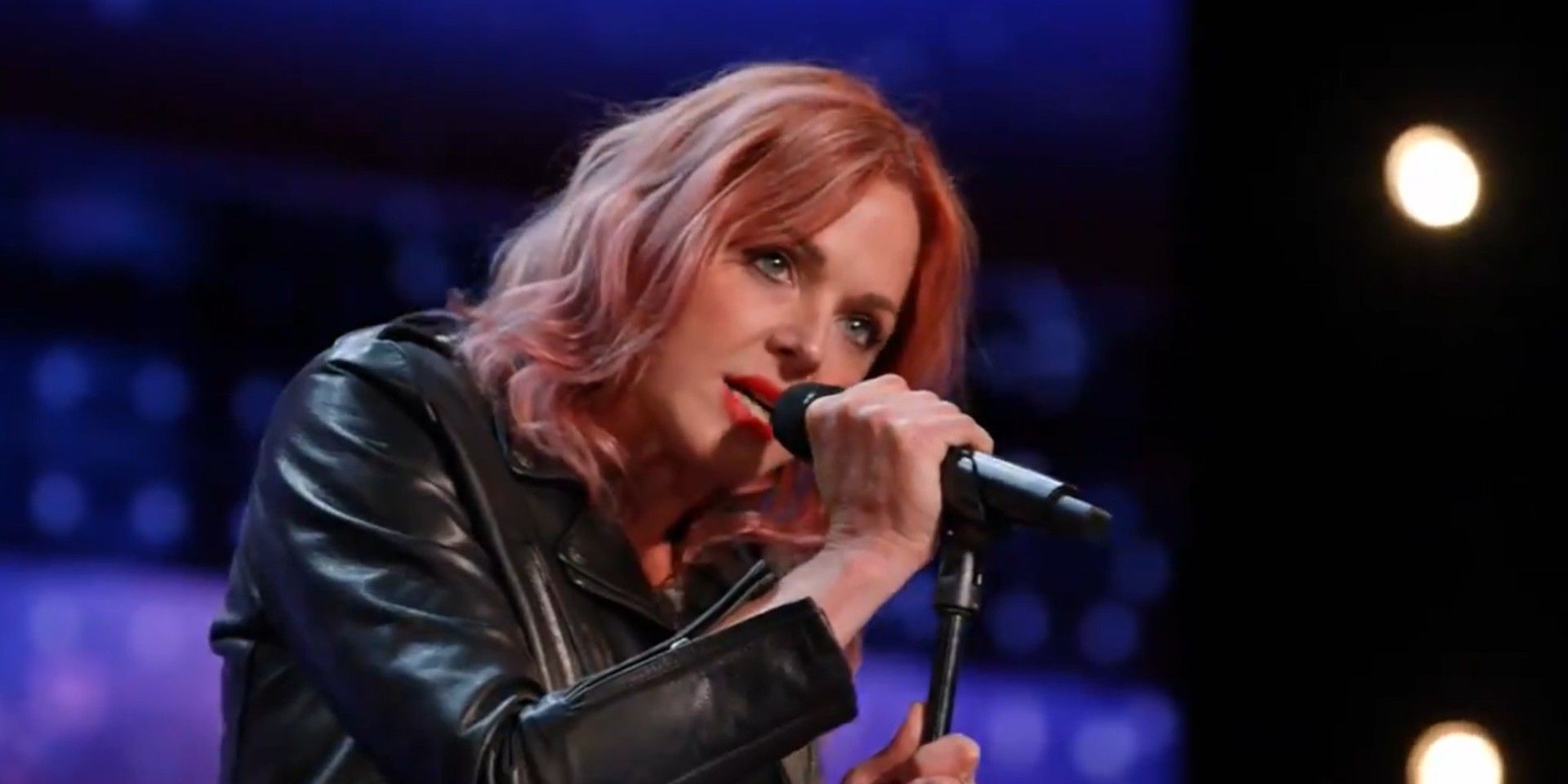 Storm Large is the latest sensation America's Got Talent has created. Storm's recent audition on the reality competition series has garnered over 1 million views on YouTube, but Storm's career has been brewing for decades. From her hometown to her AGT performance that received a standing ovation from former savage American Idol judge Simon Cowell, here's everything fans need to know about Storm.
51-year-old Storm was born and raised in Southborough, Massachusetts. Storm has always had an affinity for music and began her career as a singer-songwriter at only five years old. Storm graduated from Massachusetts' famous St. Mark's School in 1987. Storm's father, Henry Large, worked at St. Mark's as a teacher and a football coach. Storm started pursuing her career as a musician at the American Academy of Dramatic Arts in New York City. After studying in New York, Storm moved across the country to Portland, Oregon, in 2002. Storm's move to the West Coast came at the same time the singer was considering giving up on her dream of making it as a musician. Instead of singing, Storm was intending on going back to college and learning to be a chef at Portland's Western Culinary Institute.
Related: When America's Got Talent Is On & How To Watch The Show
Before standing out on America's Got Talent, Storm had to rediscover her passion for music. After almost abandoning her singing career and following a different path as a chef, Storm decided to give her singing ambition one more shot. Storm had performed in several bands before living in Portland, including Storm Inc., Storm and Her Dirty Mouth, and FlowerSF. In May 2002, Storm formed her first band in Portland, The Balls. Storm's band accumulated a passionate following in Portland. They performed rock covers of popular songs by bands like ABBA, Billy Idol, and Olivia Newton-John. While starring as the lead singer of The Balls, Storm also worked as a bartender. The Balls opened for noteworthy acts such as Everclear, Nina Hagen, and Nancy Sinatra. On top of The Balls, Storm would perform with the band Drumattica during their live shows in Portland.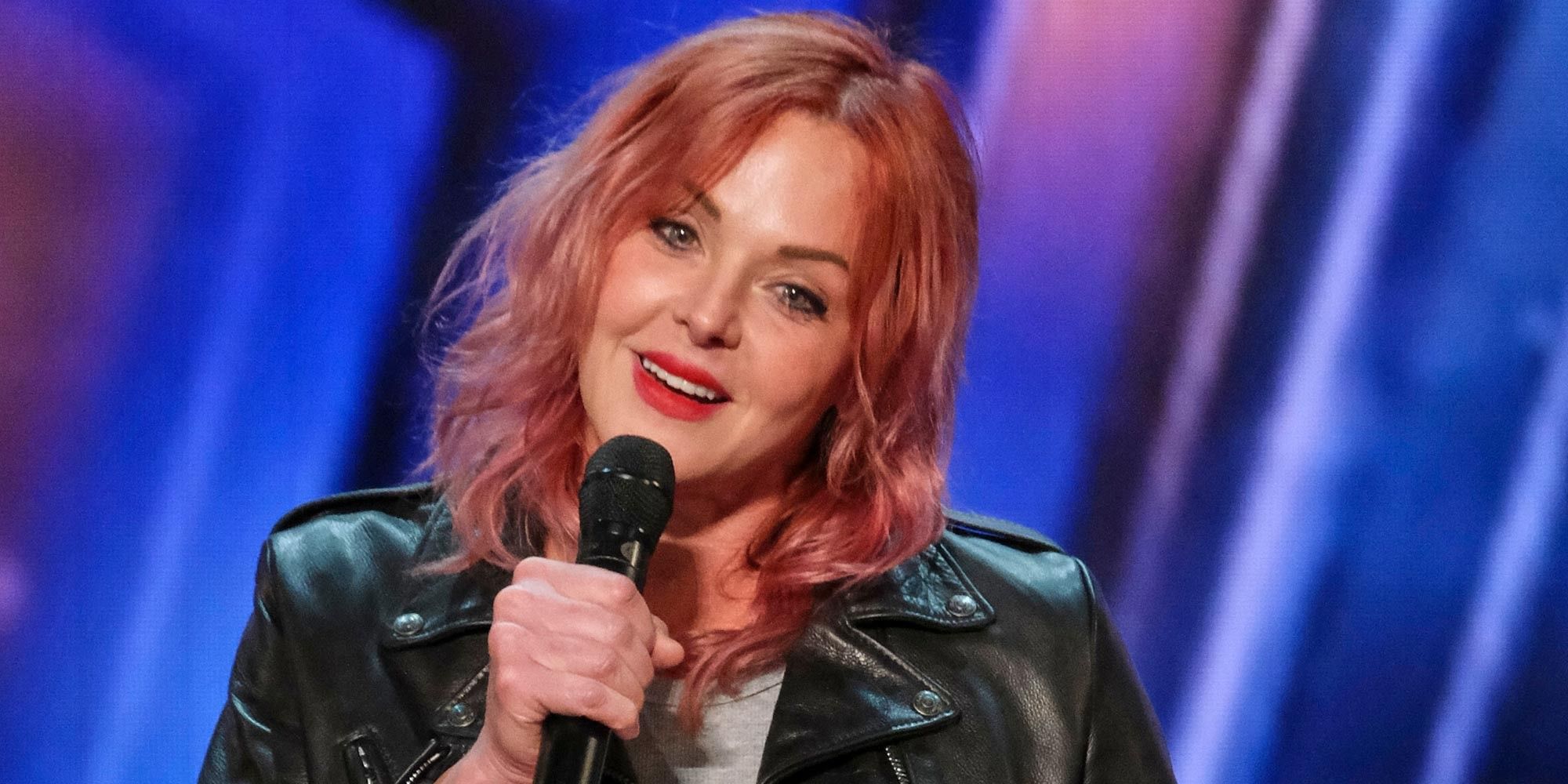 Beyond her work in bands, Storm's career also includes experience in theater. Decades before New York City's Broadway theaters had to shut down, Storm was starring in her own musical. Storm starred as Sally Bowles in a Portland performance of the famous stage musical Cabaret. On top of starring in classic shows, Storm made her own autobiographical musical, Crazy Enough. The show was so successful it had an off-Broadway run in 2011. Storm entered the world of reality television when she competed on Rock Star: Supernova. Although Storm did not win the rock reality series, her performance on Rock Star got her gigs shows like The Ellen DeGeneres Show and ESPN's The Contender.
Outside of her career, Storm's personal life is kept relatively private. On her Instagram, @stormof69, Storm has 30,800 followers and over 4,200 posts. Storm's Instagram posts are the best glance fans get into her private life. Unlike Simon Cowell's infamous dating history, Storm's relationship status and history are unknown. Storm identifies as bisexual and often posts photos with her LGBTQ friends on Instagram. Recently, Storm has used her social media to share her point of view on her viral performance on America's Got Talent.
Storm has become an overnight sensation since her performance of "I've Got You Under My Skin", but she has been putting in the work for decades. From writing songs at five years old to getting praise from Simon Cowell, Storm's life has been extraordinary. While it remains to be seen whether or not America's Got Talent will be the rock singer's big break, for now, fans can be grateful that Storm didn't opt to become a chef.
Next: America's Got Talent: How Jane 'Nightbirde' Marczewski Got Her Name
Source: Storm Large/Instagram