America's Got Talent: What Judge Sofia Vergara Has Been Up To In 2021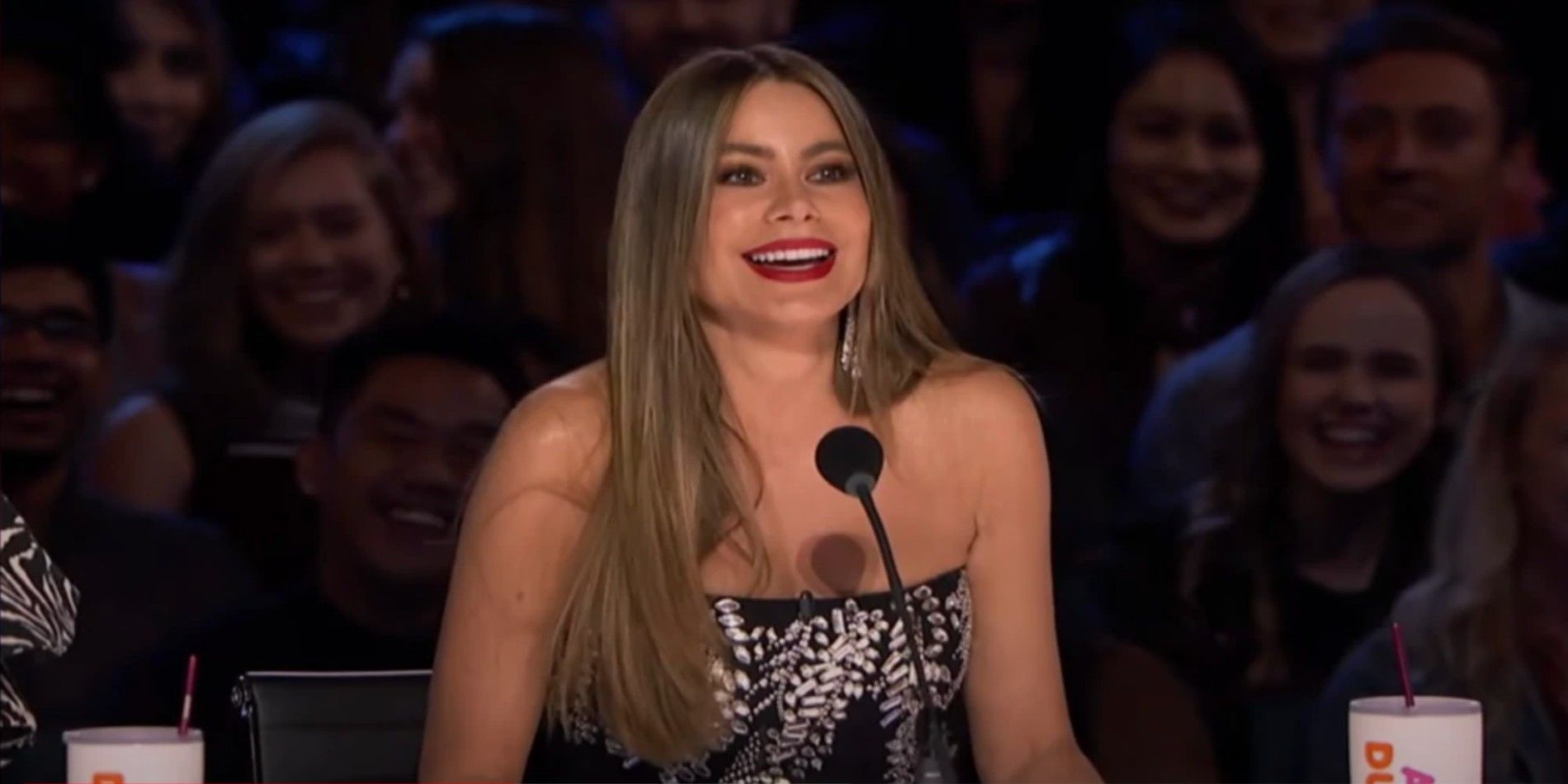 Successful actress and America's Got Talent judge Sofia Vergara has been up to a number of things in 2021. She joined the talent show in season 15 and is the newest member of the judging table alongside old-timers Simon Cowell, Heidi Klum, and Howie Mandel, who has been judging the show the longest. Though she has the least experience when it comes to judging, she has an eye for what acts should make it through to the next round. Here's everything she's been up to lately!
Sofia has been featured in a lot of movies, from Hot Pursuit to The Smurfs to Madea Goes to Jail which won her an ALMA Award for Best Actress in a Film. However, she is widely known for her work on Modern Family as Gloria Delgado-Pritchett, for which Sofia acquired multiple award nominations, including five Golden Globe Awards, four Primetime Emmy Awards, and seven Screen Actors Guild Awards. The Columbian beauty was named one of People Magazine's 50 Most Beautiful in 2012, and Forbes granted her the title of one of the most influential Latin women in Hollywood. Since 2013, she has been recognized as the highest-paid actress on American television, making $43 million last year alone.
Related: America's Got Talent: Everything To Know About Cristina Rae
Sofia recently shared a picture of a Modern Family reunion with her castmates Sarah Hyland and Jesse Tyler Ferguson. She told Variety when the show came to an end, she didn't know what she would do next, but when America's Got Talent approached her, she took the opportunity. Initially, she was hesitant as she knew nothing about judging a talent competition, but she ultimately decided it was what she needed to move on from Modern Family.
Aside from posting about the acts on America's Got Talent's current season, Sofia has found work in other places. After departing from the successful ABC family program, Sofia has made a name for herself with many brands, from foods to fashion. Sofia started the year in partnership with Ritz crackers, promoting the brand in multiple Instagram posts. "The best thing about being on set are the snacks," she said in one post. She also partnered with Cadillac, appearing in an ad for the 2021 Escalade with her husband of six years, Joe Manganiello. According to her Instagram, she partnered with Foster Grant with a new line of spectacles appropriately titled Sofia Vergara x Foster Grant. The tiny glasses are designed small enough to fit in your phone case.
Sofia has also been working closely with Kiva, a non-profit organization that lets people give money to low-income entrepreneurs and students. Through the company, she's been able to help small businesses, and with her help, the group made over 144 million to help those in need. On June 9, she began posting about Kiva 101, informing her Instagram followers about their cause.
Though she may not be engaging in acting the way she used to, Sofia certainly is keeping herself occupied. With America's Got Talent underway, she'll have a lot of judging to do for the rest of the season. With singers, dancers, and magicians to watch, fans hope the acts won't scare her like they did last season.
Next: America's Got Talent: Why Nightbirde's Original 'It's Okay' Went Viral
Source: Variety