Batman is Uniting Fortnite's Greatest Heroes in Total Revolution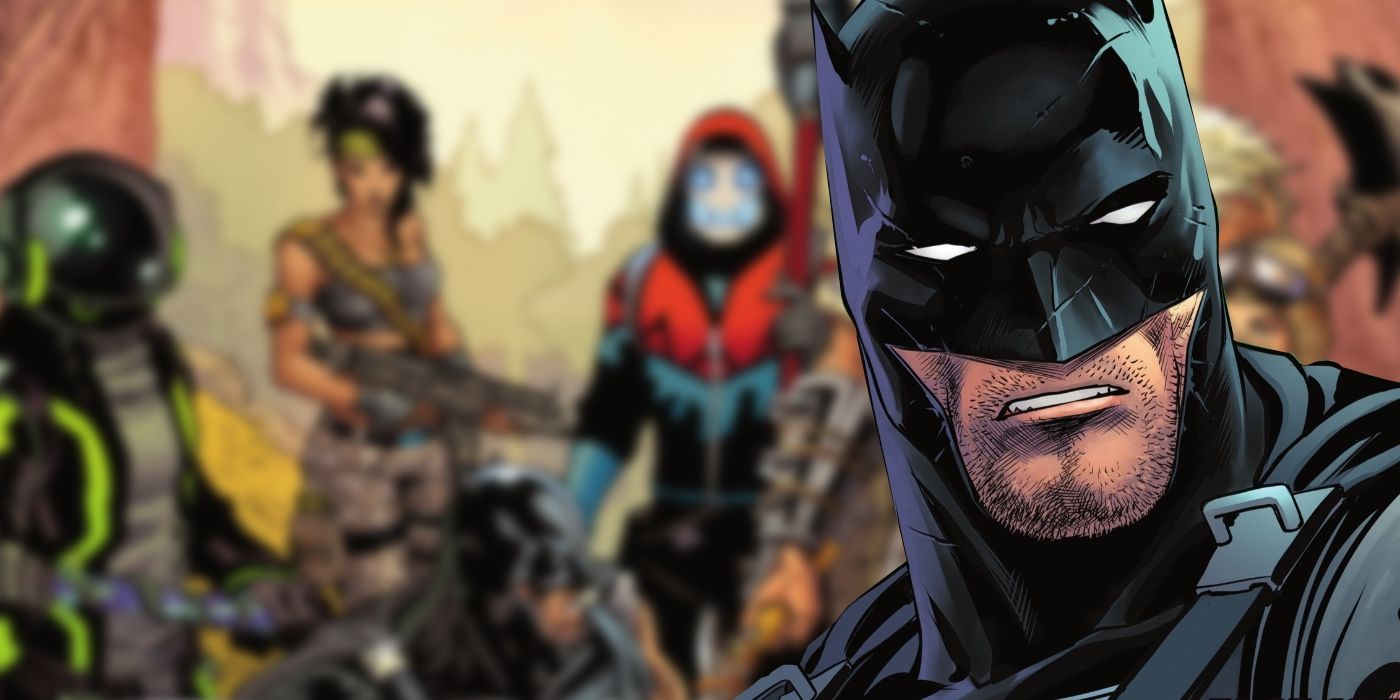 Warning! Spoilers ahead for Batman/Fortnite: Zero Point #4
In the latest issue of Batman/Fortnite: Zero Point, the Dark Knight has just met and assembled a squad of Fortnite's most popular characters. While Batman had been trapped in the time loop of battles on Fortnite Island, he's finally broken free, joining others who've managed to do the same. Now, they're working together to escape the island, while also trying to figure out who's been pulling their strings. Batman's new team does find a potential way out, but it seems as there's more surprises and challenges ahead for his new squad of fighters.
In prior issues of Batman/Fortnite: Zero Point from Donald Mustard, Christos Gage, Reilly Brown, Nelson Faro DeCastro, and John Kalisz, Batman finds himself on Fortnite Island, unable to speak or recall his memories beyond 22 minutes (the standard time of a round of Fortnite). With every battle where the storm consumes the island, Batman wakes up to fight all over again. However, despite not being able to remember his past, he still retains his skills and resourcefulness, writing himself messages so he can investigate bit by bit. After helping Catwoman escape the time loop (as well as G.I. Joe's Snake Eyes), Batman manages to break out of the time loop himself.
Related: Why DC Comics Needs To Have More Fortnite Crossovers
This brings things to Batman/Fortnite: Zero Point #4, which sees the Dark Knight being met by Slade Wilson's Deathstroke as well as Catwoman. Thanks to being out of the loop, Batman's memories of his past battles have come rushing back (though nothing about his past from before he came to the island). Additionally, Batman meets with other fighters who've broken out of the time loop as well, being a collection of some of the game's most popular characters over the years who've decided to join forces to escape the island together.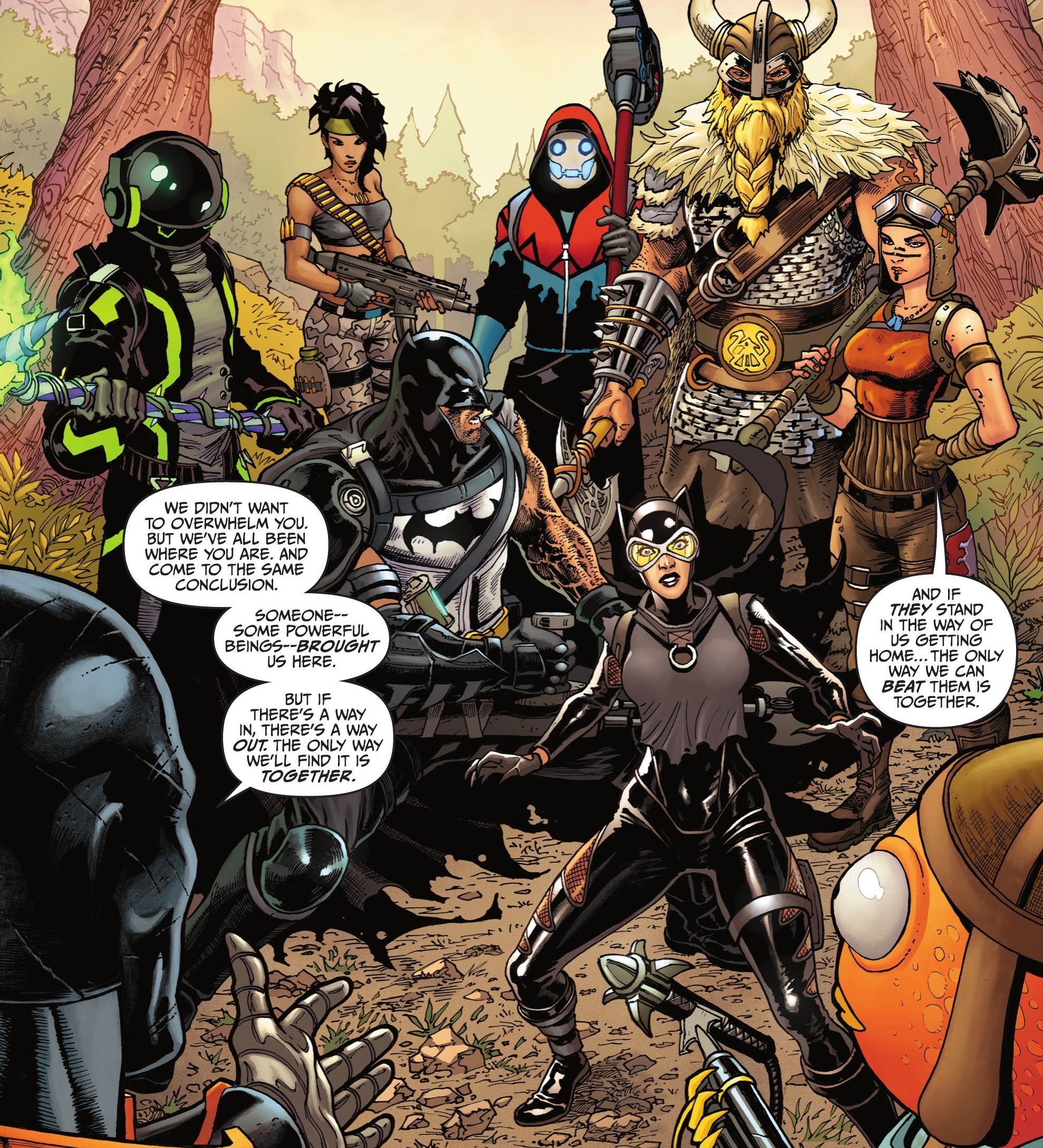 Batman soon meets Raider, who mentions that she's been on the island the longest for 4 years (being one the first and rarest skins from the game's first season), as well as Bandolette, Bonehead, and Magnus. Not only that, but the Dark Knight soon takes command, sending Voyager and Fishstick on scouting missions to find points of interest that might help them escape, such as Fortnite's mysterious hatches. This group in particular conveys some strong attention to detail, as they're a wide variety of some of the most popular skins from across multiple seasons of the game. Thanks to Batman, the squad manages open one of these hatches, as the Dark Knight theorized that it is an entry point for the mysterious agents or beings working behind the scenes. Sure enough, they find a staging area filled with supplies and weapons, with tunnels leading to a potential way out.
However, things aren't smooth sailing for the team from this point on. Not only is Batman's resistance squad met with large stone golem defenders, but Fishstick is killed when the team splits up into teams to search the tunnels, apparently murdered by one of their own. With a traitor in their midst who's more than likely working for "them", it's clear that Batman and his allies still have a fight ahead of them, and it's going to be really interesting to see if they'll end up face to face with the agents who've been running Fortnite Island all this time.
More: Fortnite Samus Skin Possibly Teased In Fortnite/Batman Comic