Black Panther Reveals Vibranium Secretly Gives Him Superspeed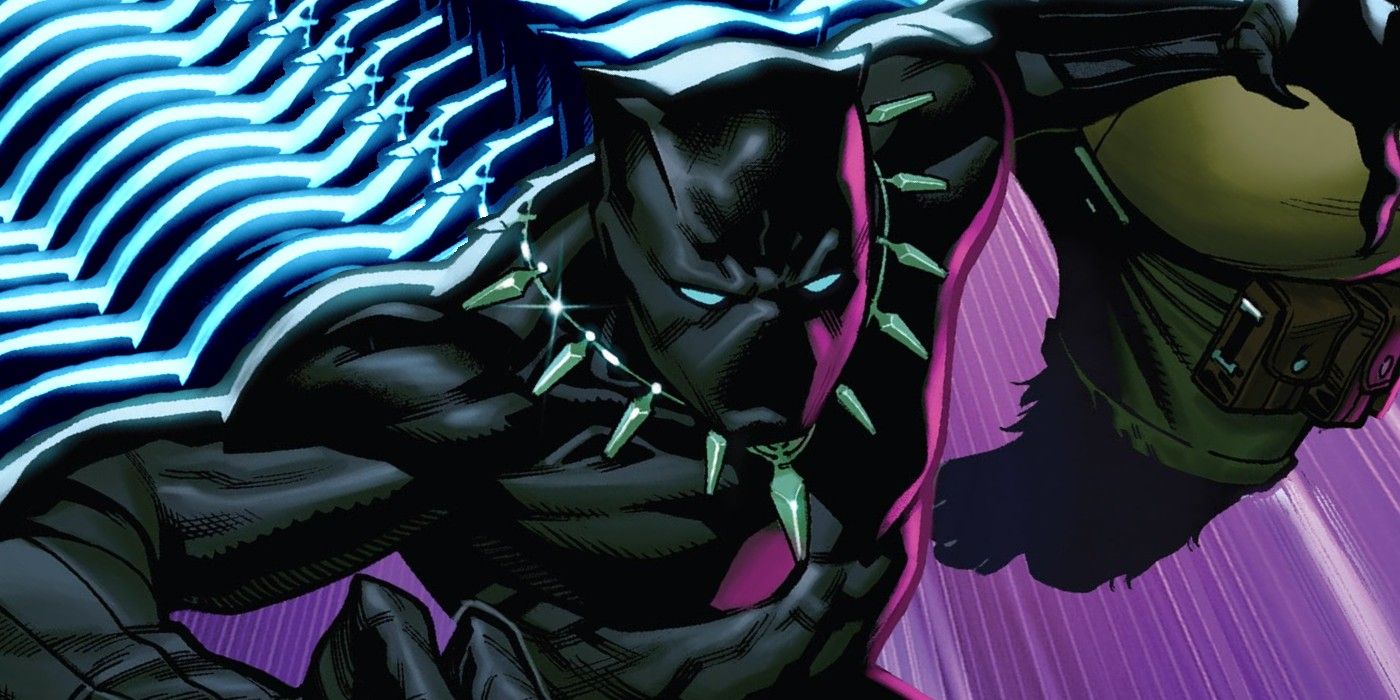 Warning: contains spoilers for Heroes Return #1!
In a new preview for Heroes Return #1, the concluding issue of Marvel's Heroes Reborn event, Black Panther is revealed to be a secret speedster, rivaling the speed of Marvel's version of the Flash. In this altered reality where the Squadron Supreme of America are depicted as an authoritarian pastiche of the Justice League, becoming Earth's Mightiest Heroes in a world where the Avengers never formed, Wakanda remains a myth. However, Black Panther was recently approached by the reassembled Avengers, who remember the world as it should be, joining them in their battle to restore the natural timeline. But going up against the Squadron's Blur, T'Challa reveals some powers readers didn't know he possessed.
In previous issues of Heroes Reborn, it's been revealed that while Wakanda remained hidden, the Black Panther traveled the world disguised as Ronin, feeling the call of a Celestial buried in the arctic; the Avengers' HQ in the normal Marvel Universe. Already feeling that the world was imbalanced, Black Panther easily joined the ranks of Avengers led by Blade and Captain America, who has only recently been freed from the ice. Now, it seems as though the team is ready to face the Squadron Supreme in this new issue, wanting to set things right after President Phil Coulson and his master Mephisto changed the entire world with their dark Pandemonium Cube.
Related: Namor and Black Panther Are Teaming Up in Marvel Comics
Now, Heroes Return #1 from writer Jason Aaron and artist Ed McGuinness will see the real Earth's Mightiest Heroes back in action, battling the Squadron Supreme of America in a quasi-version of the Avengers vs. the Justice League. Heroes on both sides will pair up in one-on-one duels, such as Power Princess taking on Maya Lopez' Phoenix while Blade takes on Nighthawk, Marvel's counterpart for Batman. However, Black Panther's foe is none other than the speedster known as the Blur. While Black Panther has always had enhanced reflexes, he actually starts racing Blur in this preview, revealing his surprising status as a speedster is down to the unique properties of Wakanda's famed Vibranium.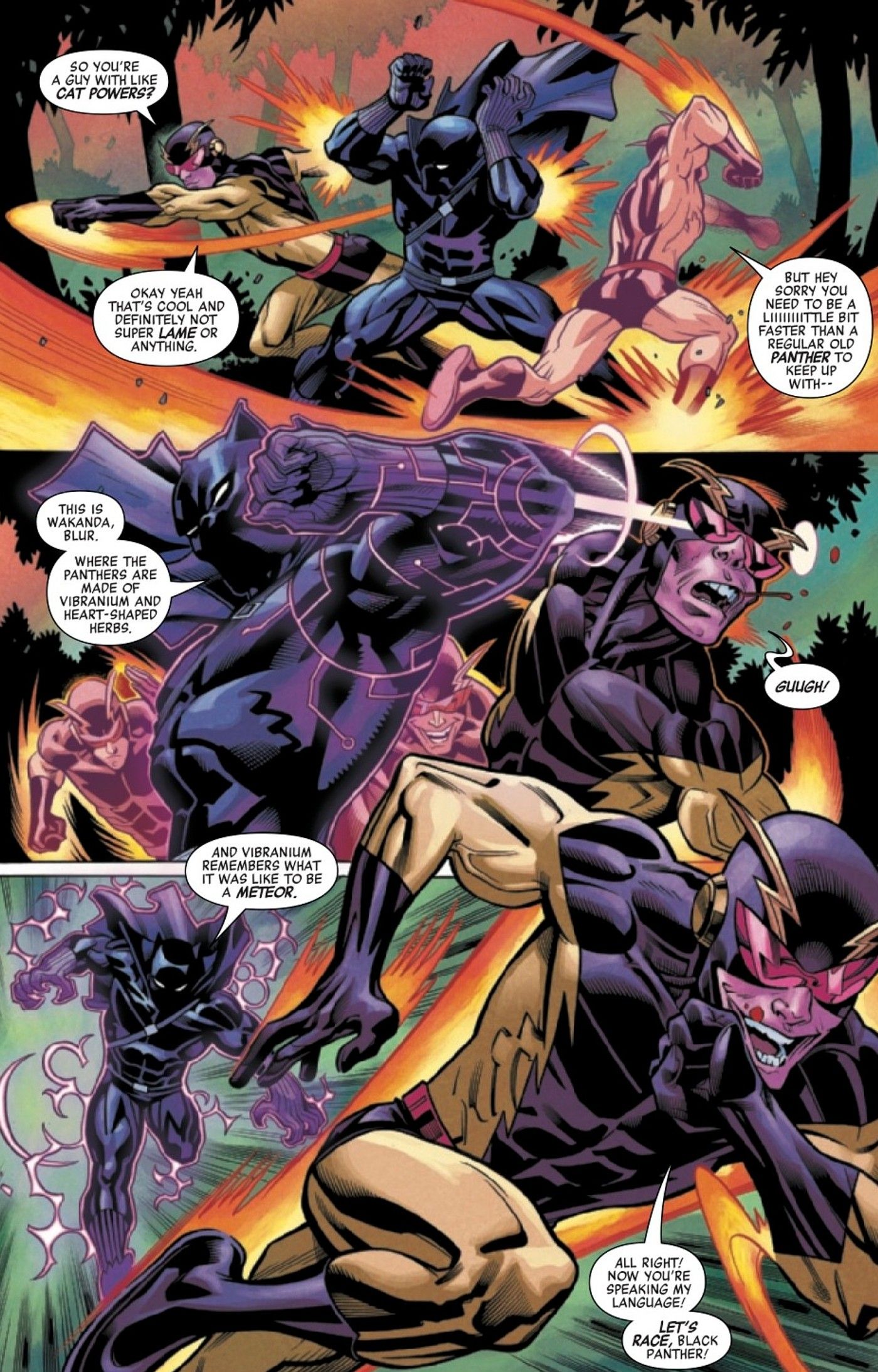 Black Panther's debut as speedster is certainly an epic moment, made even better by his explanation about Vibranium's memory of being a meteor when it crashed down to Earth. While it's as of yet unclear if Black Panther's increased speed is unique to the changed reality of Heroes Reborn, there's no apparent reason this would be the case, and Aaron's time on Avengers has already added plenty of surprising abilities to T'Challa's arsenal, such as the ability to command Thor's hammer Mjolnir. If the speed boost is tied to the kinetic energy absorbed by his suit (as suggested by its glow as he powers up), there would even be a natural limit on how long he can use this ability, stopping it from becoming over-powered in future comics.
Hitting physical and digital retailers June 23, Heroes Return #1 will see the Avengers fight for the world they remember, but as T'Challa's superspeed proves, it will be an issue packed with surprises. Of course, the true threat lies not in the Squadron, but in those controlling them. Coulson and Mephisto are the real foes, having brainwashed the Squadron Supreme of America to do their bidding even before they changed reality. Here's hoping Black Panther can win his race against Marvel's Flash and lead his makeshift team to victory.
More: Agent Coulson is Evil, But He's Still A Captain America Fanboy