Bloodborne PC & PS5 Rumors Return After New Leak | Screen Rant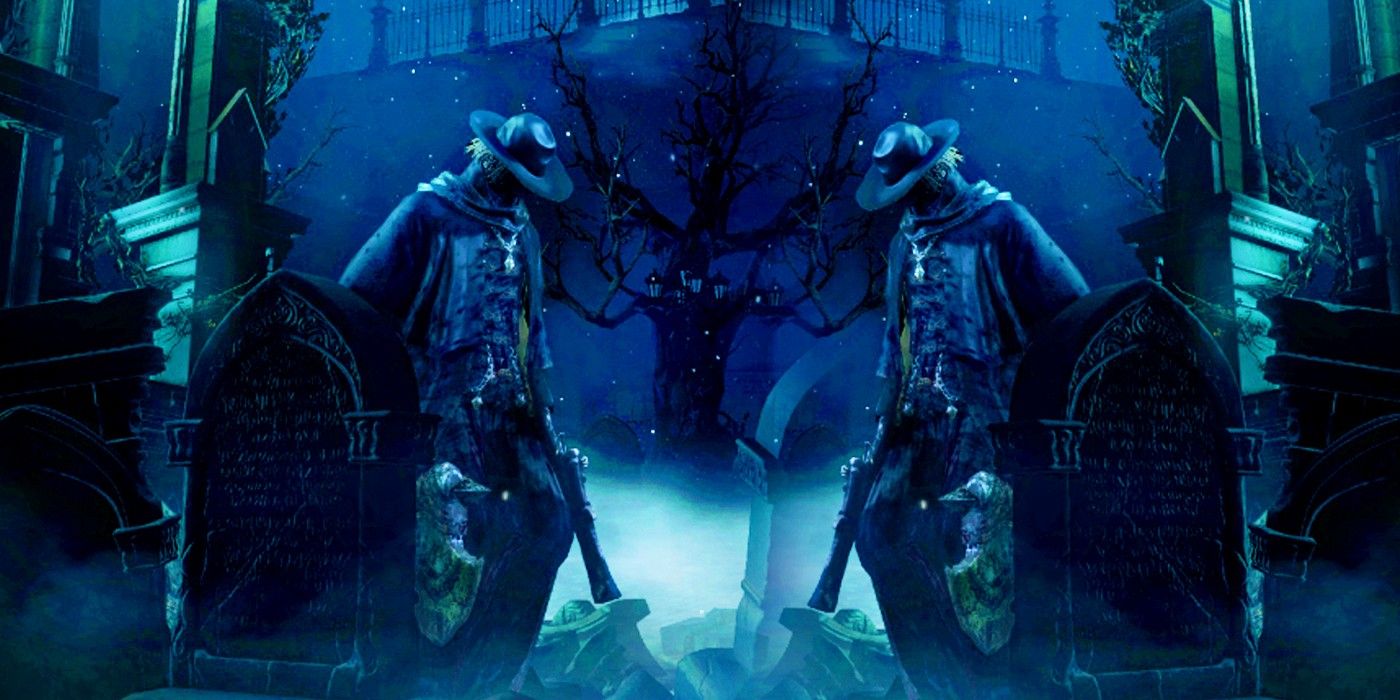 Enhanced editions of FromSoftware's Bloodborne are still headed to the PS5 and PC, with the latter shipping sometime after the former, a new rumor claims. Its source adds that despite the game's popularity, there are no plans for a sequel.
Bloodborne first shipped as a PS4 exclusive in March 2015. The title adopted many of the mechanics of FromSoftware's Dark Souls games, but went beyond them, for instance switching to a Lovecraftian setting which saw the player fight off creatures spawned from corrupted blood. It was both a commercial and critical hit, yet FromSoftware has never announced plans for ports, a sequel, or a remaster - instead it has moved on to projects like Sekiro: Shadows Die Twice and Elden Ring. Rumors of PS5 and PC ports have persisted for at least a year.
Related: Playstation Titles Including God Of War To Get PC Ports Per Leak
An "ambitious" PS5 remaster will ship later in 2021, according to French-language Twitter poster SoulsHunt, who correctly leaked Stranger of Paradise: Final Fantasy Origin prior to its announcement at E3. Contrary to earlier rumors, though, the person says that neither FromSoftware nor Austin's Bluepoint Games are working on the Bloodborne update. A sequel isn't happening, meanwhile, because FromSoftware is said to prefer working on new franchises.
It's unclear when the PC version of Bloodborne might ship, but that would presumably be in 2022 or even later. Although Sekiro and the Dark Souls games are already on PC, PlayStation Studios head Hermen Hulst recently stated that even when PS4/PS5 exclusives do make their way to PCs, it will sometimes take years - presumably as a way of pressuring PC owners into buying a PS5. That policy stands in stark contrast to Microsoft, which is increasingly eager to have games ship for Xbox and PC simultaneously - though, of course, it also sells Windows, the de facto PC operating system, and Game Pass subscriptions for both platforms. Sony needs people hooked into its proprietary ecosystem to succeed, since it depends on games and accessories for profits - even the PS5 is likely a loss-leader.
Also uncertain are the sort of upgrades Bloodborne might get. If it follows in the path of Control or Jedi: Fallen Order, however, it will presumably get 4K resolution and texture enhancements, along with ray-traced lighting. It could also get improved world and character detail, though that might involve considerable work. The same is true of any gameplay changes that might bring the title in line with more recent FromSoftware games like Sekiro or Dark Souls 3.
Next: Stranger Of Paradise Final Fantasy Origin Drops Story, Setting Hints
Source: SoulsHunt/Twitter