Boba Fett vs. Cad Bane: Which Bounty Hunter Is More Powerful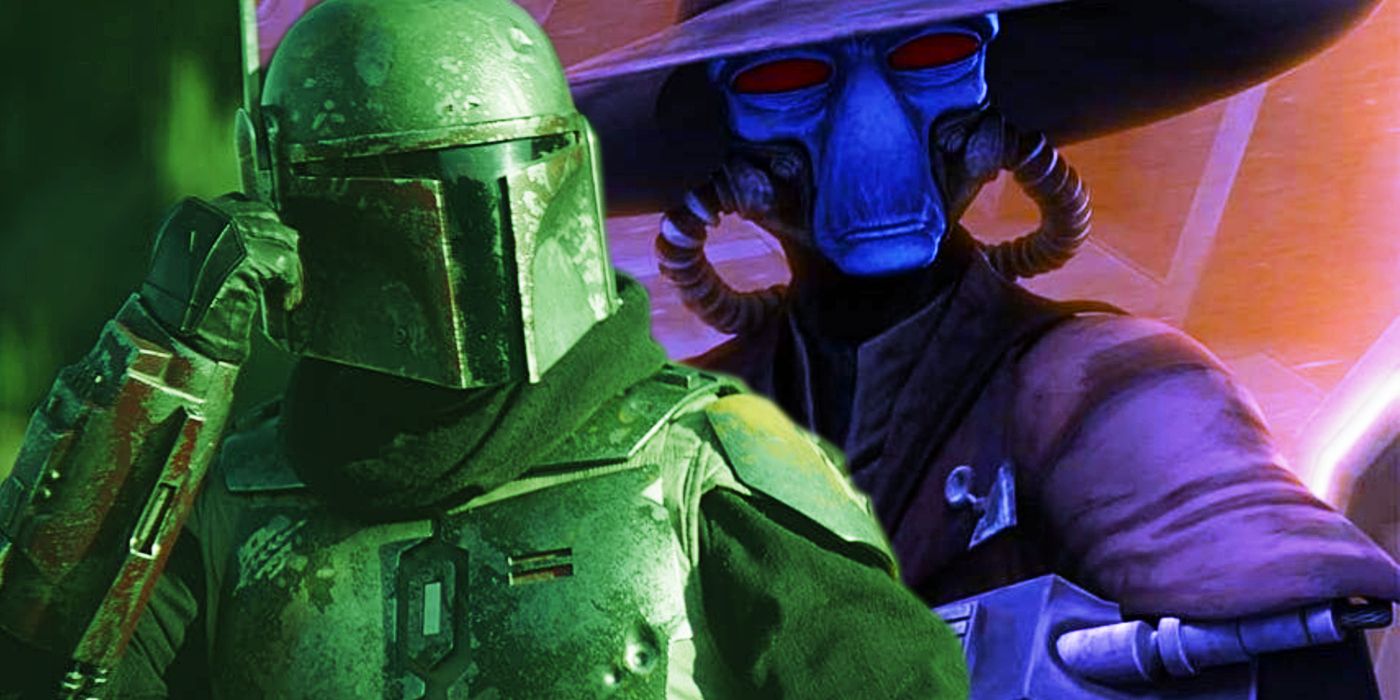 Which bounty hunter is more powerful in the Star Wars galaxy, the infamous Cad Bane or the legendary Boba Fett? Both hunters were the best in the business during their respective eras, and Star Wars: The Clone Wars saw Bane being able to pick and choose jobs at his leisure, many of which were for the Separatists at triple his usual rate. Likewise, Boba Fett's reputation was equally massive, seeing his colleagues fearing him just as much as his targets, many of which were the result of jobs posted from the Empire by Darth Vader himself. However, which hunter is better and/or more powerful? While Bane and Fett never crossed paths canonically, they were meant to interact and were even going to duel one another in a showdown which potentially holds the answer.
It's fairly impressive how similar these two bounty hunters truly are in the Star Wars galaxy. Both have experience facing Jedi such as Boba's revenge quest against Mace Windu or Bane's various run-ins with Anakin Skywalker and Obi-Wan Kenobi. They also display proficiencies in all manner of tech and weaponry, each of them featuring impressive arsenals and tools to help them complete a job no matter what it might require. Boba Fett may pull ahead in functionality thanks to his father's durable beskar armor, while Bane opts for style with his large brimmed hat.
Related: Cad Bane: Bad Batch's Clone Wars Bounty Hunter & Boba Fett Link Explained
All that being said, which bounty hunter is the most powerful? Interestingly enough, there was an intended arc meant for Bane and Fett before The Clone Wars was cancelled on Cartoon Network. Additionally, the arc didn't get picked up when Disney+ greenlit a seventh and final season of the animated series. However, thanks to storyboards and a pre-rendered clip that were released, fans can see that the arc would have seen Bane acting as a mentor to Fett, having known his father Jango. Even so, Bane and Fett's ideals would have eventually clashed as seen in the clip, depicting the story's epic conclusion. This would have led to a gunslinger's duel between the two hunters with Boba Fett donning his father's armor for the first time. Naturally, the showdown is very tense and both hunters finally end up shooting each other at the same time, knocking each other back. However, Boba was protected by his helmet and Bane's shot is revealed to have been what created its most prominent dent seen in the original trilogy.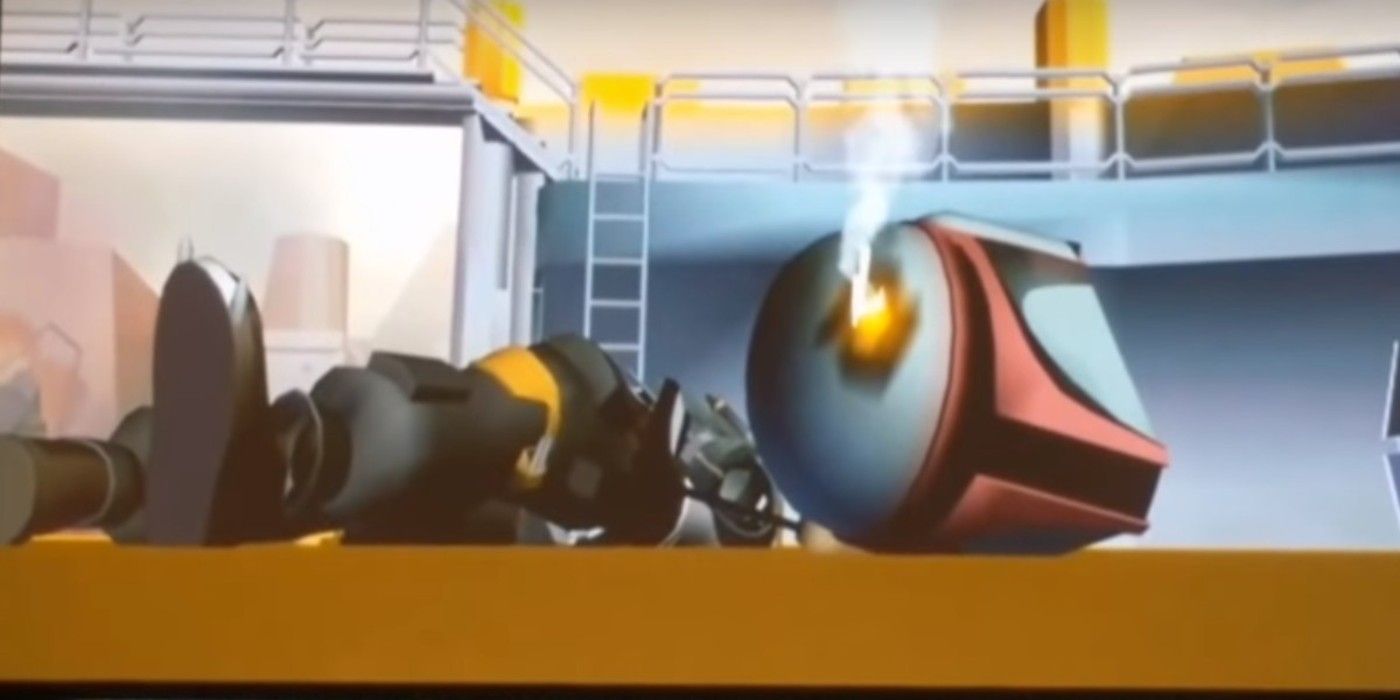 The implication is that Boba would have killed Bane in this showdown, proving his new status as the galaxy's next great bounty hunter and the beginning of his impressive career and valuable reputation. While this seemingly would have also provided evidence that Boba Fett is the better hunter of the two, this pre-rendered clip has been deemed non-canon. Case in point, this showdown was meant to take place during the Clone Wars, and Cad Bane just made an appearance in Star Wars: The Bad Batch, taking place after the war and Star Wars: Episode III - Revenge of the Sith.
As a result, it's certainly possible that Cad Bane and Boba Fett could actually have a real and canon showdown in future episodes of The Bad Batch. While one can hope for the epic face-off, it still appears as though Boba Fett is the greater of the two regardless. In the unlikely event that Cad Bane somehow survived into the original trilogy (unbeknownst to fans), it wouldn't make much sense seeing as how he wasn't one of the bounty hunters the Empire hired to hunt down Han Solo. Barring any major dings to his reputation or retirement, Bane would have certainly been at the top of the Empire's list. It's much more likely that he was bested by a fellow bounty hunter during the Empire's rise, and that hunter is most likely Boba Fett himself in the Star Wars galaxy.
More: Star Wars Is Setting Up Another Boba Fett Return (Before Original Trilogy)