Deathstroke Is Hunting DC's Biggest Villains With An Unlikely Hero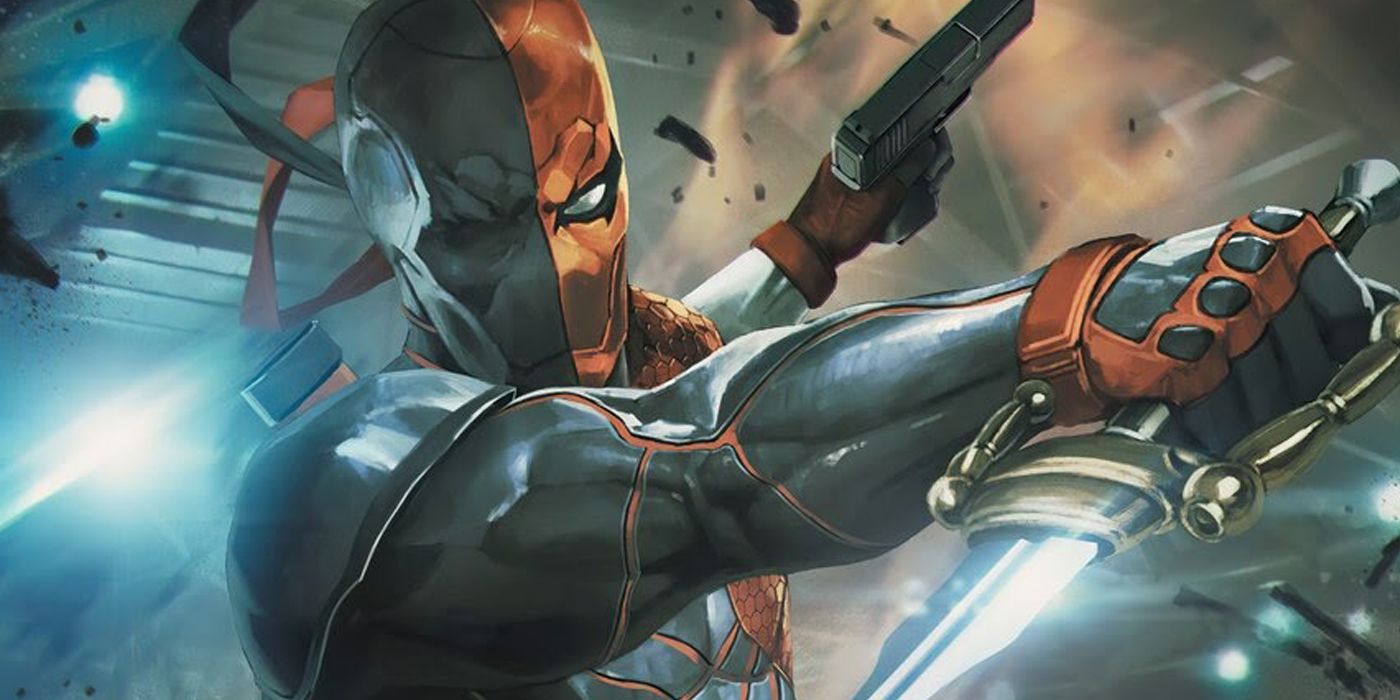 Warning! Spoilers for Deathstroke Inc. by DC Comics below.
One of the deadliest assassins in comics, Deathstroke, is getting his own new series and will have an unlikely partner as he hunts some of the biggest villains in the DC Comics universe: Black Canary. In the upcoming Deathstroke Inc., Slade Wilson will be exploring some of the weirdest corners of the DC Universe as he teams up with Dinah Lance to take out some of the heaviest hitting villains comics has to offer.
Deathstroke is one of the most skilled assassins in comics, as he's taken down everyone from the Teen Titans, multiple versions of the Flash, and even Batman. Slade evolved into a killing machine after undergoing a procedure that greatly increased his brainpower, gave him a healing factor, enhanced senses, and a plethora of other powers which make him a tough out for DC heroes. While he's been part of some evil organizations and is often seen hunting good guys, he's actually become an antihero himself, especially over recent years. Now, he's joining a secret organization to kill some big-time villains.
Related: Deathstroke Adds New Twist To Classic Hero Cliché
In Deathstroke Inc. from Joshua Williamson, Howard Porter, and Jordie Belaire, Deathstroke will take a new path when it comes to killing. In the series, he'll be recruited to a secret organization called T.R.U.S.T., where he'll be tasked with hunting some of DC's most powerful villains. Solicits tease Slade Wilson's new missions taking him across the DCU, including into "the depths of the weirdest parts" of the universe. Deathstroke will get his own team for his mission and an unlikely partner in Black Canary. Check out the main cover for Deathstroke Inc. by Howard Porter.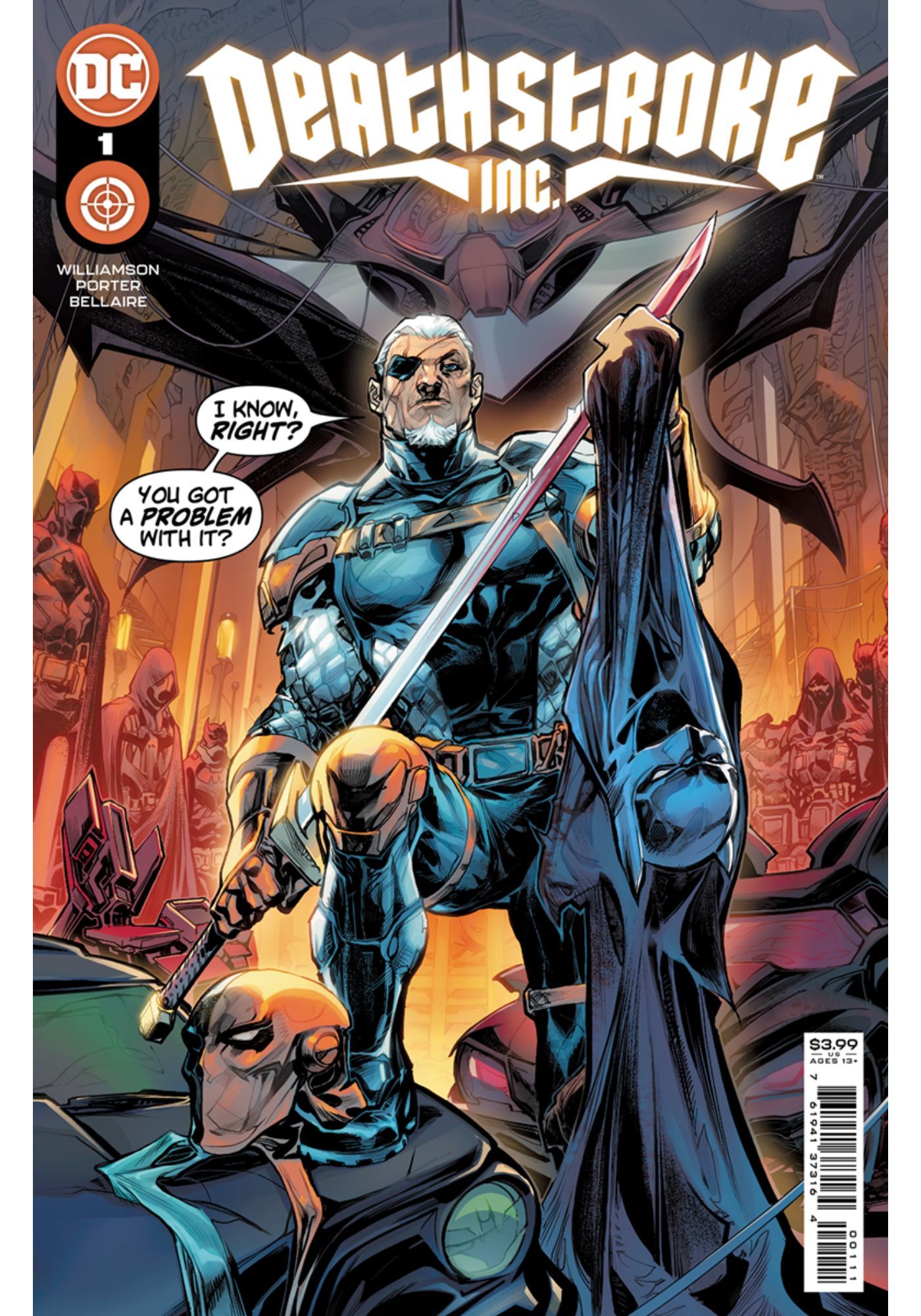 Deathstroke Inc. will also feature a number of variant covers from a series of talented artists, including a 1:25 incentive variant from Dima Ivanov.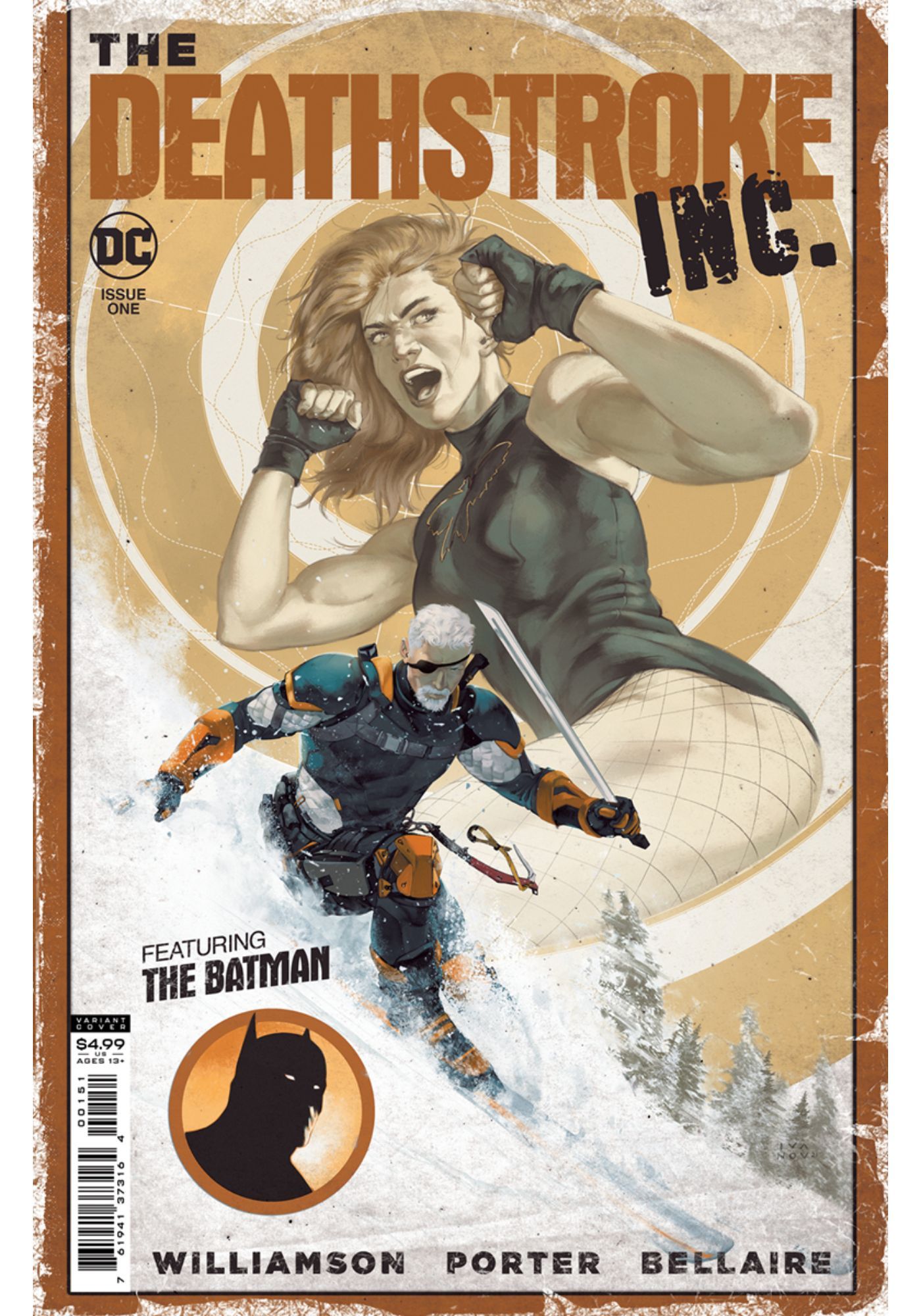 Francesco Mattina, who's done many takes on the character, will be providing another variant for the series.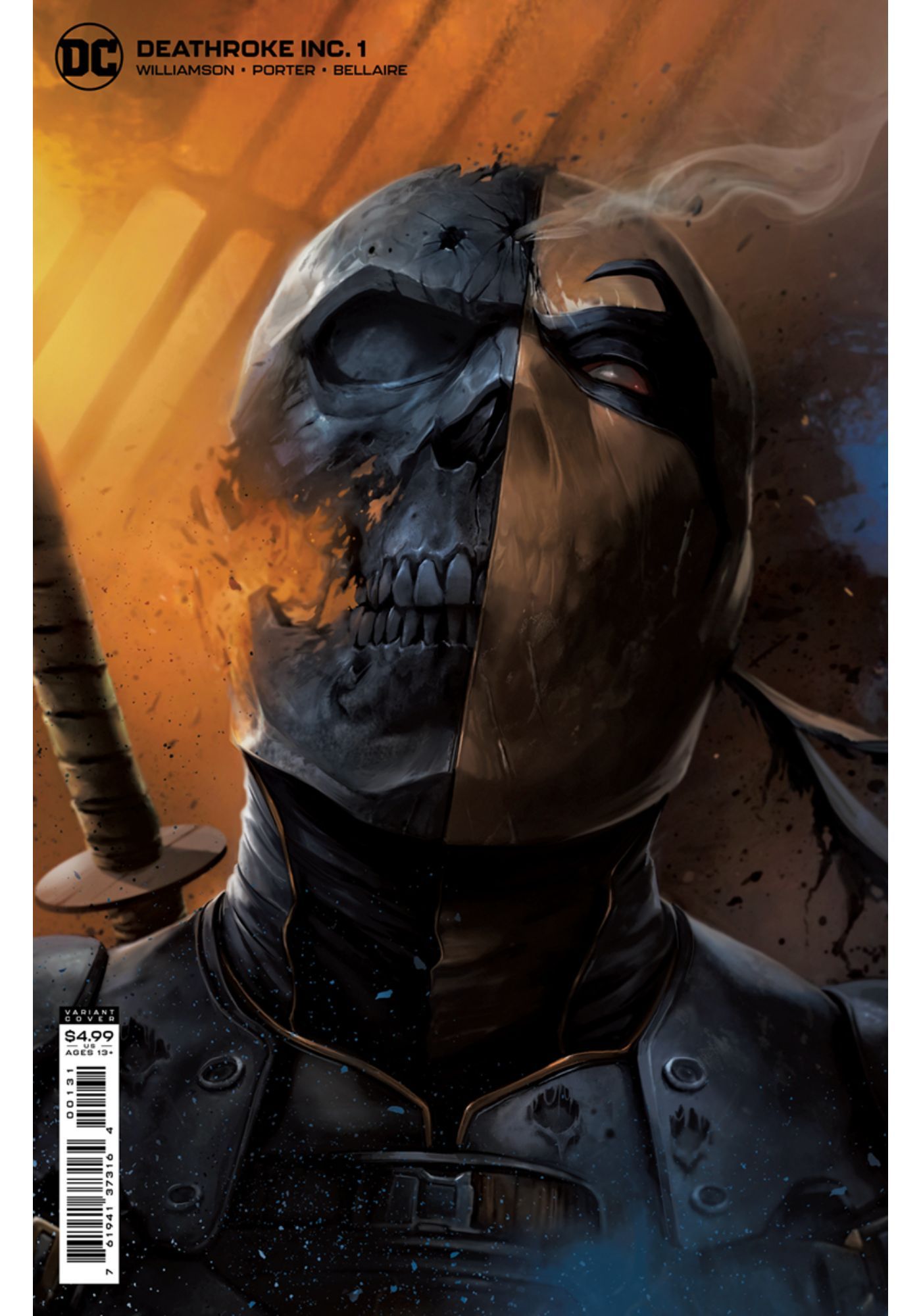 The issue will also feature a team variant cover from Gerardo Zaffino.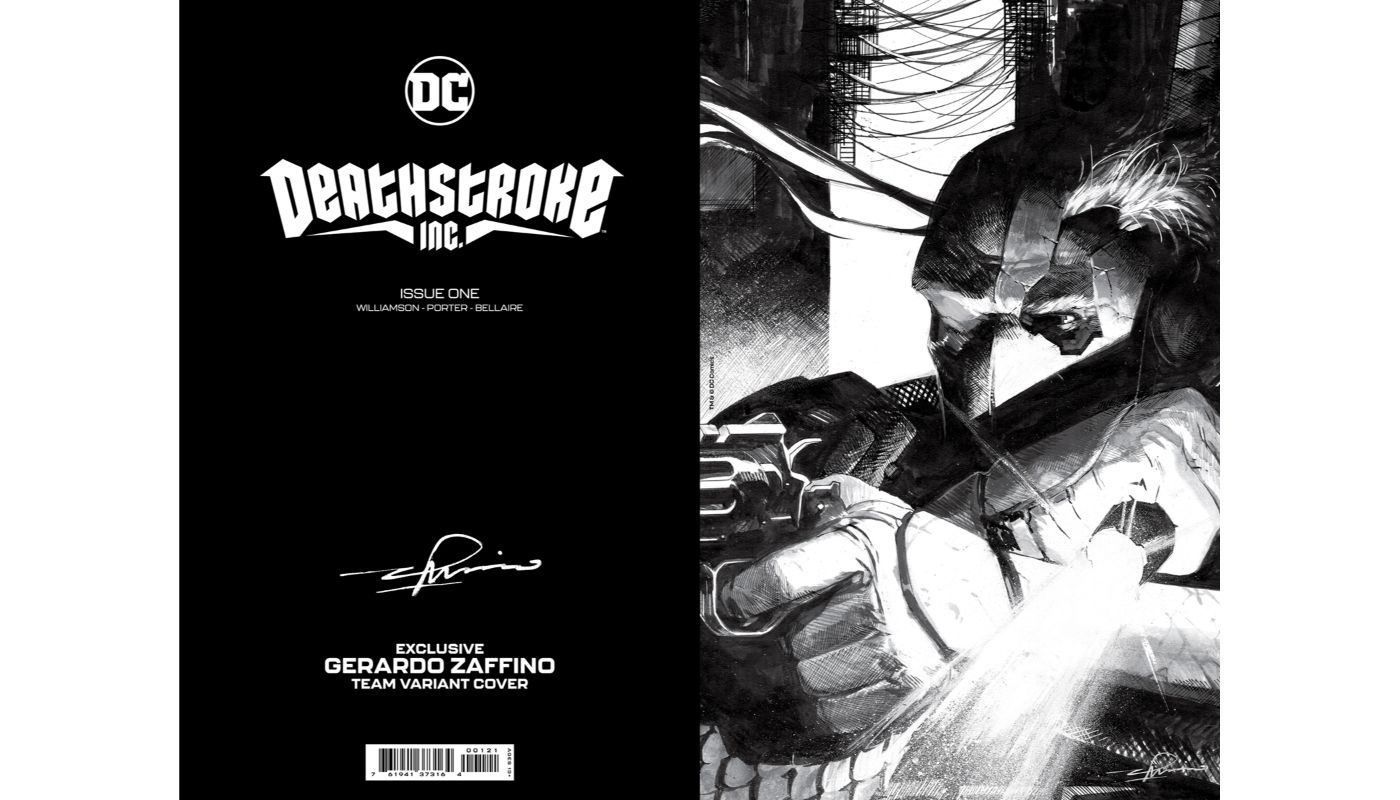 The issue will also feature another variant cover from Adam Hughes (not pictured). This week's DC Connect previews unlettered and uncolored art for the series. Check out the full solicit for the series below, which promises a "kick-ass" and "outrageous" adventure for Deathstroke.
After suffering too many losses, Slade Wilson decides it's time for a change. When he's enlisted to work with an ages-old secret organization called T.R.U.S.T. who want to take down the heavy-hitter villains, he's all in.

They'll supply him with an all-new team and resources for his new mission into the depths of the weirdest parts of the DCU , including a new partner... Black Canary! Wait what?! Enjoy explosions, kick-ass action, and new outrageous adventures as DC's meanest S.O.B. gets tangled up in a major mystery building in the shadows of the DCU.
The series sounds like it will be a bloody good time, as Deathstroke being let loose against some of the top villains in the DC Comics universe is sure to entertain. Adding Black Canary to the mix means he'll have a foil who will surely keep him in check, but also partake in the action. Deathstroke Inc by Joshua Williamson, Howard Porter, and Jordie Bellaire, will be in comic book shops on September 28, 2021.
Next: Robin is Being Trained by the Daughter of Nightwing's Greatest Enemy