Demon's Souls On PS4 Could Be On the Way, According To Dataminers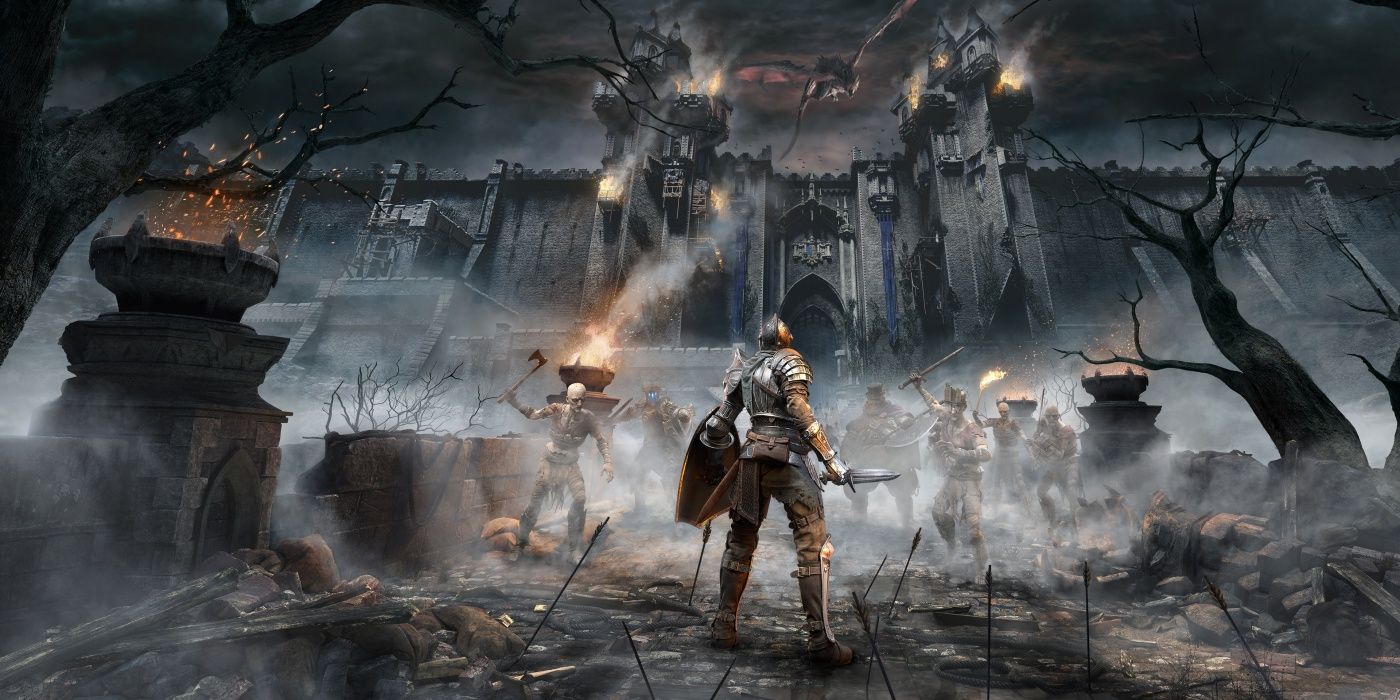 Information datamined from the PlayStation database suggests that the Bluepoint Games-developed Demon's Souls remake could eventually launch on PlayStation 4. Should the reimagined Souls title migrate to Sony's last-gen platform, it wouldn't be the first PS5 exclusive launch game to do so.
Many may recall that Godfall counted as the first next-gen project shown running on PlayStation 5 hardware. Thus, it seemed to be a PS5 (and PC) experience through and through, until an April 2021 PEGI rating listed Godfall for a PS4 release. Publisher Gearbox confirmed the news during its E3 2021 showcase, with a trailer that revealed an August 10 due date. Now it seems as though another PlayStation 5 launch exclusive will venture into last-gen territory.
Related: Demon's Souls: 10 Most Difficult Bosses, Ranked
Digging through the PlayStation database, Twitter user PlayStation Game Size reportedly found evidence of Bluepoint's Demon's Souls remake possibly making the jump to PS4 consoles. There are a few interesting things to note, however. While a PS4 version of the original Souls game does appear in the database, PlayStation Game Size says this particular iteration could either be canned or released soon. It may also only serve as a test version for developers. Obviously, the specifics remain a mystery. The Twitter post in question reads as follows:
Some fans are, rightfully, skeptical about this new development, especially since neither Bluepoint Games nor Sony has hinted that Demon's Souls will migrate to the last-gen system. However, PlayStation Game Size boasts a reliable track record, most recently outing Cyberpunk 2077's return to the PlayStation Store ahead of an official confirmation.
If Demon's Souls does make the jump backward, it will no doubt engender yet another conversation about PlayStation's stance on console generations. Prior to PS5's release in late 2020, PlayStation CEO and President Jim Ryan went on record to say that Sony believed in generations. Actions speak louder than words, though, evidenced in recent announcements that a title like Gran Turismo 7, previously touted as a PS5 exclusive, will also launch on PS4. The next God of War entry is additionally confirmed as a cross-gen experience. As such, with Ratchet & Clank: Rift Apart now out in the wild, it remains unknown as to when Sony plans on releasing another true PlayStation 5 exclusive.
Next: Demon's Souls: 5 Most Fashionable Armor Sets In The Game (& 5 Most Useful)
The Demon's Souls remake doesn't have a PlayStation 4 release date, but it is available to play now on PS5.
Source: PlayStation Game Size/Twitter