Elden Ring: Every Boss In The Gameplay Trailer | Screen Rant
FromSoftware's highly anticipated upcoming title Elden Ring is set to release on January 21st 2022. At the 2021 Summer Game Fest, Elden Ring's gameplay reveal trailer was finally dropped, revealing lots of information on the new game. Since first being teased via an announcement trailer at E3 2019, FromSoftware fans have latched on to every possible detail about Elden Ring.
This is largely attributed to the fascinating lore and world-building that was developed in collaboration between Hidetaka Miyazaki and George R.R. Martin (A Song of Ice & Fire). Elden Ring has been one of the most highly speculated-on upcoming titles and additionally, will be FromSoftware's first true open world game.
Related: Elden Ring's Director Wanted Trailer To Reward Summer Game Fest Viewers
In the time since fans were introduced to some of the best moments from the Elden Ring trailer, Miyazaki has provided more information about the bosses in the game. There will be six major areas in the world, with each area acting as a domain of a demigod boss. These main bosses are essentially old gods of the game's world, who were once heroic but have fallen to madness and ruin since the destruction of the Elden Ring. Here's a closer look at all of the potential bosses teased in the gameplay trailer.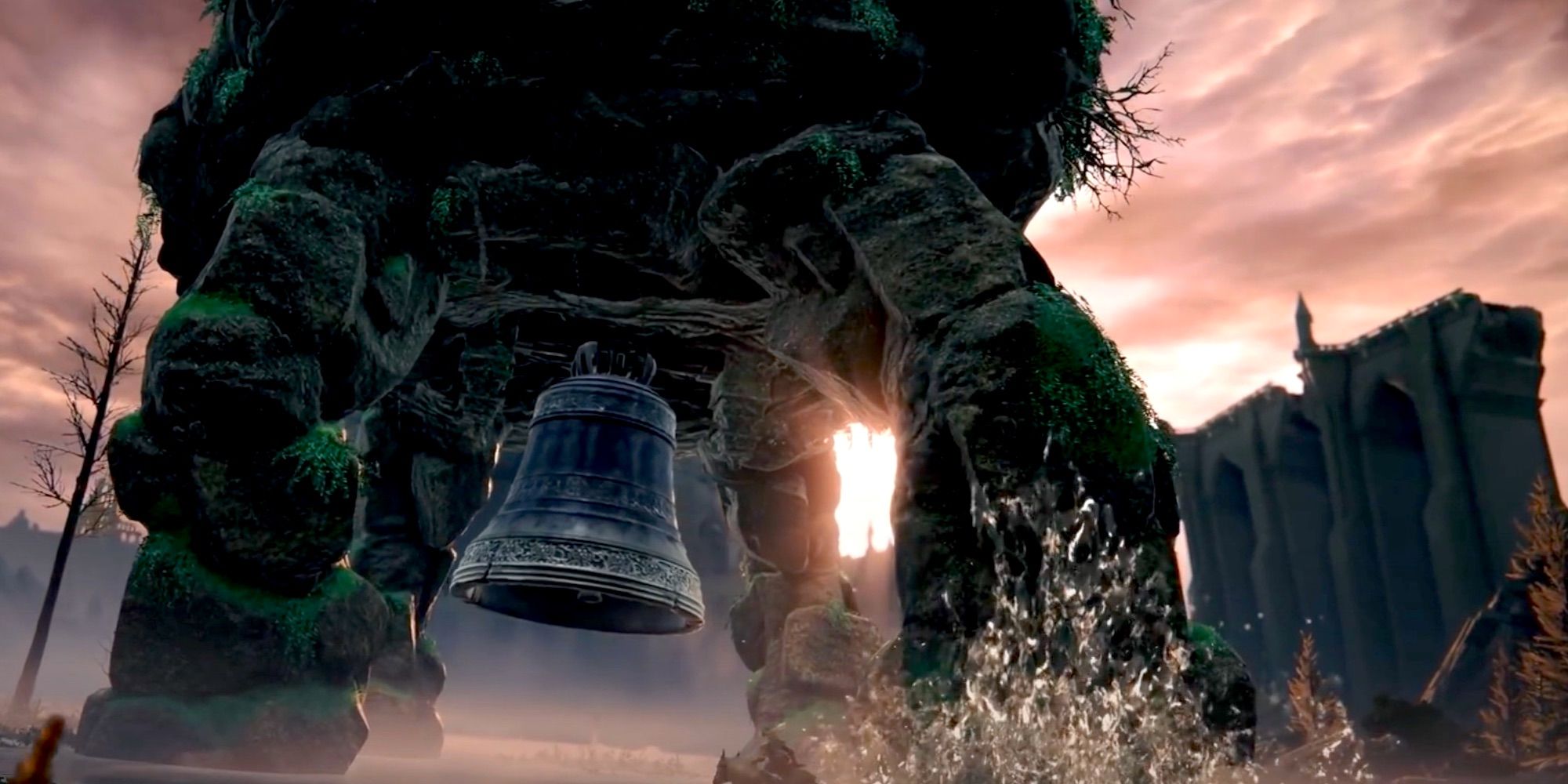 At the beginning of the trailer, a hulking island with legs is seen walking, with a notable church-like bell hanging underneath. On top of this creature also appears to be a building or church itself. It's unclear from the trailer if this will be a demigod, mini-boss, or neither. However, it's possible that this creature will roam around Elden Ring's open world, and players likely will be able to hear it coming.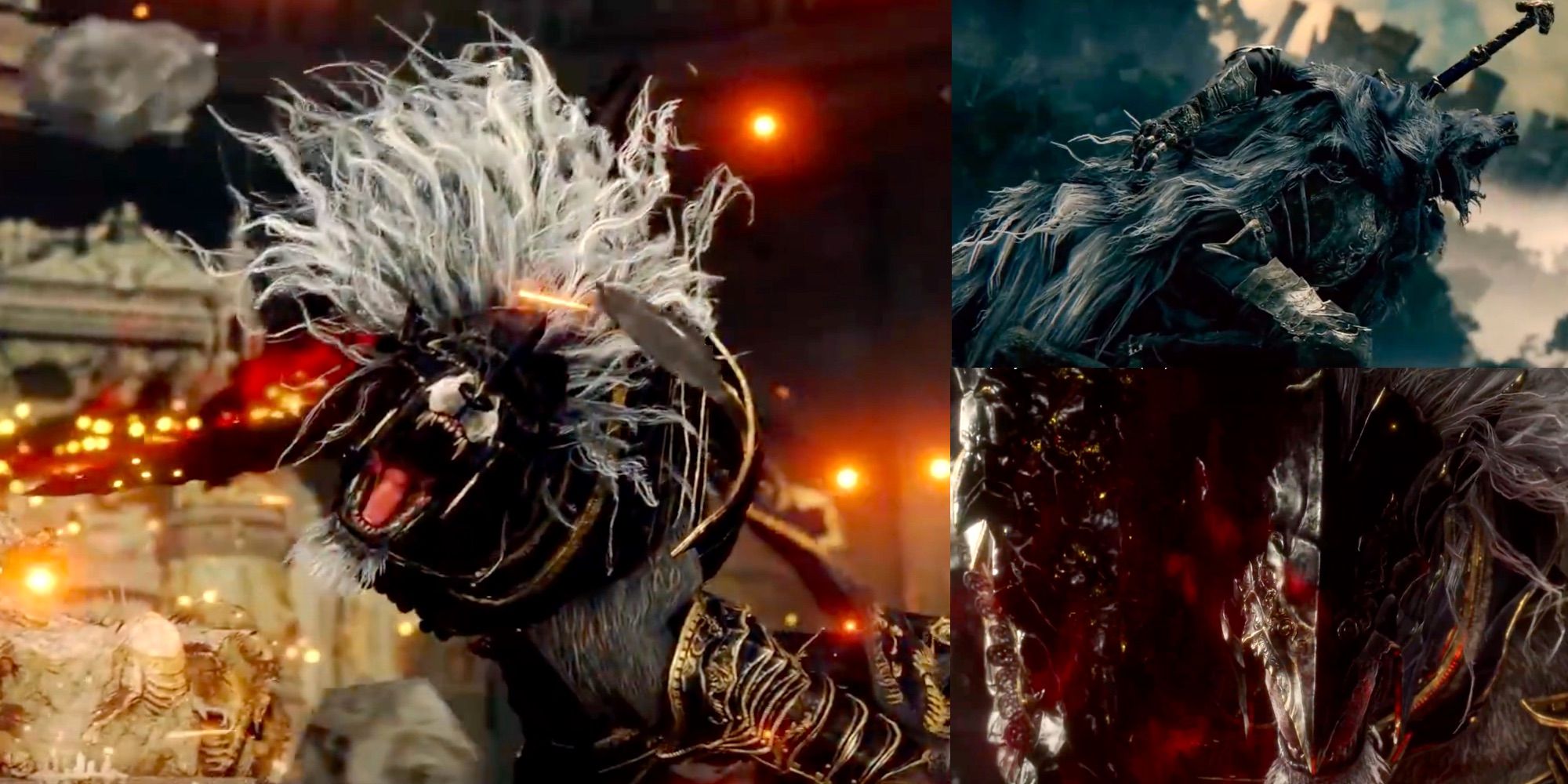 There are also two separate enemies shown in Elden Ring's trailer that vary between a mini-boss fight and a possible demigod. The first example is briefly shown as a knight with a wolf's head that howls from a rainy clifftop. The second example appears to have more of an introduction, as a cinematic scene plays out where a cat-like knight creature pulls up a bloodied sword before performing a dramatic backward flip. While clips of this fight are brief, the creature bears its teeth and roars at the player mid-battle. Since this Elden Ring combat encounter got its own special animated cutscene, it is likely a boss of some kind.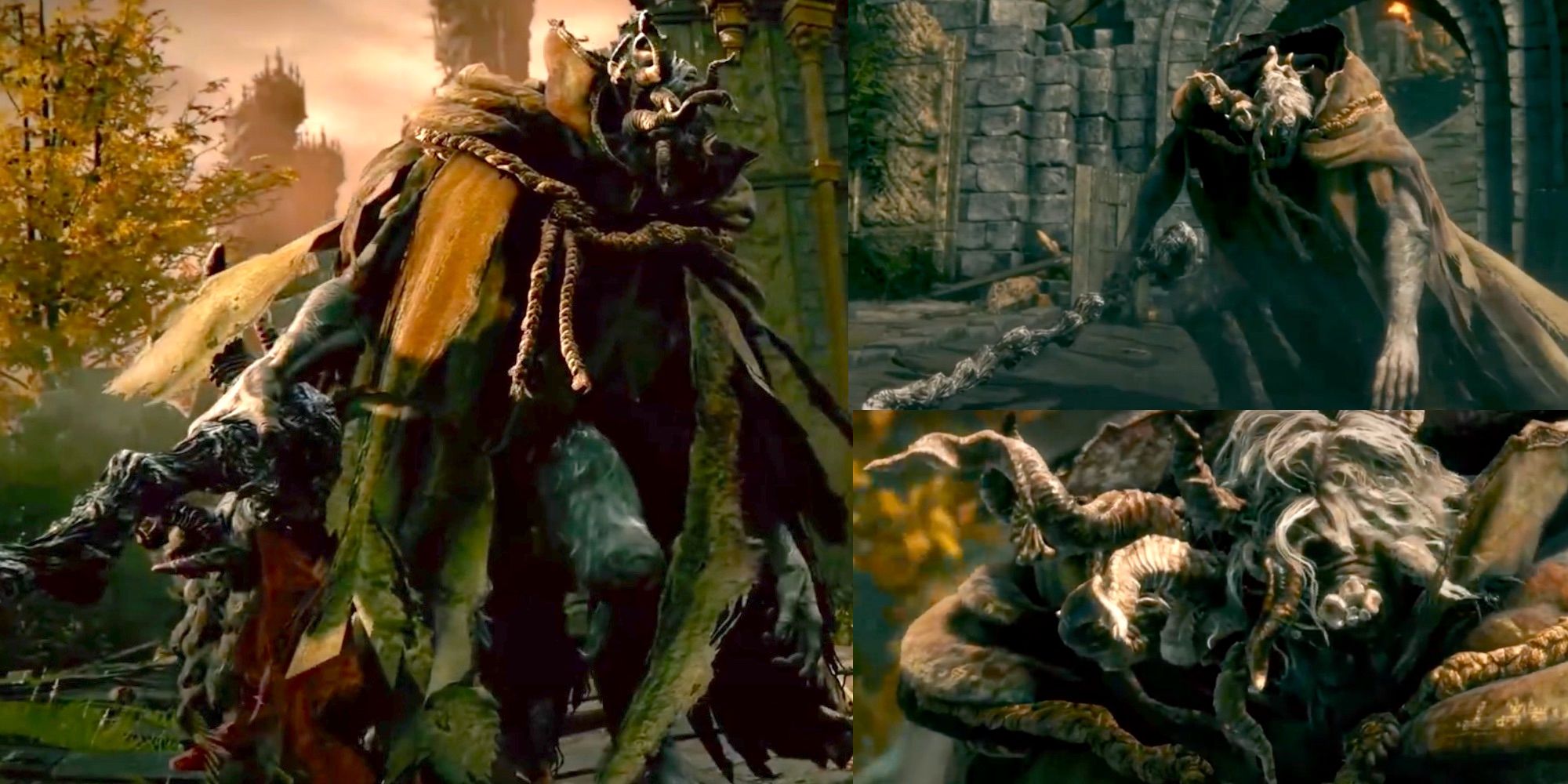 The robed, mysterious figure whose face appears to be made up of gnarled horns makes a dramatic entrance in the trailer. This potential Elden Ring boss first drops down out of the sky before launching multiple leaping attacks towards the player. In the fight scene of the trailer, there is a clouded fog-like gateway behind this enemy, which is a strong indicator that this is likely a more traditional boss fight in the same vein as Dark Souls and Bloodborne's intense boss battles.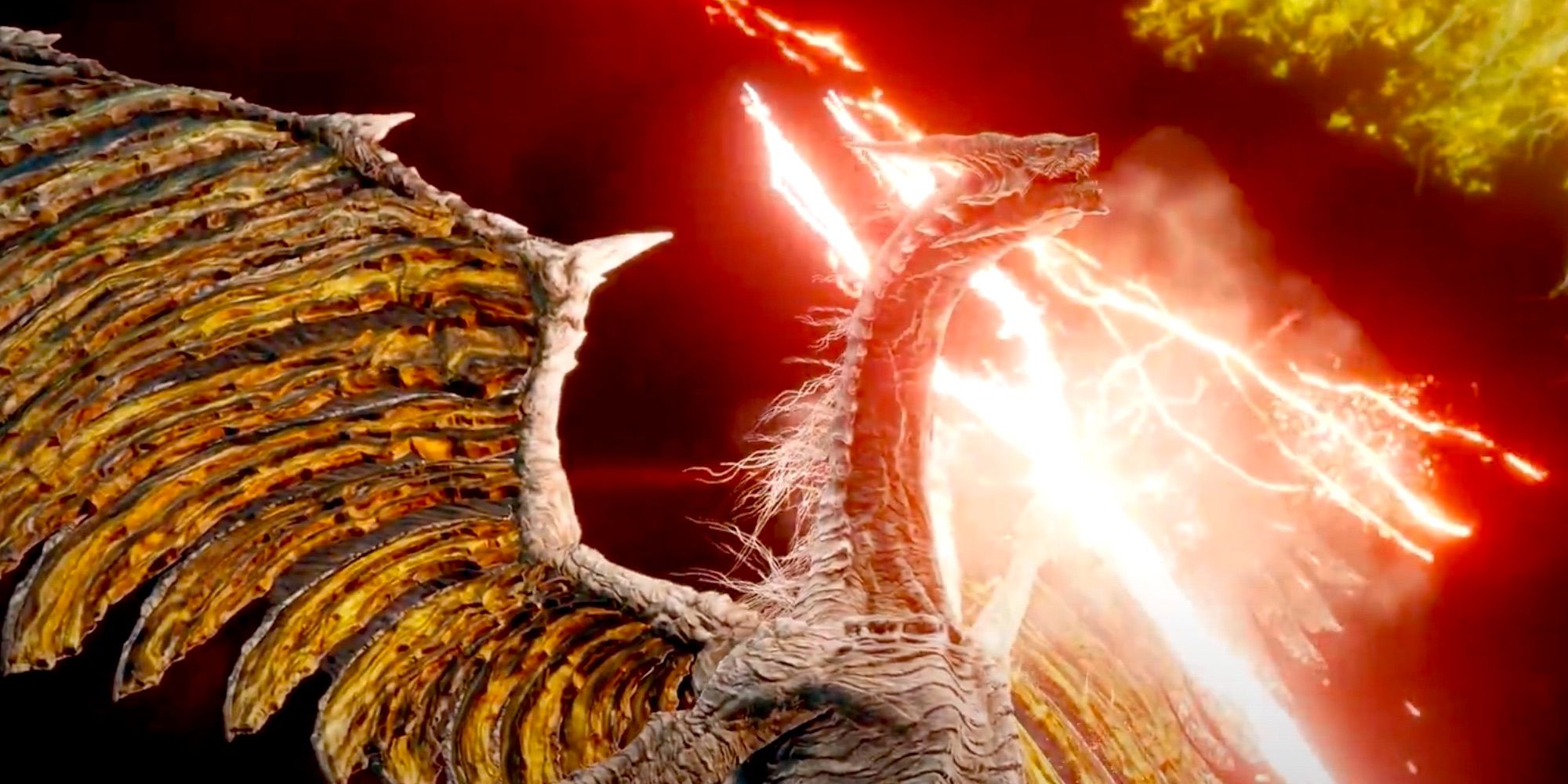 FromSoftware fans are already familiar with the developer including dragons in previous titles like Demon Souls, Dark Souls, and Sekiro: Shadows Die Twice, so it's not surprising to see dragons included in Elden Ring.
Related: Elden Ring Multiplayer Explained: Everything We Know
Whether the massive fire-breathing, lightning-wielding dragon shown in the trailer is a demigod or not, though, remains to be seen.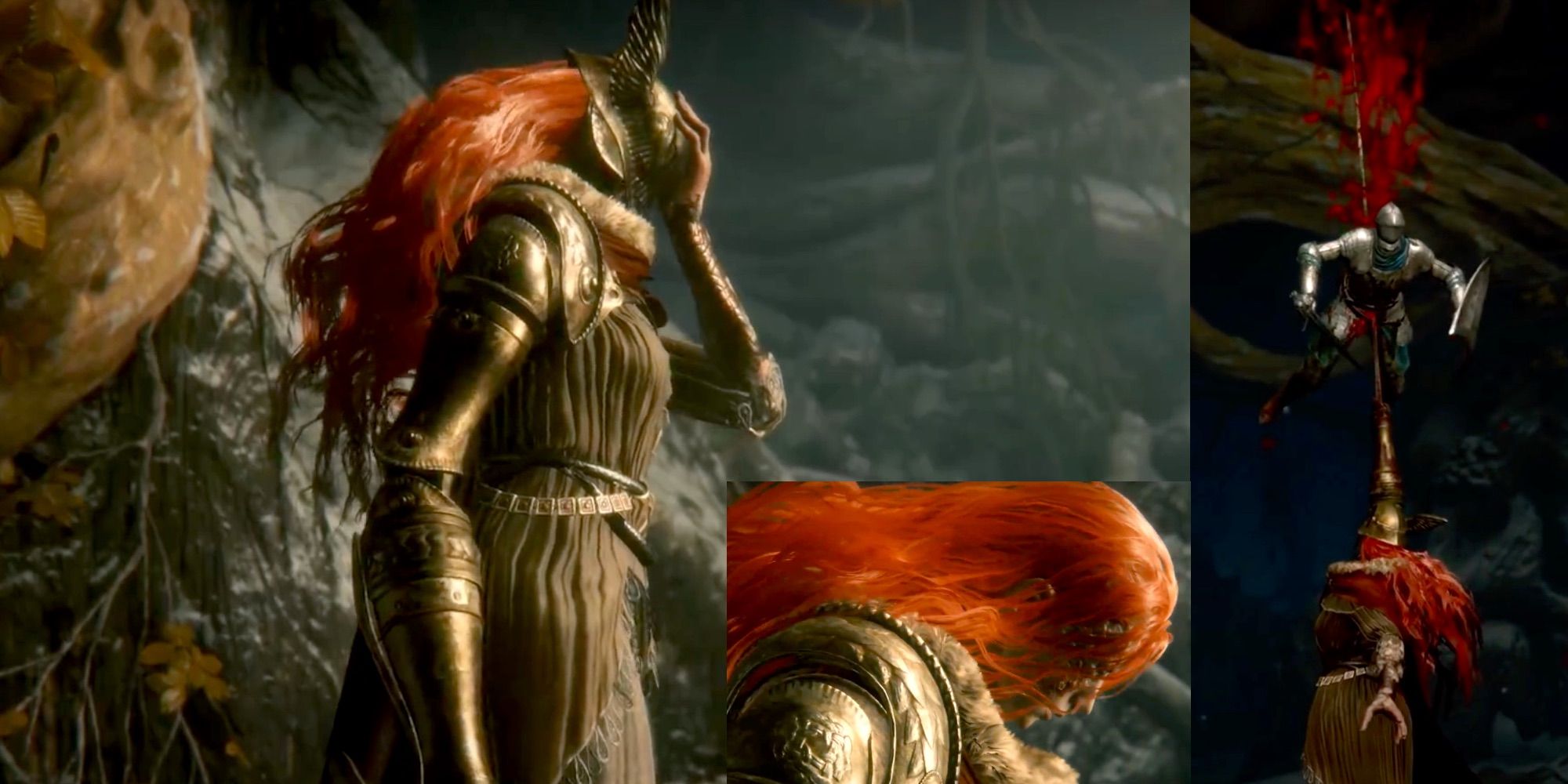 Previously shown in both promotional art and the original teaser trailer, the mysterious armor-clad "Valkyrie" character makes another appearance in the gameplay trailer. This time she is shown placing her winged helmet over her face, which appears to have a scaly deformation that might be related to being "tarnished." Seeing as she then impales the player in such a swift fashion, she likely will be a formidable Elden Ring boss.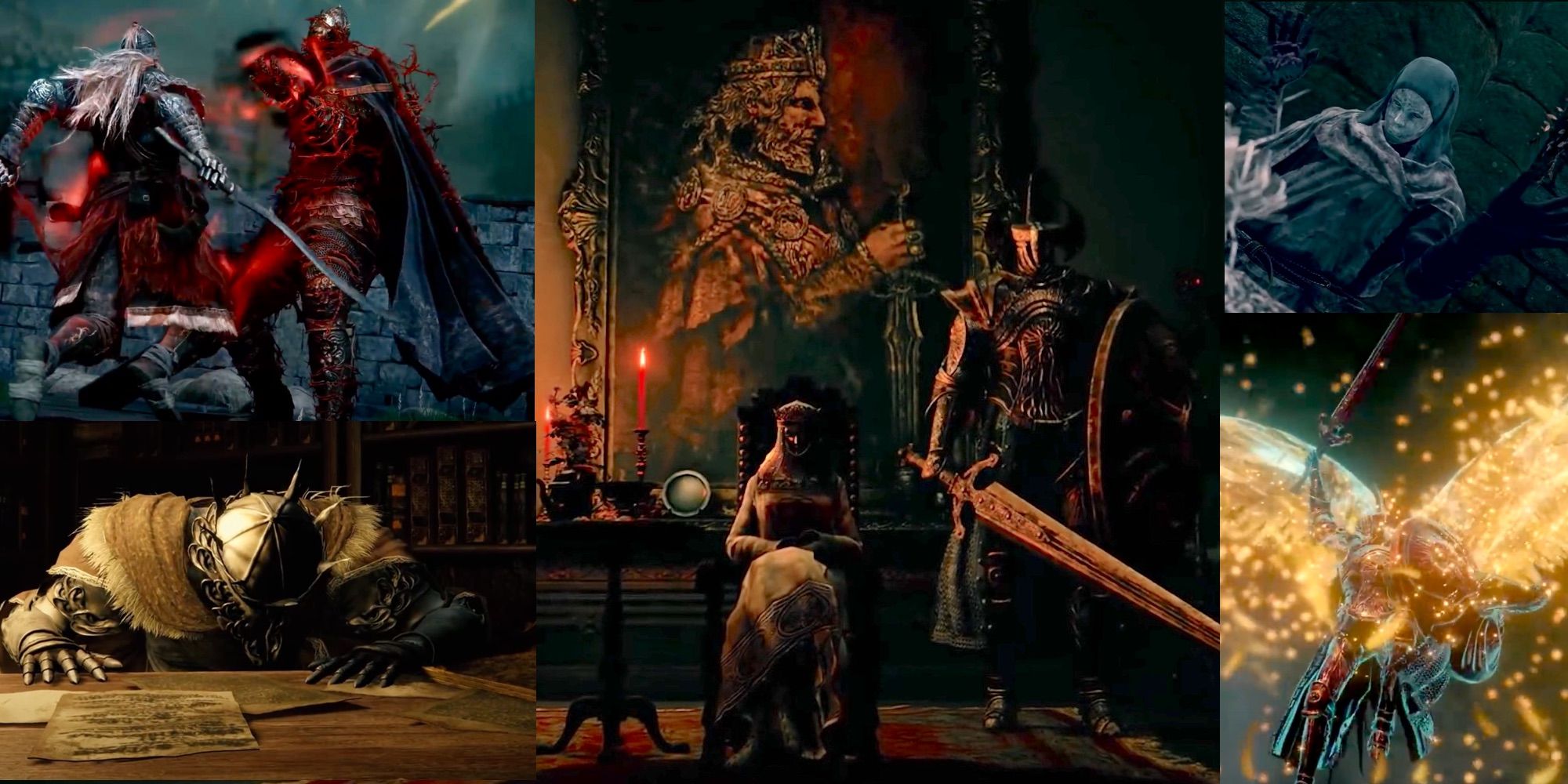 The Elden Ring trailer in total showed quite a few different potential bosses and enemy types. One concurrent category of potential bosses is medieval in nature, wearing knight's armor, crowns, and/or masks. Some of the knights appear to have special abilities, with one knight able to use red magic to grab and lift the player. Another knight has golden spirit-like wings for flying. One notable potential boss is a queen or lady sitting in a chair beside a heavily armored knight guard, with a portrait of a king in the background.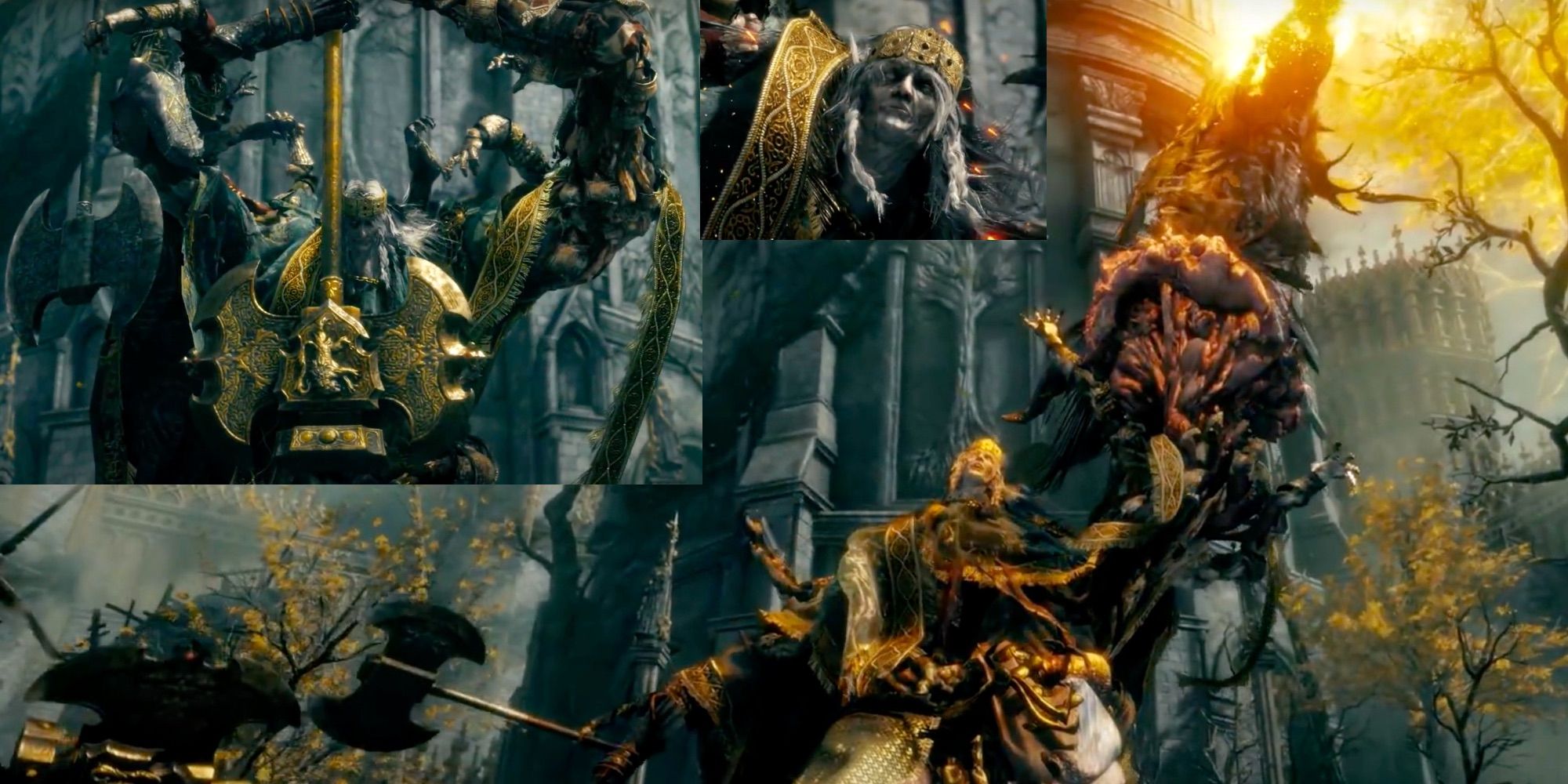 In the original Elden Ring teaser trailer, this very same character was shown holding a severed arm with its many additional arms, and in this new trailer, it not only wields multiple axes but also has a fire-breathing dragon's head on one arm. Players are not only given a closer look at this boss, but it also narrates part of the trailer's dialogue, "Well, a lowly tarnished playing as a lord. I command thee, kneel!"
Related: Elden Ring Trailer: Who Is/Are The Tarnished?
Additionally, this battle seems to take place in a castle graveyard, which is reminiscent of the iconic graveyard boss fight with Father Gascoigne in Bloodborne.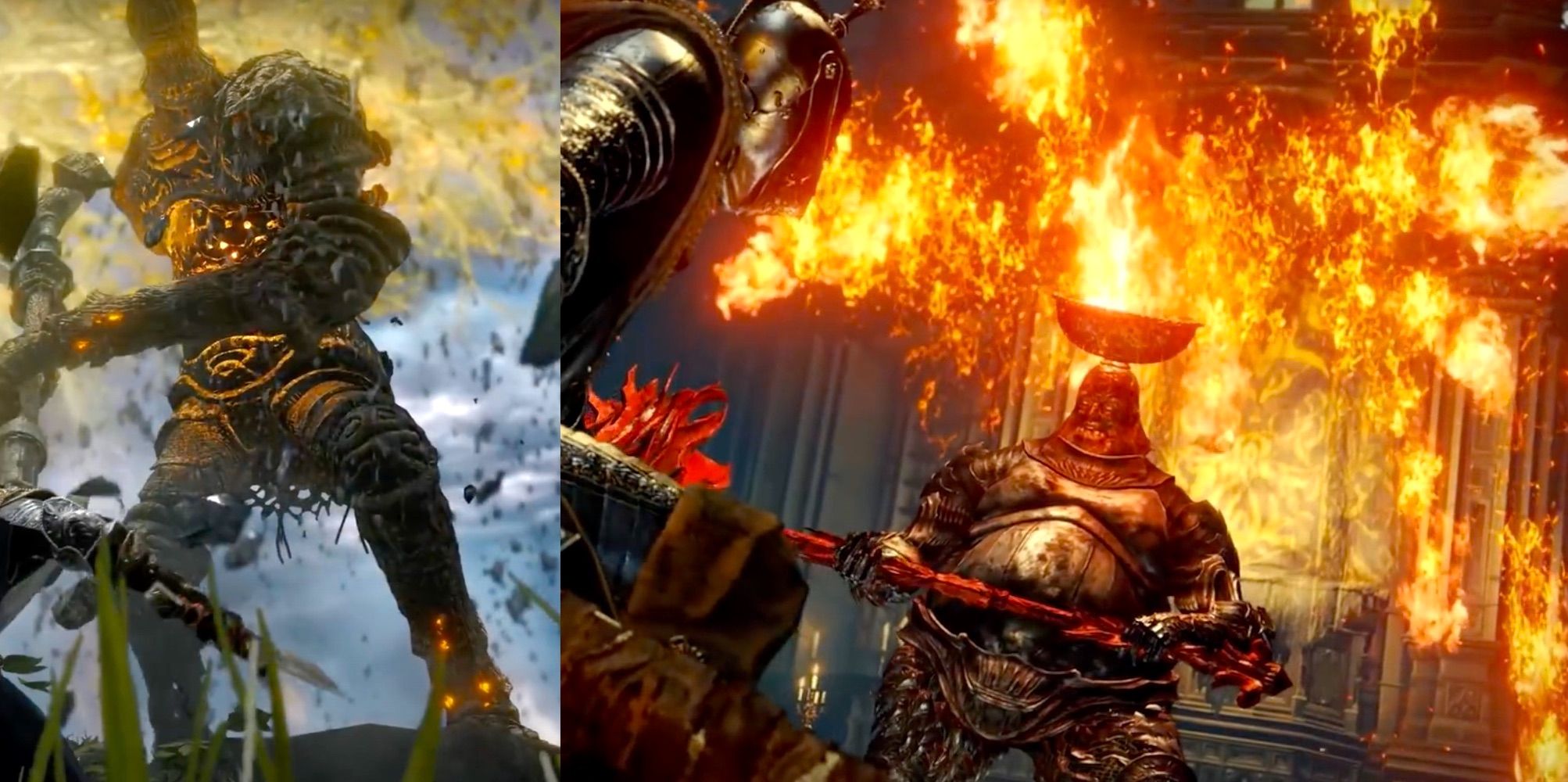 Two other unique Elden Ring boss possibilities are shown briefly in back-to-back clips. One of them is an oil lamp-like knight that spews fire projectiles while wielding a large flame-shaped weapon, and equally formidable is the glimpse shown of a towering rock-demolishing knight, which sports a design somewhat reminiscent of Havel from Dark Souls.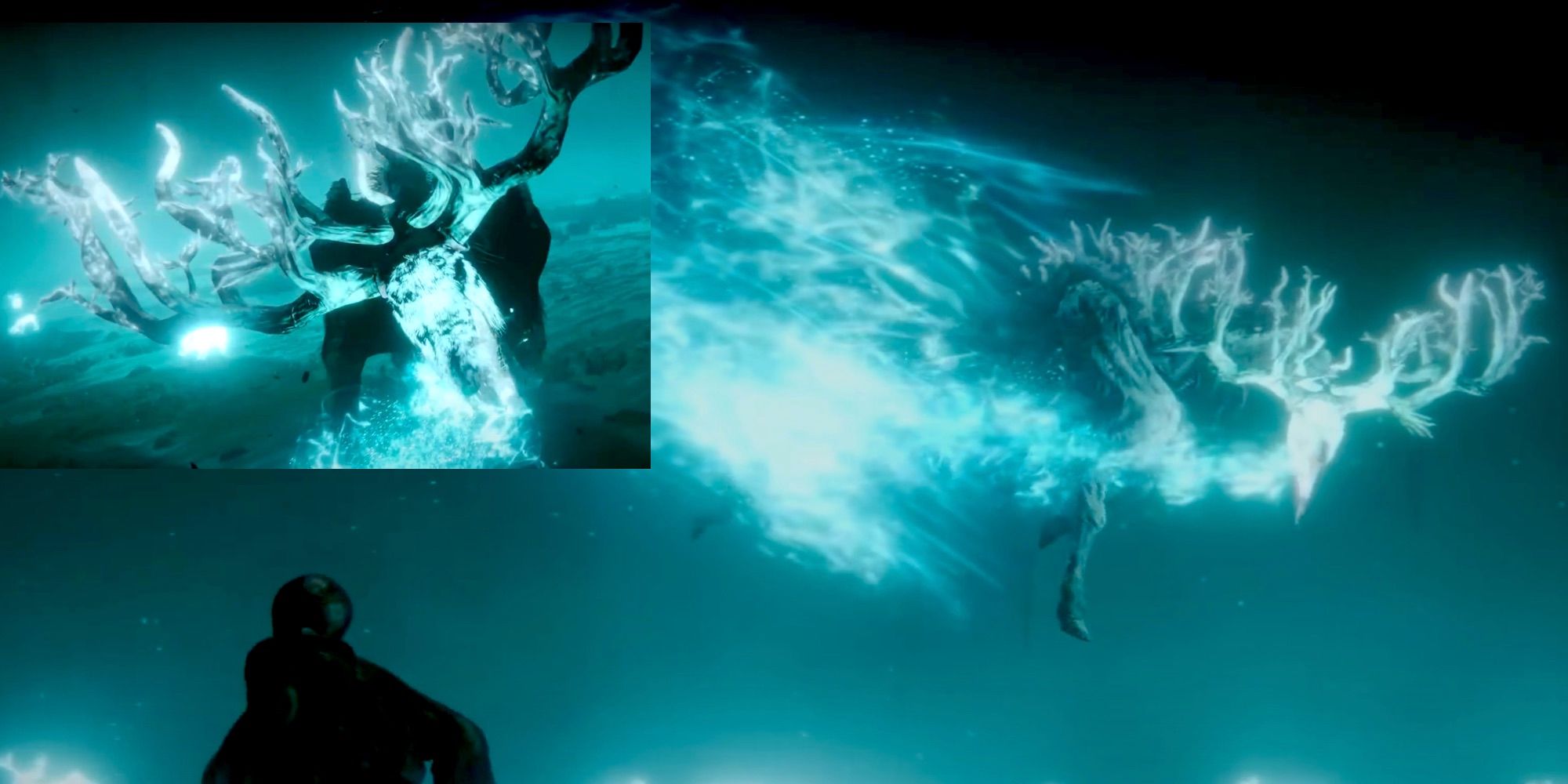 A potential demigod, this boss appears to be found in a dark cave and is able to run in the air while leaving behind a glowing trail. It seems that this is likely not a living stag or elk, but rather an animated skeleton that has taken on luminescent properties. While Elden Ring openly embraces body horror, this boss will certainly add a spooky spirit-like glow-in-the-dark vibe.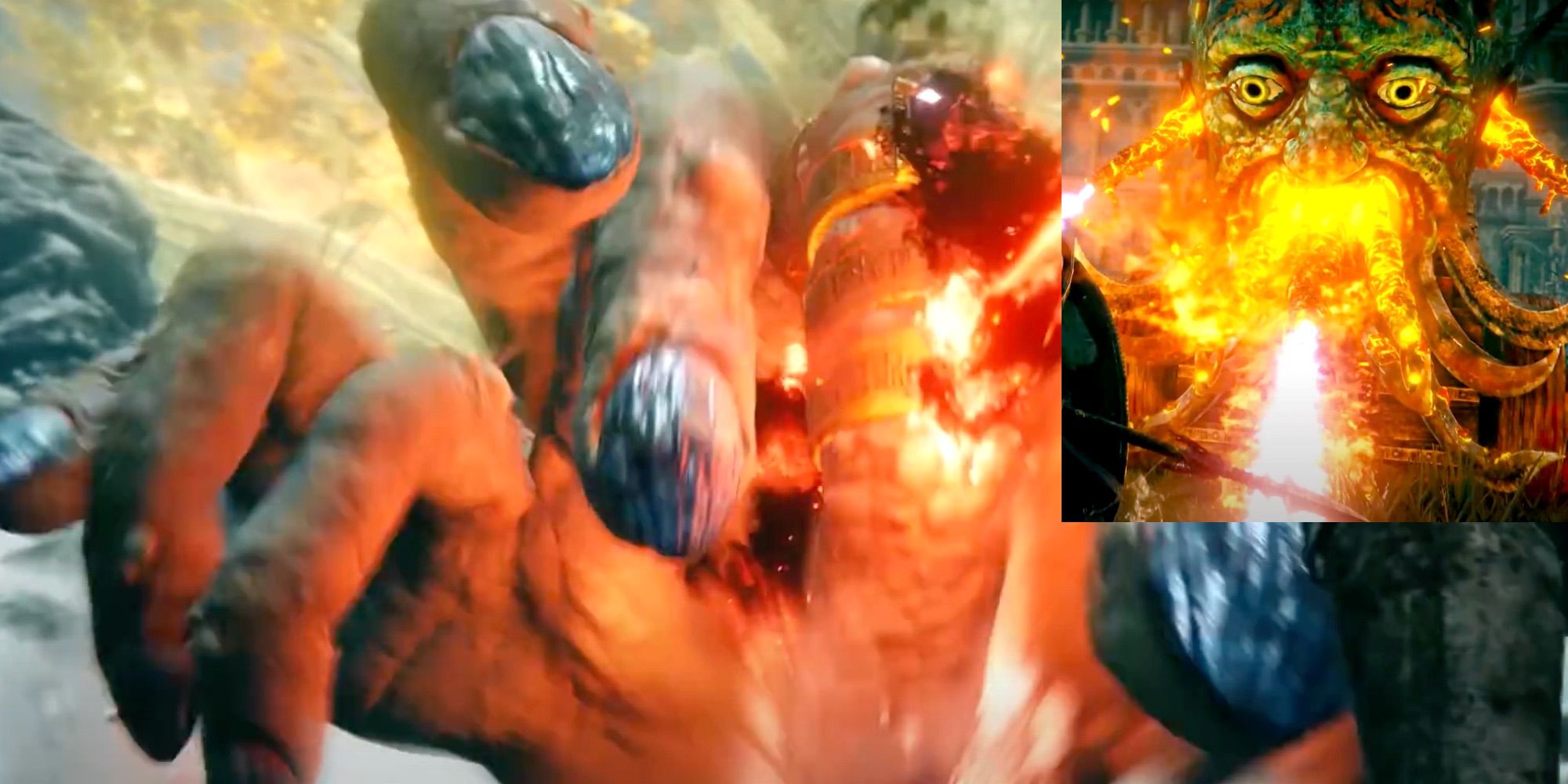 Continuing on the same note of body horror, the glimpses shown of a giant detached hand scrambling on the ground as well as a flying, fire-breathing mask might possibly be mini-boss fights in Elden Ring. Detached limbs alone can provide terrifying encounters, but these fights might be additionally grotesque if they occur after separating these limbs from an even bigger enemy.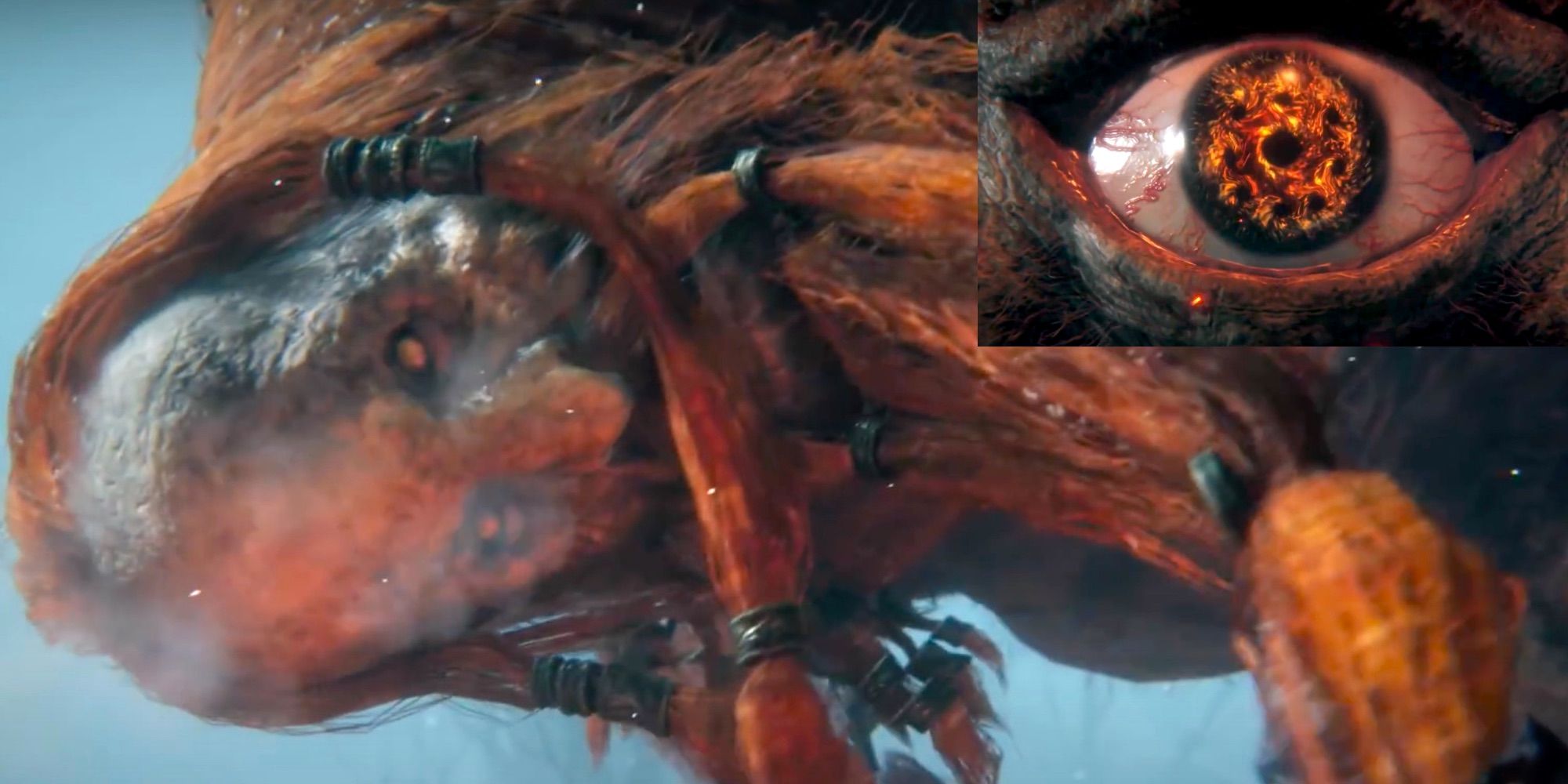 The final possible bosses may be the source of said detached free-roaming limbs. Towards the end of the trailer, a possible ice giant is shown crouching down with its long red hair and beard. The trailer also cuts to a brief glimpse of a singular, massive eyeball that has a glowing red and gold iris, perhaps belonging to a cyclops-style monster. With so much teased content shown in just under three minutes, Elden Ring certainly has given fans a taste of what's to come.
Next: Elden Ring Confirmed to Have Multiple Endings & Optional Bosses