Fire Emblem: Three Houses' Caspar & Ashe Teased For Heroes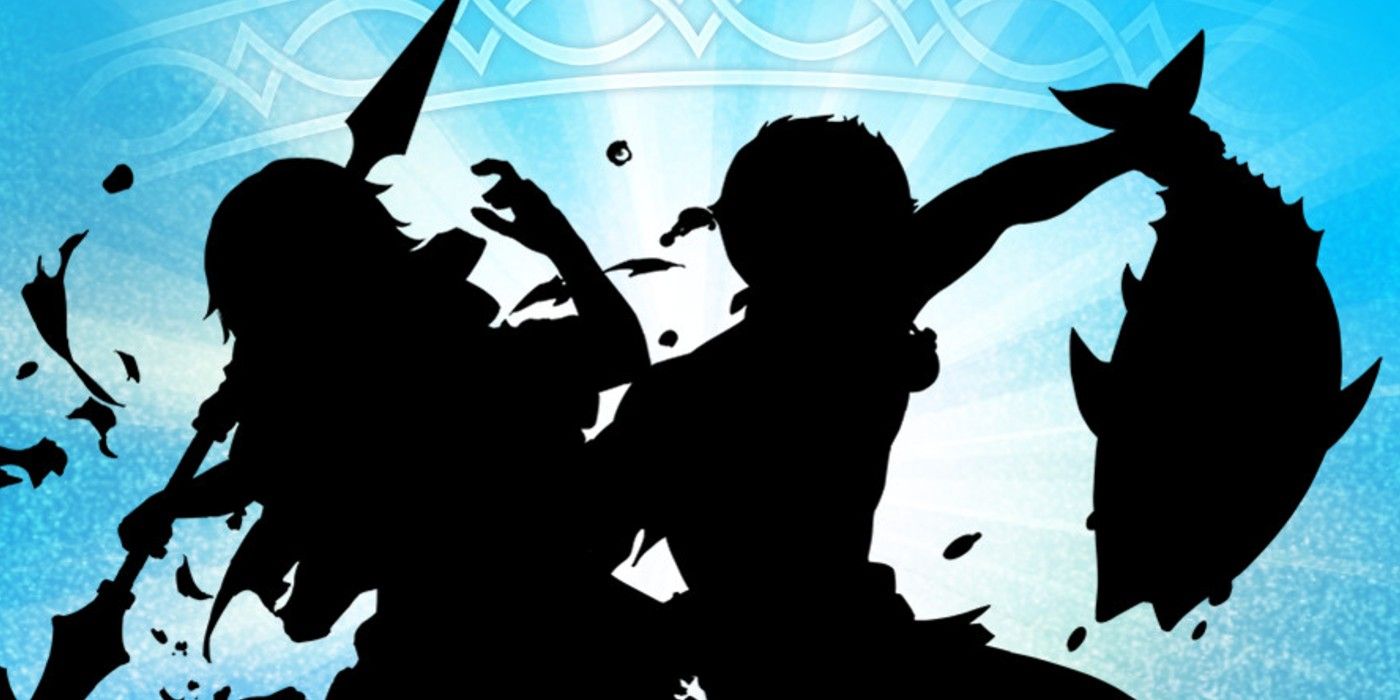 A new teaser for Fire Emblem Heroes seems to indicate that Ashe and Caspar from Fire Emblem: Three Houses will be joining the game. The two new Special Heroes will presumably be part of a summer-themed event and have a love for the ocean. This would mark the second Three Houses summer banner in Fire Emblem Heroes' history.
Fire Emblem: Three Houses is the best-selling game in Nintendo's long-running strategy RPG franchise. Almost every major recruitable character from the game has made an appearance in the mobile Heroes game, with fan-favorites like Marriane topping popularity polls. However, two fairly well-liked characters have yet to debut in the spinoff. The first is Caspar von Bergliez, a brawler from the Black Eagles. The second is Ashe Ubert, the Blue Lions' resident archer.
Related: Fire Emblem Heroes Character Poll Declares Controversial Gatekeeper Win
It seems their time in the Heroes spotlight has finally come. A tweet from the Fire Emblem Heroes Twitter account announced two new Special Heroes will be added soon. The tweet teases that both characters have an affinity for the ocean. There will also be a log-in bonus to mark the occasion.
While the characters are in silhouette, fans have quickly identified them as Ashe and Caspar from Fire Emblem: Three Houses. Besides the similar hairstyles, both characters are known for their love of swimming and fishing. Both appear as opponents the player faces during the Fishing Tournament in Three Houses. As for the figure on the left, they can be seen holding a spear of some kind. Ashe's Budding Talent is in Lances, something that this version of him could represent.
Some other evidence is more circumstantial. It's a bit difficult to tell, but the character on the left appears to be wearing a hoodie. This is one of Ashe's design trademarks; even after the time skip, it's still part of his outfit. The right figure brandishing a fish could indicate said character using it in battle as a weapon. Caspar is known for being a somewhat silly and outlandish Fire Emblem character, so such a choice is perfectly in-character for him.
However, there will be no way to know for certain until the full art is revealed. Fans are fairly certain, though, that at least Caspar will be included in the event in some fashion. If he and Ashe are added, the only other students from Three Houses not in Heroes would be Ignatz and Leonie. Fans are hopeful that all four students will get their day in the sun, but for now, it looks like Ashe and Caspar will get their turn first.
Next: Why Fire Emblem Heroes Is Nintendo's Most Successful Mobile Game
Fire Emblem Heroes is available now for mobile devices.
Source: Fire Emblem Heroes/Twitter