Google Pixel Buds A-Series Review: Are These Earbuds Really Worth $100?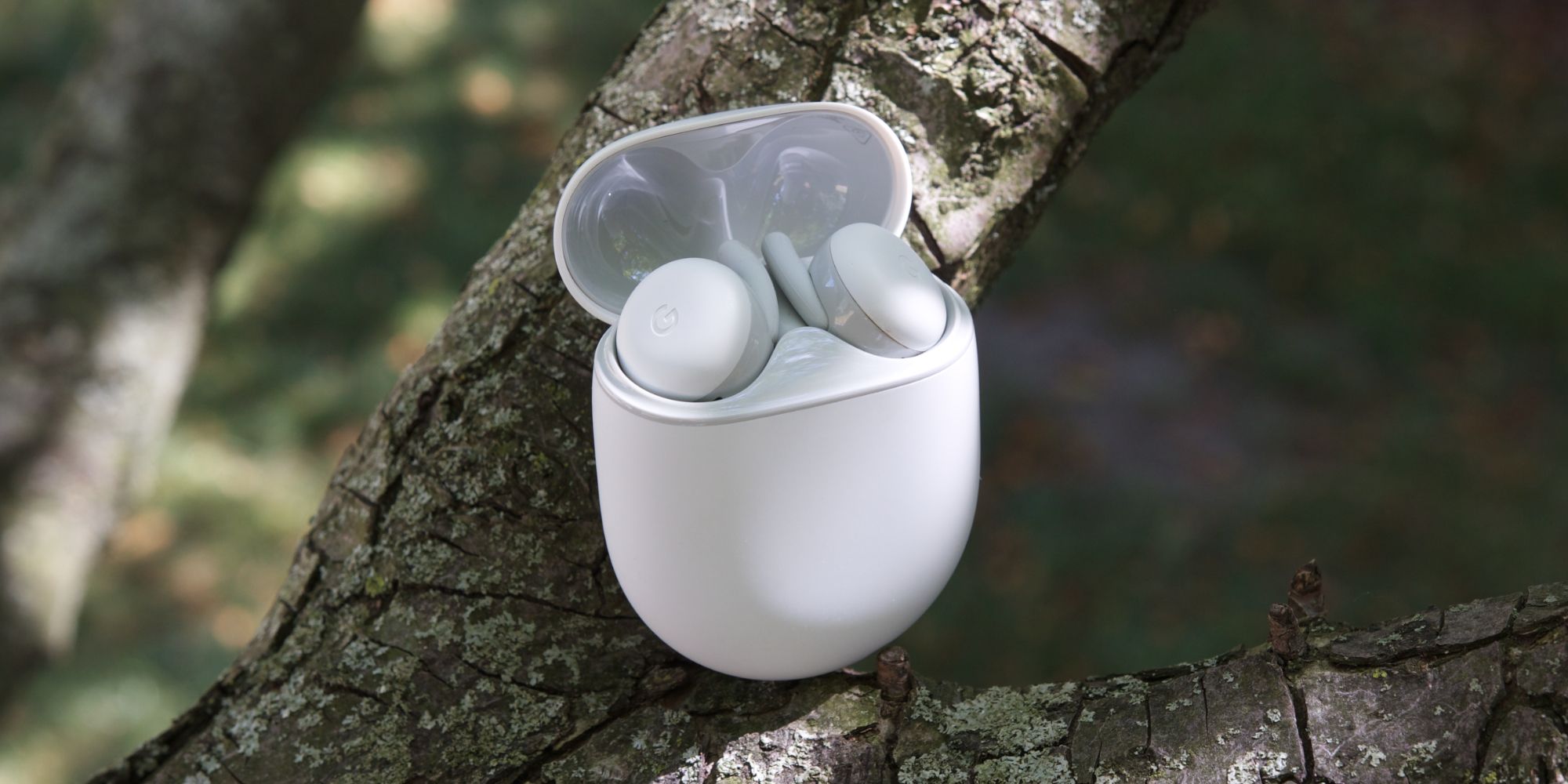 Not unlike its Pixel smartphones, Google's journey in the consumer audio niche has been met with equal ups and downs. The Pixel Buds A-Series are the latest Pixel Buds to hit the scene and, while they may not be the most powerful or capable Pixel Buds, they stand out as Google's most complete earbud package to date.
When Google launched the original Pixel Buds in 2017, the reception was mixed to say the least. The earbuds were widely praised for their deep Google Assistant integration and good sound quality, but thanks to a truly awkward design and confusing charging case, they never really took off the way Google had intended. In addition, the Pixel Buds' use of a physical cord to connect the earbuds felt dated. Thankfully, all of these missteps were addressed when the Pixel Buds 2 came out in April 2020. They adopted a true wireless form factor, introduced extra smart features, and were generally considered a better product in every way. The only problem, however, was the price. Google was (and still is) selling the Pixel Buds 2 for $179. With no active noise canceling and battery life that's nothing beyond adequate, the value proposition of Pixel Buds 2 leaves plenty to be desired.
Related: AirPods Vs. Pixel Buds A-Series
Almost exactly one year later, Google's thrown its hat in the ring for a third time with the Pixel Buds A-Series. They look virtually identical to Pixel Buds 2, have the exact same speaker hardware, and come with many of the same features. The difference? Pixel Buds A-Series cost just $99. They aren't the end-all-be-all for true wireless earbuds in this price range but, for many shoppers, Pixel Buds A-Series could be one of the best options available today.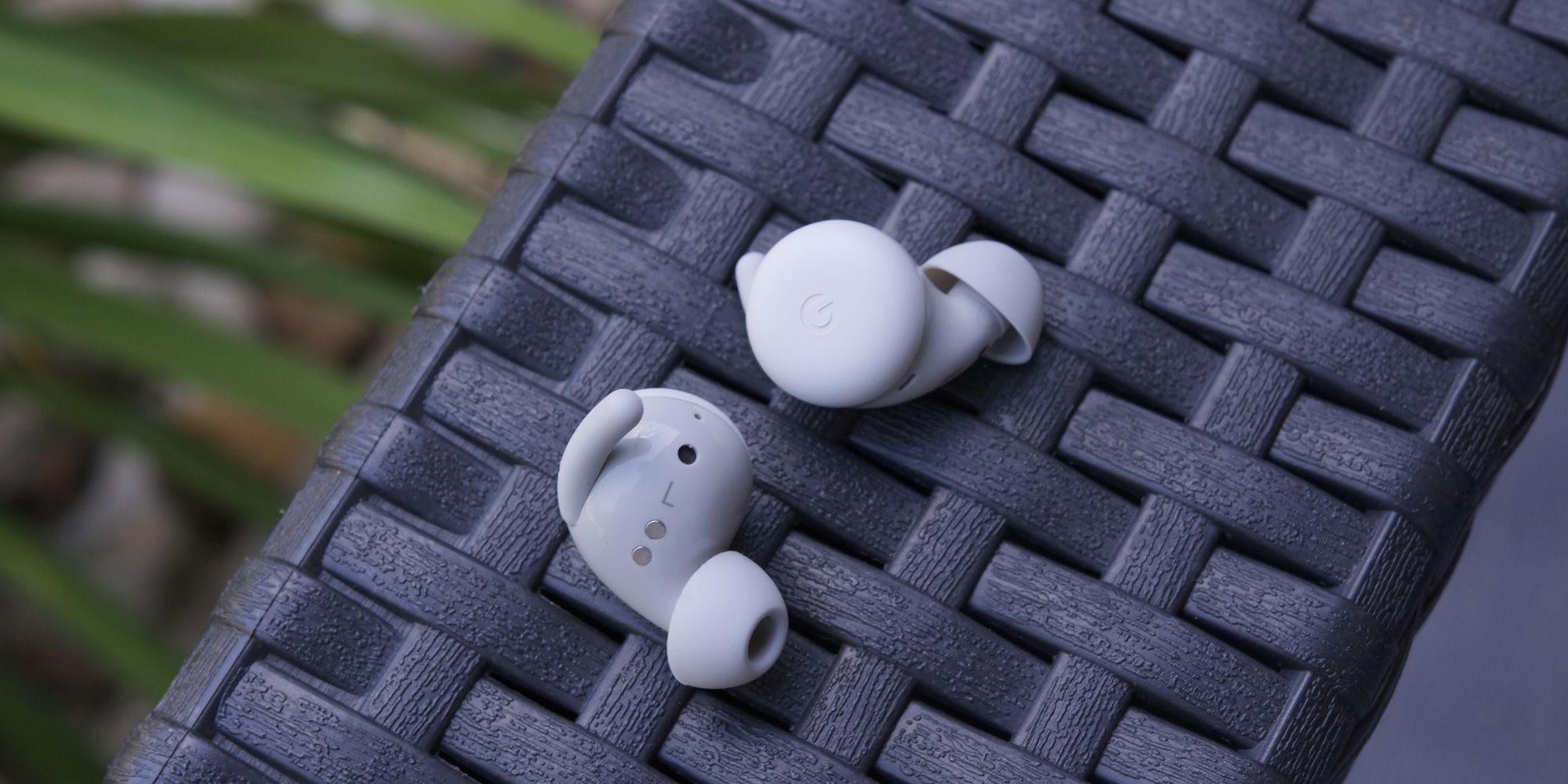 Upon taking Pixel Buds A-Series out of the box, the design immediately stands out as one of the best in its class. The charging case is compact, the lid opens and closes with a satisfying click, and the discrete oval shape is a lot more eye-catching than the generic black boxes that tend to plague earbuds in this price tier. The hard plastic construction also feels quite good, though it tends to pick up stains rather easily. Blue dye from jeans rubs off on the white case within a few minutes, and while it can be wiped away just as easily, this could prove to be a slight annoyance after months of regular use.
The earbuds themselves are equally as impressive as the charging case — if not more so. They're incredibly lightweight, come with three sizes of customizable ear tips, and feature rubber wings to provide a tighter in-ear fit. Some people may be turned off because the wings can't be removed but, personally, they ended up being a really welcome addition. Not only do they keep the Pixel Buds secure while out on a run or walk, but they also never felt uncomfortable after prolonged use. Of course, this will certainly vary from person to person depending on ear size/shape, but it should be a mostly positive addition rather than a negative one. Speaking of positive additions, Pixel Buds A-Series are backed by an IPX4 rating for sweat and water resistance. While the earbuds shouldn't be fully submerged in water, they will survive just fine during a workout or if someone gets caught in a rainstorm.
One of the biggest complaints about Pixel Buds 2 was their poor wireless connection — with many owners criticizing them for frequent audio cutouts. As someone that never got a chance to use Pixel Buds 2, that made this writer a little apprehensive going into Pixel Buds A-Series. Thankfully, it seems that Google has address these issues head-on. Just like Pixel Buds 2, Pixel Buds A-Series support Fast Pair on Android smartphones. As soon as the Pixel Buds case is opened near a phone running Android 6.0 or newer, an AirPods-like pop-up appears to instantly connect them within a matter of seconds — much more convenient than any earbuds without Fast Pair support. From there, Pixel Buds A-Series work without a hitch. Throughout two weeks of testing, the earbuds never had any cutouts, played YouTube videos with virtually no audio delay, and kept everything playing smoothly even when the connected phone was at the other end of a 1200 sq ft apartment. Some reviewers have complained that connectivity issues still linger but, at least in this case, the A-Series performed virtually perfectly.
Related: Why Amazon's Echo Buds Are A Better Buy Than Google & Samsung's
A reliable Bluetooth connection is great, but none of that matters if the earbuds sound like garbage. Thankfully, this is another area where the Pixel Buds A-Series hold their own. Google used 'custom-designed' 12mm drivers for the A-Series, which is the exact same setup found in the $179 Pixel Buds 2. As one would expect, this results in very good audio. The Pixel Buds A-Series tend to do best with clear and crisp vocals at the expense of some bass, but Google does offer a 'Bass boost' feature to give songs a little more oomph than what's present out of the box. Something else to note is the passive isolation provided by Pixel Buds A-Series — or the lack thereof. Google designed A-Series with physical vents that allow noises of the outside world to creep in, meaning wearers can easily hear passing cars, people walking about them, etc. It's not ideal for folks that are trying to focus on their music in a loud environment but, as someone that enjoys listening to podcasts on walks while still being aware of their surroundings, it's been a really welcome touch. Outside of that, there's not much else to say. Pixel Buds A-Series don't push the needle forward at all for earbuds in this price range, but they're also thoroughly enjoyable to listen to for music, podcasts, and videos. For $100 general use earbuds, they're great.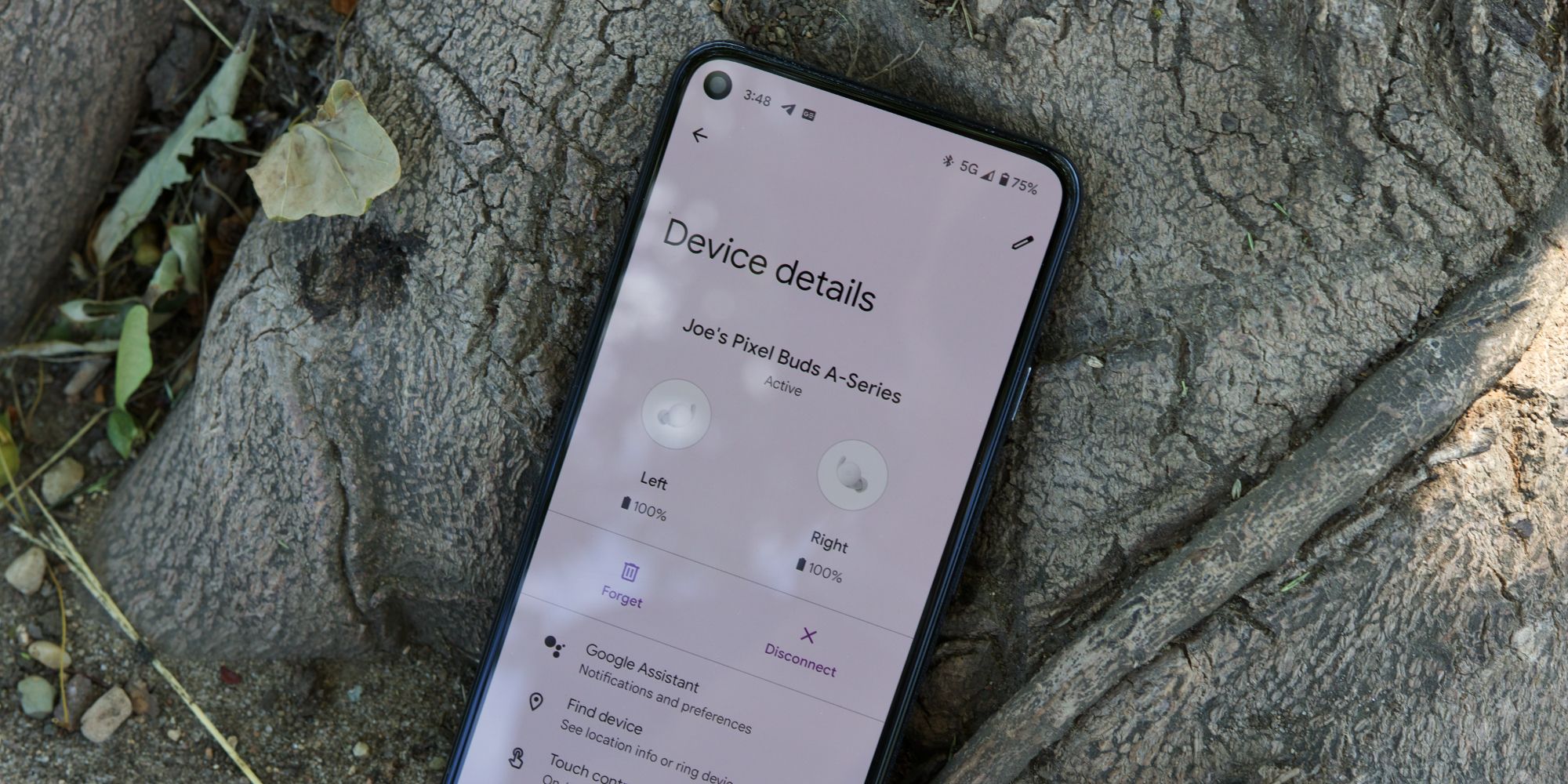 Another area where Pixel Buds A-Series are perfectly adequate is battery life. The earbuds are rated for up to 5 hours of continuous listening and 24 hours of total battery life with the charging case. That claim has held true throughout testing, which is both good and bad. For most people, this should be more than enough endurance for about a week or so of regular use. That'll vary greatly depending on how often someone is using the Pixel Buds, but it's safe to say there's ample juice available to keep them running for a good while before needing a recharge. With many similarly priced (and cheaper) earbuds offering well over 30 and 40 hours of battery, however, Google isn't leading the pack either. The USB-C port does make it easy to charge the case when it eventually dies, but unlike Pixel Buds 2, Pixel Buds A-Series don't support Qi wireless charging of any kind.
Then there are all of the smart features packed into Pixel Buds A-Series. Everything is accessible through the Pixel Buds 'app,' which is really just a page that lives in the Bluetooth settings. Starting with what works well, the in-ear detection has been incredibly consistent. Music promptly pauses when an earbud is removed, resumes playback when it's re-added, and is rarely tricked into stopping or resuming audio when unintended — something that can't be said about other competing earbuds with this feature. The touch controls have been equally reliable. Through a combination of single, double, and triple taps, users can play/pause, skip to the next track, or skip to the previous track. There's no way to control volume from the earbuds, unfortunately, but the controls that are here all work exceptionally.
And, of course, there's the Google Assistant integration. The Assistant can be triggered at any time using a standard 'Hey Google' command, or by pressing and holding on the back of either earbud. All of the usual features are present, allowing users to ask about the weather, control connected smart home devices, send texts, and so on. Additionally, pressing and holding without instantly asking a question will have the Assistant read out any notifications on the paired phone. All of this works really well, with the Assistant delivering fast responses and working as it does on an Android phone or Nest speaker.
Related: Every AirPods Feature That Does (& Doesn't) Work With Android Phones
The only smart feature that's been disappointing is Adaptive Sound. It's supposed to automatically adjust volume levels based on the surrounding environment — increasing volume in loud environments and turning it down in quiet ones. Despite having the feature enabled at all times, any difference it makes is so subtle that it's virtually impossible to notice. That may be by design as not to have any overly drastic volume changes, but it was still a bit disappointing after seeing Google hype it up so much.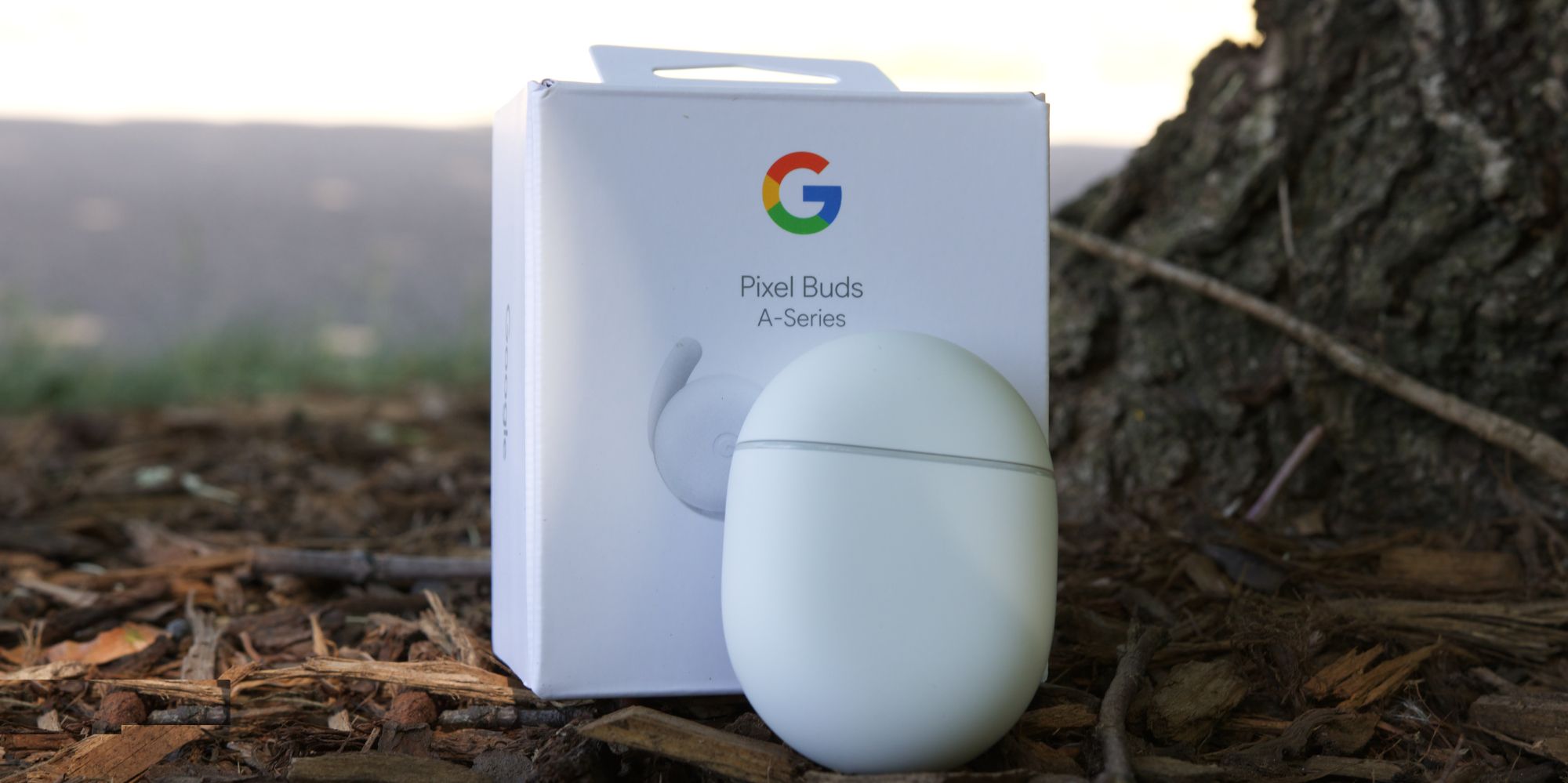 Some people may look at Pixel Buds A-Series as boring, uninventive, and safe. In a way, they are all of those things. What makes all of that OK, however, is the price. $99 may not be 'cheap' for a pair of earbuds, but it's substantially more affordable than AirPods, Galaxy Buds Pro, or Sony WF-1000XM4. At that price, the Pixel Buds A-Series have a near-perfect design, excellent connectivity, great audio, adequate battery life, and a heap of smart features that are icing on top of already great cake.
There are cheaper earbuds that come with ANC and wireless charging, sure, but they do so at the expense of things A-Series excel at. Pixel Buds A-Series may not be flawless, but no $100 earbuds are. If the feature-set and high points of Pixel Buds A-Series are appealing, they're absolutely worth the cost of admission.
Next: Best Wireless Earbuds For Android (Including AirPods Pro)