Grace Fulton Is Playing Both Versions Of Her Shazam 2 Character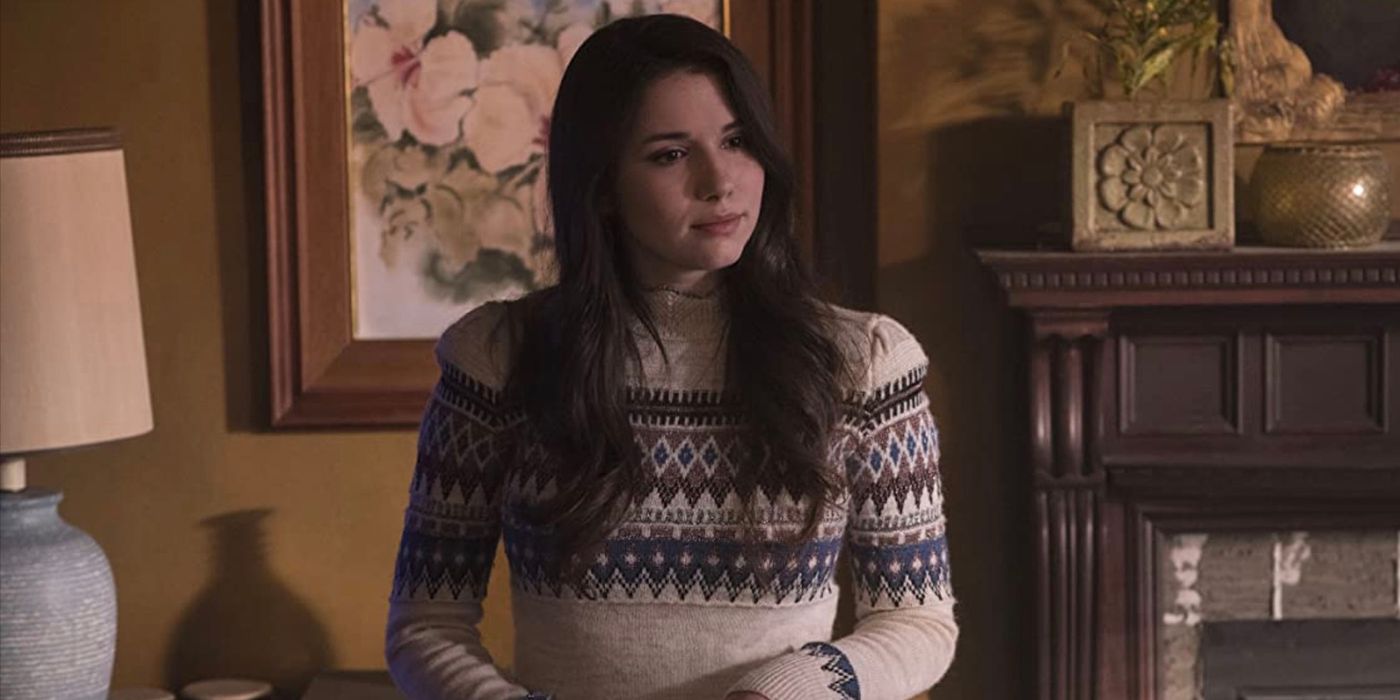 Director David F. Sandberg has confirmed that Grace Fulton will be portraying both versions of Mary in the DC Extended Universe's Shazam! Fury of the Gods. The sequel to the acclaimed 2019 blockbuster sees Zachary Levi's titular hero forced to face off against the daughters of Atlas with help from his super-powered foster family. Levi and Fulton return alongside Asher Angel, Jack Dylan Grazer, Faithe Herman, Adam Brody, Meagan Good, Ian Chen, Ross Butler, Jovan Armand, and D.J. Cotrona.
The first film saw Fulton's Mary as the academically driven eldest sister of Billy Batson's new group home, who dreams of getting into a college. However, by the end, she is unsure as she is accepted to one in California, far from her foster family in Philadelphia. To help Billy out in his fight against the villainous Dr. Thaddeus Sivana, Mary and her siblings are imbued with powers akin to Shazam's. Though it initially seemed the sequel would see Michelle Borth, who portrayed the super-powered version of Mary in the first film, would return to the role, Sandberg reveals a surprising change of plans.
Related: Why Zachary Levi's Shazam 2 Suit Is Already So Much Better
With production ongoing on the sequel, Sandberg took to social media to share a special look at the new suits for Shazam and the family members. One eagle-eyed follower quickly noted that Fulton was in fact in her superhero suit rather than Borth, and Sandberg responded with a confirmation that the Annabelle: Creation actress will be playing both versions of Mary in the film. See Sandberg's response below:
Various set photos and reveals from Levi and Sandberg themselves have already confirmed that the sequel would see the group in new superhero suits, so the official still from the director himself was a nice surprise to start the week off for fans. But even more so, it comes as an interesting reveal to see Fulton in the suit and learn that she will be portraying both versions of Mary in the film. Of course, it makes sense that the actress would play the super-powered version of herself while her younger siblings still have adults portraying them, given the character was already on the border of adulthood in the first film.
That being said, it would be more interesting to see whether Shazam! Fury of the Gods chooses to address this change or if Sandberg wants audiences to roll with the change. But, even if it doesn't, the director's little quip about Wonder Woman's hiding style and image of Fulton as Mary Marvel is enough of a treat. Production is currently underway on the DCEU sequel and is slated to hit theaters on June 2, 2023.
More: Every Upcoming & In-Development DC Film
Source: David F. Sandberg