How Many Times Alexis Rose Said 'Ew, David' In Schitt's Creek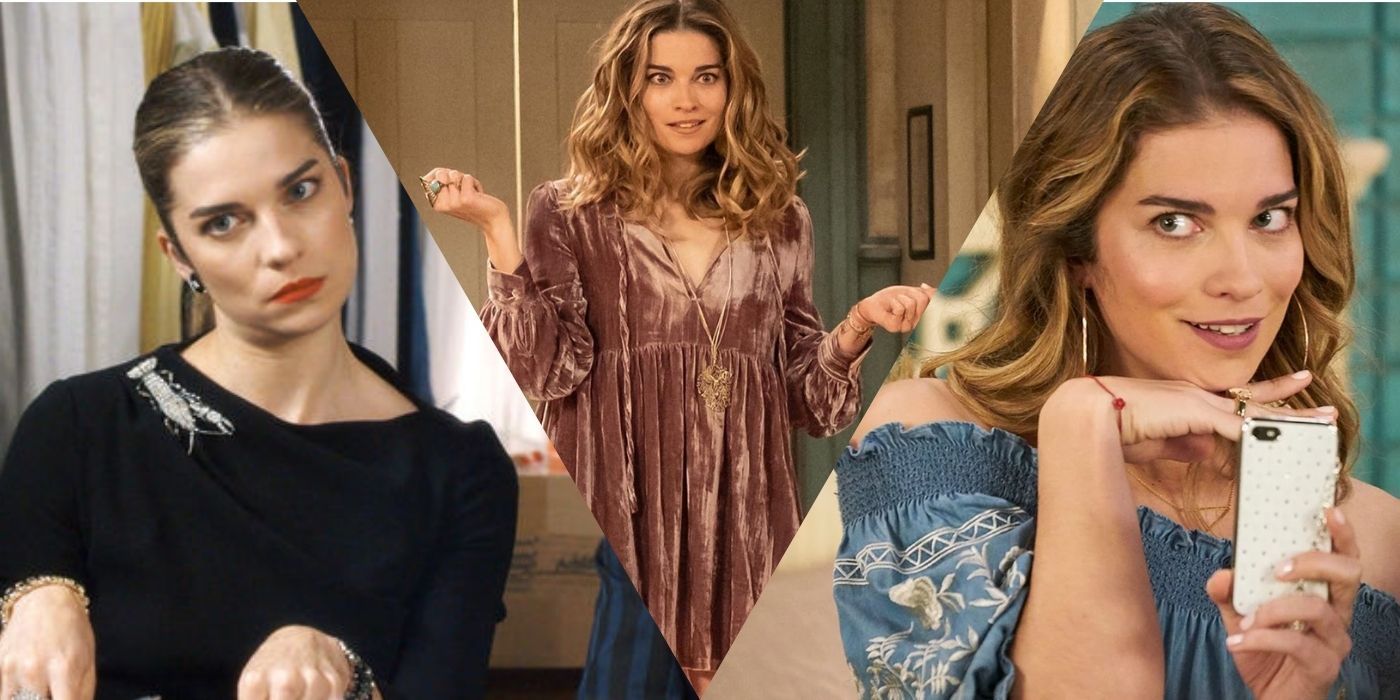 Annie Murphy, the actress who earned an Emmy for portraying Alexis Rose on Schitt's Creek, recently revealed how many times she actually said "Ew, David" over the course of the show's six-season run. The popular series came to an end last year with Schitt's Creek's final season sweeping the Emmy Awards and making history by taking home nine Emmys, the most a comedy series has ever won in a single year. The show was created by real-life father and son Eugene Levy and Dan Levy. They also starred as father and son on the show alongside Murphy, Catherine O'Hara, and Chris Elliott.
The plot of Schitt's Creek revolved around the Rose family, rich socialites that suddenly lost everything. The only asset they had left was the town of Schitt's Creek, which they purchased as a joke. With no other options, the Rose family moves into a motel in Schitt's Creek while they try to get back on their feet. The show found endless humor as small-town life and colorful locals made things awkward for the out-of-place Rose family at every turn. One of the most quotable lines from the show became Alexis saying "Ew, David" to her brother in a uniquely disgusted fashion. The line became synonymous with the character, but given its popularity, audiences may be shocked at how many times it was actually said.
Related: Schitt's Creek: Every Celebrity Alexis Rose Has Dated
Murphy recently appeared on The Tonight Show to promote her new series Kevin Can F**k Himself when host Jimmy Fallon started asking about Schitt's Creek. Fallon brought up the phrase "Ew, David," asking if people shout it at her on the street. Murphy was happy to respond, but she also mentioned that a fan told her the actual number of times she said it over the course of the show. Murphy said, "Yes, and I just found out recently, some woman told us that I only actually say 'Ew, David' twice in the entire series." Fallon was clearly shocked, which is understandable given the life the quote has taken on, but Murphy went on to say that she would often have similar responses, which caused "Ew, David" to taken on a life of its own. Murphy said:
"Yes, but I also said like, 'Ugh, David' or like, 'Why, David.' I tacked 'David' onto whatever I possibly could, and it just kind of spiraled out of [control]. This 'Ew, David' thing just spiraled out of control."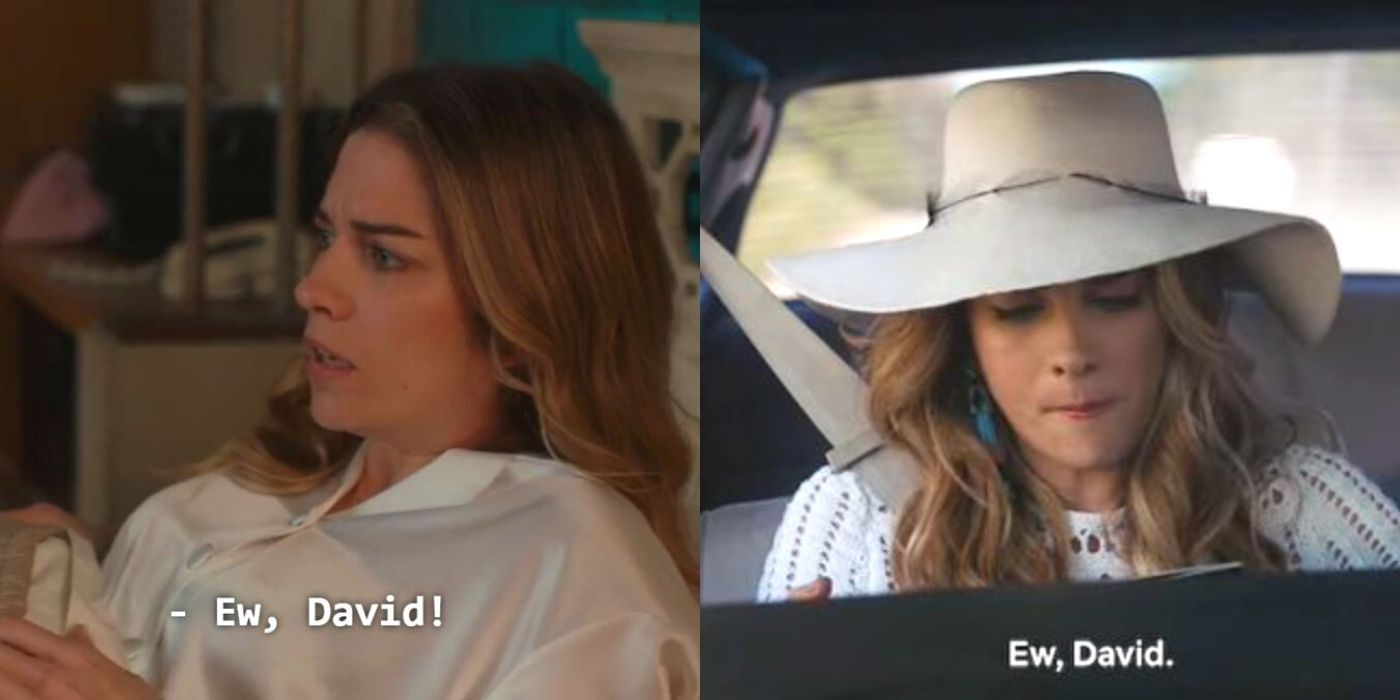 With the reaction of Fallon and his audience as Murphy said the lines, it's clear just how much of an impact Alexis' responses have had with fans of the show. YouTube is also full of compilation videos featuring every moment in which Alexis says "David." It's a testament to the performances of the actors and the writing on the show that even a simple quote, which was only uttered twice, has become such a big part of the cultural zeitgeist. However, it's not the only aspect of the show to hit with audiences, as Moira's iconic pronunciation of "baby" or even the "fold in the cheese" moment have also taken on a new life with fans. All these instances just further show that all those Emmy wins were well earned.
After the finale of Schitt's Creek, Murphy has pursued other opportunities in television. Her aforementioned series, Kevin Can F**k Himself, just premiered on AMC, and she's next set to appear in the second season of Netflix's Russian Doll. While her career continues to grow, Murphy can rest assured that she'll have a loyal fanbase keeping her company thanks to the success of Schitt's Creek.
Next: Best LGBTQ TV Shows On Netflix Right Now
Source: The Tonight Show