How To Add Pronouns To Zoom Calls (& Why You Should)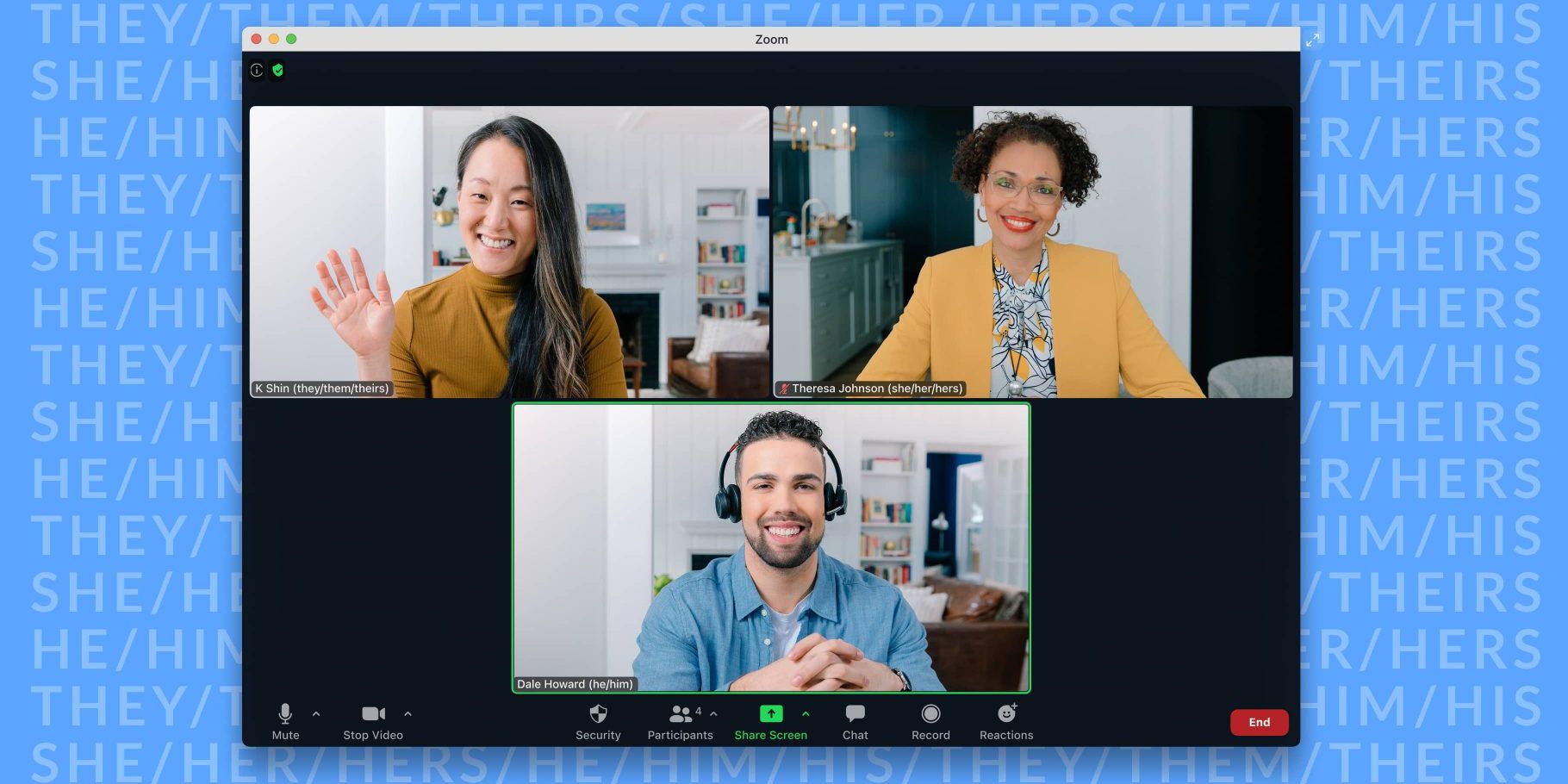 One of the best parts about Zoom is how many settings/features users can customize. Among everything included in the popular video chat app, a key addition is the ability for users to add pronouns to their names. It may seem like a small feature on the surface, but it can be incredibly helpful to ensure everyone in a call is represented in a way that makes them feel comfortable and valid.
While Zoom has been around since 2011, the app's popularity absolutely skyrocketed in 2020 thanks to COVID-19. Zoom was the go-to platform for these things with people stuck at home and forced to conduct work, school, and family gatherings virtually. Joining a video call is as easy as downloading the app and creating a room. For business/education users, Zoom offers a heap of tools to ensure it's as functional as possible for all kinds of different workflows.
Related: How To Enable Two-Factor Authentication On Zoom
No matter who's using Zoom, a feature that everyone can (and should) use is profile pronouns. In addition to someone's Zoom profile showing their name, picture, and contact info, pronouns can be added so other people in a call know how they liked to be referred to. To add pronouns, Zoom says to open the website on a computer, log in, find the navigation panel, and then click 'Profile.' Click the 'Edit' button to the right of the name, find the Pronouns field, and then type them in. After pronouns have been added, users can choose how they want them to be shared in meetings. Find the 'Share in meeting or webinar' button, click the dropdown arrow next to it, and there are a few options for sharing pronouns — including Ask me every time, Always share, and Do not share. In addition to updating these settings from the profile page, users can also choose to share or hide their pronouns at any time during a meeting/call.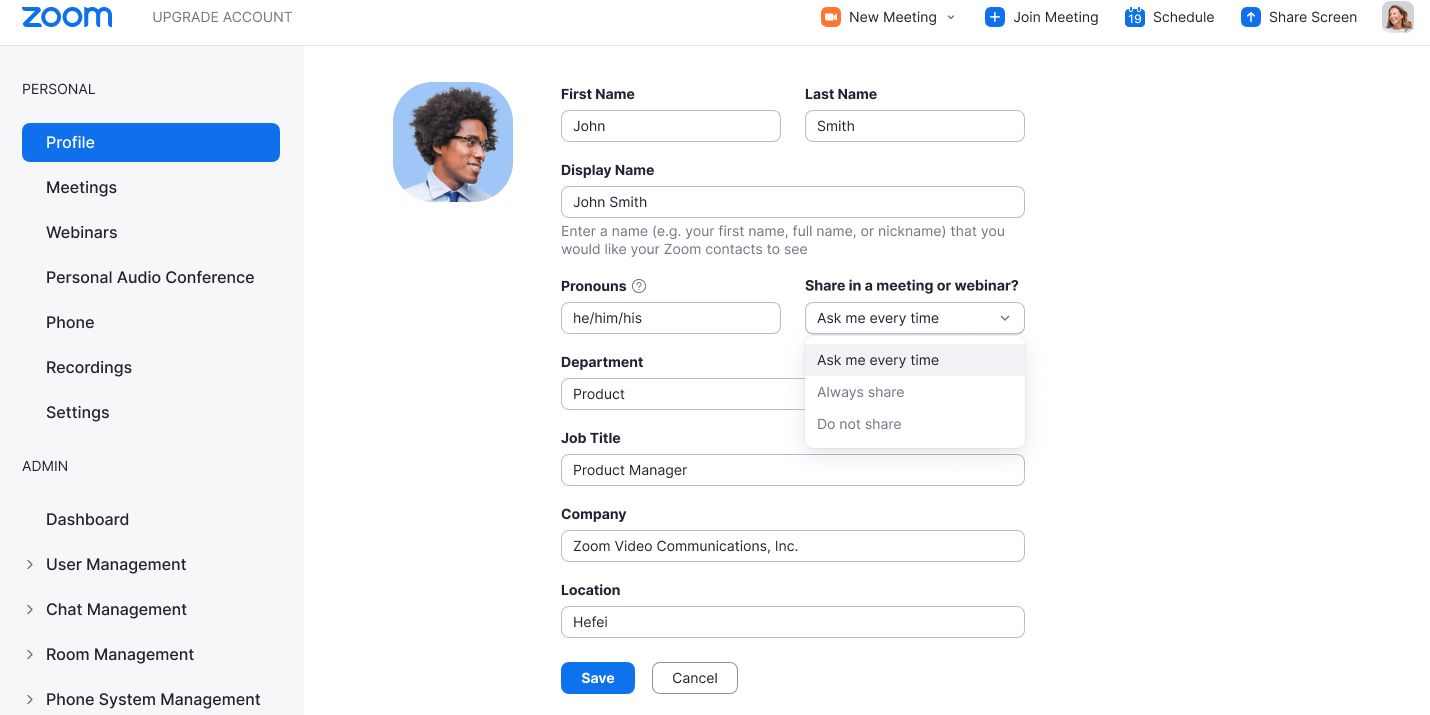 Zoom can be used for many reasons, whether for remote work meetings, virtual college classes, hanging out with a friend, etc. In any of these situations, having visible pronouns is an easy way to make sure everyone in the call knows how each person identifies. There's no chance for someone to be accidentally misgendered, people don't have to spend time saying their pronouns since they're already visible, and it's generally a win-win all around.
As Zoom points out on its website, "Pronouns are an essential piece to many of our diverse users expressing themselves and respectfully referring to others. While this can be particularly important to LGBTQ community members, we also recognize that pronoun sharing enables our users to better share about themselves and be more respectfully treated on our platform." Anyone can add their pronouns to Zoom, and the more people that do, the better! It's a good way to be respectful, courteous, and should make Zoom calls more enjoyable for everyone involved.
Next: How To Set Up FaceTime & Make Calls On iPad
Source: Zoom