James Gunn Drops F-Bomb In Hilarious Suicide Squad 2 Theater Promo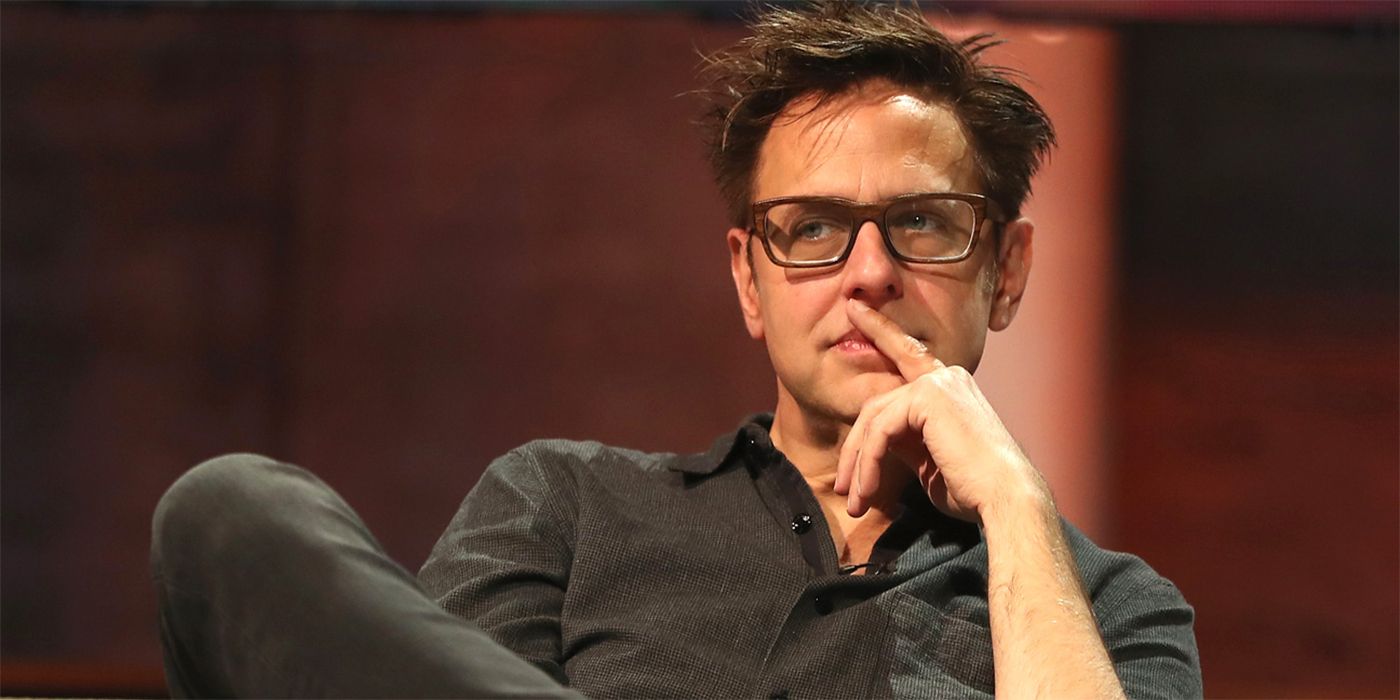 James Gunn drops an F-bomb while filming a hilarious Suicide Squad 2 theater promotion for a Canadian chain. DC comics supervillain team the Suicide Squad gets a second chance on the big screen thanks to Gunn's upcoming DCEU film, which according to star John Cena is neither a sequel nor a reboot.
Whether The Suicide Squad qualifies as a sequel, a reboot or something else, it's certain the film will be a wild ride with Guardians of the Galaxy mastermind Gunn at the helm. In addition to Cena as Peacemaker (a character so entertaining he's already getting his own spinoff streaming show), the movie's cast includes Margot Robbie back as Harley Quinn, Idris Elba as Bloodsport, Sylvester Stallone as the voice of King Shark, Peter Capaldi as Thinker and many others. Recently, Gunn promised a new Suicide Squad 2 trailer may soon be arriving as fans continue asking for more previews of the highly anticipated film.
Related: Suicide Squad 2: Why Harley Quinn Has Changed So Much
It's not exactly a preview of the film but Gunn's latest video posting on social media does give an amusing behind-the-scenes glimpse at the process of marketing a movie like The Suicide Squad. In the clip, Gunn sits in front of a green screen filming a promotion to be run in Canadian theaters. In keeping with the R-rated tone of Suicide Squad 2, the director drops an F-bomb during his very enthusiastic pitch. See the clip in the space below:
Gunn promising a big-screen experience that will make audiences' "f—king eyeballs explode with joy" is of course hilarious. But obviously Gunn is not joking at all when he appeals to fans to see the movie on the big screen, as theaters around the world open back up in the wake of COVID. In the case of The Suicide Squad, fans will have the option to see the movie on the small screen as it receives a release on HBO Max at the same time it drops in theaters.
Thus far there is plenty of evidence that fans are indeed ready to return to theaters after the long lockdown, as box office numbers are beginning to creep back to pre-COVID levels. But nothing is assured when it comes to the health of the theatrical movie market as streaming becomes a more and more accepted option. Surely DC is especially sensitive to this issue given the weak domestic box office numbers for Wonder Woman 1984, which obviously dropped at a point during the pandemic when things were much grimmer. The hope for DC clearly is that Suicide Squad 2 will be a big draw for fans ready to get back into theaters and experience comic book mayhem on the big screen, and Gunn is obviously ready to do his part to make the case for returning to the multiplex so his particular vision can once again make eyeballs explode.
More: Suicide Squad 2: Starro's Powers & Origin Explained
Source: James Gunn/Twitter