Jersey Shore: Lauren is Still in 'Awe' Over Her Body Post-Pregnancy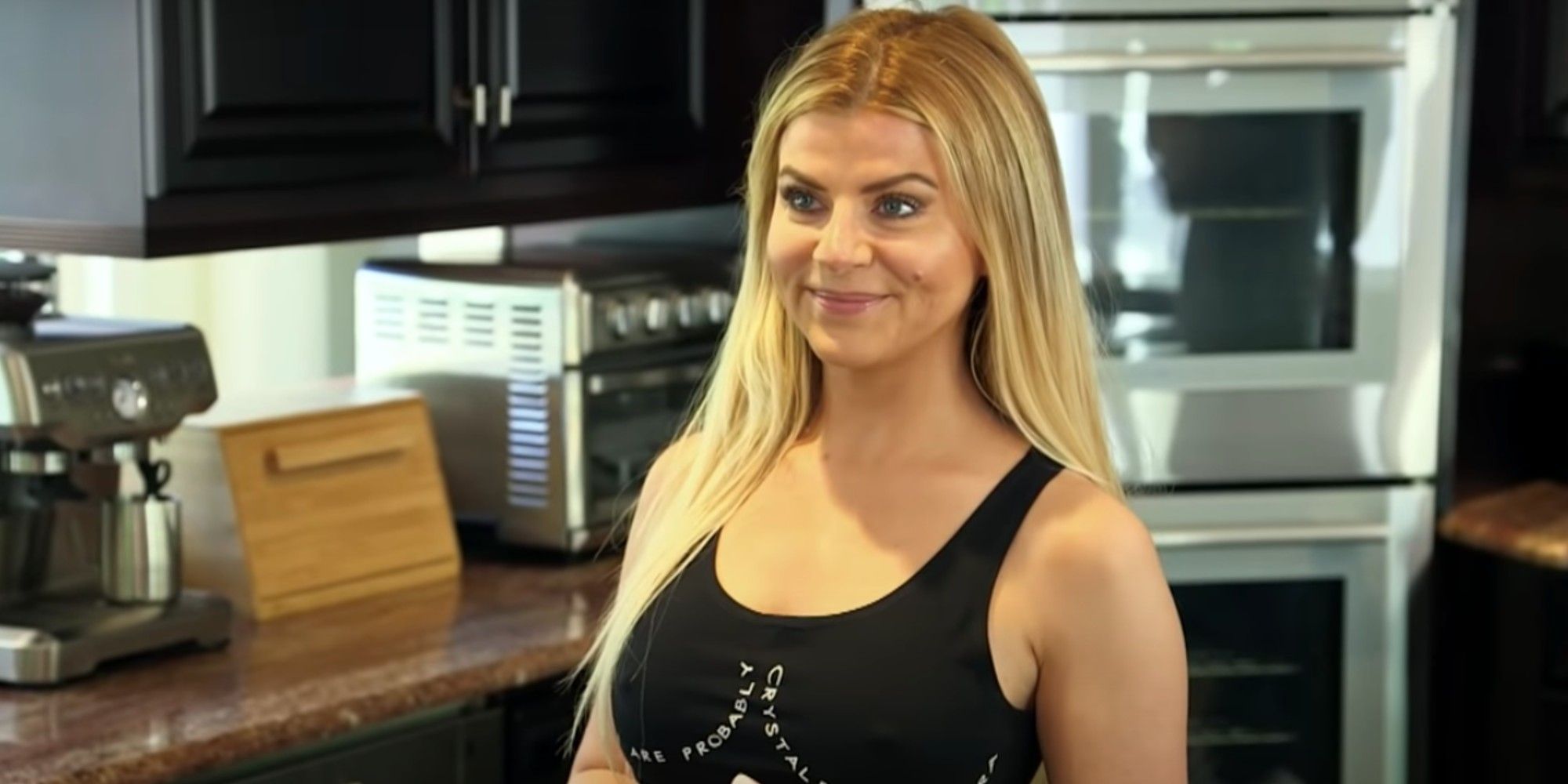 Lauren Sorrentino, who is the wife of Jersey Shore star Mike "The Situation" Sorrentino, is still in "awe" of her body post-pregnancy. In the midst of hectic mom life, Lauren took a moment to post a mirror selfie on Instagram Tuesday in which she shared how proud she is of both herself and her body post-delivery. Lauren is currently three weeks postpartum.
Lauren and Mike welcomed their beautiful baby boy Romeo into the world on May 27. The couple had been trying to start a family for quite some time. Just a few months after Mike was released from prison in 2019, the couple revealed they had suffered a miscarriage. Nearly a year later, in November of 2020, Mike and Lauren announced the exciting news that they had a baby on the way.
Related: Jersey Shore: Mike & Lauren Sorrentino's Relationship Timeline
Now, it has been a whole three weeks since Mike and Lauren became first-time parents. Although it has been hectic and life-changing, Lauren is "proud" of herself for everything her body has gone through in the last few weeks. She showed off her postpartum body in a mirror selfie shared on Instagram on Tuesday. In the caption, Lauren explained that she is officially three weeks postpartum and "in full mom mode." She continued on to admit that she feared what her recovery would be like because she endured an emergency c-section after hours of being in labor, which, she noted it, "wasn't easy to say the least. " The caption continued on to read, "It wasn't easy to say the least, but it was all worth it and I am eternally in awe of what this body achieved."
With a baby bottle in one hand and her own water bottle in the other, the photo showed the realities of motherhood. Lauren pulled her hair back in a messy bunny and ditched the makeup for another day at home with baby boy. Her supportive husband was found in the comments section, admiring his wife's natural beauty. Mike wrote, "You look amazing mama bear," along with a heart-eyed emoji. Deena Cortese, who gave birth to her second son just weeks before Lauren, wrote, "Looking amazing !!" Fans were also quick to praise Lauren's "snap back." They could not believe she just had a baby three weeks prior to the photo being taken. Many advised Lauren to continue listening to her body, warning her to not push herself to do more than her body is ready to yet.
Lauren and Mike first learned they were pregnant while in Las Vegas filming for Jersey Shore: Family Vacation. At the time, they made the split decision to announce their pregnancy to the Jersey Shore roomies before heading home. In the recent episodes of the new season, fans have watched as Lauren's pregnancy progressed. The couple's gender reveal was even shared on the show. It is unknown how much, if any, of Lauren's labor was filmed for the show.
Next: Jersey Shore: Cast Was Shocked by Ronnie's Proposal to Saffire
Source: Lauren Sorrentino