Jim Carrey Replaces Pierce Brosnan As James Bond in Deepfake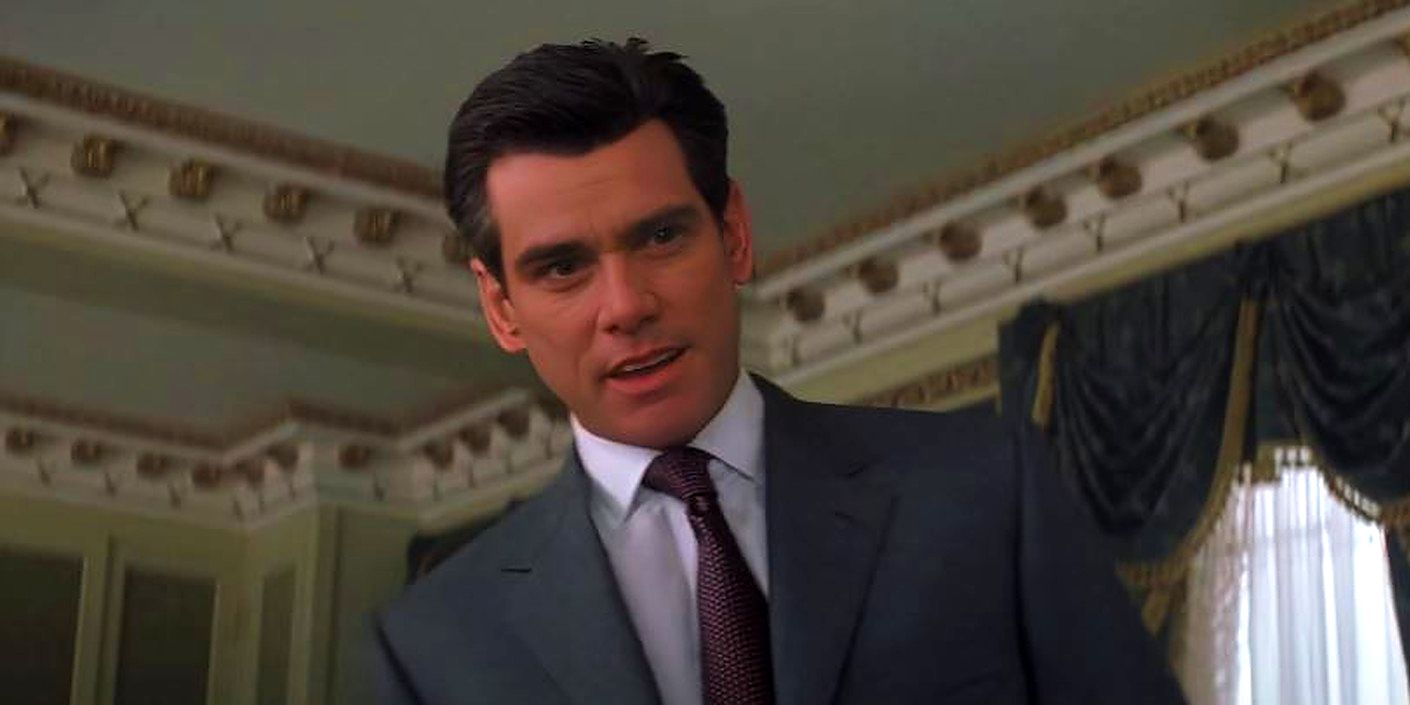 Jim Carrey replaces Pierce Brosnan in a new James Bond deepfake. Carrey made a name for himself with multiple iconic comedies throughout the 1990s, such as Ace Ventura: Pet Detective, The Mask, Dumb and Dumber, and Liar Liar. However, it was his dramatic turns in The Truman Show and Man on the Moon near the end of the decade that signaled a turning point for him as an actor. Carrey continued making hit comedies, such as Bruce Almighty and Yes Man, also taking dramatic roles intermittently, including in Eternal Sunshine of the Spotless Mind, widely considered one of the best of his career.
Carrey has never gotten the chance to play James Bond, though, which would be unlikely given the fact an American actor has not yet portrayed 007 in 26 total feature films. Brosnan was the sixth to portray the iconic secret agent, starring in four installments from 1995 to 2002. After The World Is Not Enough in 1999 and Die Another Day in 2002, Brosnan was replaced by current Bond actor, Daniel Craig, for 2006's Casino Royale. Brosnan, who is now viewed as one of the more overlooked and under-appreciated actors to portray 007, will soon be taking a turn at another franchise as Dr. Fate in DC's Black Adam.
Related: What Amazon Buying MGM Means For James Bond's Future
For those wondering what Carrey would look like as the suave secret agent, a new deepfake has the answer. The YouTuber Jarkan, the same digital artist behind Millie Bobby Brown's transformation as Hermione Granger, is now taking their talents to the 007 franchise. In the video below, Carrey has been substituted for Brosnan as Bond in The World Is Not Enough, and the result is surprisingly seamless:
With the popularity of deepfakes exploding online, Carrey and Bond have both commonly been the subject of such videos, so it only makes sense to mash them up into one. Past examples include Harrison Ford playing James Bond in Casino Royale. Meanwhile, after Sam Heughan won a fan poll casting him as Bond, the Outlander actor replaced the late Roger Moore in a deepfake. For his part, Carrey has been supplanted into various different roles via deepfake, most famously Jack Nicholson's from The Shining and Gary Oldman's in Leon: The Professional.
In terms of the quality of Jarkan's latest work, the visuals are clearly spectacular. Viewers would be hard-pressed to find any imperfections, despite maybe some slight color inconsistencies caused by the differences in Carrey and Brosnan's complexions. Since the latest James Bond movie, No Time to Die, has long been delayed and will now be releasing this fall, audiences will have to be satiated with deepfakes for now.
Next: Every Actor Who Turned Down James Bond (& Why)
Source: Jarkan