Luca's Jacob Tremblay Wants to Appear in The Mandalorian
While promoting Luca, star Jacob Tremblay revealed that he wants to guest star on The Mandalorian. After a handful of roles, the young actor came to widspread prominence alongside Brie Larson in 2015's Room. As unaware hostage Jack, he turned in a performance that garnered several nominations. Tremblay even became the youngest actor to ever be nominated for a Screen Actors Guild Award. He has since channeled that acclaim into several more notable roles including a brutal Doctor Sleep cameo that shocked even Stephen King.
Early in 2021, it was announced that Tremblay would voice the titular character in Luca. Directed by Enrico Casarosa, the Pixar movie centered on a teenage sea monster that lived off the coast of Italy. Bored and longing for more, he assumed a human form and explored the surface world alongside new friend Alberto Scorfano (Jack Dylan Grazer). The cast also featured the voices of Maya Rudolph, Jim Gaffigan, and Sacha Baron Cohen as Uncle Ugo. As well as garnering critical acclaim, Luca has been embraced as a beautiful LGBTQ story.
Related: Luca's Ending Explained (& Everything That Happens Next)
Promoting the film, both Grazer and Tremblay spoke with Collider Interviews. Outside of the traditional questions about the film, they were both asked on what TV shows they would love to guest-star. For his part, Tremblay exclaimed, "Mandalorian. One hundred percent!" and even held up figures of Grogu (a.k.a. Baby Yoda) and then Din Djarin as proof of his love for the show. Tremblay would later go on to reveal that he was a huge fan of Star Wars in general — owning his own custom lightsaber and even listing his top three films from the franchise overall. Grazer, meanwhile, offered HBO comedy, Curb Your Enthusiasm, as his choice.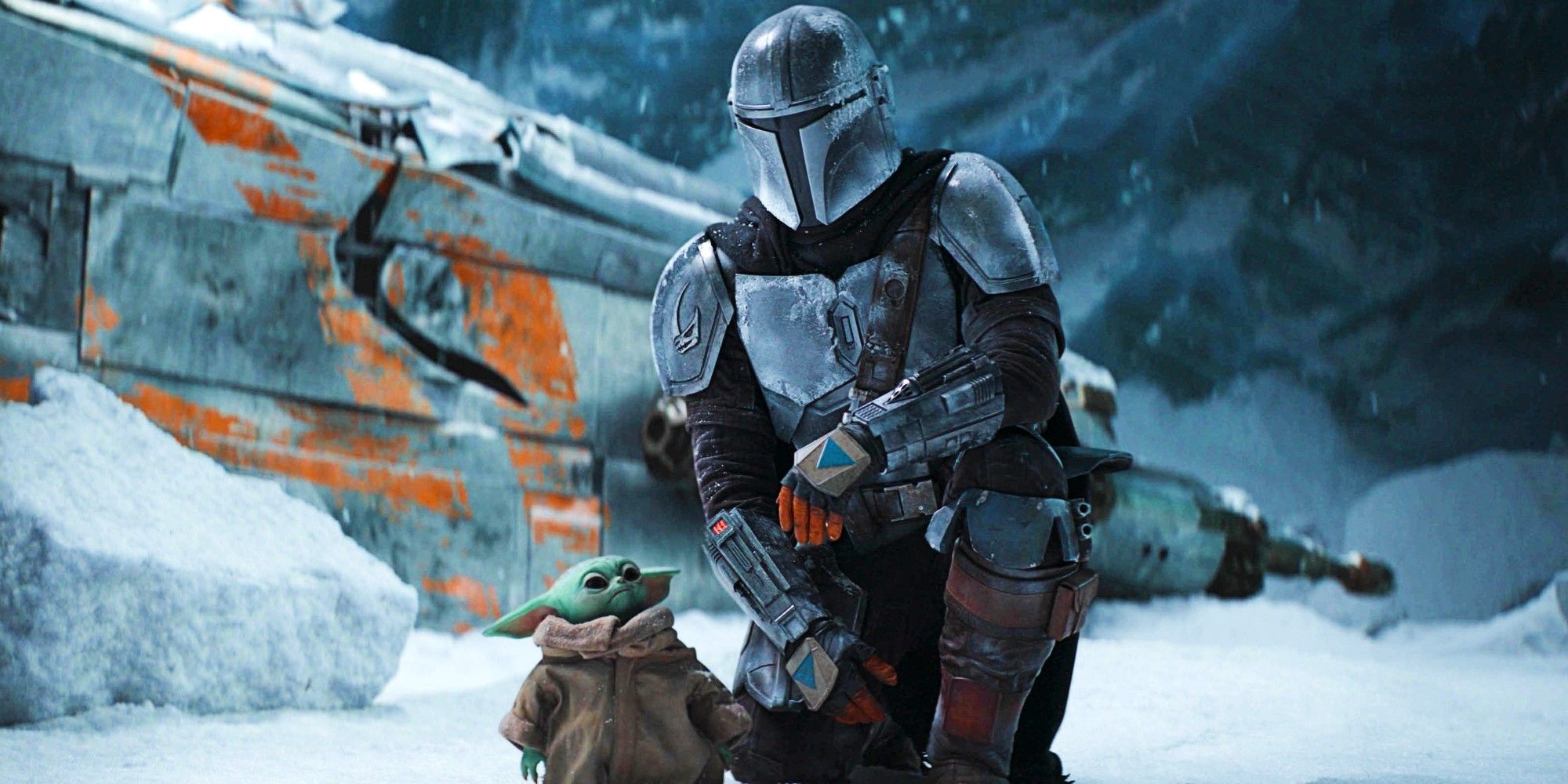 Created by Jon Favreau, the Disney+ series centered on the titular bounty hunter as he has strived to get a force-sensitive alien child to safety. Played by Pedro Pascal, the character pursued that misssion for two seasons. After encountering a mixture of new and familar faces to the galaxy far, far away, Din Djarin finally completed his quest. In The Mandalorian season 2, episode 8, "Chapter 16: The Rescue", Grogu's previous call was answered by none other than Luke Skywalker (Mark Hamill). Taking custody of the child, Luke promised to protect him and train him in the ways of The Force. As well as setting up further spinoffs, the episode left fans puzzling over what The Mandalorian season 3 could possibly entail.
Whatever the future holds, Din Djarin will no doubt meet a further array of characters — both newly created and established in other mediums. Given the talent that Tremblay has demonstrated over the years, he would no doubt be able to bring many to life in a compelling fashion. His passion for the world would likely make him even more committed make a new character one for the ages. Conversely, were he to play an already existing character, that same passion would ensure that they're done justice. Whether Tremblay's dreams ultimately come true shall remain to be seen. As pointed out, however, he does now have a connection to Disney, through Luca and the live-action version of The Little Mermaid. Either way, fans can enjoy his work in Luca via Disney+ this June while theorizing about The Mandalorian.
More: Where Are The Mandalorian's Characters During The Original Trilogy?
Source: Collider Interviews