New Everspace 2 Weapons, Star Systems, & More Teased For July Early Access Update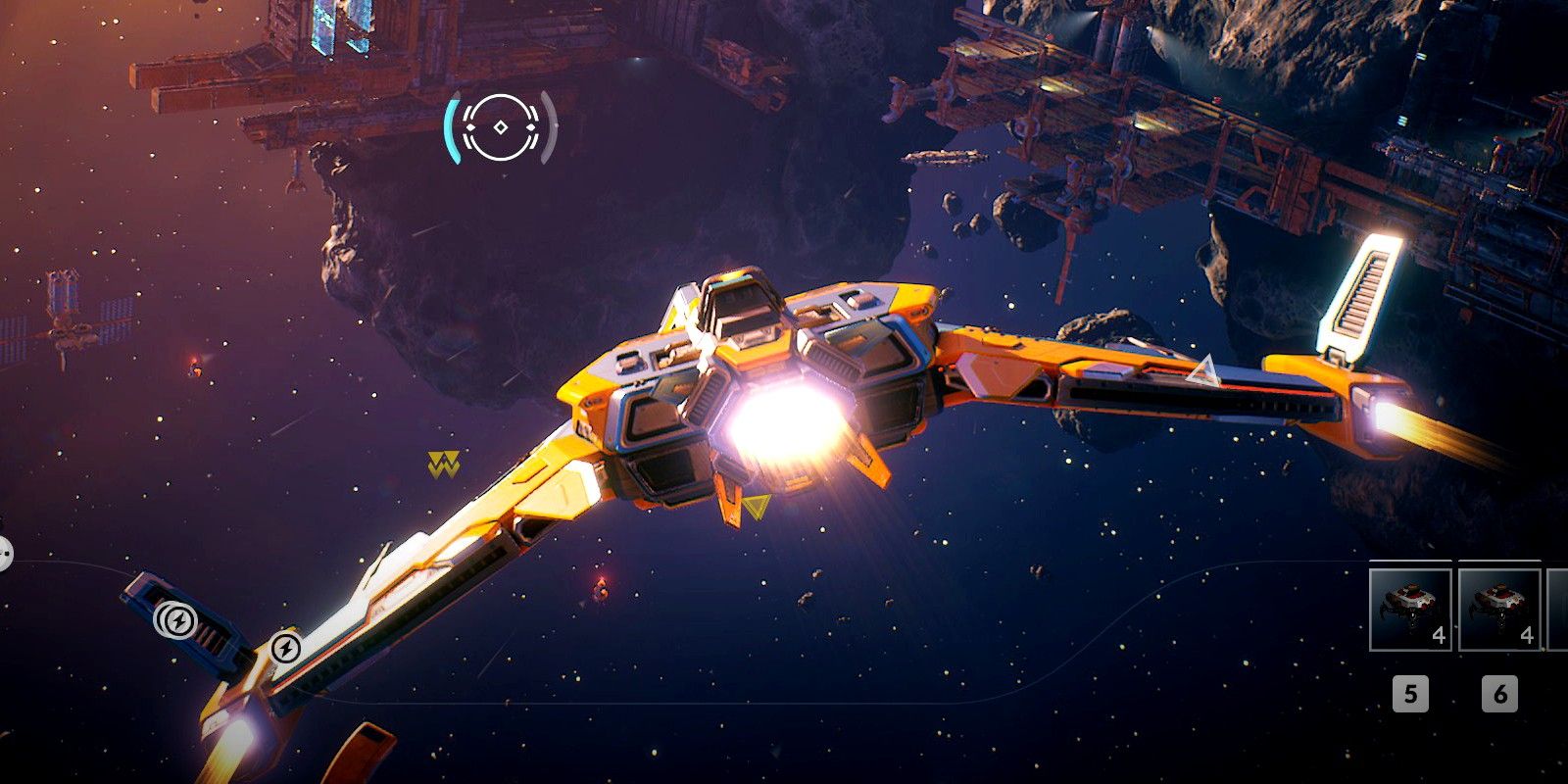 Rockfish games will deliver a second Everspace 2 early access content update called Zharkov: The Vortex at the end of July. Everspace 2 is a single-player space shooter with RPG elements released in early access in January 2021. Players continue the story of Adam Roslin as he goes through personal and emotional development to become more than a clone.
Related: Everspace 2: Where to Find More Scrap Metal (& What It's For)
There are two major features that are included with this update. The first is a new star system. A new system means players will have lots to explore, which means new activities, mini-missions and challenges. The second major feature included is new main missions and side missions. This continuation and all-new voiced content will give players more of the story to enjoy. Other features of the Zhakov: The Vortex content update include a new companion, a new light fighter class called The Vanguard, and an increased level cap, which give players access to more perks. More Everspace 2 content details are coming soon, including information about the new companion and The Vanguard light fighter class mod. Rockfish released a trailer for Everspace 2 on Thursday that The Vortex gameplay, with a narrator explaining what's new.
The trailer for Zharkov: The Vortex gives players a glimpse of what they can expect when the update to Everspace 2 goes live. It shows off the new star system and snippets of what's to come, including the mystery of the Ancients, shady business by two familiar mining companies, new weapon types, and a new planet location to travel to in the realistic space shooter.
Next: Everspace 2: How to Get Locked Containers
Everspace 2 is available on PC.
Source: Rockfish Games