Resident Evil Village: How to Unlock the Countdown Challenge Achievement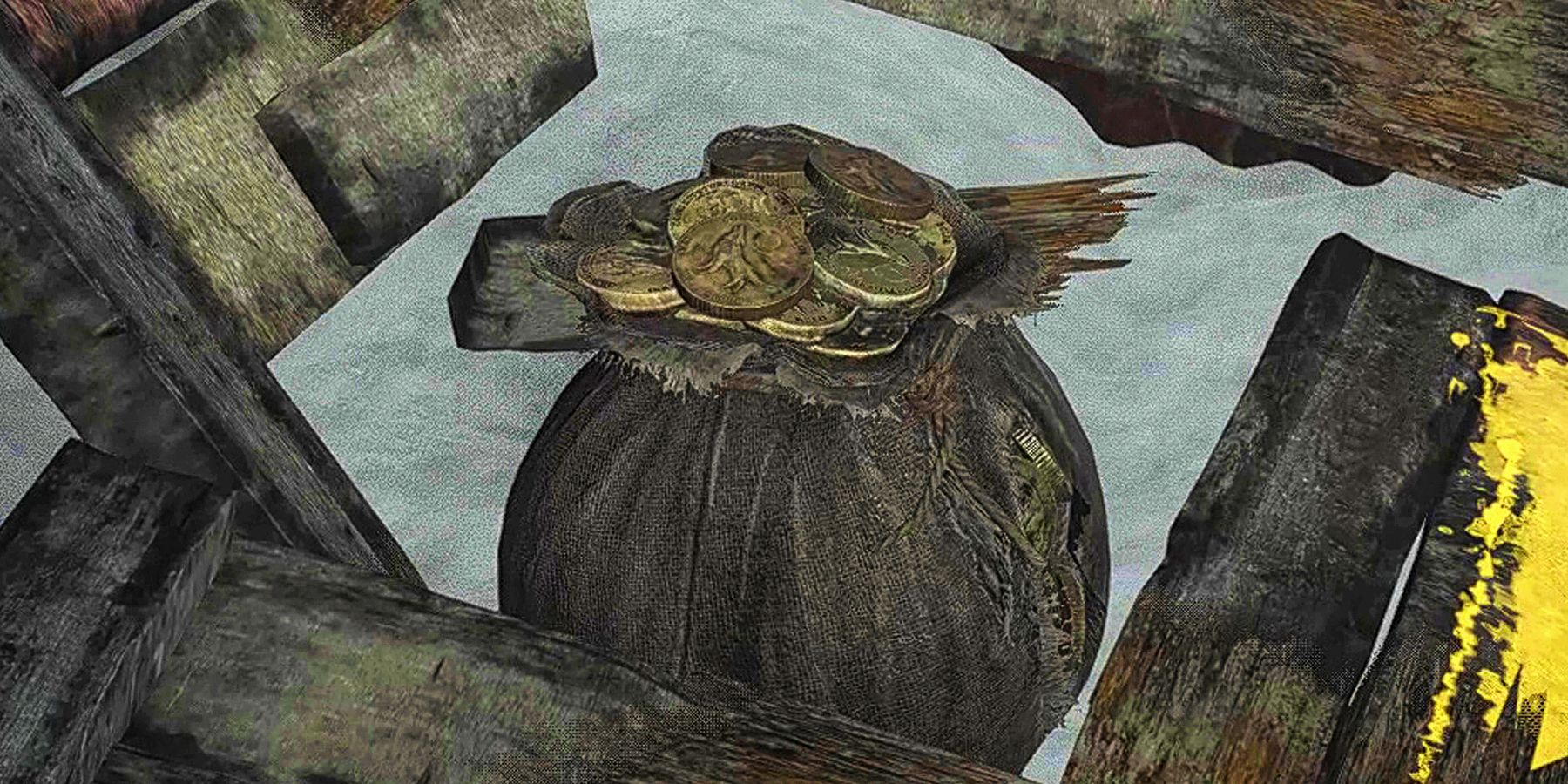 Challenges within Resident Evil Village can range from sinister to silly with things like the Countdown Challenge. This is a challenge to have the player reach a very specific number of Lei on Ethan Winter's person at one point in time. For the Countdown Challenge, in particular, this number is 54,321 Lei.
Related: How to Get the Mask of Rage in Resident Evil: Village
With that being said, getting this number exactly can be a bit tricky to reach. Players will need to start with empty pockets or adjust what they sell to the amount that they have in their inventory. It is highly advised that players commit to a manual save before attempting this, as accidentally grabbing a bag of Lei lying around or selling the wrong item can completely screw it up.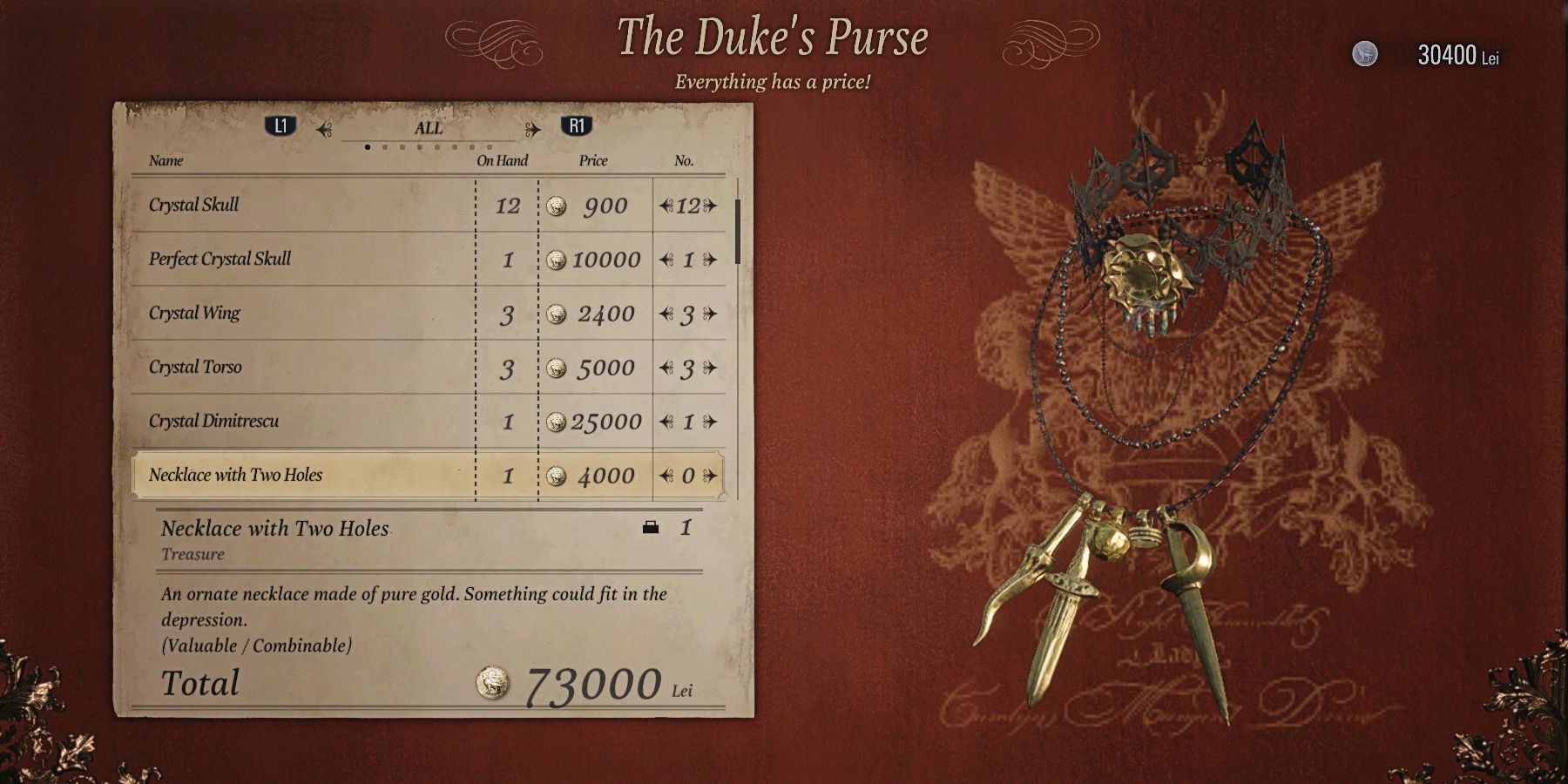 For most players, this specific number will be impossible to achieve early on in the game. It will at least have to wait until the player has gotten through Castle Dimitrescu. Due to this, the players will likely have some amount of Lei on them, to begin with. Based on the exact number, it may be difficult or easy to get back down to zero Lei. If the player can't reach zero Lei in their account, the next best option is to get to an even number of 200 or higher. This should allow the player to easily adjust what they should and should not buy.The biggest frustration with reaching the Countdown number is that it is an odd number. However, there are a couple of things Ethan can sell that will add up to exactly 54,321 Lei. Some will require more tracking down than others.
Raising $54,321 Lei Without Selling Weapons:
List 1 -
The Dimitrescu Necklace - Worth $50,000 Lei
A Crystal Wing - Worth $2,400 Lei
Azure Eye - Worth $1,200 Lei
One Magnum Ammo - Worth $700 Lei
Three Rifle Ammo - Worth $7 Lei each
List 2 -
Angie - Worth $28,000 Lei
Miss Madalina - Worth $20,000 Lei
Large Pigeon Ruby - Worth $5,500 Lei
Four Shotgun Ammo - Worth $200 Lei each
Three Rifle Ammo - Worth $7 Lei each
List 3 -
Crystal Dimitrescu - Worth $25,000 Lei
Three Crystal Torsos - Worth $5,000 Lei each
Antique Coin - Worth $8,000 Lei
Two Cigars - Worth $3,000 Lei each
A Mine or Pipe Bomb - Worth $300 Lei
Three Rifle Ammo - Worth $7 Lei each
List 4 -
Crystal Moreau - Worth $40,000 Lei
Steel Hraesvelgr - Worth $14,000 Lei
A Mine or Pipe Bomb - Worth $300 Lei
Three Rifle Ammo - Worth $7 Lei each
Next: Resident Evil Village: How to Get The Samurai Edge
Resident Evil Village is available on PlayStation 4, PlayStation 5, Xbox One, Xbox Series X/S,