Sexy Beasts Trailer: A Netflix Dating Show With People In Animal Masks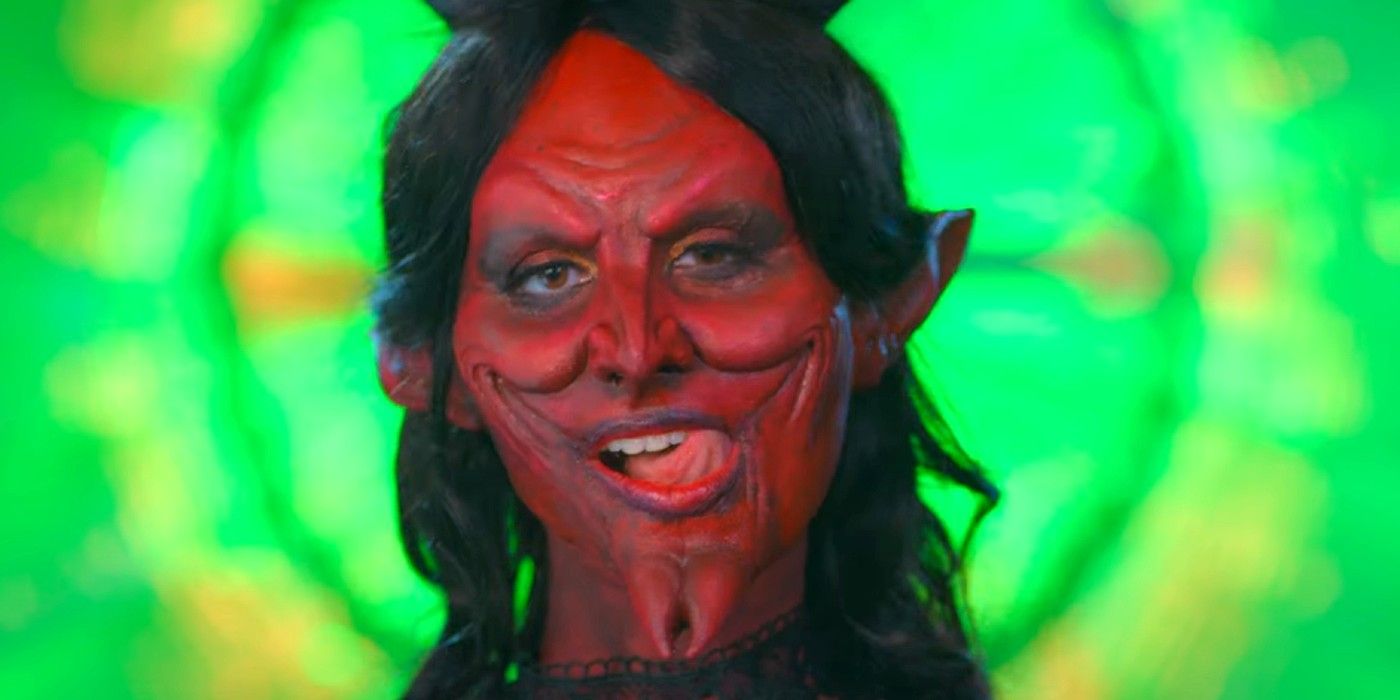 The trailer for Sexy Beasts, a new blind dating show from Netflix, shows a shocking mash-up between The Masked Singer and Love Is Blind. Fans were truly surprised when Netflix tweeted the trailer on Wednesday for Sexy Beasts, with some even commenting, "It's not too late to delete this." With six episodes, Sexy Beasts will be narrated by comedian Rob Delaney and follows the BBC Three format of the same name, with singles attending blind dates after being transformed into animals and other mythical beasts using the best of Hollywood prosthetics.
"Sexy Beasts is a new dating show where real-life singles sport elaborate makeup and prosthetics to put true blind-date chemistry to the test," is how Netflix has described their new offering on Twitter. Since 2020, Netflix has become a go-to for dating shows, from cringe to feel-good, with the likes of Indian Matchmaking and Too Hot to Handle. However, Sexy Beasts seems to have a different category of its own, taking romance to a rawr-ing new level. The show is based on the hit 2014 British TV series, which first had the brainwave to turn love-seekers into the ugliest creatures possible, making it all down to personality.
Related: Jamie Foxx's Dad Stop Embarrassing Me Show Canceled After One Season On Netflix
As per Variety, Sexy Beasts is produced by All3media-backed Lion TV and has "traveled around the world" thanks to the surge in demand for costume-centric formats such as The Masked Singer, which has been very successful. Each episode is 30 minutes long and will be globally released on July 21, and a second season with six more episodes will be released in the latter half of 2021. In each episode, a single person will meet three potential love matches, full of prosthetic makeup, and won't see the real face of their match until after the final decision. Kristyan Mallet, a leading FX artist, made over 48 unique makeup designs for the two Netflix seasons, and Sexy Beasts is directed by The Circle's Sam Campbell. Check out the trailer from Netflix below:
But Sexy Beasts has seemingly not made a great first impression on Netflix-watching human beings. Twitter user @88shenanigans posted, "Ok but all the people are still 'conventionally attractive' and all the thin women have tight clothes on so...," before asking, "Also...what the **** is this!?" And @ladyriven echoed them by saying the phrase "based on personality alone" is a bit of a stretch since "all those people are thin and attractive underneath." Another Netflix user, @ellle_em, shared, "Uh you can still determine their body types so this....really isn't about personality alone." Fans seem to feel that the impact of such shows is lessened due to the person underneath the garb being "conventionally attractive," while some are labeling it as "cosplay."
Interestingly, the original Sexy Beasts ran for just one season on the youth network BBC Three. But given the curiosity that a single tweet by Netflix garnered, with it reaching over 14,000 likes in just under three hours, it seems like Sexy Beasts might just be one of those shows that will keep trending on the streaming platform for weeks.
Sexy Beasts will be released on July 21 on Netflix.
Next: Love Is Blind: What Diamond & Carlton Are Up To In 2021
Sources: Variety, Netflix/Twitter, Various (see above)