Shin Megami Tensei V Release Date Revealed In New Gameplay Trailer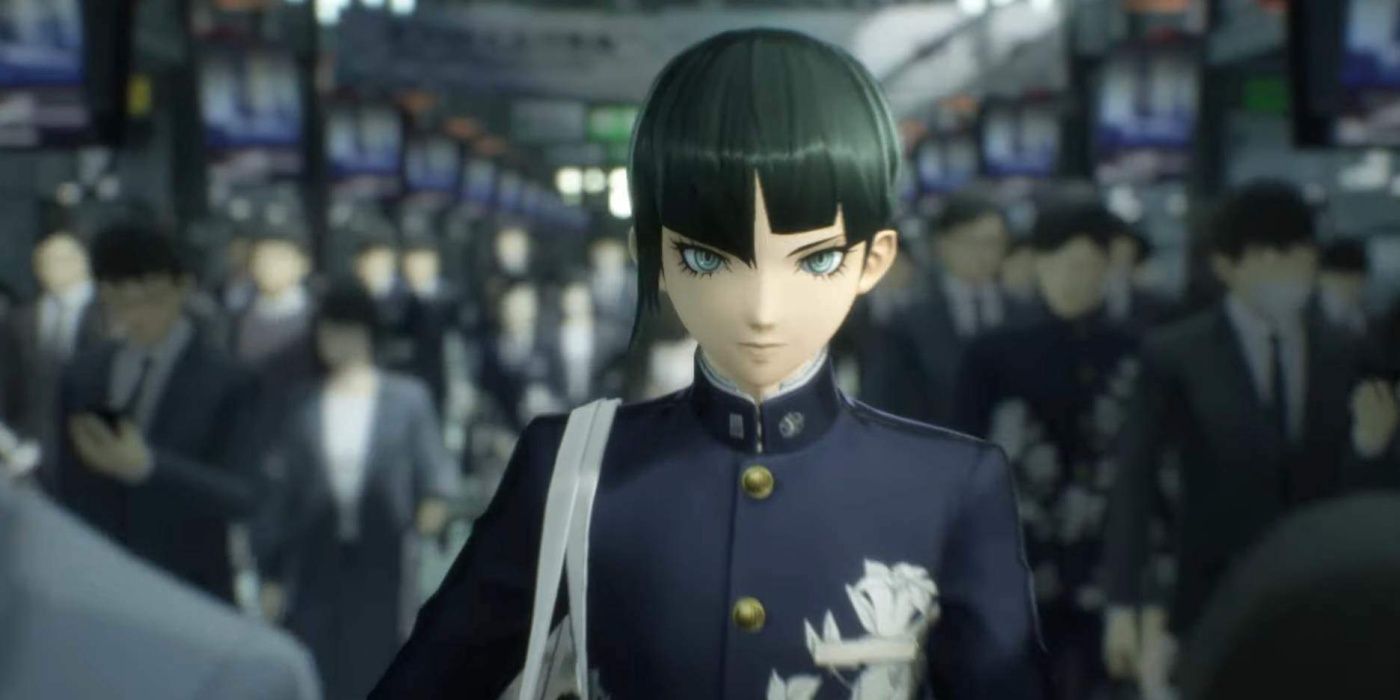 It's official, the Nintendo Direct that aired during E3 2021 confirmed much of what leaks previously suggested - Shin Megami Tensei V will arrive later in the year on November 12. The leaks in question made the rounds earlier this month, outing not only launch date information but Shin Megami Tensei V story details, as well. (Although, it is worth noting that the leaks pointed to a now provably false November 11 due date.)
According to Persona Central, the prematurely released intel about the new Shin Megami Tensei title emerged courtesy of an accidental update on the game's official Japanese webpage. The leaked story-related details weren't minor, either. In the Nintendo Switch-exclusive adventure, players will assume the role of a high school student who stumbles into the mysterious post-apocalyptic dimension of Da'ath. While wandering, the teenager happens upon a strange figure that he merges with to transform into a forbidden being known as "Naobino." The ordinary life of an ordinary student, thus, becomes intermixed with a full-scale Angels versus Demons conflict.
Related: How To Beat Matador in Shin Megami Tensei 3 HD
As expected, Shin Megami Tensei V enjoyed a bit of the spotlight during Nintendo's E3 2021 presentation. The next Shin Megami Tensei entry will hit Nintendo Switch exclusively on November 12, with preorders going live for the physical edition later this month on June 21. A couple of minutes of gameplay were shown off during the digital event, allowing fans to get a good luck at the command-based combat system, which will undoubtedly prove a critical tool while fighting against hostile demon enemies.
Fortunately, it appears Atlus will adhere to its previous plan of launching the game simultaneously around the globe. Fans don't have to wait too much longer to try their hand at the new adventure in the long-running series, then. While there are still a few details that remain under wraps for the time being, Nintendo and Atlus should be ready to share more in the coming months.
The overarching Megami Tensei series dates back to the late 1980s with a role-playing title that released on PC and consoles. Shin Megami Tensei as we know it today, however, didn't enter the picture until 1992. It's remained niche throughout much of its rise to popularity, but Persona spinoffs undoubtedly launched the brand into the stratosphere, a realm from which the Atlus-created adventures won't soon descend.
Next: Shin Megami Tensei 3 Remaster: What's New In The HD Version
Shin Megami Tensei V is en route to Nintendo Switch later this year on November 12.