Stranger Things Season 4 Set Photos Tease An Injured Eleven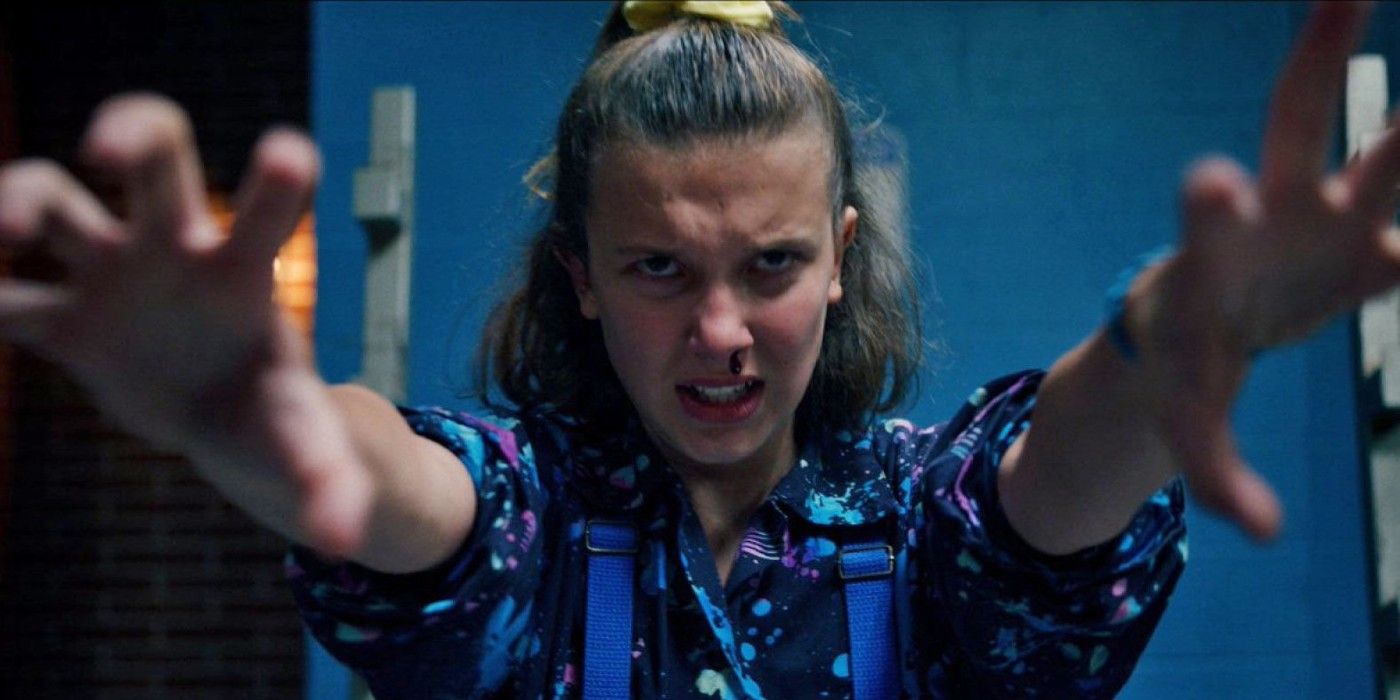 New set photos from Netflix's Stranger Things season 4 are circulating the internet, and they tease trouble for Eleven (Millie Bobby Brown). Fans have been hungry for the fourth installment of the sci-fi series since season 3 dropped in the summer of 2019. Mounds of questions still hang in the Upside-Down after the third finale, which left the beloved characters in much turmoil. Between the Byers family and Eleven moving out of Hawkins and the fake-out death of Jim Hopper, a tragic taste lingers in the mouths of viewers.
Little is known about the premise of Stranger Things season 4 save for the fact that it's hit massive delays due to the global pandemic. After months of silence, Netflix treated fans to a new Stranger Things season 4 teaser in May. The promo didn't serve up any new information, but instead appeared to be a flashback of Eleven and her siblings in the eery Hawkins Lab. Mums pretty much been the word since then, as the fandom fashions theories. Production, which began in 2020, is still in going on the Duffer brothers' iconic show, making unofficial set photos the only possible glimpses into what's to come.
RELATED: Stranger Things: Every Character Returning In Season 4
Metro shared photos from eagle eye onlookers which teased some of the potential drama season 4 has in store. Snaps seem to show that Hawkins will be pummeled by a major disaster, with fan favorite Eleven possibly caught in the crossfires:
CLICK FOR STRANGER THINGS SEASON 4 SET PHOTOS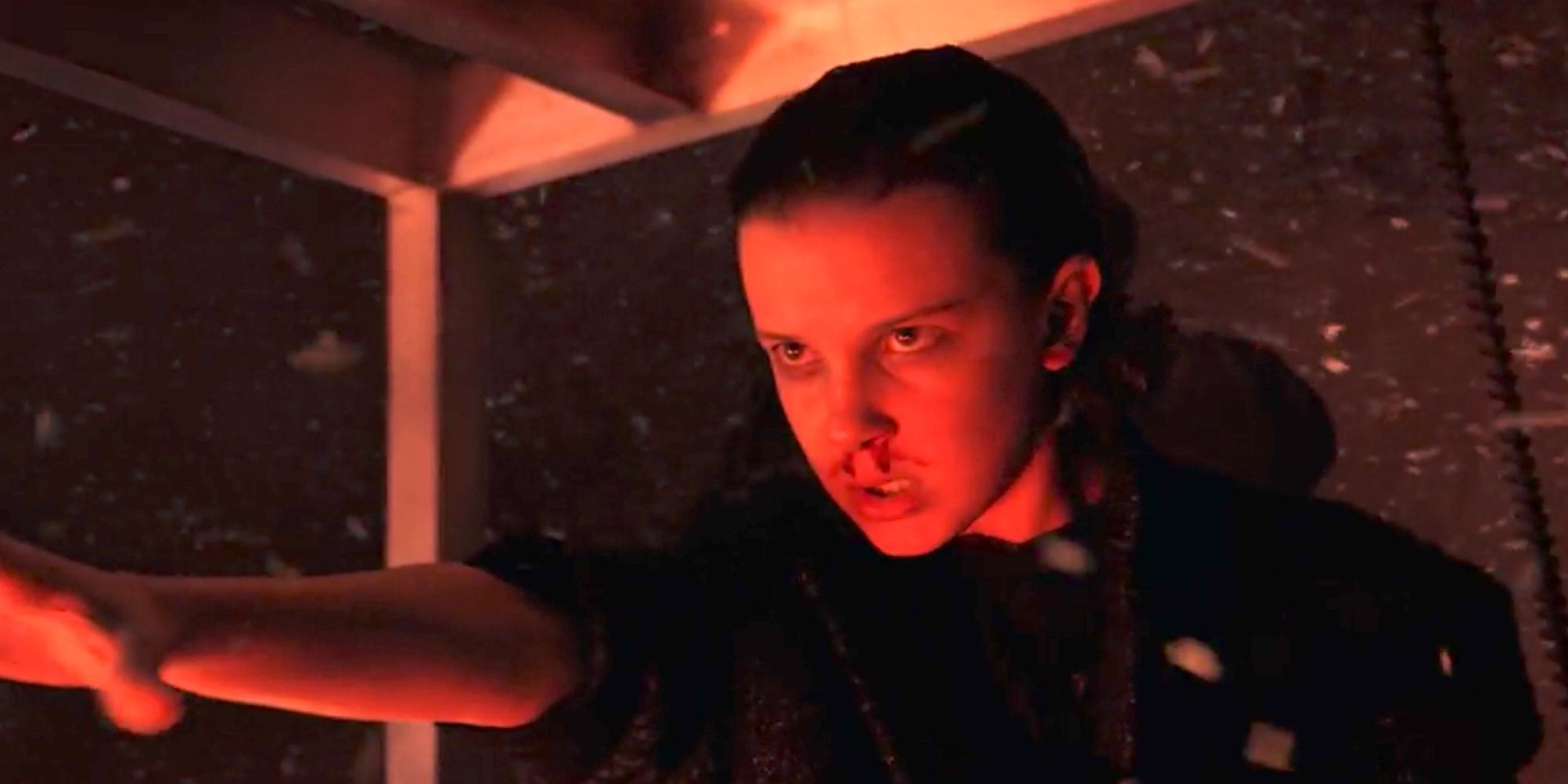 The new Stranger Things season 4 set photos prove that catastrophe has once again struck Hawkins. Blue screens are setup around the town, meaning visual effects will be employed in post-production. While it could be the case of simply keying in a sky or more of the town to make it look bigger, the rubble makes it safe to infer that some type of destruction or supernatural CGI will be added. One of the photos hit fans especially hard.
Eleven seems to have been somehow affected by whatever event wreaked havoc on Hawkins. Although it's hard to confirm based off the blurry photo, apparently Bobby Brown's all-powerful character is being carted off on a stretch. One attendant holds an oxygen mask over her face as they roll her into a waiting ambulance.
Unfortunately, injury is likely for El as season 3 left her in an extremely vulnerable place. Her close encounter with the Mind Flayer, which bit her leg, left her powerless. Naturally, Stranger Things 4 will address the issue and possibly see Eleven on a mission to regain her abilities. The entire group has relied on Eleven to save the day since season 1 and although they've helped her in return, it'll be interesting to see how everyone fairs without her psychokinetic and telepathic powers.
NEXT: Stranger Things Theory: Eleven Gets Her Powers Back Thanks To Dr. Brenner
Source: Metro