Super Smash Bros. Ultimate Reveals Tekken's Kazuya As Fighter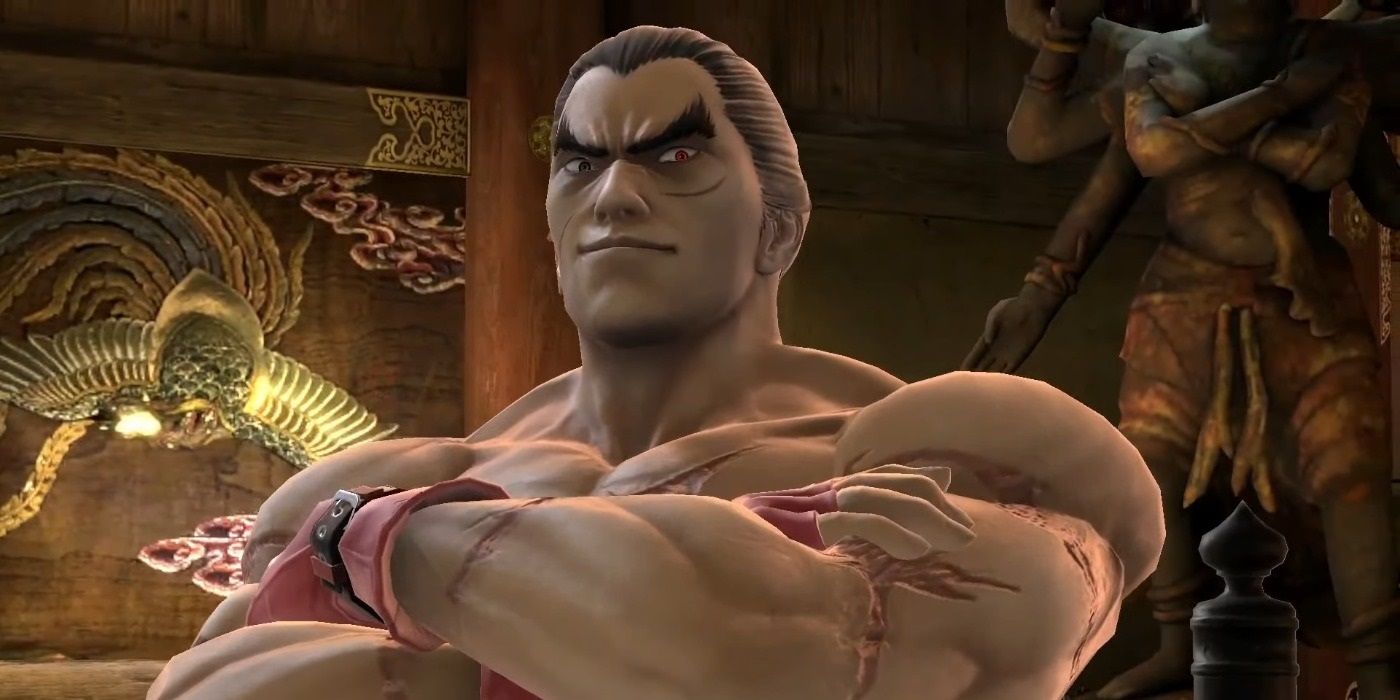 Nintendo has revealed that the next DLC character in Super Smash Bros. Ultimate is Kazuya from Tekken. He was announced during Nintendo's E3 2021 showcase.
Super Smash Bros. Ultimate has received a number of DLC characters since launch, with Piranha Plant being a free download for early adopters. The first true DLC character was Joker from Persona 5, who was announced during the 2018 Game Awards. The game will receive twelve DLC characters in total, with Piranha Plant, Joker, Hero, Banjo-Kazooie, Terry, Byleth, Min-Min, Steve, Sephiroth, and Pyra/Mythra already revealed. Masahiro Sakurai has confirmed that there won't be a third Fighters Pass, so the end appears to be in sight for the Super Smash Bros. Ultimate DLC.
Related: Nintendo Announces Smash Bros. & Splatoon High School Esports Partnership
The penultimate Super Smash Bros. Ultimate DLC character was revealed during Nintendo's E3 2021 showcase. The next fighter to be added to Super Smash Bros. Ultimate is Kazuya from the Tekken franchise. The trailer was part of the E3 Direct, which can be seen on the official Nintendo YouTube channel. A mini Direct about Kazuya will be held on June 28.
Kazuya had an awesome trailer, where he cast numerous Nintendo characters into a volcano. The only one who escaped was Kirby, who floated away. Kazuya has the same brutal fighting style from the Tekken games and can transform into Devil Kazuya in his Final Smash. It's a little disappointing to see another fighting game character after Ryu, Ken, and Terry, as it will be hard for Kazuya to play in a different manner from them. The Tekken series is full of interesting characters to choose from, and Kazuya feels like one of the most boring choices for Super Smash Bros. Ultimate, especially as there is only more DLC fighter slot available. Still, he's better than another Fire Emblem character, but only just.
The people who own the second Fighters Pass will be able to download Kazuya for free when they become available. Once Kazuya has been released, there will only be a single character remaining in the second (and final) Fighters Pass. The announcements for Super Smash Bros. Ultimate have had their highs and lows, and the pressure is on for Masahiro Sakurai and his team to deliver one final amazing reveal. If they can pull it off, then it will be a fitting finale for the best-selling fighting game of all time.
Next: Mario Kart 9 Should Be The Smash Ultimate Of The Series
The Kazuya Super Smash Bros. Ultimate mini Direct will take place on June 28.
Source: Nintendo/YouTube