Team Battle Game Pokémon UNITE Switch Release Date Announced For July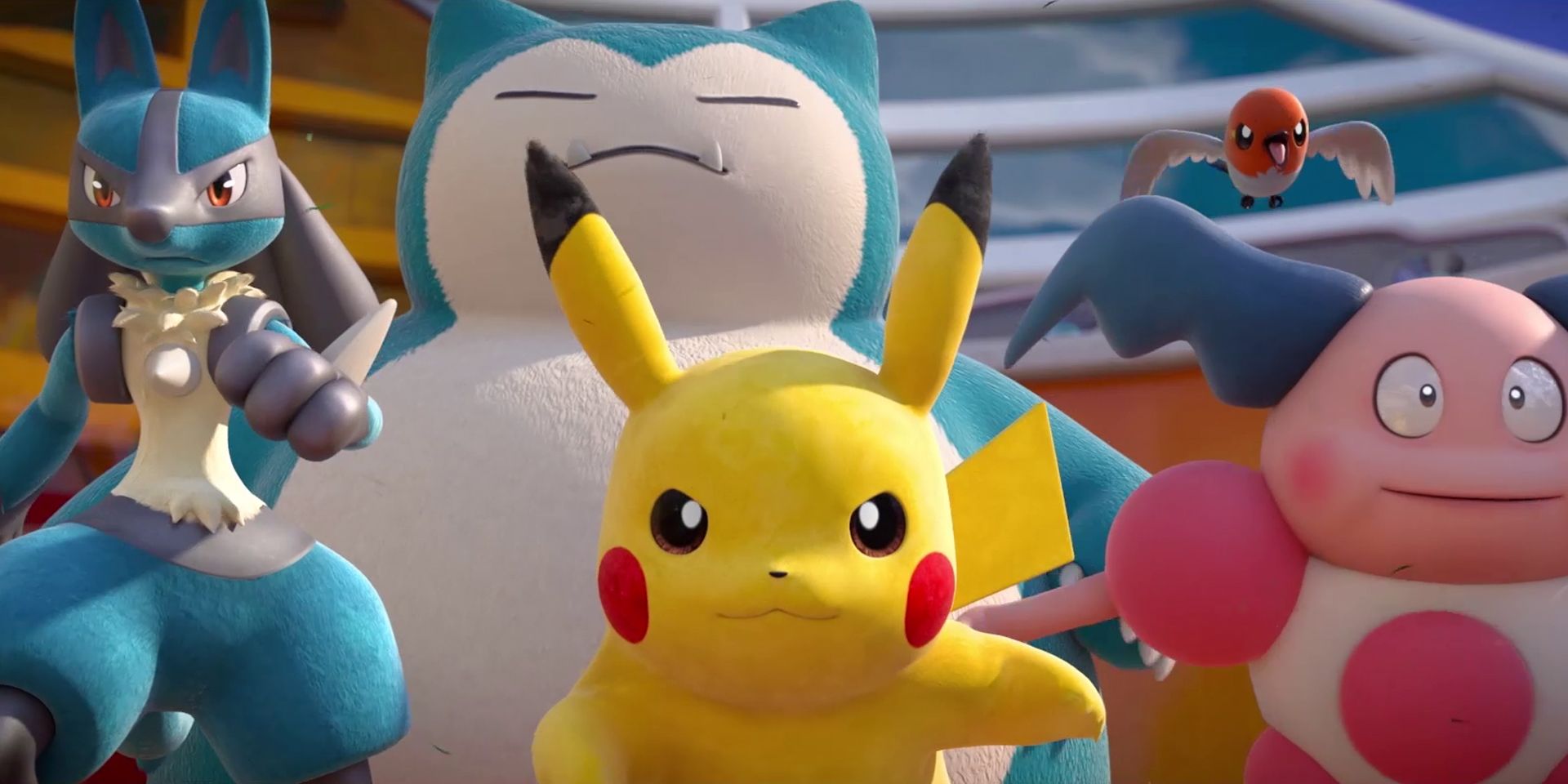 A team twist on the Pokémon formula, Pokémon UNITE will be released for the Nintendo Switch sometime in July, and it will come to mobile devices in September. The later date for the phone and tablet version (arguably part of the reason for Pokémon UNITE's title) is presumably because of the need to shift production resources.
The setting of Pokémon UNITE is Aeos Island, a location where players engage in team battles with the aim of scoring the most points before a timer runs out. Those points can be earned by defeating wild and opposing Pokémon, then depositing energy in an opposing team's goal zone. Some stadiums have different rules, including the size of teams (up to five players) and which Legendary Pokémon might appear. The game is "free-to-start" like some other Nintendo mobile and Switch titles. Realistically, though, players will be encouraged to spend on battle passes and other customization DLC, as well as Unite licenses that let them participate in Unite Battles. Those battles can also by accessed by unlocking Aeos coins through regular play, however.
Related: Pokémon GO Gym Gets Shut Down While Players Are Raiding It
The mobile version of UNITE is launching in September, and will support crossplay with June's Switch version, The Pokémon Company says. The game will also support cross-progression, so long as players sign in with their Nintendo or Pokémon Trainer Club account. For multiplatform gamers, it will effectively be mandatory, as it's needed to carry over rankings, in-game currency, and any cosmetic items for trainers and Pokémon. The title will in fact have three kinds of currency - coins, tickets, and gems, the last of these being bought with real-world money.
It's not clear when The Pokémon Company will provide more precise release dates. In the meantime it has released a new trailer, showing Pokémon UNITE's intro cinematics alongside updated gameplay footage that highlights the similarities with RTS and MOBA titles like League of Legends. This includes healthbars and even lanes, the latter of which need to be controlled to prevent goal shots.
Pokémon UNITE was originally announced in June 2020. At least two more Pokémon games are due within a matter of months, next up being Pokémon Brilliant Diamond and Shining Pearl, a merged Switch remake of the Diamond and Pearl games for the Nintendo DS. The most anticipated Switch title is easily Pokémon Legends: Arceus, shipping January 28, 2022 - that will fulfill a long-standing demand for an open-world Pokémon game, and has even drawn comparisons to The Legend of Zelda: Breath of the Wild, although it should play very differently.
Next: Roblox Makes More Daily Than Pokémon GO & Candy Crush Combined
Pokémon UNITE will be available for Nintendo Switch in July 2021 and iOS and Android in September.
Source: The Pokémon Company, The Official Pokémon YouTube Channel