The Hills: Ashley & Jason Wahler Welcome Second Baby Together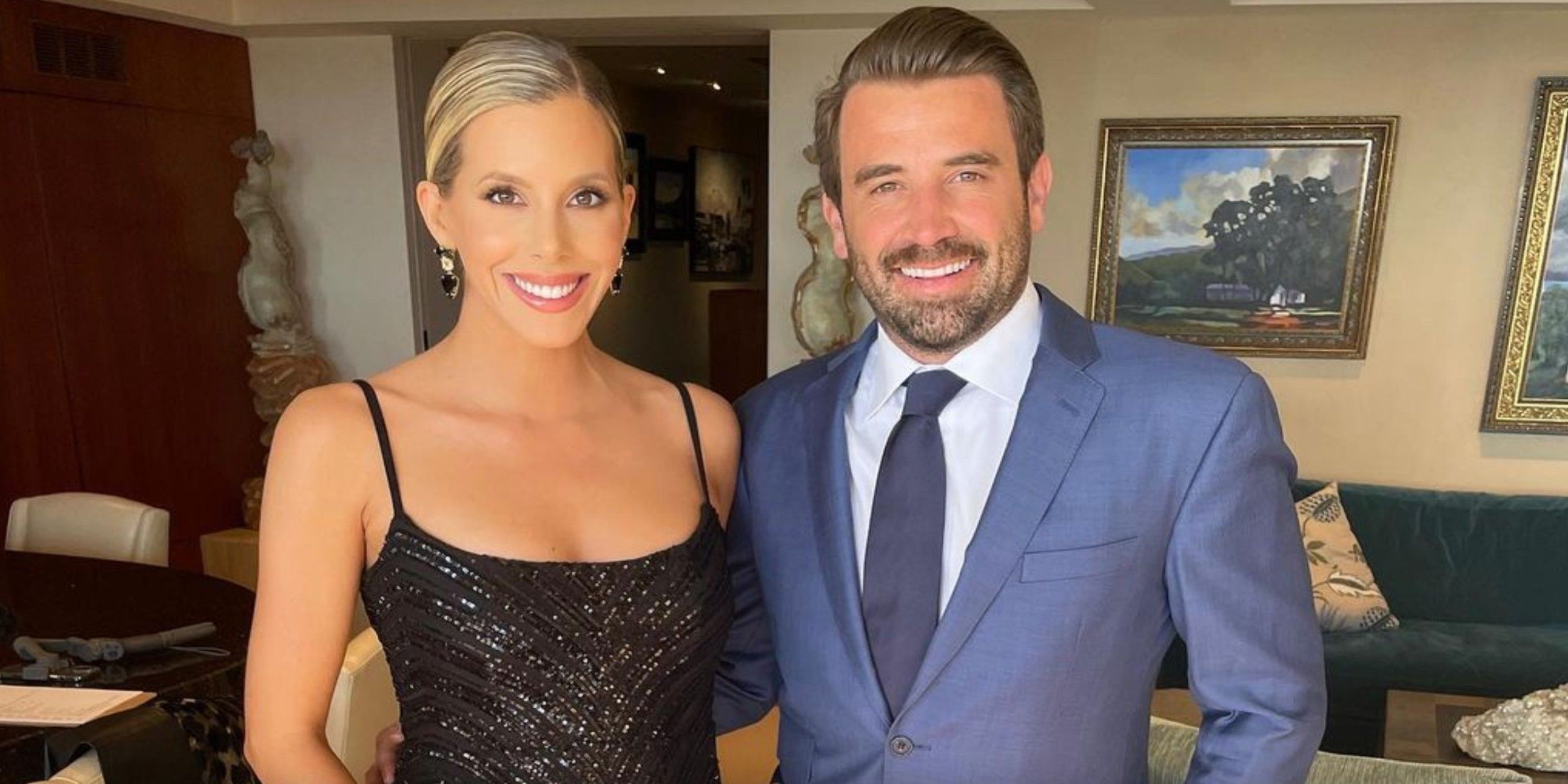 The Hills: New Beginnings stars Ashley and Jason Wahler just welcomed their second baby into the world. The couple has been through a lot over the years, and fans are thrilled to see the two doing well and growing their family.
Fans remember Jason from The Hills as Lauren Conrad's boyfriend. He was never shown in a good light on the show. He was known as the guy who cheated on Lauren back in the day before they got back together. Jason also struggled with alcohol issues on the show and eventually went to rehab to work on himself. He still discusses his struggle with sobriety on The Hills: New Beginnings season 2, even having a sobriety party thrown for him in the last episode. His relationship with Ashley has been rocky in the past due to these struggles, but it looks like the couple has managed to work things out and just gave birth to their second baby.
Related: The Hills New Beginnings: What We Know About The Status Of Season 2
According to People, Ashley and Jason are thrilled to announce their baby boy Wyatt Ragle Wahler who was born on "June 16 at 1:48 a.m." Ashley says she is so thrilled to give their little girl Delilah a baby brother to "complete our little family." She also said she couldn't wait to raise them as best as they possibly can, and she is looking forward to the close bond she will share with her son. People quoted Jason saying, "I can't wait to be his coach and for him to be my wingman and mini-me." The couple says their baby boy is the sweetest child and is very mellow.
It is obvious that Ashley and Jason are so happy to meet their son. This is no surprise considering the couple revealed that they experienced a devastating pregnancy loss on an earlier episode of The Hills: New Beginnings. Ashley got pregnant right away and was very excited, but the couple received tragic news when they went to their first ultrasound and discovered there was not a fetus. On the show, Ashley said it was a molar pregnancy that required surgery to be sure it was not cancer. "First, no baby, now maybe cancer?! My whole world came crashing down." It is heartwarming to know that this rainbow baby has brought so much joy into their lives since they have been through so much hurt and heartbreak throughout the years.
If you want to keep up with the couple, The Hills: New Beginnings is a great way to follow the Wahler's journey throughout this pregnancy. On the most recent episode, they surprised all of their friends by telling them that Ashley is pregnant and even revealed the gender of the baby at the same time. It is great to see them so happy together.
More: The Hills: Whitney Port Shares One Regret From The Show
Source: People