Titans Season 3 Trailer Teases Jason Todd's Red Hood Transformation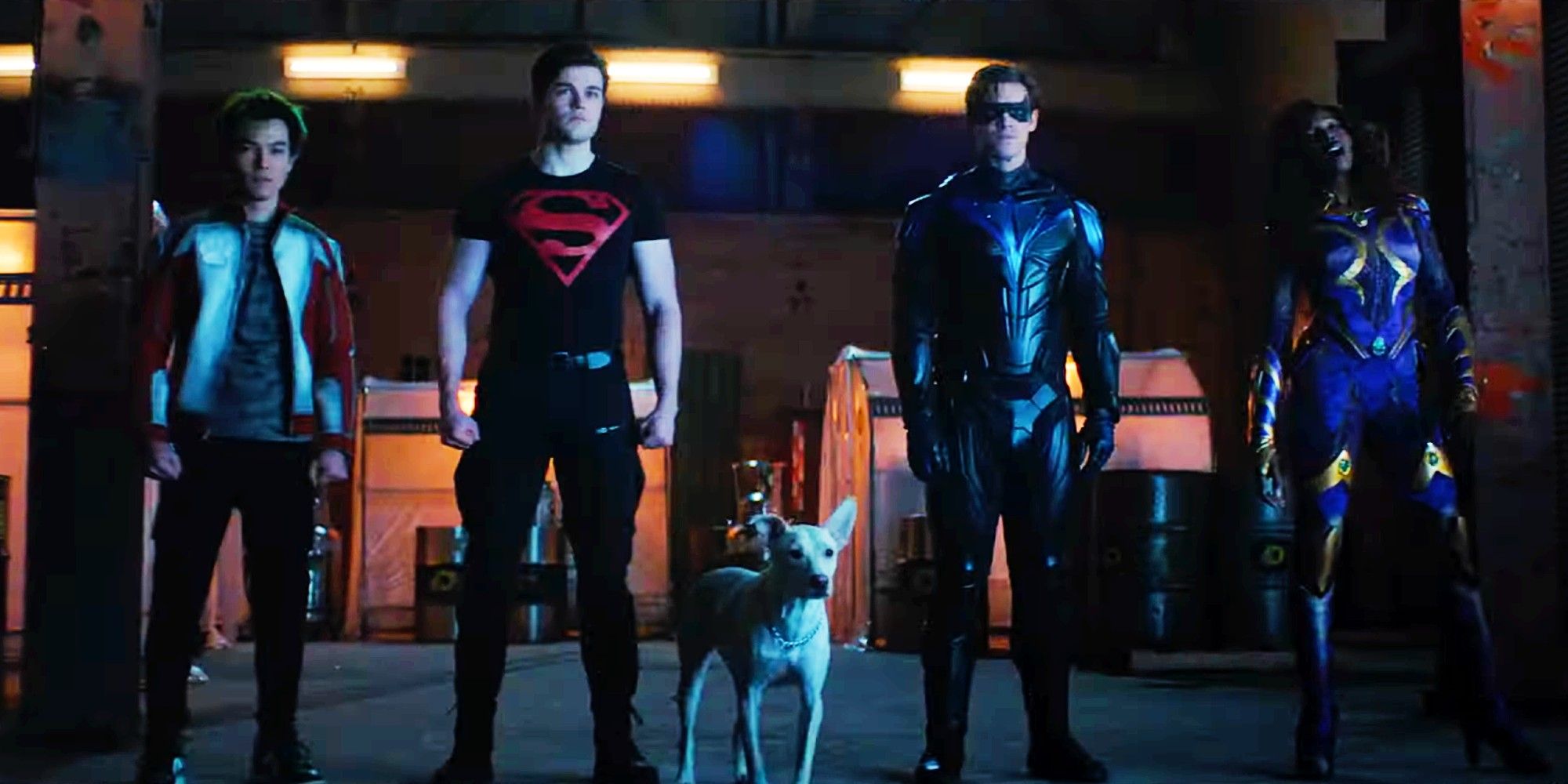 HBO Max reveals the Titans season 3 teaser trailer. The darker take on DC's Teen Titans team debuted on DC Universe in 2018, with the first season introducing the core members of the group: Dick Grayson aka Nightwing (Brenton Thwaites), Koriand'r aka Starfire (Anna Diop), Rachel Roth aka Raven (Teagan Croft) and Gar Logan aka Beast Boy (Ryan Potter). Titans season 1 also featured Hawk (Alan Ritchson) and Dove (Minka Kelly) and introduced Jason Todd (Curran Walters). Then in Titans season 2, the show expanded their cast to include plenty more DC heroes and villains, including Iain Glen as Batman, Joshua Orpin as Superboy, Conor Leslie as Donna Troy and Esai Morales as Deathstroke.
Now, Titans season 3 is moving to HBO Max and is set to introduce even more characters, with Savannah Welch playing Barbara Gordon - the daughter of Jim Gordon who's first known as Batman's sidekick Batgirl, then Oracle in the comics. Additionally, Vincent Kartheiser was cast as Dr. Jonathan Crane aka Scarecrow while Jay Lycurgo will play Tim Drake, another DC character to take on the Robin mantle following Dick Grayson. Now, with the new season set to premiere in about two months on HBO Max, the streamer has unveiled the teaser trailer.
The first Titans season 3 trailer has been released, check it out below.
More to come...
Source: HBO Max