Too Hot To Handle: What Nicole O'Brien Is Up To In 2021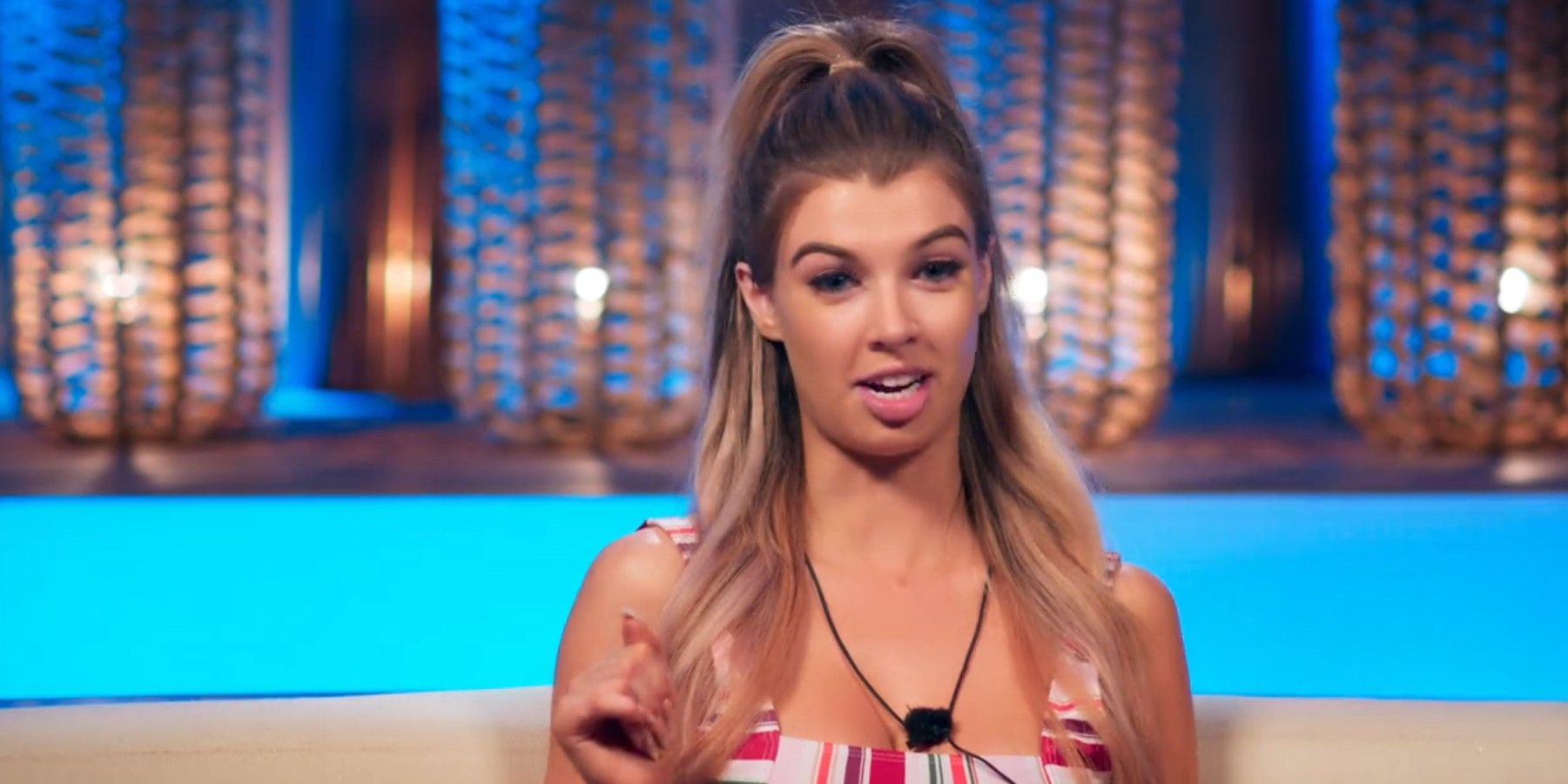 Over a year ago, Too Hot To Handle was released by Netflix and we're here to talk about what Nicole O'Brien from the drama-filled reality series is doing this year. The gorgeous (yet sometimes superficial) cast was challenged to not hook up with one another in exchange for a massive cash prize. Some cast members were able to control themselves, while others struggled. With season two on the way, fans are curious about what original cast member Nicole O'Brien is up to.
In April 2020, Netflix viewers were desperate for a pick-me-up TV show amidst the global COVID-19 pandemic. Enter Too Hot To Handle, Netflix's latest reality dating series that follows promiscuous individuals as they avoid intimate contact in an attempt to win $100,000. Around this time, other iconic reality shows debuted, including Tiger King and The Circle. Recently, the second season of Too Hot To Handle was announced and is set to premiere on June 23. Once again, various contestants will attempt to control their libidos as they try to win a substantial cash prize. Now that the new cast members have been announced, the question of what the previous cast members are up to arises.
Related: Love Island USA: Why Mackenzie Dipman & Connor Trott Have Broken Up
Nicole O'Brien has been up to a lot in 2021. The most notable success she's had is landing a record deal with I Saw it First, according to Evoke. "They only take on one artist at a time and their last artist was Emeli Sande, so I have big shoes to fill," Nicole said. "I am working on a few tracks at the moment and the first one will be released in June and it will play out before Love Island." The Irish celeb is currently planning on moving from Greenwich to Los Angeles.
During Too Hot Too Handle, Nicole didn't form a romantic connection with anyone. However, she did become besties with co-star and model Chloe Veitch. They're still close, as they were recently spotted in London, holding hands in coordinated dresses. After filming, Nicole and Bryce Hirschberg (another season one cast member) began dating. They broke up in May 2020 due to pandemic restrictions. "We decided that moving on and remaining friends would be our best option for the time being. Nicole is so lovely and if under less unusual circumstances, I'm sure that we could've had an amazing relationship!" Bryce said. "I wish her the best because she deserves it."
Speaking of Love Island, O'Brien recently revealed that she dated Theo Campbell and Cormac Murphy from the series, after appearing on Too Hot To Handle. "We were together for a few months last year. We went on holiday together and we got on really well. He came to meet my family and I went to meet his," Nicole said about Murphy, according to Sunday World. They ended up entering a long-distance relationship, but things eventually fizzled. "The distance between us was too much in the end, I couldn't come home a lot and he couldn't come here. Our interests were quite different as well and I think that we got into the romance too quickly."
Now that she's single, O'Brien admitted that she needed to stay that way. "I am filming a celebrity version of a dating show in July and August, that is all I can say at the minute. I can't have someone back home if I am on a dating show, I need to be completely single. I might come out with a boyfriend, I won't know myself!"
Following the first season of Too Hot To Handle, Nicole's fame exploded (much like bathing suit model Francesca Farago's did) and she's taken advantage of a lot of opportunities that came her way. O'Brien has also explored a colorful love life and likely used what she learned on the Netflix dating series. We're so excited to meet the new season two cast members.
Next: Too Hot To Handle Season 2: Everything We Know So Far
Source: Sunday World, Nicole O'Brien/Instagram, Evoke