You Can Try Pokémon UNITE Early (But It's Only In Japanese)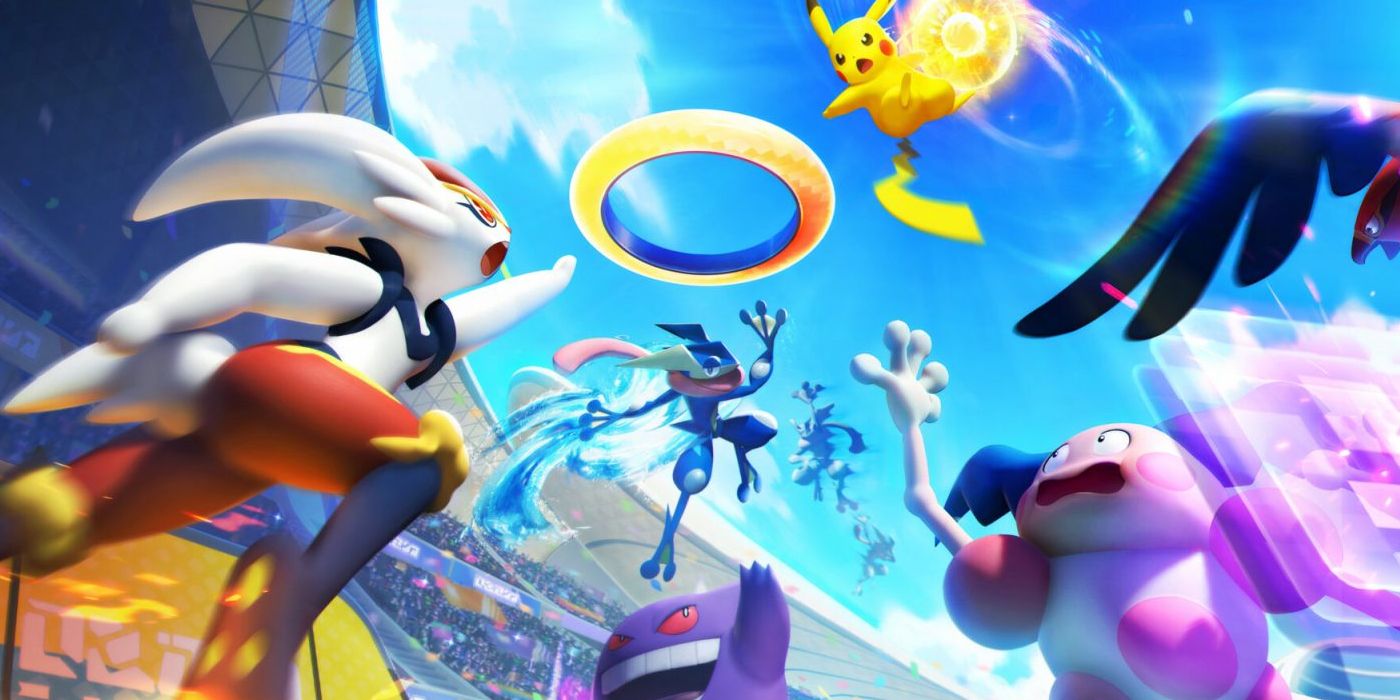 People with a Japanese eShop account on their Nintendo Switch can try out Pokémon UNITE ahead of its release later this summer. Rather than a traditional demo, it's a public network test meant to check the stability and connectivity of online matches. As one would expect for a Japanese network test of a game being developed in Japan, it's only playable in Japanese.
Pokémon UNITE was initially revealed just over a year ago in June 2020. The game is a strategic MOBA (multiplayer-online battle arena), playable on mobile devices and Nintendo Switch, and it will operate under a free-to-start model, with Pokémon costumes and items available for purchase. The game is also planned to feature cross-platform play, but it's not positive when that will be enabled.
Related: Pokémon GO Will Make Gyms & PokéStops Harder To Access Again
Pokémon UNITE's public network test was announced by the official Japanese Pokémon Twitter account (via VGC). The test is free to download and play, but will only last until Saturday, June 26. There is no word if any progress or unlocked costumes in the test version will transfer over to the full version upon release, but the short length of the test doesn't make that seem likely.
While the Pokémon UNITE network test is ostensibly for Japanese players, it is possible for gamers in other regions to join in on the fun. All it requires is a Japanese Nintendo account to download it from the Nintendo Switch eShop, which can be made easily on the company's website. There will still be a language barrier to overcome since none of the game's text or audio will be in English. However, this shouldn't be too major of an issue, as Pokémon games typically don't require high reading levels to play and understand.
The lack of a traditional demo may be disappointing to some, but it is not without precedent. Online-only games typically need stress tests to ensure that the servers will endure when the full game launches. The most famous example in Nintendo's history would be the Global Testfires for Splatoon and its sequel. Pokémon UNITE having a public network test of its own is a smart move, given the franchise's popularity, but a wider one for non-Japan regions would have probably been a good idea, too.
Pokémon UNITE is a unique take on the MOBA and Pokémon formulae, but one that fans are eager to try out. While it is unfortunate that the public network test is exclusive to Japan, it's not impossible that one will happen in North American and European markets in the weeks leading up to release. Those determined to experience the game before launch, however, won't let something as simple as a Japanese Nintendo account stop them from giving the game a shot. As the first MOBA in Pokémon's library, there's a lot riding on the game launching successfully. Hopefully, the time and resources put into it ensure it has as smooth a launch as possible.
Next: Pokémon Center Giving Refunds, Free Cards For Chilling Reign Pre-Orders
Pokémon UNITE will be available for Nintendo Switch in July 2021 and will launch for iOS and Android in September.
Source: Pokémon/Twitter (via VGC)