10 Theme Park Rides That Deserve A Movie Adaptation | ScreenRant
In recent years, there have been multiple attempts to translate the popularity of a theme park ride into popularity at the theatrical box office. While these efforts don't always work out, film series such as the Pirates of the Caribbean franchise have proved that there is potential for these kinds of adaptations.
RELATED: 10 Best Disney Rides And Attractions With Great Storylines
There is an abundance of theme parks around the world, each one filled with attractions. While not all rides have the potential for a quality film adaptation, there are some that have stories that are made to be shown on the big screen.
10

Space Mountain (Disney Parks)
Located at 5 of the 6 Disney parks around the globe, this attraction takes guests on a fast-paced roller coaster ride through the galaxy. It has been a staple of Disney parks since opening at Walt Disney World in 1975 (according to WDWInfo), debuting in Disneyland two years later.
The theming and popularity of this ride make it a shoo-in for a feature film adaptation. With its intergalactic theming, there is no reason why this couldn't make for fun science-fiction, family entertainment.
9

Mission: SPACE (EPCOT)
One of the more intense thrill rides at the park, guests become astronauts on an interplanetary trip to Mars. Choosing either the Orange version or the less-intense Green version, guests must navigate their spaceship to a safe landing.
RELATED: 10 Best North American Amusement Parks That Are Open Year-Round
With a pre-show video (per WDWNT) that previously starred Gary Sinise (Forrest Gump), as well as an exciting story, Mission: Space is a ride that is clearly meant for the big screen. While the attraction may be too intense for some riders, they should be able to handle a feature film version of the ride.
8

Mystic Timbers (Kings Island)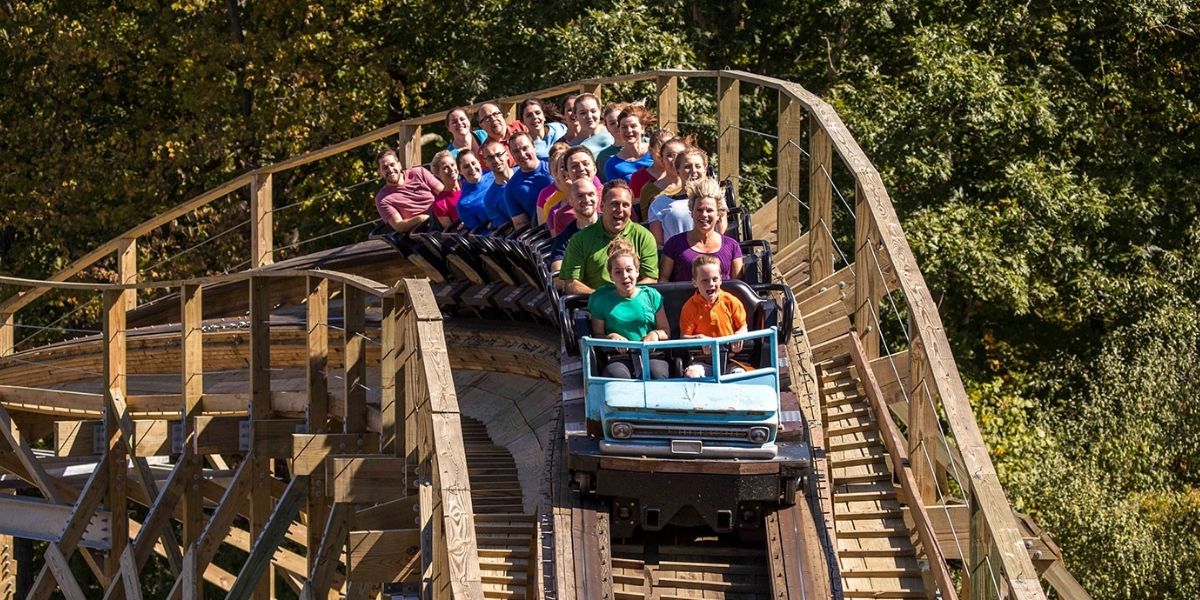 The marketing for this wooden roller coaster teased the final portion of the ride, which covered by a wooden shed, with the phrase "what's in the shed?". Once the ride opened in 2017, riders discovered that the interior of The Shed showed a restricted, overgrown area with some creepy creatures living there, according to WKYC.
Given how vague the sequence in The Shed is, this attraction would be a great pick for a film adaptation. The film could explore the intense backstory of The Shed.
7

Grizzly River Run (Disney California Adventure)
Located in the Grizzly Peak Airfield section of Disney California Adventure, this water ride sends guests hurtling down river rapids in a circular tube, getting ever more soaked as they flow along a route themed around northern California state parks.
RELATED: 10 Disney Movies That Shockingly Don't Have Themed Rides In Disney Parks
With the ride centered around the picturesque Grizzly Peak, the location is just one of the many reasons that this attraction could work as a feature film. In addition, the various details throughout the ride hint at an interesting backstory for the fictitious company running this ride.
6

Expedition Everest (Disney's Animal Kingdom)
The tallest rollercoaster in Orlando, this thrilling Disney World rollercoaster takes riders on a fast-paced journey through the world's tallest mountain as they try to escape the grasps of the Yeti.
This ride's story is filled with intensity and thrills, making it a great candidate for a feature film adaptation. With the recent disaster film Everest being a moderate hit with fans, there is definitely potential for another story about the mountain.
5

Journey Into Imagination With Figment (EPCOT)
Since its opening in March of 1983 (according to the official Disney Parks blog), Journey Into Imagination has been a must-ride for many visitors to EPCOT. Led by the cartoon dragon Figment, this dark ride takes guests through a journey into their own imagination.
This is one of Walt Disney World's few dark rides that hasn't been adapted into a feature film but is arguably one of the ones best fit to be adapted. Figment is a beloved character, and a film could depict imagination in a visually memorable way.
4

Mystery Mine (Dollywood)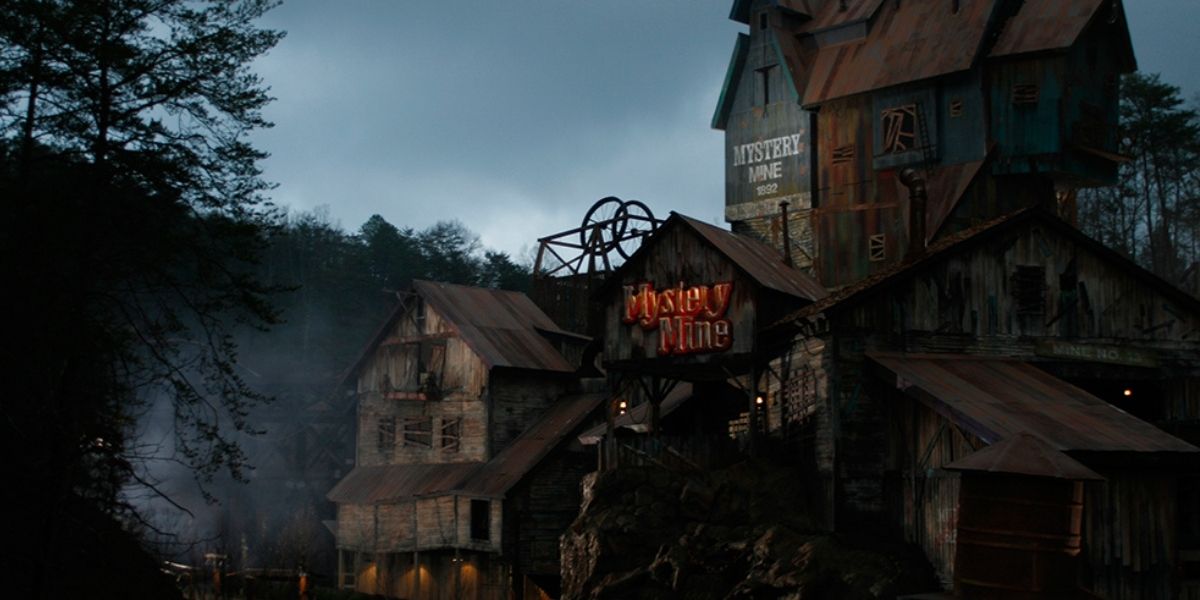 Located in Pigeon Forge, TN, the ride is themed around an abandoned mine shaft where strange things seem to be occurring. This roller coaster takes riders on an exhilarating ride filled with steep drops and various upside-down elements.
RELATED: 10 Iconic Simpsons Locations That Should Be Featured At A Themed Disney Land
This is a really well-themed ride, with a creepy atmosphere and a thorough story, at least for a theme park ride. It is ripe for a film adaptation because of its atmosphere and the potential for the film to have some quality, fun scares.
3

Haunted Mine Drop (Glenwood Caverns Adventure Park)
Located on a peak high above Glenwood Springs, CO, this is a unique drop tower in that it actually drops riders underground into the caverns below, according to 9 News. Themed around an old mineshaft that may be haunted, this attraction has a memorably creepy story.
The ride's notable layout and creepy atmosphere have made it a popular must-do for thrill-seekers. It has the potential for a thrilling film adaptation.
2

Superman: Escape From Krypton (Six Flags Magic Mountain)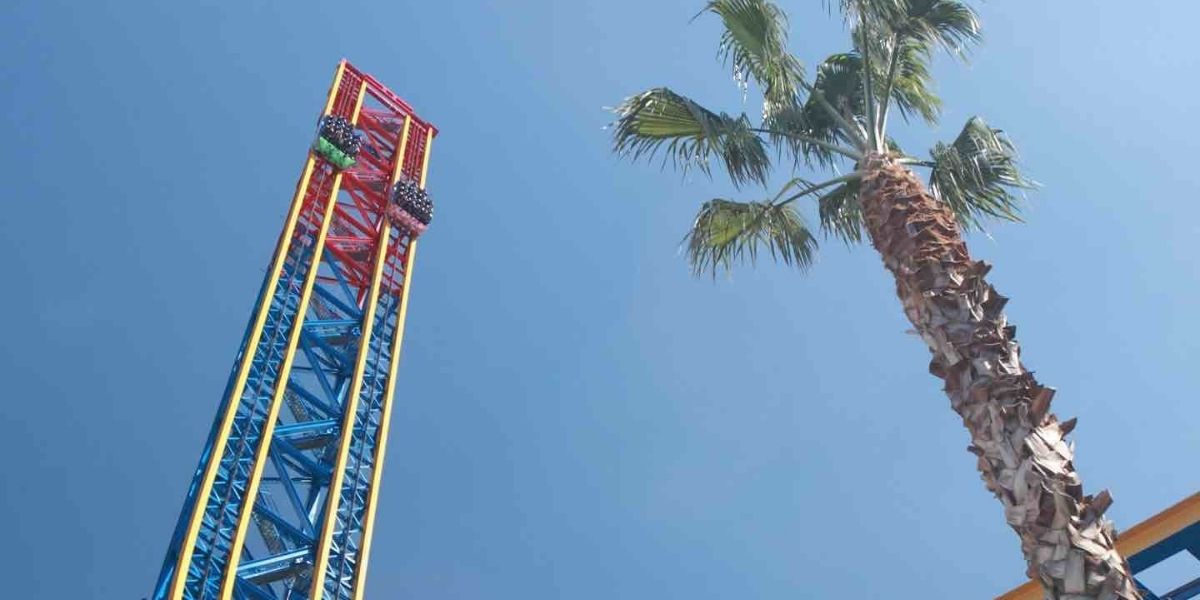 One of the tallest roller coasters in the world, this ride shoots riders out of a station covered in the dangerous kryptonite substance, accelerating from 0 to 104 mph in less than 4 seconds before climbing up the 415 foot tall tower, per the Roller Coaster Database.
While the ride's theming isn't quite as strong as other rides on this list, the basic idea of Superman having to escape from a place covered in kryptonite is a promising story that definitely could be portrayed in a film.
1

Journey To The Center Of The Earth (Tokyo DisneySea)
Based on the classic adventure novel by Jules Verne, riders are transported to the center of the earth with the help of Captain Nemo. After racing through various subterranean environments before they escape to the surface after being chased by giant lava monster.
Even though there have been previous film adaptations of Verne's novel, this ride's more adventurous and kid-friendly elements would allow for a fresh take while keeping the classic elements of the story as well.
NEXT: 5 Walt Disney World Rides That Are Better With Friends (& 5 That Are Better Solo)