10 Upcoming Projects Where You Can See The Cast Of Jupiter's Legacy
Although it proved to be a mega-popular, highly-viewed Netflix original, Jupiter's Legacy was recently canceled by the streaming platform after just one season. The superhero series concluded with a major twist revelation regarding the character of Brainwave (Ben Daniels) that was clearly set up to be resolved in season 2 and beyond. But now that those plans have been dashed, the cast of the series now looks forward to what's next for their respective careers.
RELATED: Jupiter Legacy Characters, Ranked By Likability
In addition to Daniels, Jupiter's Legacy stars Josh Duhamel, Leslie Bibb, Matt Lanter, Andrew Horton, Elena Kampouris, Tyler Mane, and more. Some have lined up future projects and some have not.
10

Josh Duhamel - Shotgun Wedding (June 29, 2022)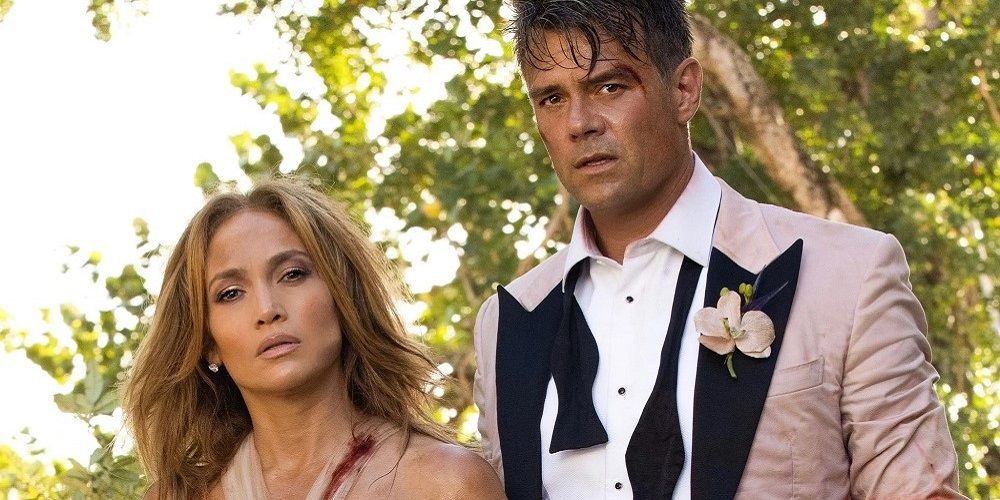 Jupiter's Legacy lead, Josh Duhamel (Sheldon Sampson), has a trio of projects in various stages of production, but only one has been given an official release date. The project is called Shotgun Wedding, an action-packed rom-com about a couple's lavish wedding ceremony seized by armed criminals.
Duhamel will play Tom, a man who begins to get cold feet ahead of his destination wedding to Darcy (Jennifer Lopez). As they invite their contentious families to the wedding, the attendees are held hostage by criminals.
9

Ben Daniels - Benediction (TBD)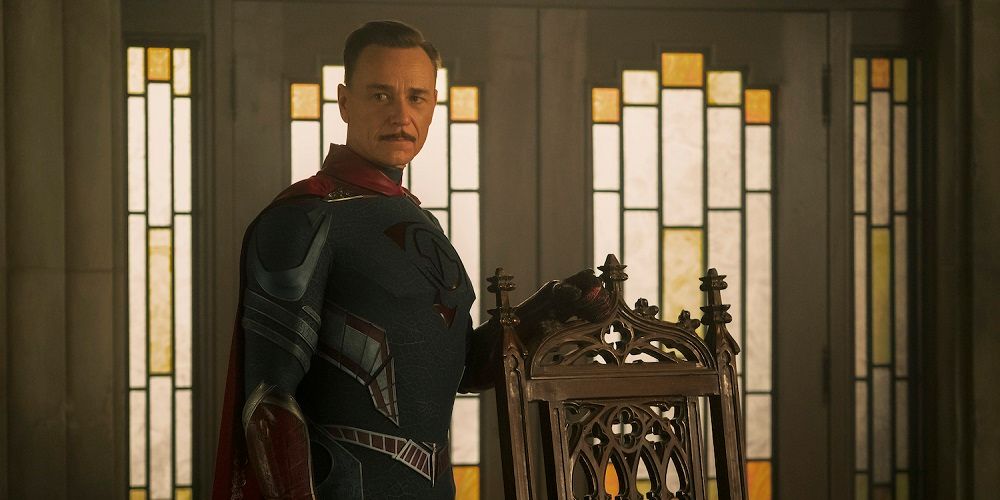 British actor Ben Davies is poised to star in the upcoming biopic Benediction, in which the life of English luminary, Siegfried Sassoon, is explored. Written and directed by Terrence Davies, the film has yet to lock a release date.
RELATED: The Most Powerful Characters In Jupiter's Legacy, Ranked
Sassoon was a famed English poet, scribe, and gallant soldier whose articulate descriptions and criticisms of the horrors of WWI made him a known dissenting protestor. Daniels is set to play Dr. Rivers, a key figure in Sassoon's life.
8

Leslie Bibb - God's Favorite Idiot (TBD)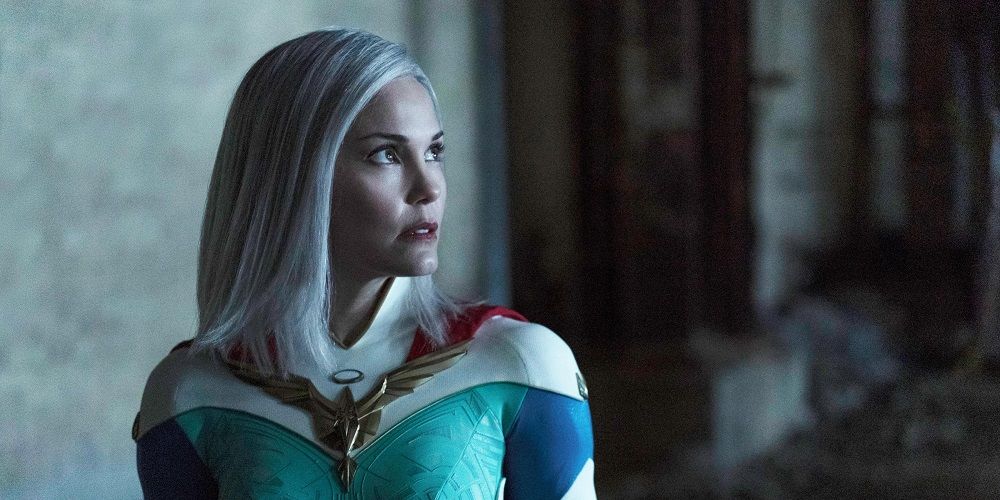 Leslie Bibb starred as the superheroic Grace in Jupiter's Legacy. Looking ahead, she has a pair of upcoming projects, one on the big screen and one on the small.
In addition to the currently-filming horror film The Inhabitant alongside Dermot Mulroney, Bibb is set to star as Satan in the upcoming sitcom, God's Favorite Idiot. The Netflix original also stars Melissa McCarthy, Ben Falcone, Usman Ally, and Kevin Dunn, and follows a tech-support employee, who learns he is the direct messenger of God.
7

Matt Lanter - Passing Through (TBD)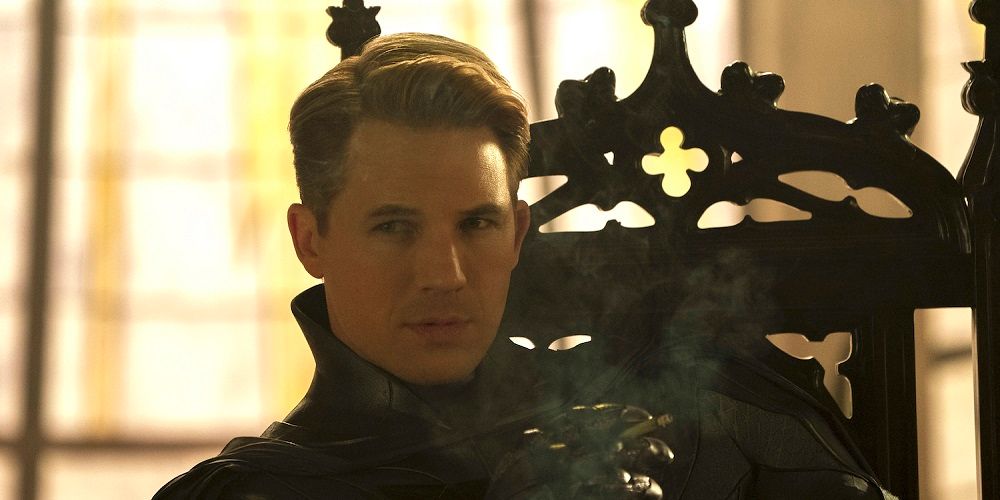 After starring as George Hutchence (aka Skyfox) in Jupiter's Legacy, Matt Lanter has a pair of movies currently in pre-production. The first is an action film called Passing Through, and the other is a thriller entitled 13 Steps.
RELATED: 10 Best Superhero TV Shows To Watch Right Now, Ranked (According To IMDb)
Passing Through follows the story Daniel, a homeless boy who becomes an army hero. Upon his return home from battle, he reconnects with his mentor (Lanter) and begins caring for him. Lanter will also play Reverend Blake Kreishel in 13 Steps, a religious thriller co-starring Tony Todd.
6

Tyler Mane - Psychosis (TBD)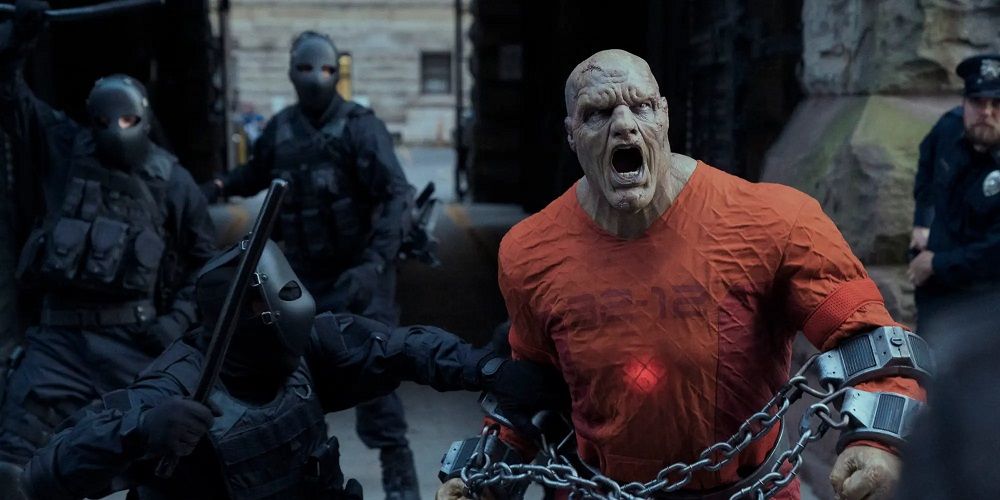 Longtime actor Tyler Mane, who played Blackstar on Jupiter's Legacy, has a number of genre projects currently in the works. In addition to the medieval Kevin Sorbo series Knight's End, Mane recently wrapped a horror film called Psychosis.
Psychosis follows college students Jeff and Collin, who arrive at a police station with footage of a murder they captured on their weekly blog series. Once they show the video to Detective McLaren (Paul Stevans), the killers decide to stalk them. Mane plays McLaren's relative, Jared.
5

Gracie Dzienny - First Kill (TBD)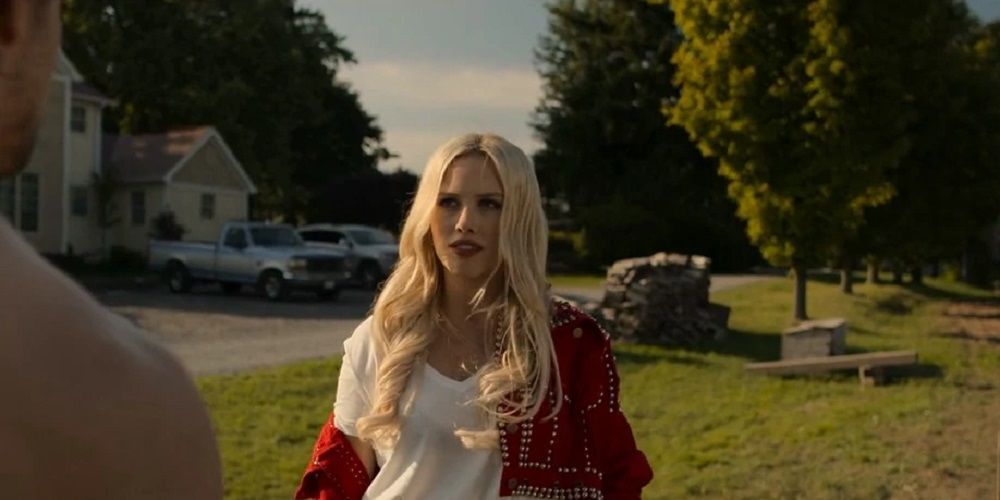 Upon ending her run as Ruby Red in Jupiter's Legacy, Gracie Dzienny has lined up a role as series regular in the upcoming Netflix YA vampire series, First Kill. She will play the role of Elinor.
RELATED: TV Vampires Ranked From Least To Most Powerful
Based on a short story by bestselling author Victoria V.E. Schwab, First Kill follows Juliette (Sarah Catherine Hook), a teenage vampire who logs her first fatality. When Juliette unknowingly chooses vampire hunter Calliope (Imani Lewis), the new girl in town, all hell breaks loose.
4

Kurtwood Smith - Ultra City Smiths (July 22, 2021)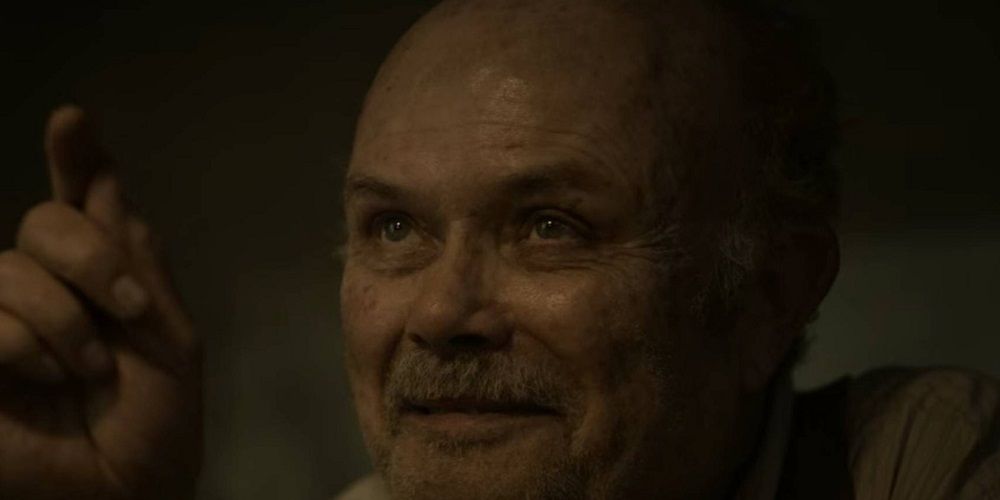 Set for an AMC+ debut on July 22, 2021, is Ultra City Smiths, a new series starring Jupiter Legacy alum Kurtwood Smith. The animated dramedy stars Da'Vine Joy Randolph and Jimmi Simpson as a pair of detectives in search of Mega City's most powerful business tycoon (Smith).
With narration from Tom Waits and supporting turns from Kristen Bell, John C. Reilly, Tim Meadows, and more. The stop motion series will feature six episodes in season 1.
3

Conrad Coates - Far Cry 6 (October 7, 2021)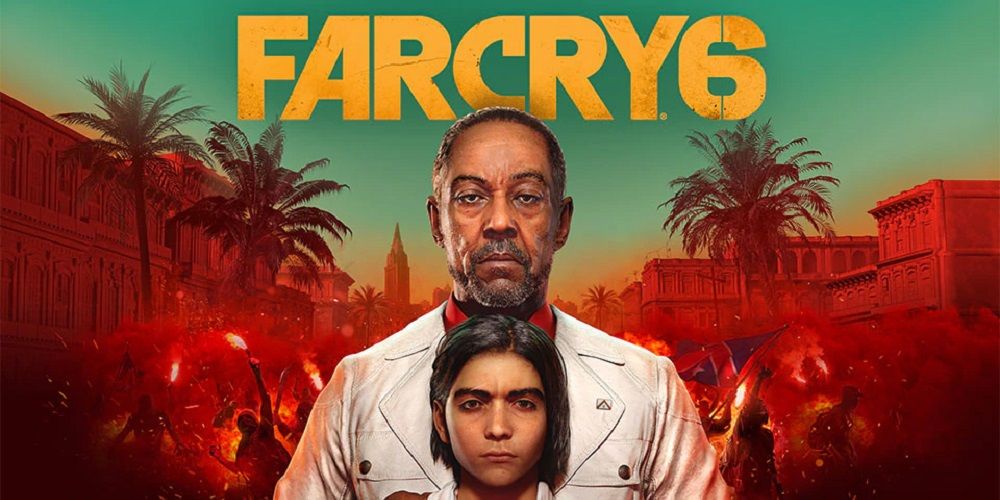 After delivering a memorable turn as the ship Captain in Jupiter's Legacy, veteran actor Conrad Coates will lend his voice to Far Cry 6, a much-anticipated video game set for release this upcoming fall.
RELATED: 10 Awesome Tattoos Inspired By Far Cry 3
Directed by Grant Harvey, the action-adventure game will follow Anton Castillo (Giancarlo Esposito), the tyrannical ruler of Yara, who will stop at nothing to revive his nation and bestow ultimate power to his son, Diego (Anthony Gonzalez). No details have yet been provided for Coates' character.
2

Meg Steedle - A Christmas Retreat (TBD)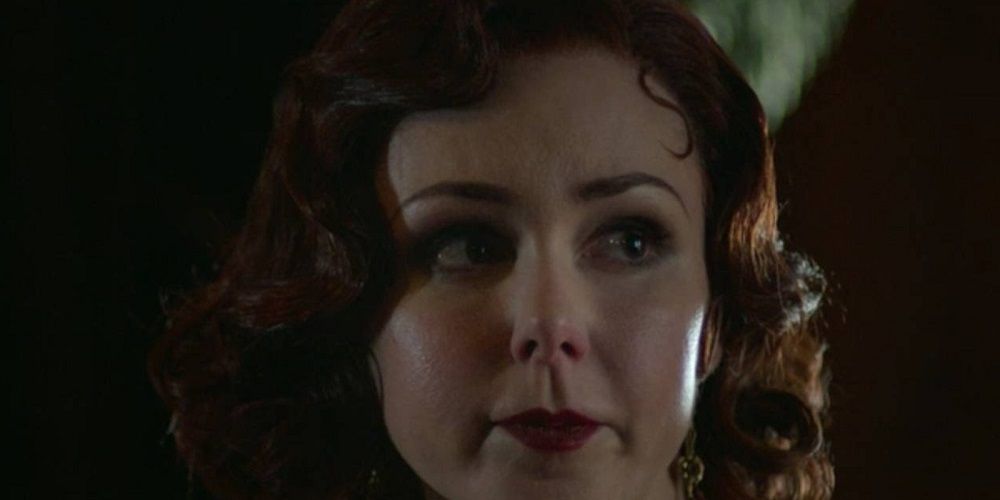 Meg Steedle appeared in five of eight Jupiter Legacy episodes as Jane. This holiday season, Steedle is poised for A Christmas Retreat. She will play a character named Olive Olsen.
Written and directed by Jake Helgren, the film centers on Mikaela Leighton (Krystal Joy Brown), a successful author of the romance series Maya Takes the Town. Beset with writer's block, Mikaela reignites her famous deceased mother's writer's convention at her father's wintery chalet to find inspiration. Along the way, she forges a romance with writer Levi (Curtis Hamilton).
1

Anna Akana - Hungry (TBD)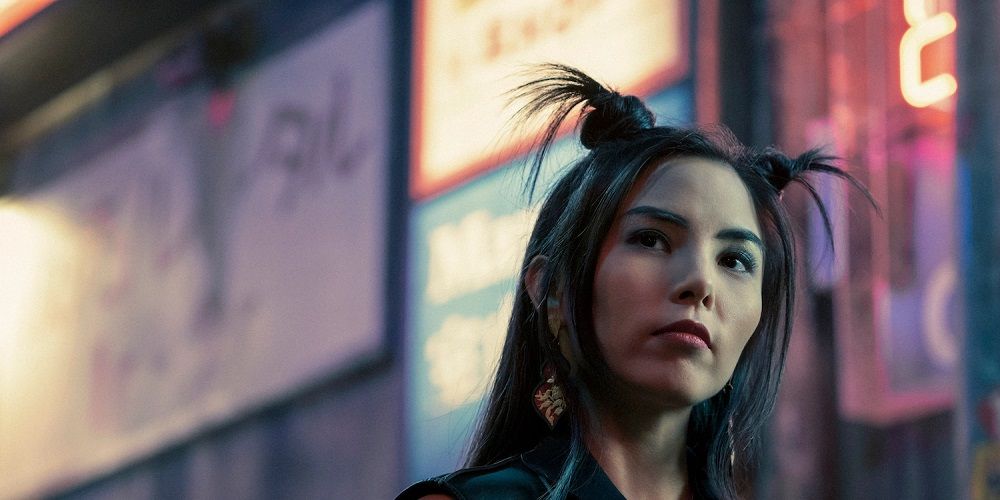 Anna Akana had one of the most dramatic endings on Jupiter's Legacy as Raikou, Walter's secret daughter. Looking ahead, Akana has a handful of impending projects in the works, including a TV movie called So Much that she co-wrote. Starring alongside Demi Lovato and Valerie Bertinelli, Akana is also set to appear in comedy, Hungry, and will play a series regular named Wednesday.