90 Day Fiancé: Fans Fear for Michael Amid Angela's Bad Behavior
After seeing the latest episode of 90 Day Fiancé: Happily Ever After, many viewers are concerned for Michael Ilesanmi's well-being. His wife, Angela Deem, still appears to be displaying abusive behavior on the screen. It seems like Michael's silent treatment didn't work on the newly transformed Angela because she is still disrespecting him. Many 90 Day Fiancé viewers may remember that Michael was frustrated to see that Angela had two life-threatening surgeries without considering his opinion.
After the weight loss surgery, she started talking about having a facelift and skin removal surgery. Michael became even more furious seeing Angela splurging on different cosmetic procedures instead of saving money for having a baby. He stopped taking her calls and started hanging out with his Nigerian friends as a single man. At that moment, many fans were relieved to see that Michael was finally standing up for himself. When he eventually picked up Angela's call, he told her to stop using abusive words toward him.
Related: 90 Day Fiancé: Angela Mocked for Photo Showing Her At '120 Years Old'
But, this new transformation in Michael's personality didn't last. He became scared that he would lose Angela forever. He apologized to his wife, and eventually, the couple had a steamy video call on 90 Day Fiancé: Happily Ever After. Even though the couple resolved their issues, many viewers think that it isn't going to end well for Michael. A fan shared their thoughts on Reddit, writing, "Michael's spirit is completely broken - Angela is such a textbook abuser." The fan questioned why Angela couldn't treat her husband with respect. The fan continued, "Michael needs to leave her and withdraw all applications." Other 90 Day Fiancé viewers agreed that Michael should let go of his marriage because a green card or American citizenship isn't worth it.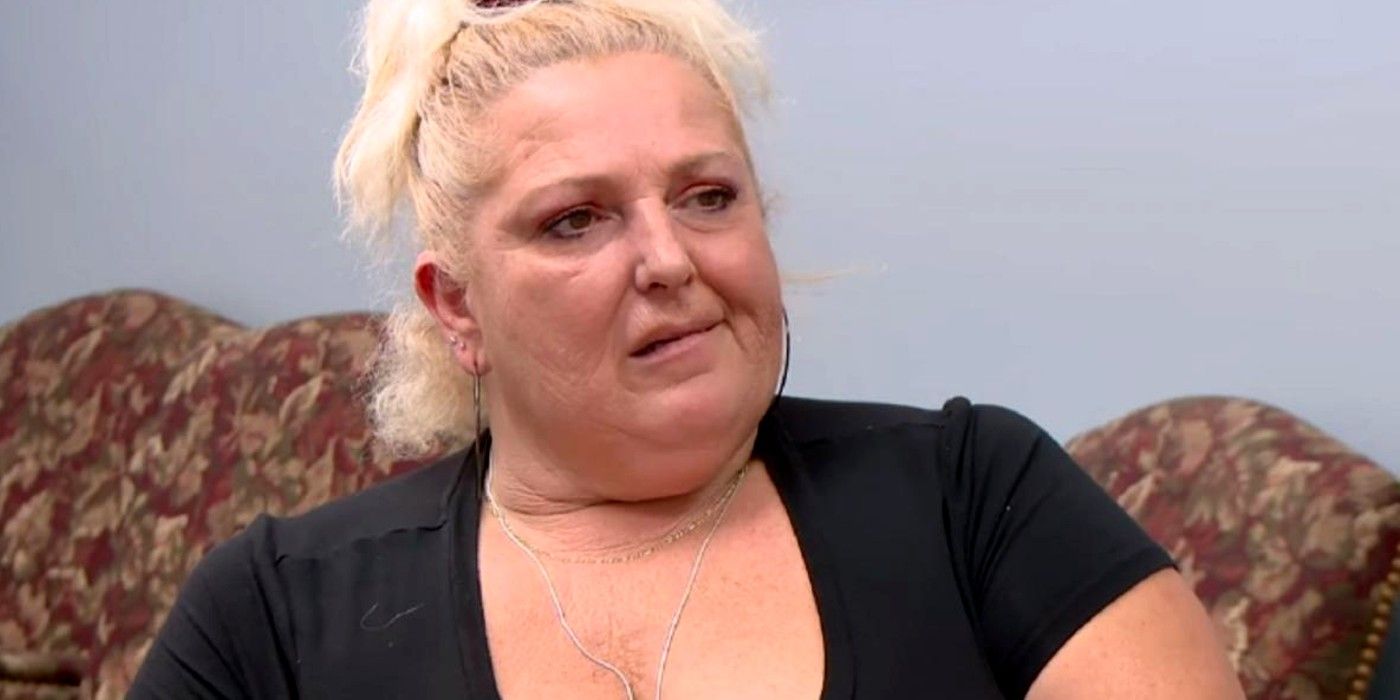 He has been advised to marry a Nigerian woman who can understand his culture and respect his feelings. A fan called Angela Deem's toxic behavior repulsive and wrote, "Even if it is only entertainment, it's not right to speak to anyone in that way." Another fan commented, "I feel so bad for Michael, he may not be perfect but he is a decent man who is capable of love and has real feelings." Someone mentioned that if Michael managed to come to the United States, he would be living his life with several restrictions.
He may not be allowed to socialize with other people, have a job, get a driver's license or hang out with new people. Viewers' concerns make sense because, in the last few seasons, the 55-year-old meemaw has shown her overly jealous nature whenever her man speaks to a young and attractive woman. Lately, the unspoken queen of the 90 Day Fiancé franchise is receiving a lot of flack from fans. She might have to change her behavior because viewers aren't finding it entertaining anymore. There was a time when her loud voice and cackle were considered amusing, but she has now crossed the limit. Angela is getting on many 90 Day Fiancé: Happily Ever After viewers' nerves.
Next: 90 Day Fiancé: Angela Flaunts Glamorous Look & Dance Moves On TikTok
Source: Reddit