90 Day Fiance: Libby's Aunt Called the Worst of the Potthast Family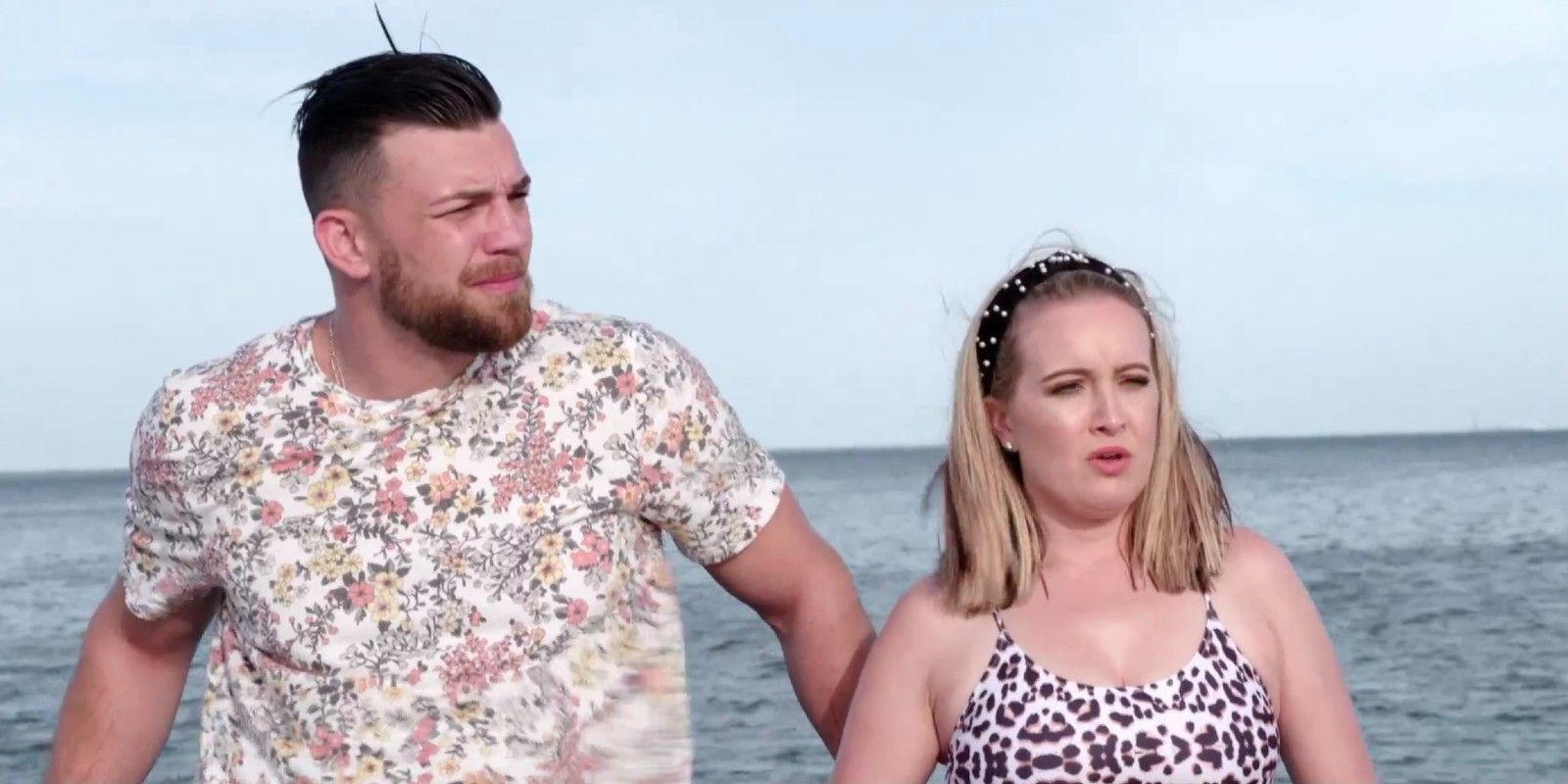 There's a new Potthast family villain that Libby and Andrei Castravet now have to contend with on 90 Day Fiancé: Happily Ever After? The introduction of Chuck Potthast's sister, Sue, and father, Charles, added more layers to the chaotic Potthast family drama. Sue is now being blasted as the latest Potthast family member to behave in a shocking and offensive manner on the 90 Day Fiancé spin-off show.
The Potthast family has been engaged in a season of drama, as their family RV trip has been the perfect setting for Libby's sisters Becky and Jenn to continue to argue with Andrei. While Becky has been blasted for acting out, Charlie flew ahead and was already with Sue and Charles when the rest of the family arrived. This led to the extended Potthast relatives already having preconceived negative opinions of Andrei. Though they had never met Libby's Moldovan husband, Charlie's intense dislike for his brother-in-law already clouded Sue's perceptions. She proceeded to be verbally rude to Andrei and display language that some viewers believed was anti-immigrant. Overall, fans were not impressed with the latest Potthast family members to be introduced.
Related: 90 Day Fiancé: Brandon's Parents Labeled Master Franchise Manipulators
One viewer took to Reddit to call out Sue. "Libby's aunt is the worst," the user titled the post. "She instigates fights and then tells him to calm down. She demonstrates clear anti-immigrant feelings. And can't see her hypocrisy telling a story about Chuck getting a loan so Andrei has to work from the ground up. She's easily the worst," they wrote. Many viewers voiced that they were angry over Sue's story that Chuck came from nothing because they believe it fails to regard Chuck's privilege. Viewers are now categorizing Sue with the same villain label as the rest of the family. "Libbys family is just the worst (all of them)," one user declared. Many agreed that Libby, Andrei, and the extended Potthast family were all equally negative people.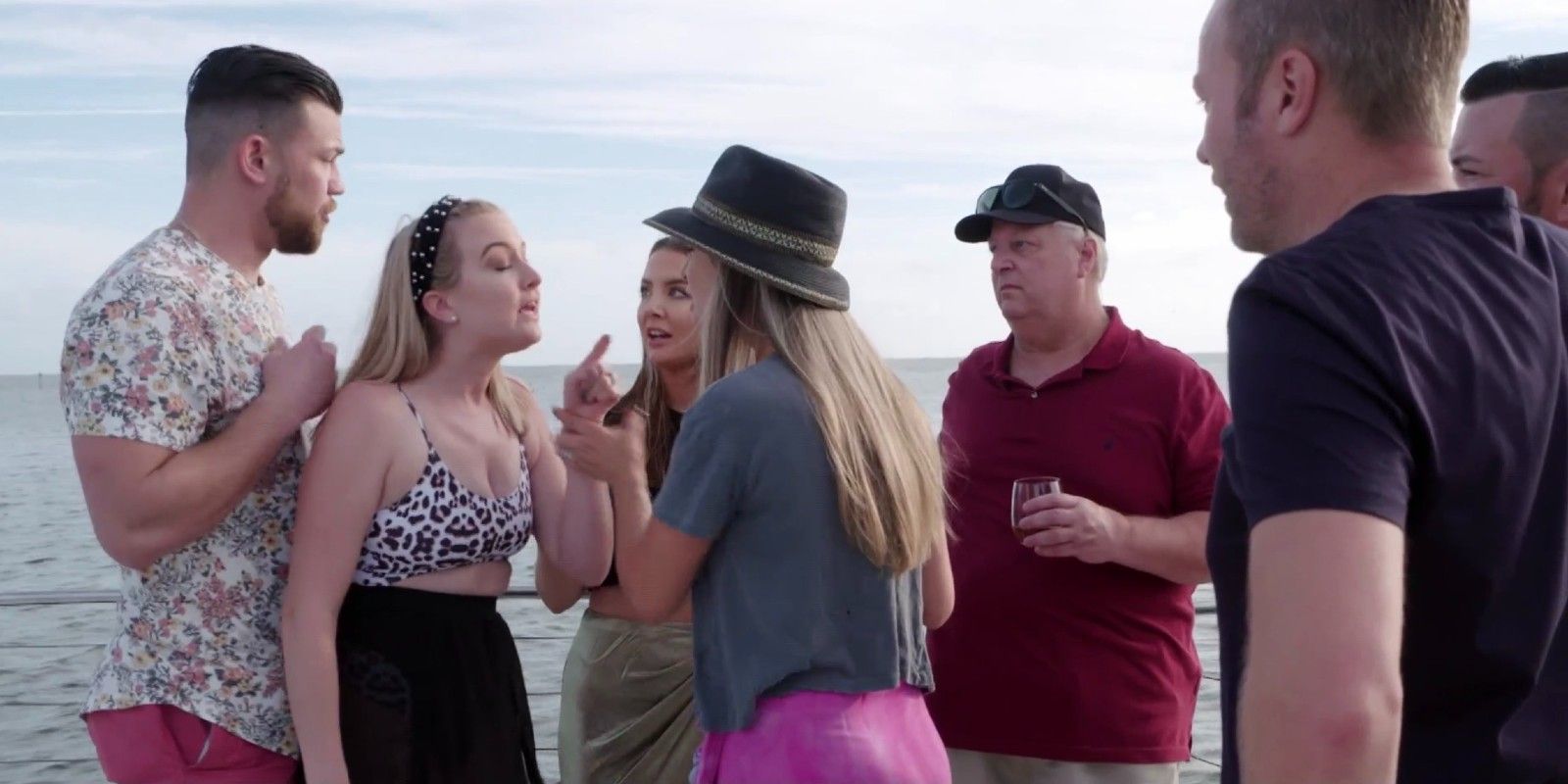 While many viewers were annoyed by Sue and Charlie putting Andrei down and the family questioning his intentions with Chuck and his business, others thought Libby wasn't much better. "Libby is no better! Instead of supporting her husband, she continues to whine to her backstabbing sisters, knowing they will use every word as a weapon against Andreaaaa," another commenter wrote. Libby has been accused of aggregating issues in the past, as she complains to her family about her husband but then takes his side when her family calls him out for his behavior. "They are literally a Q-Anon supporting trash family. I'm not shocked that their views on immigration are backwards," an angry commenter voiced about the Potthast family. Viewers were memorably enraged when Libby's family was extremely rude to Andrei's family during their visit for the couple's lavish wedding. Many consider the Potthast family to be stuck up and elitist despite the embarrassing way they behave.
Overall, viewers have voiced criticism for every member of the Potthast family. Becky and Jenn are called out for instigating drama, while Charlie is considered equally as combative as Andrei. Meanwhile, viewers think Libby fans the fire of familial chaos and Chuck enables his children by giving them money that inflates their egos. Sue is now the latest Potthast family member to be categorized by 90 Day Fiancé: Happily Ever After? viewers as insufferable. Unfortunately, the Potthast family might not be going away anytime soon if they really end up getting their own spin-off show.
Next: 90 Day Fiance: Cast Members Who Feel Bullied By Franchise Fans
Source: Reddit