90 Day Fiancé: Michael Admits He Fears Angela is Considering Divorce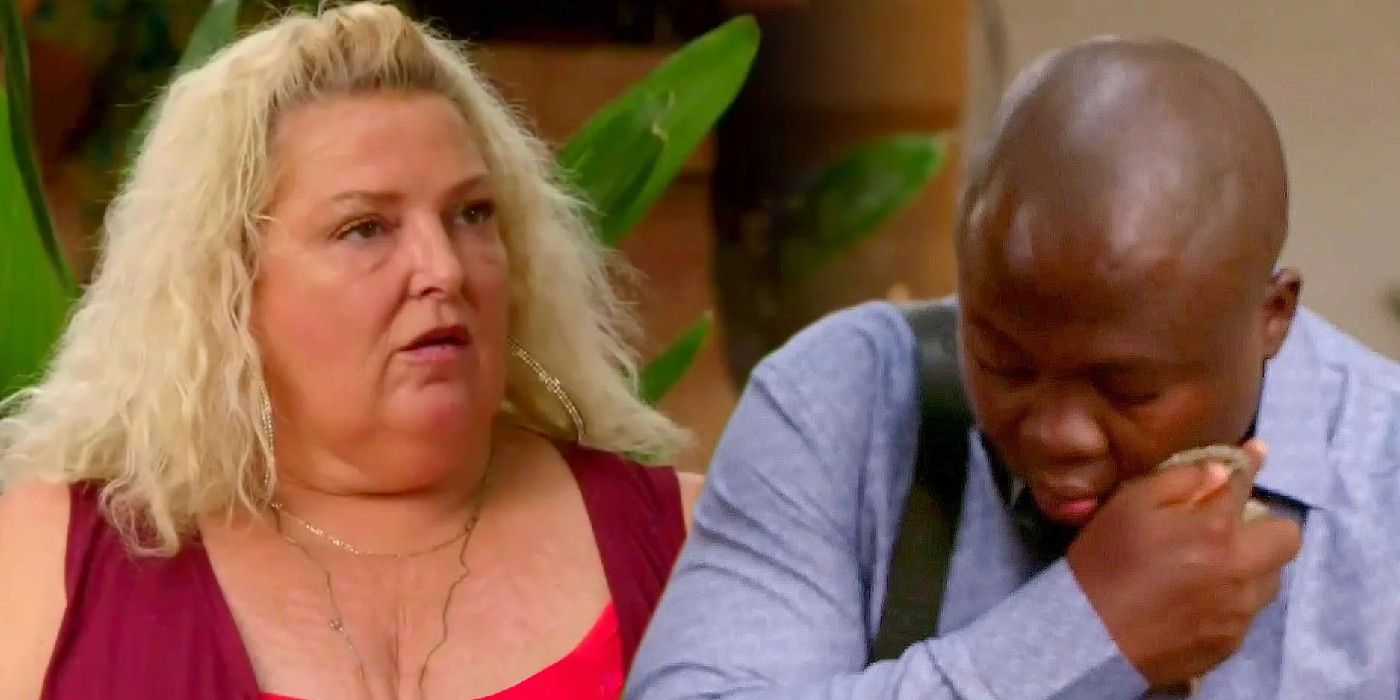 Even though 90 Day Fiancé's Michael Ilesanmi has been enjoying the single life back in Nigeria, he admitted that he's worried about Angela Deem actually going through with a divorce. Angela said her relationship with 90 Day Fiancé's Michael was "done," and she even met with an attorney to discuss a possible divorce. Amidst Angela blocking him on social media, Michael has been blowing up her daughter Skyla's phone. And 90 Day Fiancé: Happily Ever After? star Angela confessing that Michael is now no longer the man she once loved might be troubling for her husband and his Green Card dreams.
Signs of Michael not loving Angela and seeing her more as a ticket to the United States were evident during the start of 90 Day Fiancé: Happily Ever After? season 6 when she was getting her breasts reduced. Upon being asked by Dr. Michael K. Obeng about what he liked most about Angela, Michael revealed that it was her ample chest. Furthermore, Angela specified that the frequency of Michael's calls to her had slowly reduced since her weight loss surgery, as she alluded he was doing sketchy things behind her back in Lagos. Michael refusing to let Angela access his location trigged her, as she lashed out at her long-distance husband and hurled abuses and accusations at him, even though the 90 Day Fiancé star was 7,000 miles away.
Related: 90 Day Fiancé: Angela Deem Duets With Mystery Man Fans Prefer Over Michael
In episode 10 of 90 Day Fiancé: Happily Ever After?, Michael sat with his Goofballs, who call Angela a "grandma" and "bossy," and told them about things being messy, according to Us Weekly. The men asked Michael to chase after some big booty Nigerian girls instead, as he revealed she was being "annoying" by always shouting at him rudely. But 90 Day Fiancé's Michael also admitted that he still loved Angela sincerely and didn't want to lose her despite their disputes. Even though he was "tired," he wanted to have an understanding relationship.
In episode 11, Angela complained about Michael not calling her again when her daughter Skyla hurt her further by saying he was constantly calling her instead. As Angela smoked another cigarette after alleging that Michael had triggered her again, she accepted that her attorney had talked her out of divorcing him. According to Angela, she would have never married Michael if she knew he was not going to be supportive of her when she had her surgery, claiming that she "didn't need a man." During a video call, Michael confronted Angela about her blocking him on WhatsApp and Facebook, as he confessed he was scared for their marriage and wondered if she'll ever reconcile with him.
Upon being told by Angela that she'd thought of divorcing him for not calling her for nine weeks, Michael seemed disappointed and got mad again for screaming at him. "For the entire relationship, I let her win. I'm just sick of it, and this time I'm not letting her win," added Michael. She, in turn, threatened him about finding another man to replace him. Angela claimed that Michael saying sorry "one time" may have healed things, but 90 Day Fiancé star Michael mistakenly posting from her Instagram account recently suggests that standing his ground has indeed led to his win.
Next: 90 Day Fiancé: Angela Deem's Shocking Response To Michael's Weight Gain
Source: Us Weekly