90 Day Fiancé: Michael Finds Shocking Solution Baby Dilemma with Angela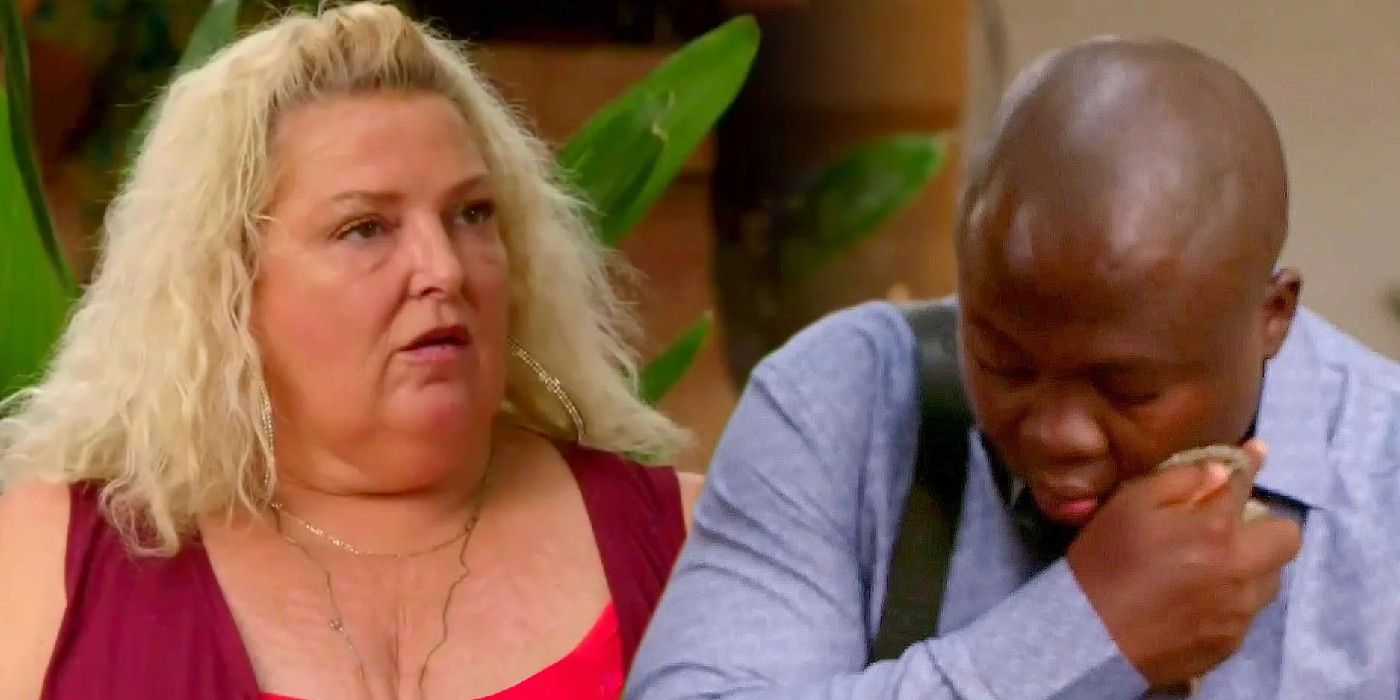 90 Day Fiancé star Angela Deem was shocked to find out about a cure Michael Ilesanmi found for them to have a baby after canceling their divorce plans. While married life has been as rough for Angela and Michael as their dating life was, the couple's troubles were amplified after she underwent surgery for weight loss. Michael not paying attention to Angela and her reducing her breast size caused the 90 Day Fiancé: Happily Ever After? couple to break up for two weeks. But after their reconciliation during a nauseating bathtub scene, Michael now wants to go back to making a baby with Angela.
With the communication gap between Michael and Angela widening after she aggressively lashed out at him, a joint reading the 90 Day Fiancé couple had with psychic Tracey helped pacify things. Although Angela again accused Michael of scamming her and claimed she could get any man she desired over him, he forgave her pretty quickly--all for a Green Card, as fans think. The 90 Day Fiancé husband even admitted that his wife Angela now looks beautiful, young and sexy. In episode 13 of HEA, Michael wondered if she would now carry her baby since she's lost weight to become healthy.
Related: 90 Day Fiancé: Fans Say Michael Is Just As 'Trashy' As Angela
While Michael's Nigerian friends, aka Goofballs, worried that Angela is old, they suggested he could get his sperm shipped to the United States, as seen in a new clip from 90 Day Fiancé. The reality TV star was asked to "ship" his sperm out, but Michael confessed that he has never masturbated before as it's a sin according to his Christian religion. Michael discussed that he would visit a fertility doctor to figure things out with 90 Day Fiancé's Angela over a video call before he would go to the United States. As "Big A" Angela spoke of having more energy and joking about returning to wet T-shirt contests, Michael said, "Let's talk about having a baby together." Angela asked Michael if he was out of his mind, but the 90 Day Fiancé cast member suggested that he should be going to a fertility clinic to get his sperm tested.
"We freeze it then ship it to the U.S.," Michael said, after which he wanted it to be fertilized with Skyla's egg. Angela argued that Skyla won't be able to help them and that she herself wants to enjoy her new body that the 100-pound weight loss has gifted her, adding that she didn't do all of this to have a baby. "What if I didn't get there in another year?" Michael asked, and Angela worried that he would have to watch adult content to masturbate. However, she was somehow okay with him doing it while on a call with her.
Michael also told the 90 Day Fiancé cameras that Angela will make fun of him during the process. However, he did add, "I know she's not gonna let me do it on my own because she's so jealous." Angela did agree to him going for a consultation, but she complained to the producers that she wished "Michael would just give it a break," especially since she's "been through hell" to transform and have a better lifestyle. The aggravated Angie appeared to have just said "yes" to get Michael off her back, but only future episodes of 90 Day Fiancé will reveal if the baby-toting talk causes more problems for the couple in the future.
Next: 90 Day Fiancé: Michael Accused of Being with Angela for a Green Card
Source: 90 Day Fiancé/YouTube