90 Day Fiancé: Molly Shows Off 27-Pound Weight Loss & New Healthy Look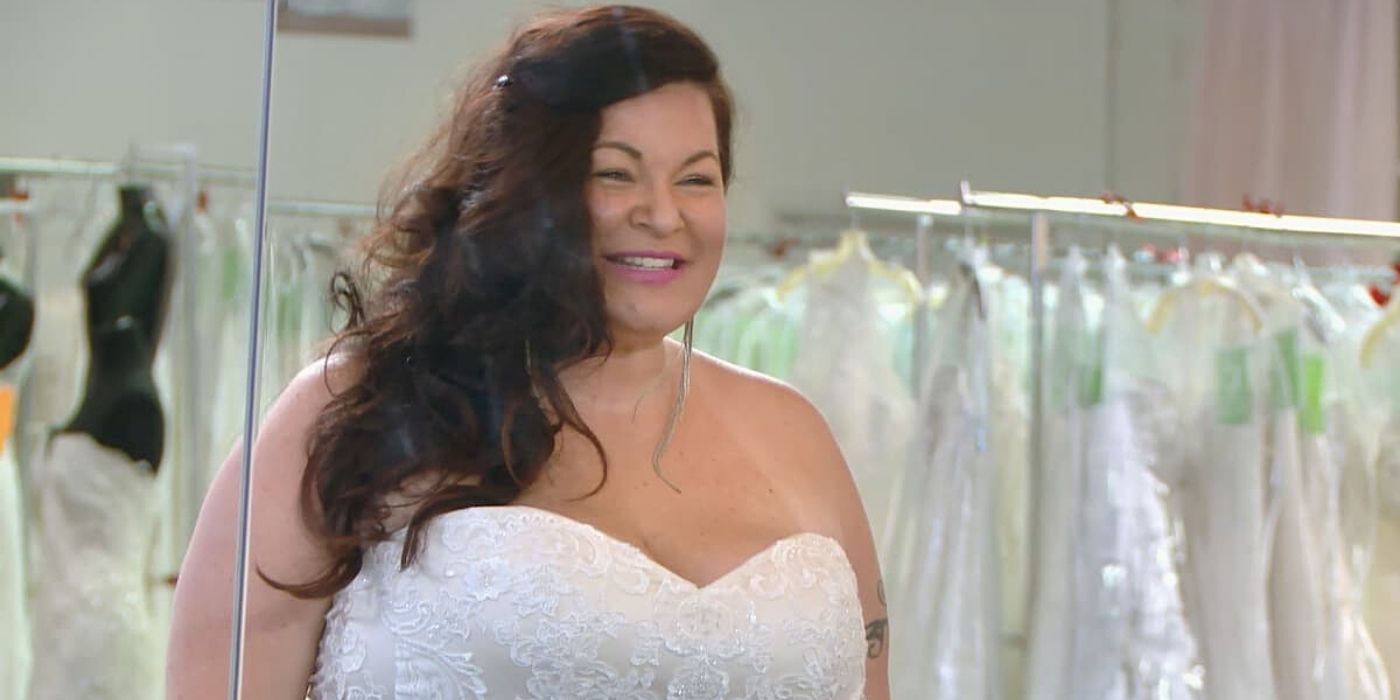 Many 90 Day Fiancé fans were stunned to see Molly Hopkins's new slimmer figure. The reality TV star has dropped 27 pounds and is now feeling better than ever before. Molly has been a part of the 90 Day Fiancé franchise since 2017 when she was on the show with her now ex-husband Luis Mendez. After a rough marriage and divorce from Luis, she began dating Kelly, a cop from New York City. Since Molly's love life is getting back on track, she is now trying to work on her health and lose a few pounds.
In May, she showed off a major glow-up and slightly thinner body, which caught many 90 Day Fiancé viewers by surprise. When some curious fans asked, Molly revealed her weight loss secret. She had been following a healthy lifestyle that has helped her lose weight. The TLC star also denied the accusations that she had liposuction to get her new tighter belly. Molly said that she had been following a plant-based diet and consuming weight loss supplements.
Related: 90 Day Fiance: Angela Accused of Seeking a New Spin-Off Opportunity
In the last two months, she has dropped a few glamourous looks on Instagram, which has encouraged her fans to start their own weight loss journey. Molly is now giving her Instagram followers a much-awaited update on her weight loss. She flaunted her significantly skinnier body in leopard print shorts and a matching crop top. Molly revealed that she had lost 27 pounds. While promoting Plexus, Molly said that if someone feels bloated, uncomfortable, tired, or inflamed, they should definitely try the supplements she has been taking.
Molly's "restless legs are significantly better," and her energy is undeniable. She promoted better gut health and asked fans to be a part of her weight loss journey on @mollyhopkins_plexus. Many 90 Day Fiancé fans are shocked to see a confident and glowing Molly. They left comments like, "Oooh gosh. This made my Friday, daaamn," "You're so inspiring, Woman!!" "Molly, you are looking much healthier and it has to feel better overall!," and "You look amazing. Well done and keep up the good work."
Although a few fans questioned Molly's choice of clothing, most people are happy to see her new healthier figure. It is inspiring to see that Molly's newly transformed appearance. She decided to lose weight naturally by making changes in her diet. Her massive weight loss could certainly motivate other 90 Day Fiancé fans who are struggling to get in shape.
Next: 90 Day Fiancé: Ariela Shows Off Son Avi's Unique Look In New IG Post
Source: Molly Hopkins