All Carly Lawrence & Joey Joy's Cutest Instagram Photos Together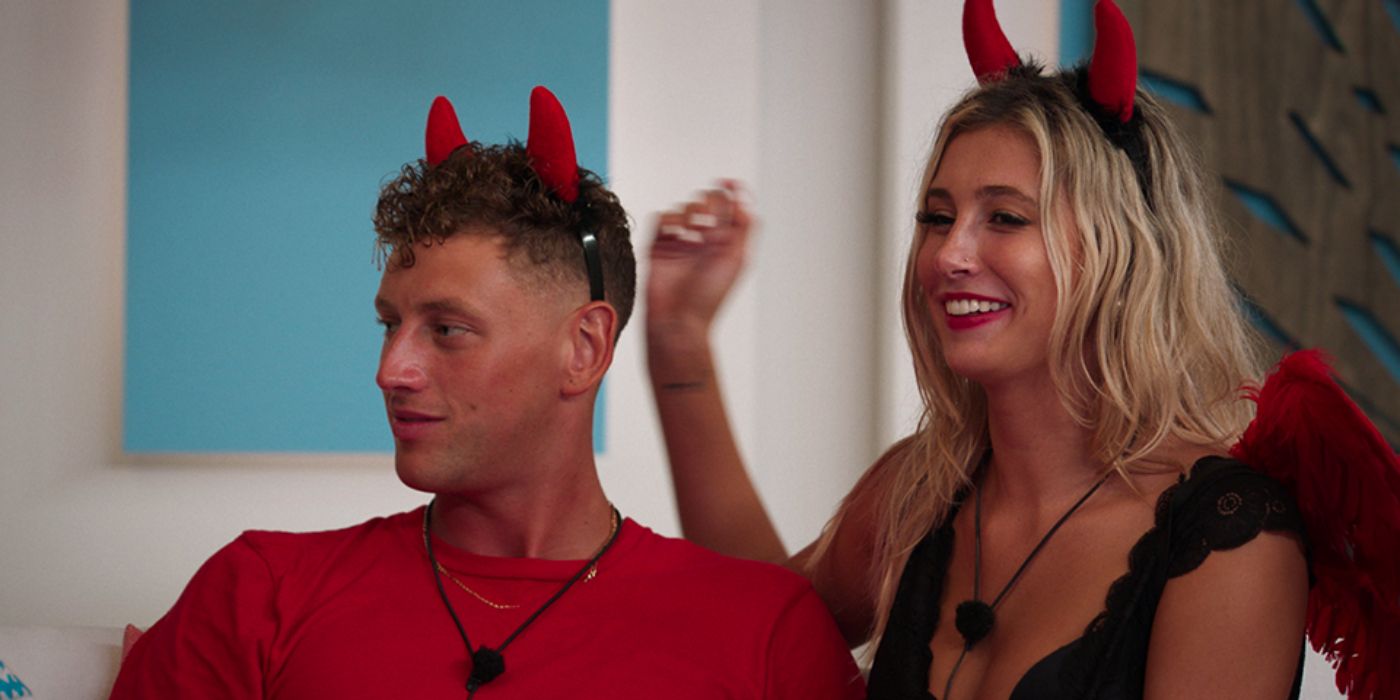 Carly Lawrence and Joey Joy from Too Hot To Handle are a couple, and we're about to share some of their most adorable Instagram posts. Carly and Joey were one of three pairs that left Too Hot To Handle as couples. Marvin Anthony and Melinda Melrose were another couple and Cam Holmes and Emily Miller were the last pair. Like Cam and Emily, Carly and Joey are open about their relationship, particularly on Instagram.
Carly and Joey's relationship went public when he commented on her Fourth of July Instagram post with, "Mine." The pair first met on Too Hot To Handle season 2. However, things weren't so simple in the beginning. Carly first fell for another contestant on the show, Chase DeMoor. They shared an awkward but adorable head-bump kiss. At one point, they had an intimate discussion, and a massive bug landed on Chase's head, somewhat ruining the moment. However, Chase and Carly had a good laugh about it. They eventually broke up during the show and Carly took interest in Joey when he joined the cast. Let's check out their cutest selfies together since becoming an official couple.
Related: Too Hot To Handle: Harry Reveals He'll Never Date Francesca Again
Joey posted the photo above and captioned it with a Drake lyric. Even though Drake is an internationally recognized artist, this is a reference to Carly's hometown, Toronto. Carly left a few comments on the photo that said, "Love you" and "Ride er die."
While in Miami, the couple attended the Boohoo runway show, which was a Miami Swim Week event. Carly wore a white and sheer dress with a floral pattern. Joey wore a printed button-up with white pants.
Joey and Carly got flame tattoos on their pinky fingers. As opposed to their other posts, this one got some shade. "Chase punching the air rn," one Instagram user commented. Another person compared their relationship to what we saw in Too Hot To Handle season 1, "Just like Harry [Jowsey] and Francesca [Farago] lol." In addition, various people were wondering if she was pregnant as they thought she looked different in the photo.
Joey shared a picture of him and Carly on a boardwalk in Miami. This photo got a lot of love from the Instagram community, including a comment from Harry Jowsey from season one. Carly also joked in the comments about how her leg was covered in bruises in the shot.
In the IG post shown above, Carly and Joey share a romantic kiss while in Los Angeles. Other contestants from Too Hot To Handle season two, including Nathan Webb, Robert Van Tromp, and Peter Vigilante, showed their support for the couple in the comments. This couple is going strong, even though some fans think that they are faking their relationship for clout.
Next: Too Hot To Handle: Why Chase DeMoor Is The Ultimate Season 2 Villain
Sources: Joey Joy Instagram, Carly Lawrence Instagram