American Horror Story Season 10 Poster Highlights Double Feature's Themes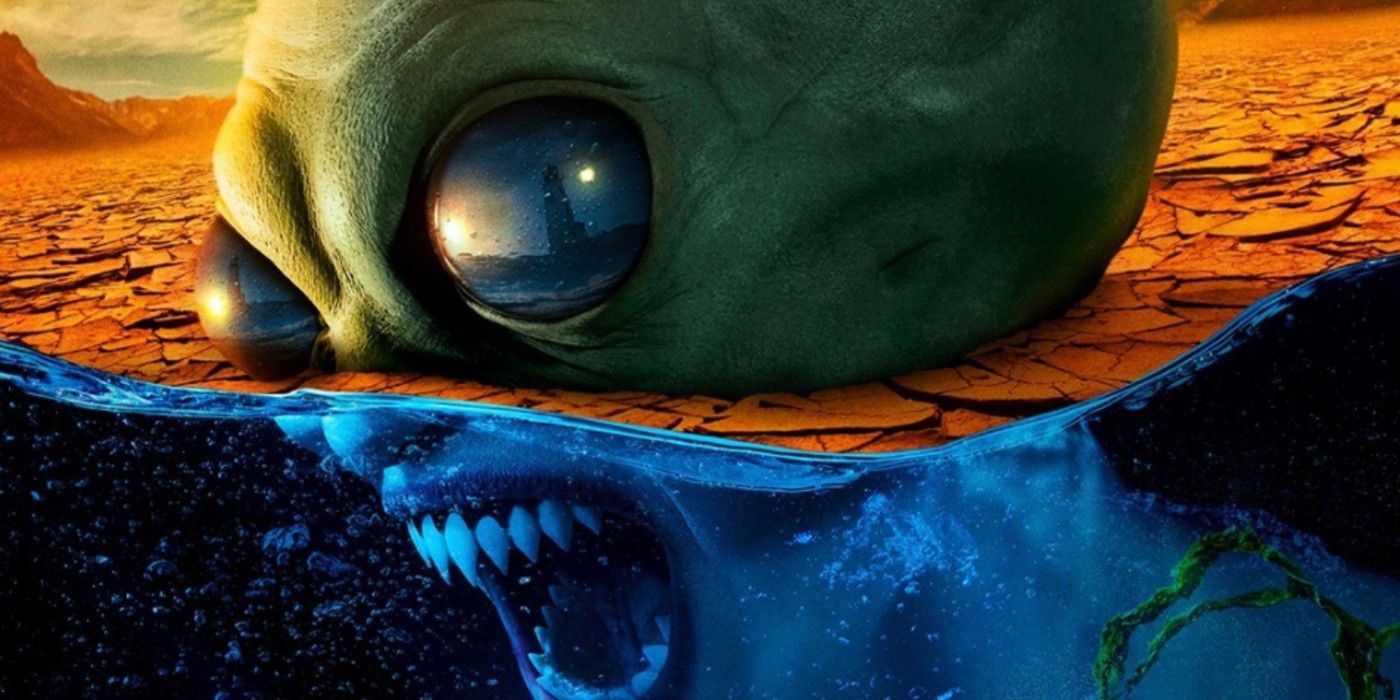 A new poster for American Horror Story: Double Feature highlights the dual stories and different worlds at play in season 10. The highly anticipated tenth season of the long-running anthology series has taken some time to get to the screen. The pandemic delayed principal photography on the series and, more recently, production on American Horror Story was shut down once again. Luckily, it seems like the series is close to wrapping up filming on its tenth season and Double Feature is set to premiere in just under a month.
American Horror Story season 10 will see the return of some series veterans, including Sarah Paulson, Evan Peters, Frances Conroy, Adina Porter, Matt Bomer and Denis O'Hare, all of whom sat out for the series' ninth entry, 1984. In addition, Double Feature will bring back Billie Lourd, Angelica Ross, Leslie Grossman, John Carroll Lynch, and Finn Wittrock while introducing some new actors to the show, including Macaulay Culkin and Paris Jackson. The first episode of American Horror Story season 10 is titled "Cape Fear," a sly Jessica Lange homage that has some speculating if the OG of AHS could be making a cameo.
Related: American Horror Story: Every Character Who Returned From The Dead (& How)
Now, a new poster via AHS on Instagram continues to tease the dual stories at play in the new season. The top half of the poster sees the alien head from the first poster in a desert setting. The bottom half teases the underwater setting of the other part of the story with what looks to be a siren screaming underwater. Check out the poster below:
Click Here to See the Original Post
The new poster is similar to American Horror Story season 10's first poster that saw the alien and the siren wrapping tongues. Until now, though, the setting of the alien's story has remained somewhat of a mystery, but the new poster may allude to the answer. The desert locale certainly hints at some possible Area 51 connections, as the secret government facility has long been speculated to be hiding in the desert somewhere.
Interestingly, though, the poster also seems to hint at the interconnectedness of the two separate stories. In the alien's eyes, a reflection of a lighthouse can be seen, hinting that the aliens may have something to do with the story by the sea as much as they do the desert. How that shakes out remains to be seen, as American Horror Story season 10 already seems to have a lot on its plate with its massive cast and two-pronged narrative.
More: Ryan Murphy's Favorite Episodes From Each Season Of American Horror Story
Source: American Horror Story