Animal Crossing Player Builds a Full Monopoly Board On Their Island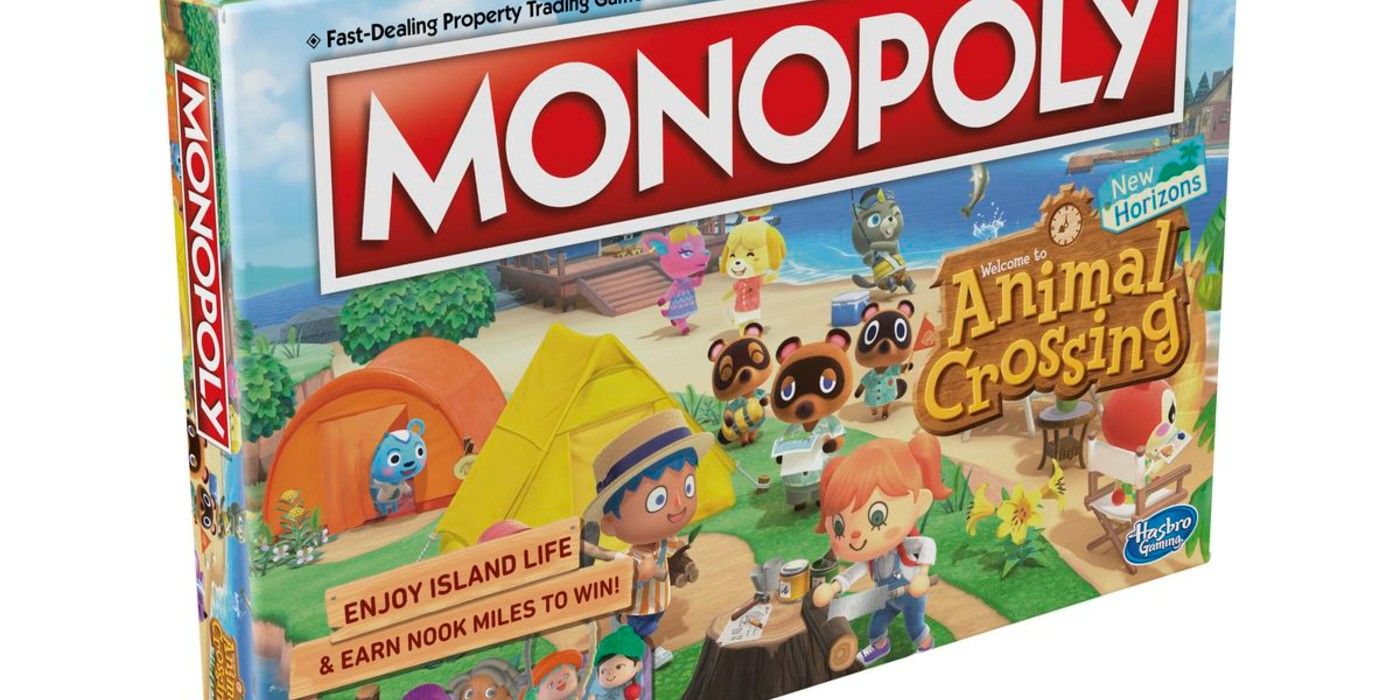 One creative Animal Crossing: New Horizons player has found a way to turn their island's residents into game pieces on their very own Monopoly board. With a combination of custom designs and pipes from Animal Crossing's crossover event with Super Mario, the board game comes to life in-game. This is yet another installment in the growing list of creative builds from players, but it is undoubtedly one of the most unique.
Animal Crossing's community has gained a reputation for its creativity. Players have created and shared countless unique designs to cover their island's grounds or cover their villager's bodies. Plenty of islands have been modeled after places that are well known in history or in popular culture. It's not uncommon to see a proud player showing off their island that looks like Hyrule from The Legend of Zelda or Hogwarts from Harry Potter. Recently, one Animal Crossing player was able to recreate the iconic scene from Finding Nemo using item stands holding the fish.
Related: Animal Crossing's Wisp Pays Respects To Player's Deceased Pet
Redditor Mimbaplayer shared their design of an Animal Crossing island decorated with custom floor designs that recreated the spaces on a Monopoly board. The spaces are actually modeled off the Animal Crossing version of Monopoly, featuring spaces such as "Dodo Airlines," "Nook's Cranny," and features the collectibles such as fossils, fruit, and bugs. While the spaces are not arranged in the typical square arrangement of a Monopoly board, players can still progress through spaces as if they're going around the board, using the Mario pipes at the end to get back around the board.
This is not the first time that Animal Crossing and Monopoly have crossed over. Of course, there is an official Animal Crossing version of Monopoly, but fans have created their own, custom Monopoly boards in the past. In one custom Monopoly board replacing the Monopoly locations with Animal Crossing villagers. This stands in sharp contrast to Mimbaplayer, who replaced the locations with collectibles. The custom Monopoly board, however, has a few interesting puns and substitutions, such as replacing the "Jail" space with Redd's boat. Of course, Redd's boat isn't an actual jail, but it is one of the darkest, gloomiest areas on an Animal Crossing island.
Even though Mimbaplayer's Monopoly board doesn't have the same amount of clever replacements, it still gets points for its inventiveness. As Mimbaplayer said in their post, this is a fully usable board where Mimbaplayer and friends can act as Monopoly pieces. The use of the Mario pipes is also quite clever and the board includes Monopoly staple spaces like "Chance," "GO," "Jail," and the utilities. It's certainly another impressive display of how incredibly creative and talented Animal Crossing players are.
Next: Animal Crossing Player Refuses To Be Kicked Out Of Nook's Cranny
Animal Crossing: New Horizons is available now on Nintendo Switch.
Source: Mimbaplayer/Twitter