Below Deck Med: What Happened To Deckhand Jamie Jason After Season 3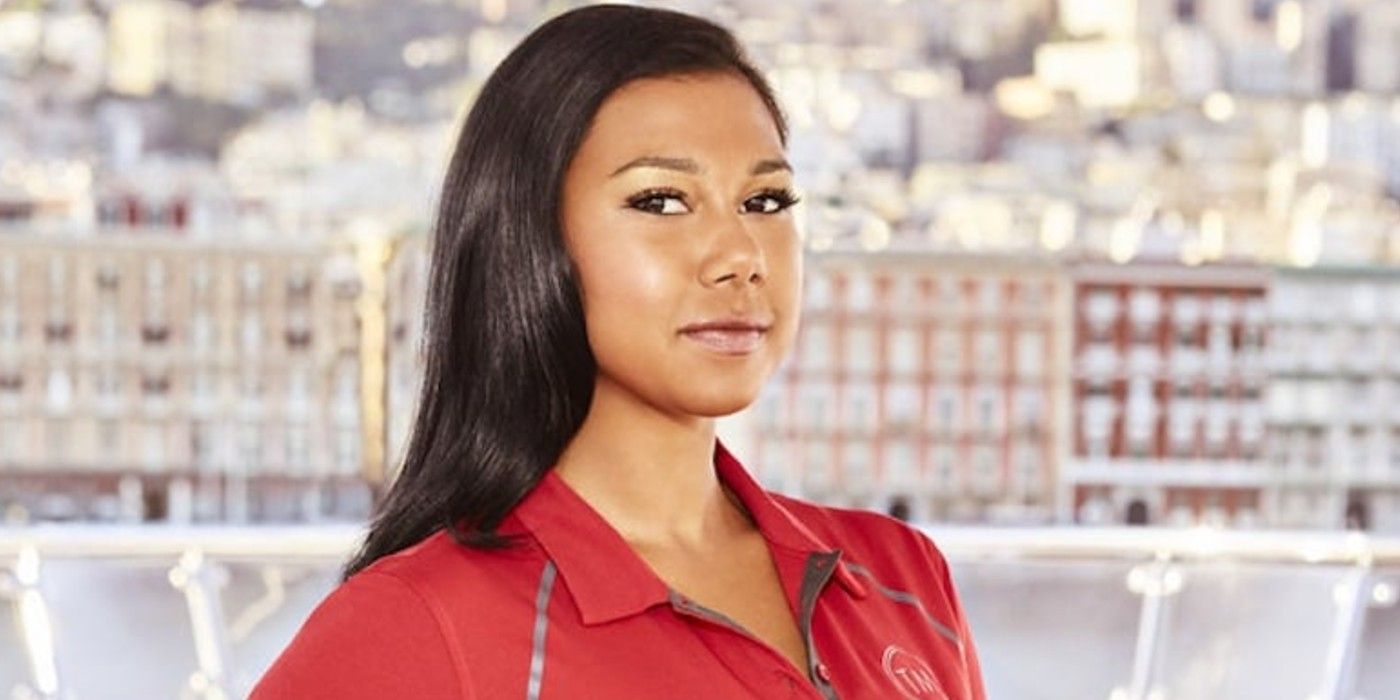 Jamie Jason appeared on Below Deck Mediterranean during season 3 as a deckhand, and she is still working in the yachting industry today. While Jamie was on the series, she worked alongside bosun Conrad Empson and deckhands Joao Franco and Colin Macy-O'Toole. However, after the third stew Kasey Cohen fell ill due to seasickness, Jamie was forced to work for the interior team for a couple of charters. Shortly after Jamie was welcomed back with open airs to the deck team, she fell sick as well.
The deckhand caught a serious flu and was forced to quarantine in a guest cabin so she wouldn't get the rest of the crew sick. Thankfully, Jamie was able to make a quick recovery and was back on deck just in time for the last couple of charters. Even though Jamie wasn't involved in any of the drama or a boatmance, she still managed to be one of the more memorable deckhands from the show.
Related: Below Deck Med: David Reveals His Favorite Cast Member
So, where is Jamie now? According to her Instagram, Jamie is still working in the yachting industry but now as a stewardess rather than a deckhand. In one of her highlights labeled "yachting," the former reality star has shared several stories from the past 31 weeks while she works for a superyacht in The Bahamas. She even shared a photo to her grid back in April with one of her fellow stews dressed in their whites with the caption, "One yachting front cover for ya." However, it is unclear if Jamie is still working on the same yacht as of today. Besides her flourishing career in yachting, Jamie began dating someone since the fans last saw her on Below Deck Med. She is currently dating Chandler Brooks, who appeared on Below Deck season six as the bosun for the first half of the season. Chandler was fired and later replaced by deckhand Ross Inia.
While it is unclear exactly how long the two have been together, they have been dating for well over a year. However, they likely started their relationship between 2018 and 2019, as their seasons aired one after the other. Jamie is always sharing sweet photos and IG stories of the couple when they aren't working on separate yachts. The franchise may have brought Jamie the love of her life, but it also gave her a terrible self-image. After gaining 15 pounds on the boat and noticing how she looked on TV, Jamie developed an eating disorder. She started going on a diet, but it became an obsession. "I had developed a terrible eating disorder," she revealed. Adding, "I would analyze everything that I was eating. I would read every damn label [...] And that is not a life to live." Jamie quickly recovered and focused more on eating healthy rather than looking thin.
Since leaving Below Deck Mediterranean, Jamie is in a much better place personally and professionally. She is still working in the yachting industry and has a stable relationship with a fellow yachtie. Maybe one day, Jamie and her beau can appear on a season together.
Next: Below Deck Med: What Happened to Third Stew & Chef Anastasia Surmava
Below Deck Mediterranean airs Mondays at 9 PM ET on Bravo.
Sources: Jamie Jason/ Instagram