Below Deck Med: What Jack Stirrup From Season 4 Has Been Up To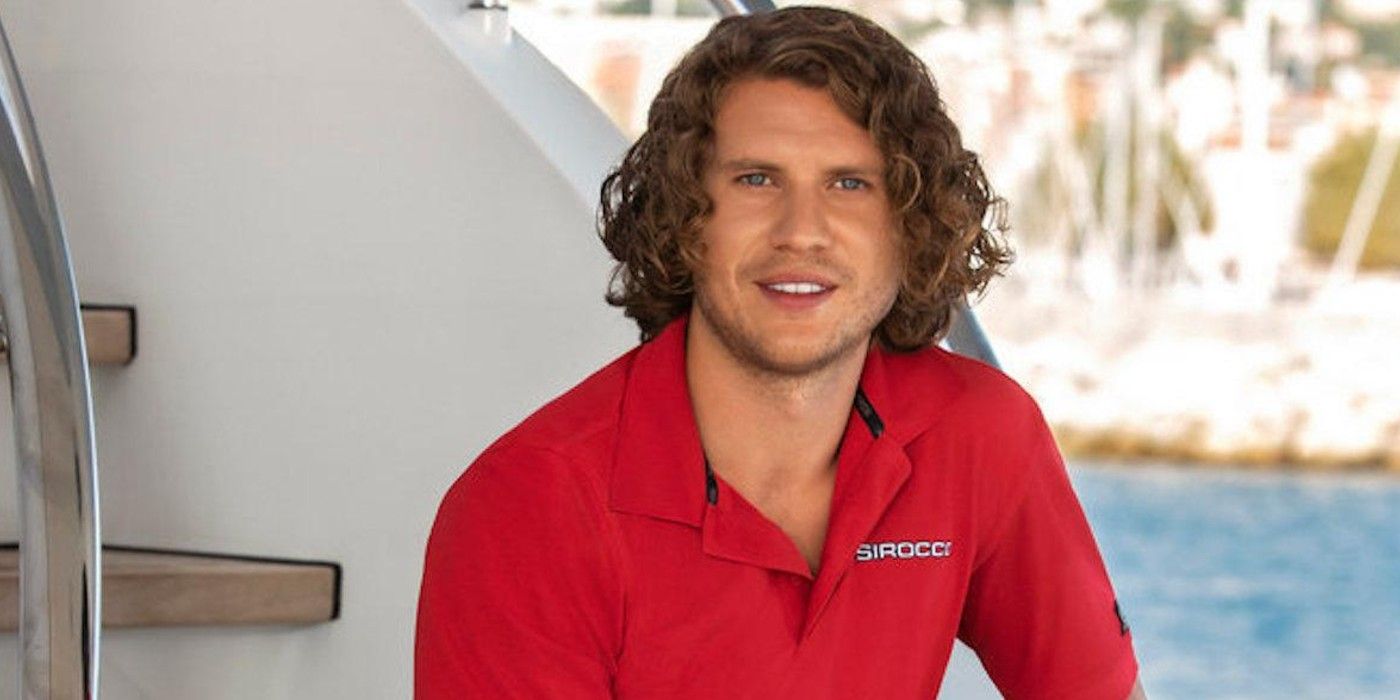 Jack Stirrup joined the Below Deck Mediterranean crew for season 4 as a deckhand and has since started a new life in London. At the beginning of his time on the Bravo series, Jack would often butt heads with his bosun, Joao Franco. Joao always called Jack out for his lack of work ethic and only taking the job as a deckhand to travel and have fun. After a kick in the pants from his bosun, Jack became much more useful to the deck team and made a significant improvement in his work.
Besides stepping up for his deck team, Jack began to develop feelings for the second stew Aesha Scott. The pair were always seen joking around and enjoying each other's company. After asking her out on a date and hitting it off, the deckhand decided to ask Aesha to be his girlfriend. Even though the two didn't continue their relationship outside the show, Aesha will always remember the great friendship they shared.
Related: Below Deck: Katie Reveals If She Still Feels Tension Working with Mathew
So, what has Jack been up to since season four? After departing Sirrocco in France, Jack flew back to his home country of England. When he arrived back home, Jack realized his relationship with Aesha felt kind of forced and decided to call off the romance, which he revealed during the Below Deck Med Season 4 After Show (via BravoTV). However, Aesha remembered their breakup a bit differently. After they left the boat, Jack told Aesha he wanted her to come to London and visit his family but said she should wait to book a ticket until he went to this wedding he was attending. The next thing she knew, Jack was on his way to the wedding with his ex-girlfriend. While they did not end on the best of terms, Jack and Aesha still have nothing but love for each other.
Less than a year after Jack's season finished airing, he and his girlfriend, Kelly Hidge, welcomed their first child together. Kelly confirmed the birth of their son in an Instagram post from April 2020. "Phoenix Sidney Stirrup. 15.04.20," she wrote in the caption. Adding, "I can't put into words how much I love you already." Kelly documented her pregnancy leading up to the birth of her and Jack's baby boy. It is unclear if she and Jack are still together, as she has not shared a photo with him on social media since April 2019. Jack has recently been top of mind for Below Deck fans again as another ex-girlfriend of his, Katie Flood, is the new chief stew on season six of Below Deck Med. In fact, he has a huge tattoo of her face on his right arm.
Since leaving Below Deck Mediterranean, Jack's life has completely changed. While it is unclear what he is doing now in terms of his career, Jack at least has his baby boy. Maybe one day, he will return to the Mediterranean sea as a deckhand again. That is, of course, if Katie doesn't return as the chief stew.
Next: Below Deck Med: What Happened To Bobby Giancola From Seasons 1 & 2
Below Deck Mediterranean airs Mondays at 9 pm EST on Bravo.
Sources: BravoTV, Kelly Hidge/ Instagram