Black Widow Proves Box Office and Streaming Can Coexist (If They Adapt)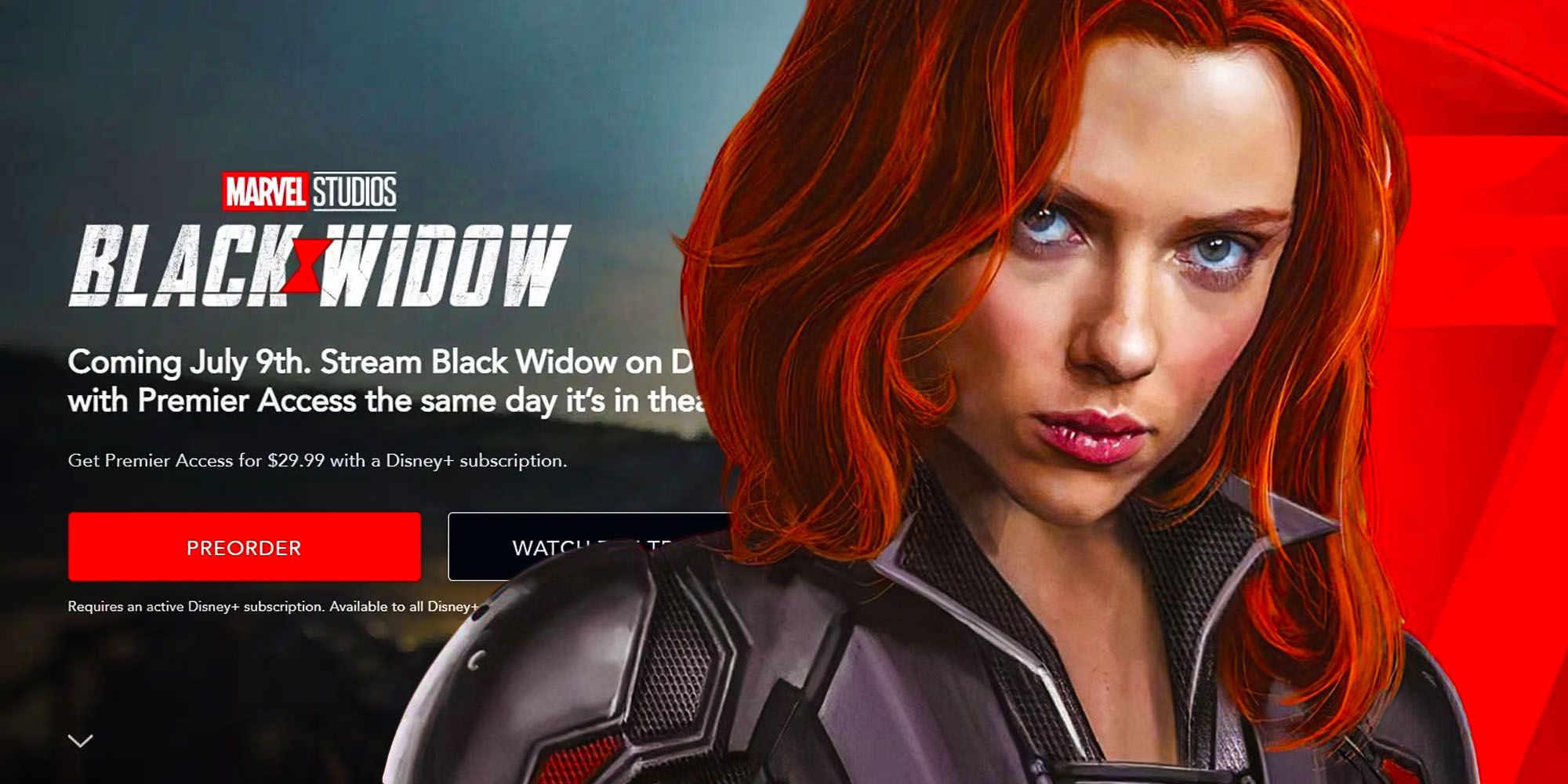 Black Widow is a big hit at the box office (in post-pandemic terms), despite a big second-weekend drop, but it's also a big moneymaker on Disney+ Premier Access, adding more evidence that streaming and theaters can coexist. Theaters have been losing audiences for years, and the streaming wars are often pointed to as a big culprit, but the past year has shown audiences will still pay for the theatrical experience, even when the same movie is available at home, although theaters still need to re-adapt to the market to compete in the long term.
Thanks to Black Widow's big week 2 drop, the National Association of Theater owners is pointing fingers at Disney+ Premiere Access, saying Premier Access revenue is "is not new-found money, but was pulled forward..." suggesting that revenue would have gone to ticket sales without streaming options. Warner Bros. is also releasing its 2021 theatrical releases on HBO Max on release day, and other studios are doing similar, and while the box office has been down due to theater closures, a number of movies, such as Godzilla vs. Kong, proved it's possible to both hit big at the box office and streaming.
Related: Why F9's Box Office Rebound Won't Solve The Theatrical Problem
Disney+ Premier Access is bit of a different story, though. Unlike HBO Max, Disney charges $30 to stream its theatrical releases, which some assumed was too steep to be attractive, but so far, the data seems to suggest Premier Access is still pulling in an impressive haul for Disney without suppressing box office in a big way. Cruella performed reasonably at the box office in its opening weekend and is still estimated to have drawn at least another $20 million from Premiere Access and got a sequel greenlit. Now, Black Widow set the post-pandemic record for its opening weekend at the box office, while still pulling in an additional $60 million from Premier Access.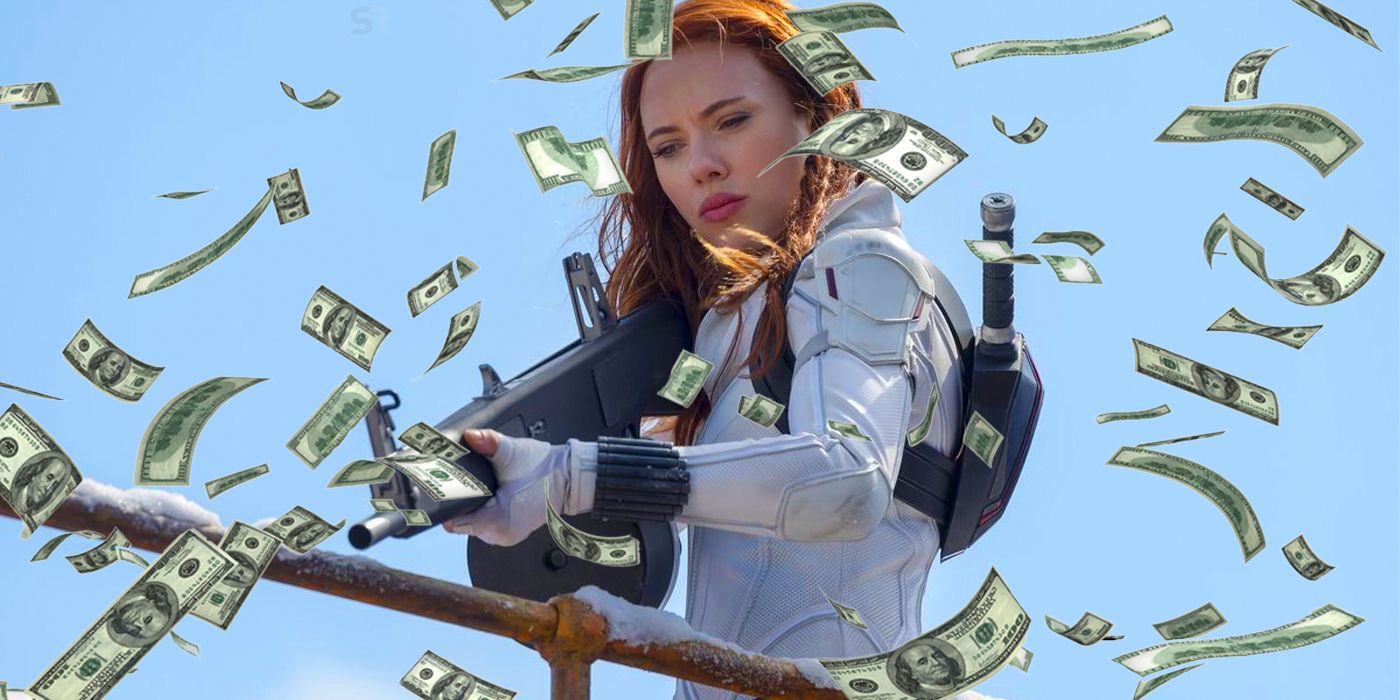 Until box fully recovers from the pandemic (assuming it does), it won't be possible to know how much a release like this is impacted by streaming, but it's a good sign for Black Widow to both beat F9's opening weekend by a fair margin while also performing well on streaming. F9 doesn't have a streaming option like Black Widow, so that can't be blamed for its lower opening or its identical second-weekend drop. Also important to note, the $60 million brought in by Premier Access doesn't get split between exhibitors and the studio in the same way, with only 15% of the revenue getting shared with the platform, meaning the profit margin is far better for Disney, so the studio can take a bit of a box office hit with that buffer.
Unfortunately, while Disney benefits from Premiere Access, theaters don't see any of that money, which is likely the real reason for NATO's protests, projecting Black Widow could have opened to $97 or even $130 million. However, it's important to note audiences who watched the movie through Premiere Access may not have necessarily paid to see it if they didn't stream it, especially if they're from a region where theaters aren't opened back up yet, so theaters may not be missing out on that piece of the pie just yet, but it'll be curious to see how those numbers shift as theaters continue to open back up.
Even if the box office returns to pre-pandemic levels, theaters still need to re-adapt to the modern market. Ticket sales have been consistently falling since even before Netflix started streaming movies online, so the industry already needs to evolve to be more attractive to modern audiences, but they still may need to make even more changes to operate in a new normal of lower box office revenue. In the best-case scenario, the post-pandemic box office will continue to grow after Black Widow, which already seems to be the case with the box office opening for Space Jam: A New Legacy.
Next: How Much Did Black Widow Cost & How Much It Needs To Make To Be Profitable?