Black Widow: Taskmaster's Identity Twist Explained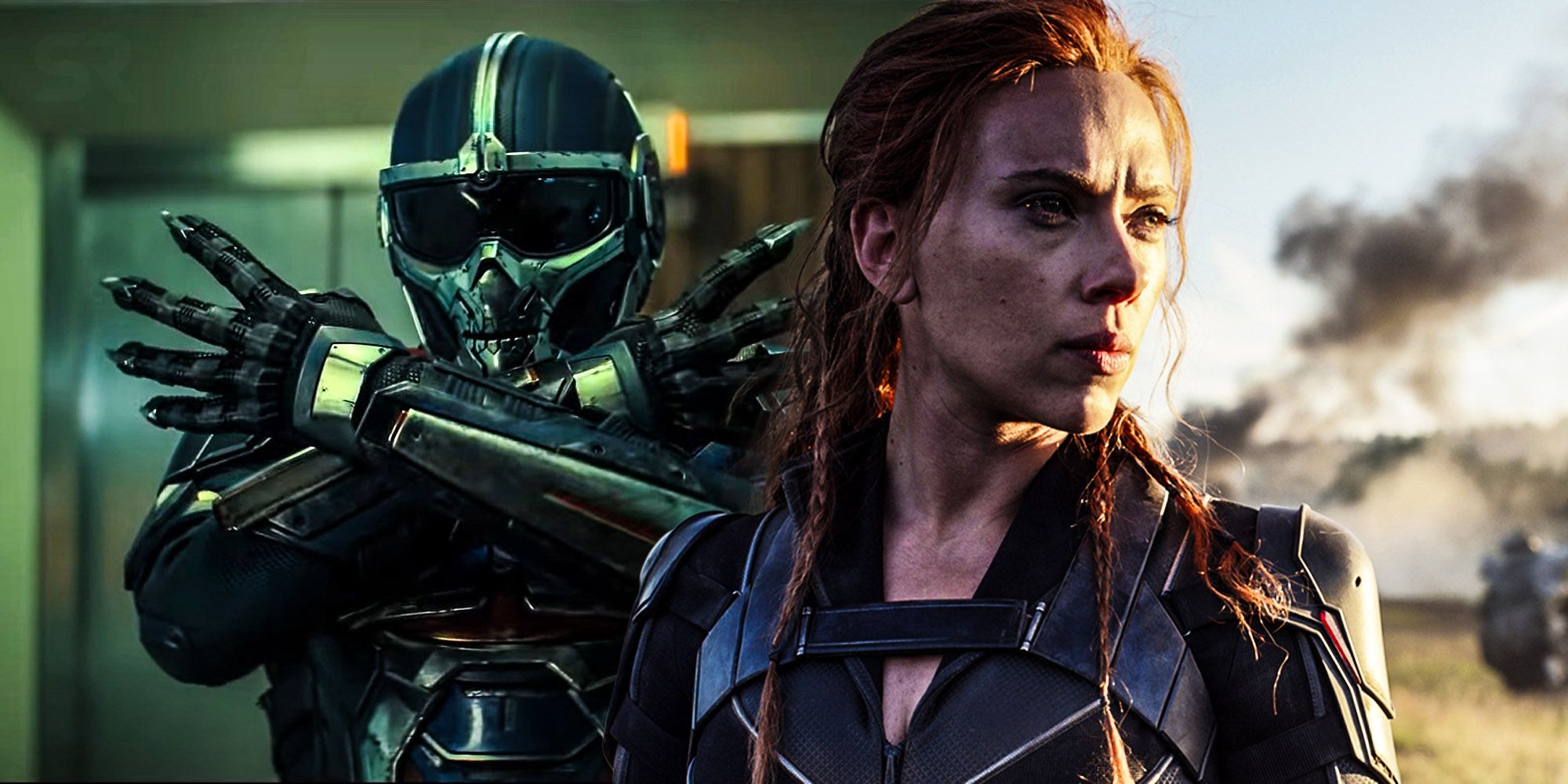 Warning: this post contains major spoilers for Black Widow.
Black Widow had a major twist regarding Taskmaster's real identity. The film, which is set prior to the events of Avengers: Infinity War, reveals the details of Natasha Romanoff's dark backstory. That includes what happened in Budapest, a mission that has often been referenced by Black Widow and Hawkeye throughout the various films of the Marvel Cinematic Universe. While Taskmaster was highlighted as Black Widow's main villain in promotional material, the story took a sharp turn that upended everything Natasha thought she knew about who she was fighting.
In the film, Taskmaster is skilled in hand-to-hand combat and is able to mimic others' fighting expertise because of photographic reflexes. The antagonist goes after Black Widow after she receives vials of red liquid responsible for counteracting the effects of brainwashing. It's later revealed that Taskmaster wasn't working alone; the villain was sent to retrieve the vials to prevent widows like Natasha, all of whom were indoctrinated and trained to be spies and lethal assassins in the Red Room, from regaining control over their own minds and bodies.
Related: Black Widow's 12 Biggest Spoilers
However, Taskmaster, like the widows, was ultimately a pawn in the grand scheme of things. Black Widow's final act confirmed the villain's true identity and history with Natasha. It was a gut-punching twist that shifted much of the narrative and shed even more light on past events, including Natasha's own actions during the mission with Hawkeye in Budapest.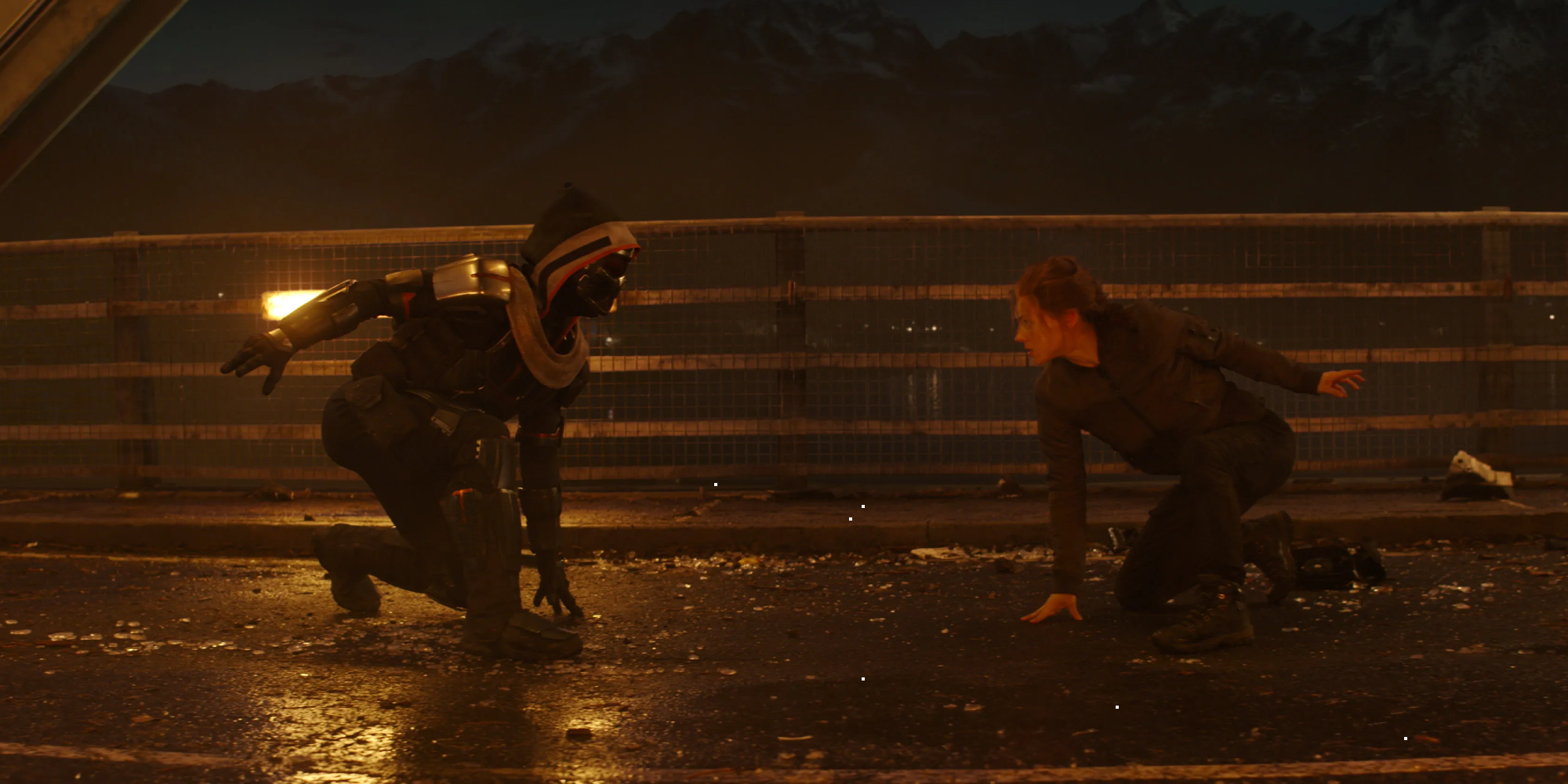 Throughout all of the trailers for Black Widow, Taskmaster was shown fighting Natasha quite often. In the film, Taskmaster first appears when Black Widow first comes into possession of the red vials responsible for counteracting the chemicals used on the widows, sleeper agents who executed operations globally, for external manipulation. Later, Taskmaster follows Natasha when she arrives in Budapest and they fight. However, Taskmaster's presence in the film was primarily used to cover up the real mastermind behind the film's plot: General Dreykov (Ray Winstone).
The depraved villain turned out to be the man controlling the Red Room, a training facility where he sent hundreds of kidnapped women to be brainwashed before being deployed around the world to do his bidding, infiltrating and toppling governments from the inside. Natasha thought she'd killed Dreykov years ago only to discover he was still alive, evil, and manipulative in every disturbing way imaginable. Taskmaster was merely one of his brainwashed pawns, just like the rest of the widows.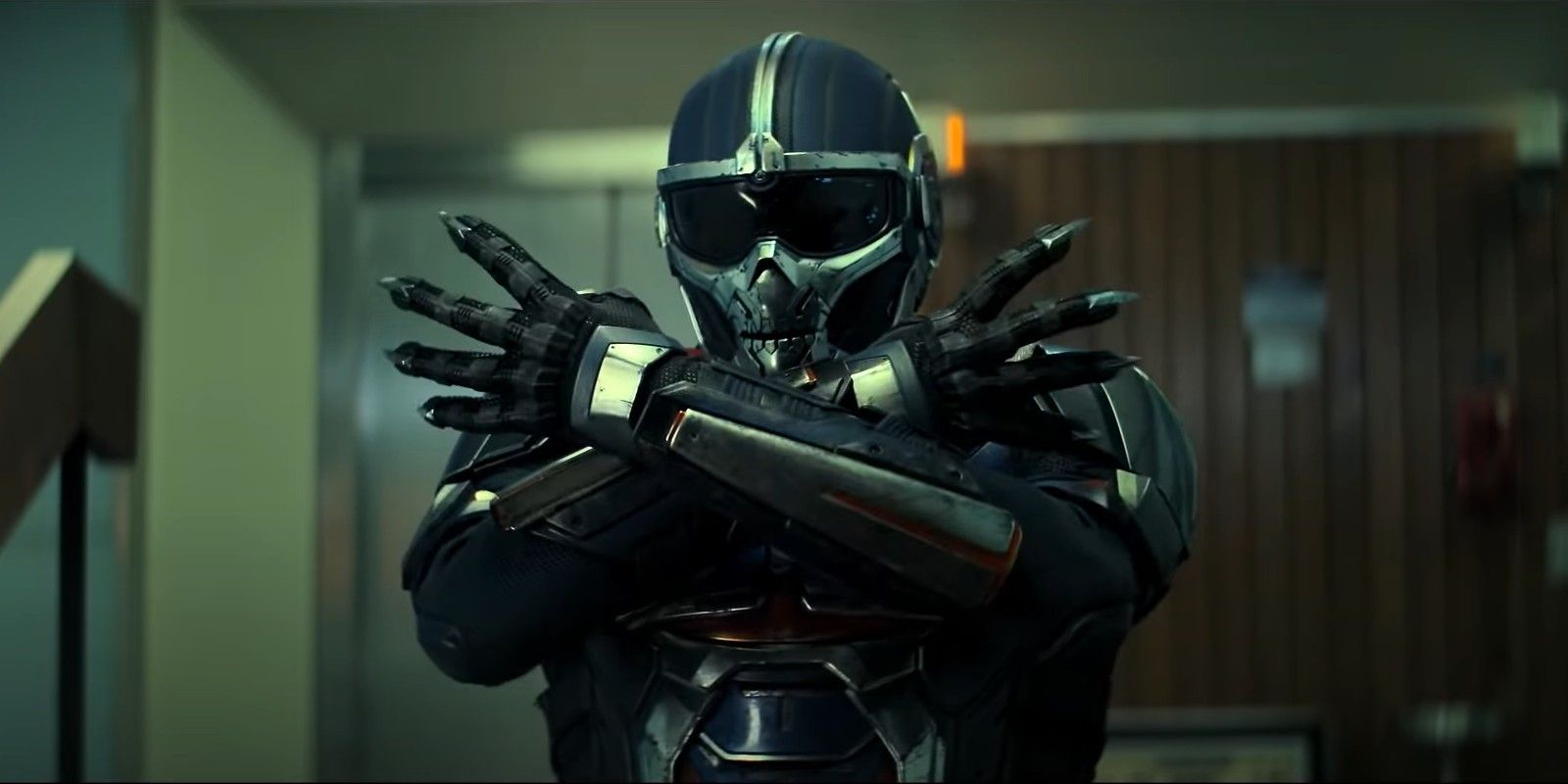 One of Black Widow's biggest, and most sinister, twists was the reveal of Taskmaster's true identity. As it turns out, Taskmaster wasn't just any random person — or even a man, as initially presumed — but Dreykov's daughter Antonia (Olga Kurylenko). The fact Dreykov would turn his own daughter into a killing machine is pretty dark. After an explosion nearly killed her, Dreykov put a chip in Antonia's neck, which allowed him to control her. It also turned her into Dreykov's greatest weapon as she was able to mimic any fighting style and skills she came into contact with, including Natasha's. The reveal of Antonia being Dreykov's daughter brings Natasha's storyline full circle as she was first mentioned all the way back in The Avengers, when Loki wondered if Black Widow could truly wipe her slate clean after alluding to Antonia's death.
Related: When Black Widow Is Set In The MCU Timeline (DURING Civil War)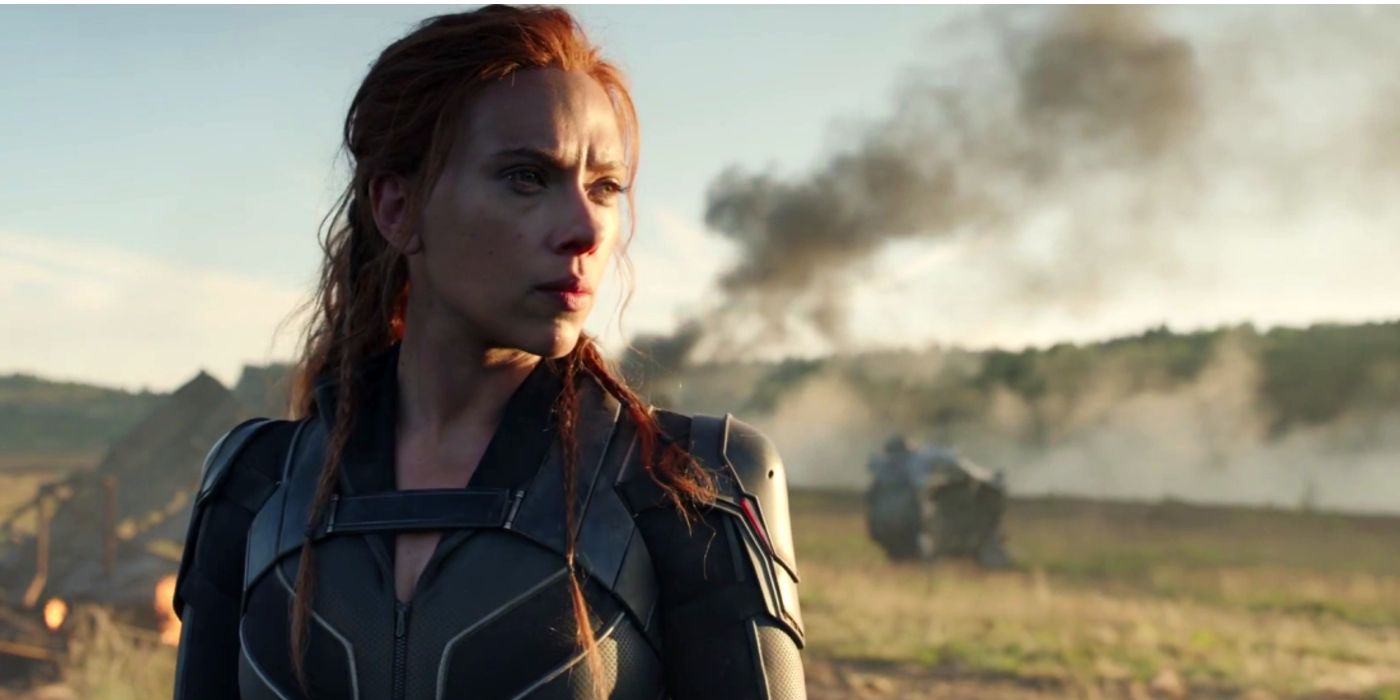 The film ties up more than one loose end with regards to Natasha's past. Not only does Antonia's reveal connect back to The Avengers, but it turns out Taskmaster is also at the root of Black Widow's Budapest mission with Hawkeye from years before joining the superhero team. Black Widow finally provides the details of what Natasha was tasked to do: kill Dreykov. The mission was the final step in defecting to S.H.I.E.L.D. and the devious general was the final connection she needed to sever before moving on for good and proving her loyalty to the U.S. agency.
However, Antonia was there that day as well. Black Widow made the call to take her out as well, arguing her death was unfortunate collateral in the mission to take out Dreykov. Natasha's actions that day set the stage for Antonia becoming Taskmaster. While it's possible Dreykov would have always turned her into a killing machine, the explosion set off by Black Widow sealed her fate. Natasha's actions haunted her for years afterward despite believing she had finally gotten rid of Dreykov, and it was precisely because Antonia was caught in the crossfire. Plus, what happened all those years ago in Budapest makes Taskmaster fighting Natasha in the very same location in Black Widow all the more poignant.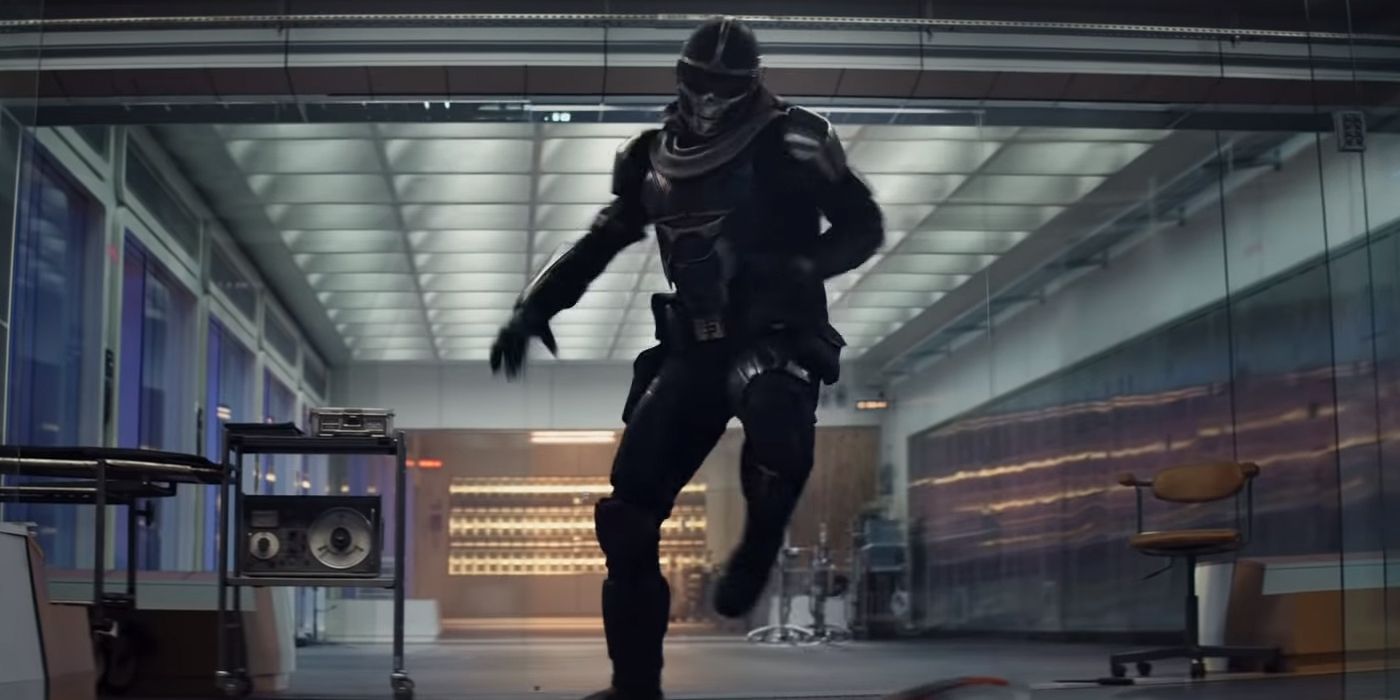 Natasha had no idea Taskmaster was Antonia all along. The two duke it out at several points throughout the film and, for all intents and purposes, Taskmaster is Black Widow's primary antagonist. However, the end of Black Widow sets it up for Taskmaster to return in a future MCU film. Unlike Dreykov, Antonia doesn't die, nor is she inherently evil. Natasha is able to counteract the chemical agent that forced her to take orders from her father, setting her free from his influence.
It's unclear what she will do now that she is no longer being controlled, but her life's decisions are hers to make; she's no longer at the mercy of Dreykov. Taskmaster being free from mind control means she could join forces with Melina, Yelena, and Red Guardian. Perhaps there's a mission in the future that requires her skills, though she will surely need time to recover. It's also possible Antonia might be recruited by Contessa Valentina de Fontaine, who first appeared in The Falcon and the Winter Soldier to sway John Walker. One can only imagine how badly Valentina will fight to bring Taskmaster under her wing. Whatever happens, Black Widow suggests fans haven't yet seen the last of the pseudo antagonist in the MCU.
Related: Why Black Widow Is Actually The Most Moral Avenger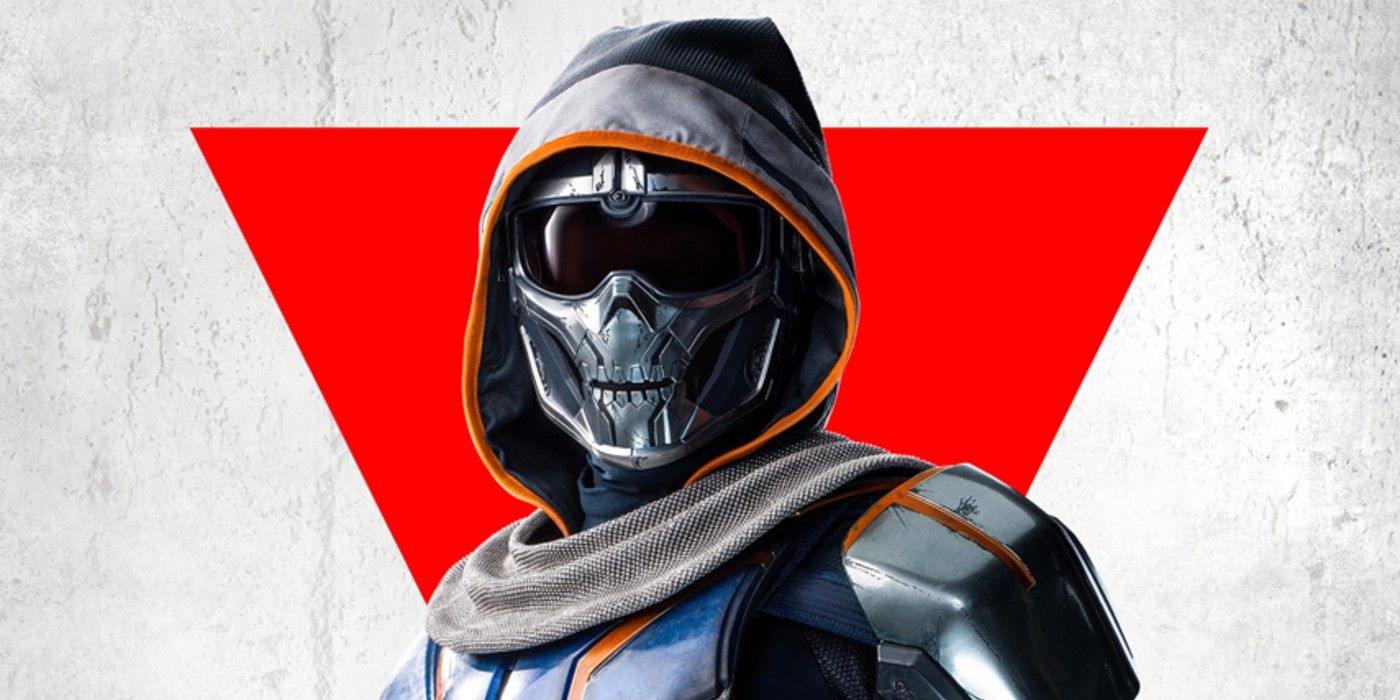 First introduced in 1980's The Avengers #195, the Taskmaster of the comics is much different to the Black Widow adaptation of the character. Born Anthony "Tony" Masters, Taskmaster is primarily known for being a mercenary who could copy the exact same physical combat skills of anyone around him, including certain superhero abilities. While he started small by taking on hit jobs for criminal employers, Taskmaster began using his skills to steal and eventually opened up his own academy to train criminals and henchmen. This is pretty much how the villain ultimately landed on the radar of the Avengers. He proved to be a worthy adversary, however, battling several of the superheroes, including Captain America, without going down. On some occasions, Taskmaster even worked with the government.
Black Widow changes much of Taskmaster's history to fit neatly into Dreykov's machinations. In the film, Taskmaster was believed to be a man but turned out to be Dreykov's daughter Antonia. In the comics, the character inarguably had more agency, operating on his own and coming up with many of his own plans. The MCU version of the villain is watered down, with the only similarities to her comic book counterpart being the shared photographic reflexes, combat and tactical skills. And even then, Black Widow barely gave Taskmaster the time to show off the full breadth of her power and capabilities. The upside is Taskmaster is still alive by the end of the film, so there is hope Antonia will reappear in a future MCU project.
Next: One Endgame Moment Made Black Widow's Death More Tragic