Community Reunion Movie Is Coming Says Yvette Nicole Brown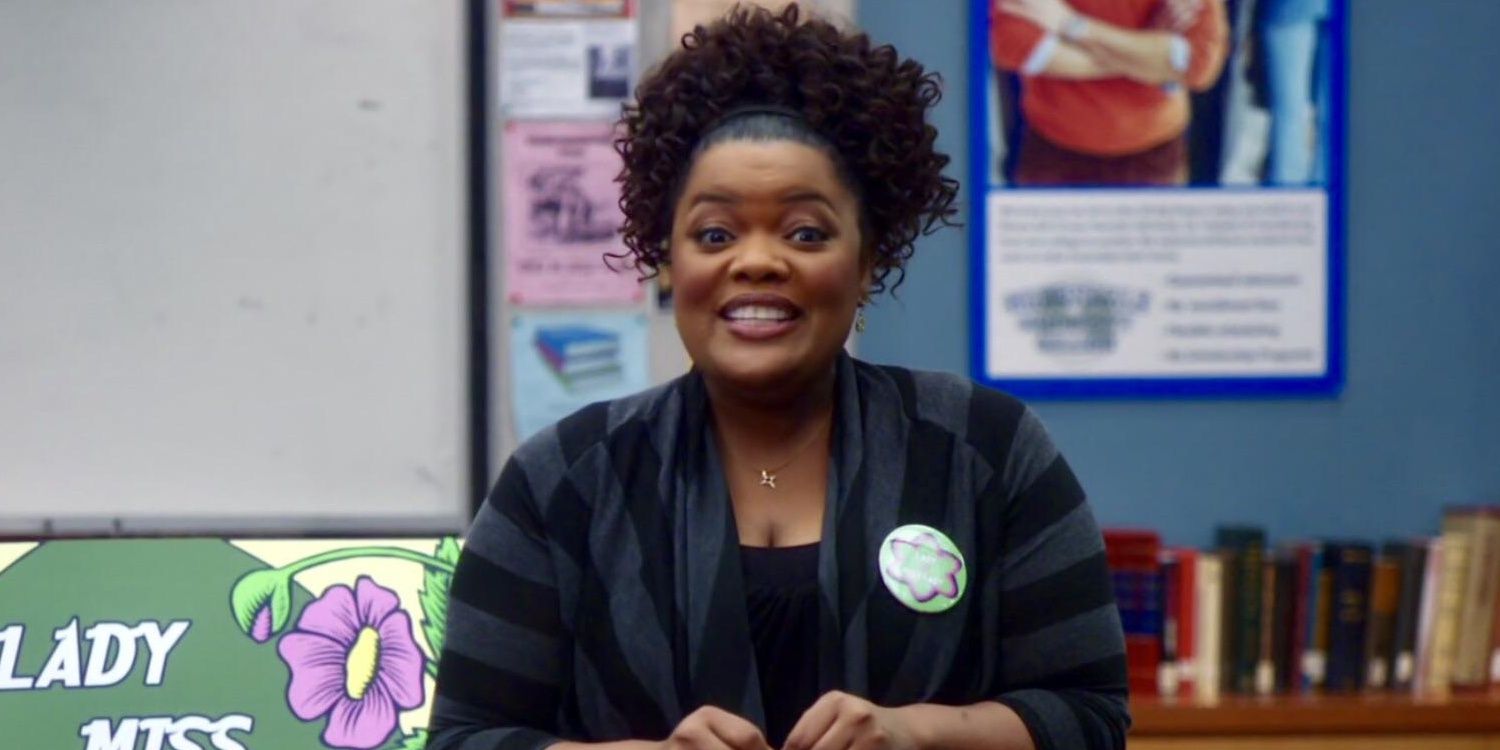 Yvette Nicole Brown recently spoke about the possibility of a future reunion film for the hit TV series Community. The series premiered in 2009 and ran for six seasons. The series starred many familiar faces, including Brown, Joel McHale, Alison Brie, Donald Glover, Gillian Jacobs, and many more. The series was beloved by many and fans have been wondering for years if the cast would ever reunite for a Community movie. The closest thing to an official reunion came in 2020, when the cast returned for a virtual table read of season 5's "Cooperative Calligraphy" to support a couple of non-profits amid the global pandemic.
Community, a sitcom about a group of students of various ages and backgrounds attending Greendale Community College, was created by Dan Harmon. The series ran for five seasons on NBC before being canceled and moving to Yahoo! for its sixth and final season. The show was known for its hilarious comedy, stellar cast, and, at times, genuinely groundbreaking comedic storytelling. Though it was not necessarily a hit during its original run, the series is critically acclaimed and has since developed a passionate fanbase that wants to continue seeing more of the former Greendale students. Before the show ended in 2015, the cast and creators were vocal about possibly returning for a film. During last year's virtual reunion, however, every party agreed to participate in a future film if given the opportunity. After all, the common rallying cry for fans of Community has become "six seasons and a movie," a quote Abed repeats in the show and one that went beyond the fictional scope of the show, bleeding into reality.
Related: Community: Every Major Actor Who Left The Show (& Why)
Brown is hopeful a Community cast reunion will happen sooner than fans might think, which she expressed in a recent interview with Variety. The actress mentions the cast's group text, which she states is active daily. According to Brown, everyone is still just as close and just as willing to do a future movie, which, for many revival films, can be a challenging goal to accomplish. Here's what she said:
"We have a reunion every morning. We have a group text that is popping. We joke and laugh with each other randomly. You never know who is going to start it — it may be a joke somebody has or it may be some fan art somebody got — but we always check in with each other daily. The movie? I think it's coming. I don't know when, [but] I know we all want to do it and that's half the battle."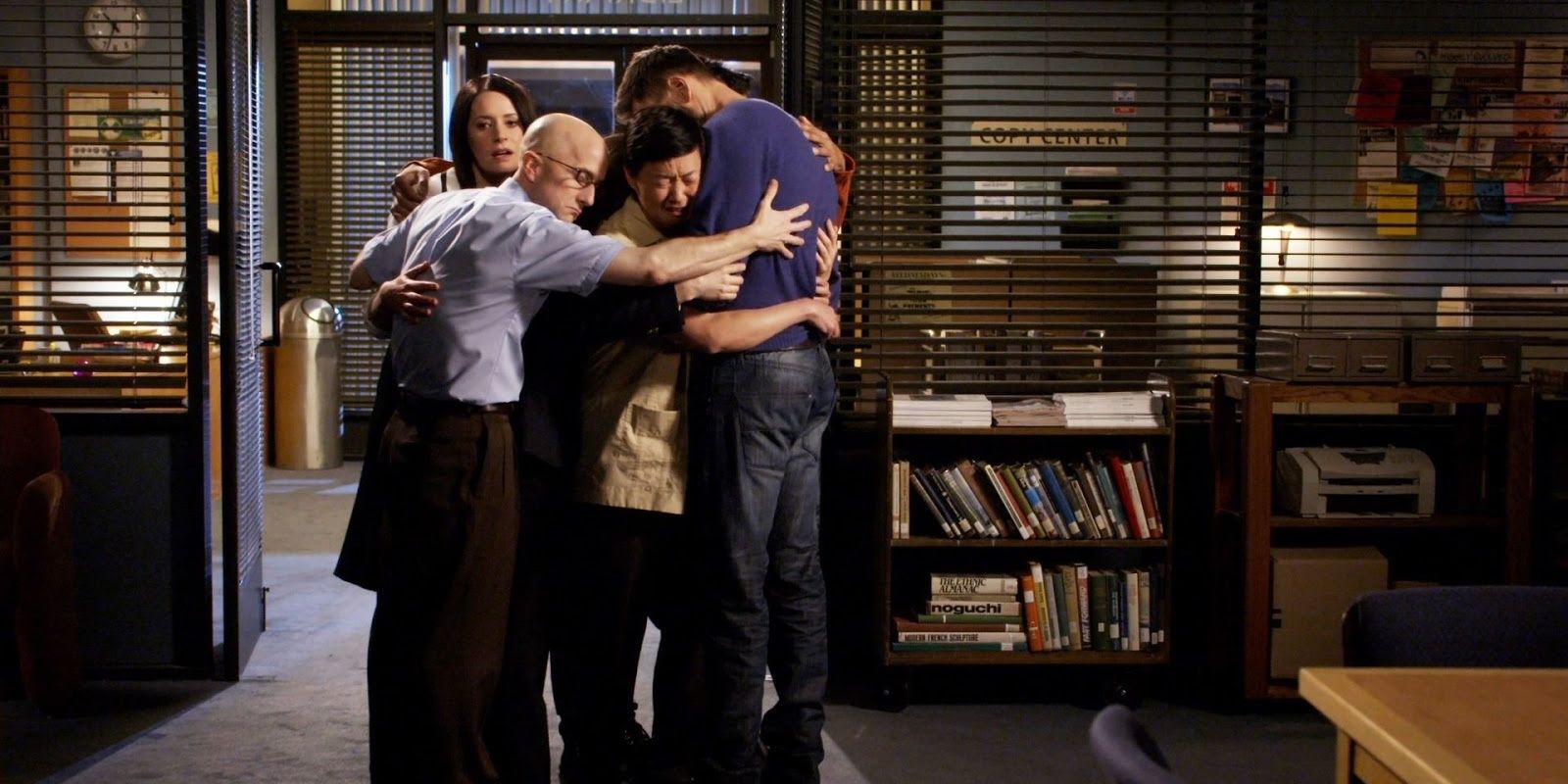 Brown is right in that having everyone on board to return can be "half the battle," but all the stars must align for everything to finally come together. It's been several years since the show ended, but fans are still interested in seeing a potential Community movie. Of course, Brown's confirmation of a group chat isn't a guarantee that a movie will ever come to fruition, but fans of the beloved show can continue to hope that it will eventually happen. Since the premiere of Community, several of the original Community actors have gone on to develop blossoming careers. Ken Jeong had his own show, Dr. Ken, and he is currently a judge on The Masked Singer. Donald Glover continued to release Grammy-winning music under the alias Childish Gambino and created the Emmy-winning FX series Atlanta.
Meanwhile, Gillian Jacobs went on to star in Judd Apatow's Netflix series Love. Alison Brie was starring on Community at the same time she was in the critically acclaimed series Mad Men. Since both series have ended, Brie has starred in the Netflix series GLOW, which was unfortunately canceled in 2020, and as a voice actress in Netflix's beloved BoJack Horseman. Danny Pudi starred in Mythic Quest and has done a lot of voice acting work. Joel McHale, who played Jeff on Community, has held roles in Santa Clarita Diet and Ted, and most recently took on the role of Sylvester Pemberton/Starman in the superhero series Stargirl. As for Yvette Nicole Brown, she has held roles in many TV series, including The Odd Couple, Mom, and the Disney+ series Big Shot.
The wait for a possible Community film has been long, and it is clear that the cast and crew want to do it right if they're going to do it at all. The lack of results around a movie should, in some ways, be a good sign to fans; It means that the show's creators are taking the time to make sure that no one gets left out and that the Community film tells a good story worthy of fandom that has supported the show for years.
More: Community Already Revealed Its Perfect Movie Storyline
Source: Variety